by: Rev. Dr. Stéphanie Noircent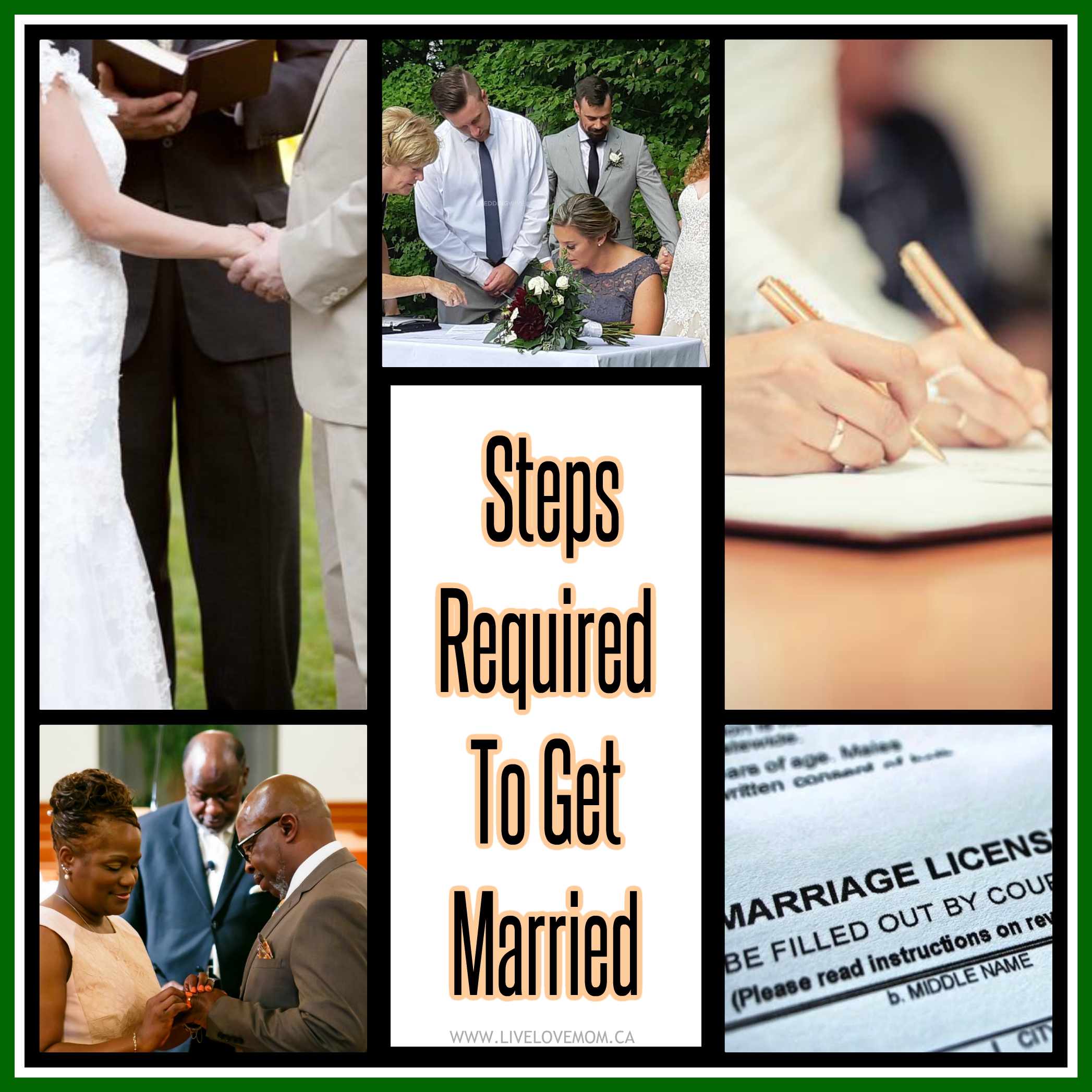 So you want to get married? Congratulations! Now, how do you start? What are the first steps? Here are the requirements to be married legally.
Be at least 18 years old or be the minimum required age with parental consent from both parents of both children.
Do your research. How much will the marriage licence cost? Where do you need to go to apply for it? What is the delay between the application and the response? When would you recieve the marriage licence? How long is your marriage licence valid for?
Order your birth certificates and proof of no marriage. Have the required funds to order them. If this is your second wedding, provide your divorce certificate or decree of divorce. If you are widowed, bring your wedding certificate as well as your late spouse's death certificate. If you are annulled, bring your proof of annullment. This is to prove that your marriage would not be commiting bigamy. Have these documents ready before going to the courthouse.
You will need to both take your photo ID cards, preferrably driver's license since it doubles as proof of residence. You will both need to go to your county of residence's courthouse or city hall with your IDs and the fees for a marriage licence. Be sure to know your social security number by heart or to have your social security card with you.
Ask for a marriage licence application and both fill out the forms honestly. Submit the forms together. Depending on your state or country, you can obtain your marriage licence in a few hours or a few months.
Be sure to check the mail or p.o. box often so you are sure to recieve your marriage licence. Check the expiration date so you know by which date you have to marry. Will it expire before your wedding date? Either move the wedding date up sooner, get married legally before and just have a reception after, or just get a new marriage licence after the expiration date.
Find an officiant. Check their credentials to make sure that they're allowed to preform legal marriage ceremonies in your state or country. To be sure they can, you can always get a judge or a justice of the peace, or a practicing religious minister to marry you. Check how much their fee is, and have the money ready to pay them in advance to reserve them for your wedding day.
Choose two witnesses that are willing to be present during the ceremony and sign as witnesses. Usually they re the maid of honor and the best man, but they can be any gender. Make sure they will be available on your wedding day. You need hese two witnesses to get married. If you are eloping, make sure the wo witnesses are included in the package.
Vows can be either written by you or provided by the person marrying you in a standard ceremony. If you are a non-romantic couple and are unreligious, you can simply state that you agree to take each other as spouses. This is the whole point of the ceremony, to allow surity that the couple indeed wishes to be wed, that no one was threatened, bribed or inebriated; and that no one has justifiable objections to the union. If you think anyone will object, it's best to elope so no one will know where to go to stop you.
Sign the marriage licence and certificate after the ceremony and the vows. Have the person who married you sign the papers as well as the two witnesses. Don't forget to date the papers as well.
Turn in the signed licence and certificate to be officially declared as married. If possible, bring the person that married you and have them bring their birth certificate, driver's licence and credentials. You can also bring your two witnesses with their birth certificates and driver's licences to prove that no fraud was committed and everyone consents.
Literally everything else is optional! Congratulations, you're married! Unable to afford a lavish wedding of your dreams? Relax, you are just as married as the couple who spent $50k on their wedding. Your wedding is just as meaningful and you sign the same papers.
In the case of marriage of immigrants, such as a natural born citizen and a tourist, you will need to take photos of your wedding and honeymoon. If the tourist wants to immigrate into the citizen's country, an immigration lawyer will want lots of pictures to prove the authenticity of your marriage and relationship.
Does your state or country require something else? Comment below!
Categories: Wedding, Events and Parties