by: Rev Dr. Stéphanie Noircent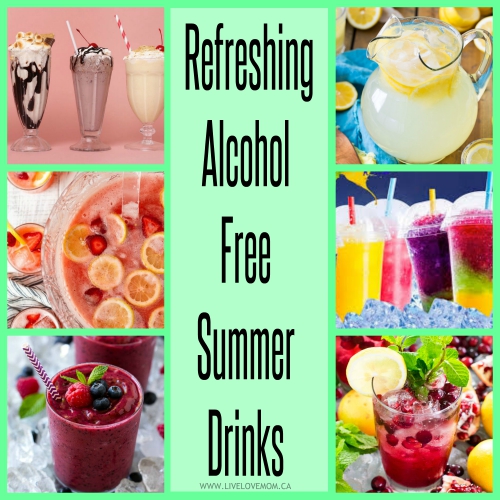 Are you missing the warmer months already? I know I am! Here are some refreshing summer drinks to sip during the Indian summer, and stir some nostalgia for those warmer days a few weeks ago.
Lemonade. Always a classic, this has a mixture of acidity along with sweetness with the lemons and sugar. You can buy some flavor packs and mix it with water, or you can always make some yourself. You can even make a sugar-free version with lemon juice, water and stevia. There are also plenty of variations in flavors such as strawberry lemonade, pink lemonade, even limade. You can use a soda machine to make some sparkling lemonade as well to carbonate your drinks. The possibilities are endless!
Fruit smoothies. Grab some fruit, put it in the blender with some ice and milk, and mix them all together. For dairy intolerance, you can mix fruit with fruit juice and ice to make some delicious smoothies. Some popular choices are strawberry-banana, apple-strawberry, and blueberry-pomegranate. You can add some raspberries, oranges, pineapple, kiwi, or whatever fruit you want. Add some sugar for extra sweetness.
Milkshakes. Strawberry, chocolate and vanilla are the most popular flavors. Add some ice cream and some milk, and maybe a fruit if you want to add a fruit serving in there. My husband loves his chocolate banana milkshakes. It gives him some nutrition along with that chocolate flavor he loves. You can also add some caramel syrup to your vanilla milkshake for a wonderful combination of flavors. 
Punch. You can mix some fruit juice and some sparkling juice or some sodas to make some delicious punch. Cranberry-orange is one of my personal favorites, mixed with some sprite. Some people like to mix some pepsi or cola with some cherry juice to make a cherry pepsi or cola flavor. It all depends on your personal tastes and what you would prefer to drink.
Slush. You can grab some fresh snow from a recent snowfall and add your favorite fruit juice and voila; you have a slush! We always have orange juice on hand, so this is often what we go with. Every time it snows now, my kids ask if we can make a slush. More often than not, I'm happy to make them! I've even discovered I can use flavored packets as well with some water to pack a potent flavored punch. 
Mocktail. My personal favorite mocktail is an alcohol-free mimosa: half orange juice, half sprite. It tastes great and is a great pick-me-up for those slow mornings. You can have some tomato juice for a virgin mary with some celery. Dollar stores even sell syrups and fruit mixes needed for margaritas, daiquiries and pina coladas. Simply blend these mixes with sprite and you're good to go. Just because you don't drink alcohol, doesn't mean you can't enjoy the great flavors that cocktails usually come with.
What's your favorite drinks recipe? Comment below!
Categories: Events and Parties