by: Rev Dr. Stéphanie McEndree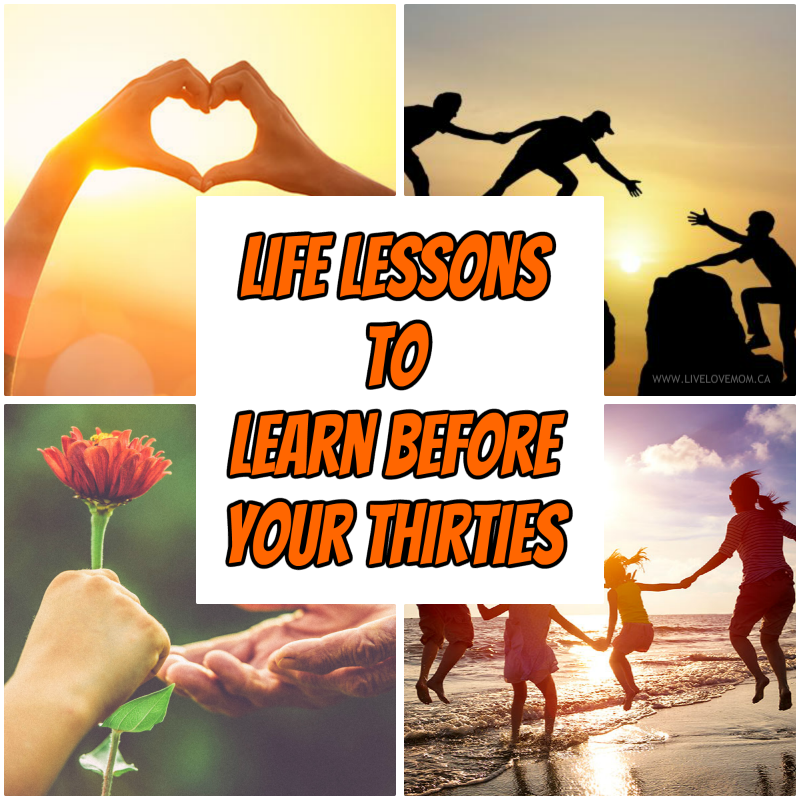 It's not always possible to learn life lessons on time for your thirties. I thought I would share what I have learned in my three decades of life. These lessons have never failed me so far, and I swear by them.
Life is not a race. Don't rush those milestones. Everyone comes to them in their own time. Worldwide, the average life expectancy for women is about 70 years, so you have plenty of time. In fact, people who marry in their late 20s or later are more likely to stay married. More and more people are having children in their 30s and 40s, and people even older are going back to school. It's never too late, as long as you're alive.
Beauty standards are not realistic. Models in magazines are photoshopped, made up, and have lots of cosmetic procedures done. Be body-positive and love yourself just the way you are. Do not let anyone or anything pressure you into doing anything to your body that you don't want to do. If you do decide to make changes, make sure it's for yourself and not for others, not even your significant other. Relationships come and go but your body is forever, and you're the one that has to look at it every day. Love yourself and your body, flaws and all. There is no need to be ashamed of your weight, scars, stretch marks or cellulite. 
Don't be a bigot. Hate is not something you should harbor in your heart. Don't be homophobic, racist, islamophobic, transphobic, sexist, etc.Your legacy should not be to be known as someone who is prejudice against people. There is nothing like a legacy of love to leave behind.
Make yourself a priority. You need to figure out what you want, and make sure you get it. Don't settle for second-best, and if someone doesn't treat you right then it's time to move on. Stand up for yourself when you are bullied, and walk away when you feel uncomfortable. 
Take chances. Chase your dreams, so you have no regrets. You need to at least try to reach your goals, no matter how outrageous they may seem. AS the saying goes, shoot for the moon because if you miss, you will at least land among the stars.
Be kind.  All people have their own battles they are dealing with. You should try to judge others as little as possible. A small act or gesture of kindness like a smile, can literally save lives. It can also brighten someone's day. When you yourself are healthy and capable, help others when you can and give back to your community, but don't let yourself be taken advantage of.
Trust your gut. When something doesn't feel right, walk away. It's a survival instinct and it is never wrong. You need to be able to feel at ease in life and never put yourself in a situation where you're uncomfortable. 
Be yourself. Other people's opinions of you don't matter. Don't waste your time trying to be someone else or acting like someone else. Just be you. You don't need to be ashamed of you who are, and who you became as a person. People will like you, and people won't. Stick with people like yourself and distance yourself from people who you butt heads with. You and the people you choose will be happier in the end.
Family is everything. Whether it's your genetic family or a family of friends you've chosen for yourself, or your spouse and/or children, family is everything. Friends come and go and fall off when you get busy, but family sticks around and will always be your family. If you don't have a supportive or loving family, make sure one comes from you. This applies either to your spouse and children, or closest friends you adopt as your family. There is nothing better than having an emotional safety net to fall back on and know that people will love you no matter what.
Categories: Life Advice