by: Rev Dr. Stephanie McEndree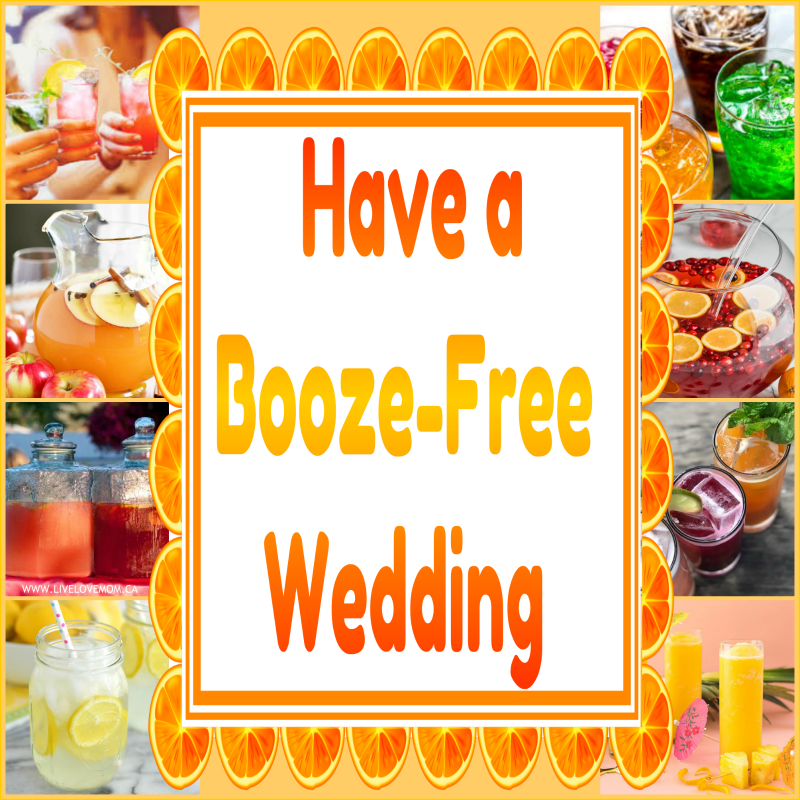 Weddings are often times where guests, the bride and the groom sip a glass of champagne. However, not every couple likes alcohol, and not every guest drinks already-bought booze. Here are some great tips to throw a dry wedding!
Cut out all the booze. Whether you have alcoholics in the family, party-people that go crazy when drunk, or you just want to avoid drunken driving, drunk dialing or any sort of mishap associated with drinking; don't have alcohol at your wedding. When venues ask if you want alcohol or non-alcoholic drinks, stick to virgins. You can even have virgin cocktails available that are delicious even without alcohol. Have a Shirley Temple, Virgin Mary, and Virgin Daiquiri. They are delicious, refreshing and perfect for hot climates and months.
Have your summer wedding during the hot months. Alcohol is a dehydrating agent, so it's especially dangerous in the warmer months. Have the wedding in the season of your dreams without having to worry about the health of your guests. Serve up alcohol-free punch, mixes, juice and more! Be sure there is plenty to drink on hand, since your guests are sure to work up a sweat dancing it up!
Have a designated drink. Pull out something fancy for the big wedding toast. Go for sparkling cider, sparkling juice, or even alcohol-free beer. Say cheers to all of your guests and listen to heartfelt speeches from loved ones while sipping on something tasty. Plan ahead if you're having your wedding in a park or in a backyard; you may need to make the drinks yourself, or have someone make them.
Have a theme. Choose your drinks according to your theme. Are you having a tea-party or garden wedding? Lemonade and tea are perfect! Are you having a green, vegan wedding? Water infused with herbs, citrus and berries are perfect! Having your wedding in the colder months? Stick with coffee, tea and hot chocolate. Having a black-tie event? Have sparkling cider, sparkling juice and cocktails handy. Is your affair more casual? Lug out your cooler and drink some non-alcoholic beer, or even some soda in vintage bottles. Semi-formal wedding? Break out the punch!
Recipes. Once you have your theme picked out, do some research on the types of recipes you want to use. It's cheaper to make the drinks yourself, or have a friend make them. Once you found the recipes you want to use, print them out to have them on hand when it's time to make them. Keep your fridge clear for when you're ready to refrigerate them.
Shopping. Go to your local market or grocery store to buy the ingredients needed for each drink recipe. If you've chosen sparkling cider or alcohol-free beer, you can buy them in the drink aisle of your grocery store. If you want virgin drinks like virgin margaritas virgin pina coladas and virgin daiquiris, you can get the syrup for the drinks at your local dollar store. Mix them with soda and you're all set! Be sure to get ice, or crushed ice for your cocktails, and have a blender handy. For other recipes, buy the fruit, sugar, and herbs accordingly. Have the number of guests attending on hand, so you know how much you really need.
Storage. Stop by your local dollar store and pick up pitchers with taps to serve your drinks. Make iced tea, lemonade, and more. Fill up the pitchers and let them chill overnight. Soon, you'll be ready to lug them out to the reception area where they can be served ice cold. Put some sliced fruit in the drinks to make them look and taste even better.
Have a blast at your wedding and your reception, and enjoy your tasty drinks throughout your party!
Got anything more to add? Have you had a dry wedding and you want to share your tips? Comment below!
Categories: Wedding, Events and Parties