By: Rev Dr. Stéphanie Noircent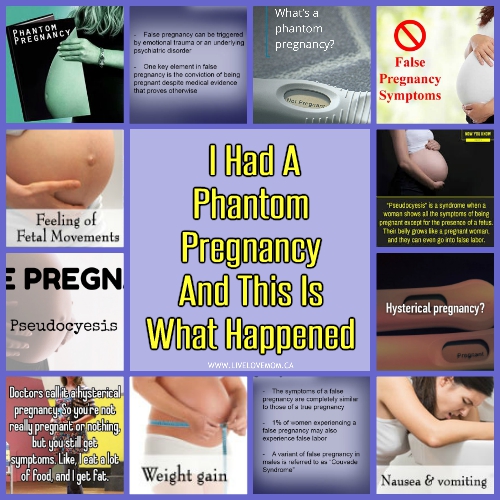 I've had a hysterical pregnancy before. When I was 14 years old I was raped. I was told repeatedly by hospital staff after the rape kit, and my parents that I could be pregnant even though I insisted I wasn't­. Their constant repitition made me believe it, even though the pregnancy test came back negative and my period came.
My body began changing. My belly became bigger, I didn't have my period for a while, my breasts grew, and I even started producing breastmilk. I picked out a name and I dreamt about a baby boy. It wasn't until I had an x-ray done and I asked the person if they could see a baby, that I realized I was never pregnant. She said my uterus was very small so there was no way I could be pregnant, or had been pregnant recently. What else was weird?
About 10 months after my rape, I woke up from a deep sleep to painful cramps and contractions. I knew I wasn't pregnant and couldn't be pregnant, but my body still went through false labor. Luckily it lasted only an hour or so, and not the several hours or days that labor usually lasts. It was pretty scary to wake up in that much pain and not being sure what was going on. Hysterical pregnancies can often be caused due to trauma, and mine was probably my body's traumatic response to the rape. It did feel like a loss, because I did believe I was pregnant because of how drastically my body changed just like pregnancy.
For many years it was hard for me to admit that my pregnancy was hysterical, because I felt shame. I felt as if I was stupid to believe I was pregnant even though I had a negative pregnancy test and my period came. I didn't want people to think I was stupid or crazy. I'm at a place in my life now where I feel comfortable enough to talk about it, because it does happen and it isn't often talked about.
Categories: Pregnancy, Birth, Postpartum