By: Rev Dr. Stéphanie Noircent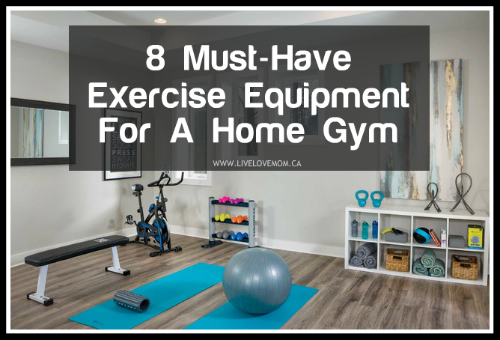 Save hundreds of dollars a year by getting your own equipment to use at home! Plenty of classified ads websites sell used equipment in excellent condition for cheap. You can even buy some at second-hand stores where it has been tested and is sure to work. 
Treadmill. A treadmill is a great addition to a home gym. Whether you have rainy days or a snowstorm, you can still get your morning run in. Even beginners can benefit from a brisk walk on the treadmill. You can up the incline at will as well!
Stationary bike. I love these because they are so great to use because you're sitting down. You can have a television in your home gym and use it while you binge-watch your favorite series or watch a movie marathon. You can also follow stationary workout videos.
Stair stepper. This pairs great with a standing desk if you have one. A stair stepper or a stair climber really strengthens your legs and works your glutes as well. You're sure to burn fat in those areas as well if that's what you're looking to do.
Eliptical. An elitpical machine is great addition to any home gym. It's an amazing workout for your legs and works great for balance as well. You can work your core as you stablize while you work out. 
Pull-up Bar. This is excellent for strength training in the arms. You can attatch it to a door frame and do pull-ups. My husband uses it all the time and it really helps him keep up his arm strength and he loves it. 
Yoga Mat. Not only can you do yoga on the mat, but you can also do any types of exercises. You can do lunges, squats, push-ups, sit-ups and more. You can follow instructional workout videos and tone all areas of your body.
Exercise Ball. This engages your core as you do exercises on it and always comes with an instructional video. You can have amazing results and you can strength-train your core, arms, legs and back.
Weights. Pick up some weights you know you wouldn't hurt yourself lifting. You can use it to strengthen your arms and build some muscle. You can also look up some videos for your level of experience and build up your routine.
Have you tried out this equipment? How did it work out for you? What else do you have in your home gym? Comment below!
Categories: Life Advice