By: Rev Dr. Stéphanie Noircent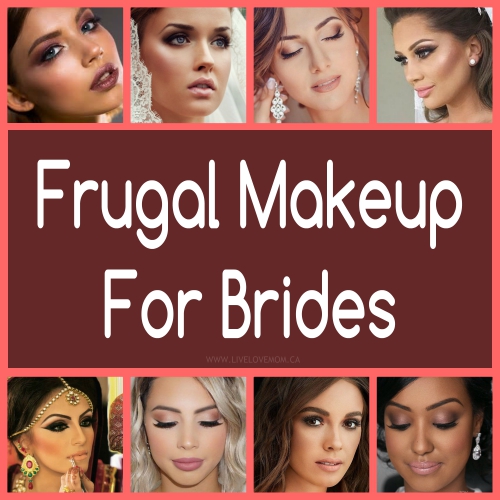 Why waste time worrying about how you will afford a full-priced makeup artist? These looks can be done by any makeup professional, even students!
Steps to achieve the look of your dreams:
-Look up the makeup style that you want on a search engine images. Browse Pinterest and makeup pages until you find the one that is perfect for you!
-Print out your look.
-Look up makeup artist schools and beauty schools. Select one closest to you.
-Make an appointment with a teacher and ask if any of the students would be interested in their first gig. This would allow them to have clients on their portfolio and when they graduate, they will already have some experience!
-Find a student that is willing, and negotiate a price with them. It should be substantially lower than a full-priced graduate!
-Show the student the photos.
-Relax and count down til your wedding is here!
Here are examples of beautiful yet simple looks for your gorgeous wedding:
Natural look features makeup done to compliment and mimic your skin tone. You would use a lipstick shade similar to yours with a clear gloss, some eyeshadow slightly darker than your complexion, some contouring and highlighting and some blush.
Cat eyes includes winged eyeliner and strip lashes to really give you eyes that pop. 
Eyeshadow in different colors can make the colors of your bouquet pop, and bring out the natural color of your eyes. 
Smokey eye is a more seductive look that makes your eyes appear bigger and it's a more dramatic look.
If you are good at doing your own makeup, you can always search for makeup tutorials. There are thousands on Youtube alone. Type in what you're looking for, whether it's with blue eyeshadow or fake lashes, and you are sure to find your perfect look!
Do you have any ideas for frugal makeup for brides? Share below!
Categories: Wedding, Events and Parties