By: Rev Dr. Stéphanie Noircent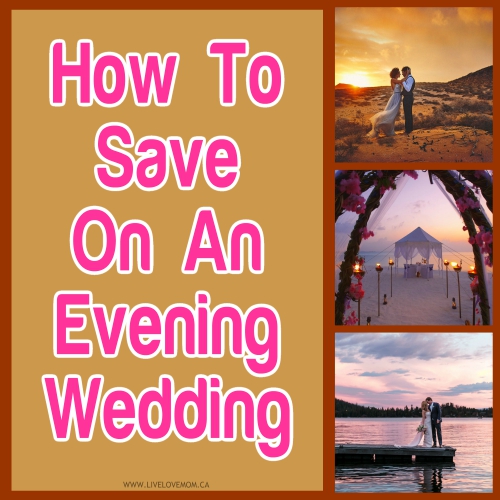 Receptions are often held in the evenings. Is it possible to save on such a high-demand time? Yes it is!
Use cheap foods. Buy lots of potatoes, carrots and rice. These items are cheap to buy in bulk, which is why many restaurants have these as sides.
Carnival foods are good picks for cheaper food. Hot dogs, hamburgers, fries, popcorn and cotton candy can be great. Guests can customize their meal with their condiments, and you won't have to worry about guests not liking the food.
Instead of hiring caterers, hire a food truck. You'll have fresh food able to be served on-the-go. You'll also only pay for exactly what the guests eat. It's brilliant!
Say your vows at sunset. Ceremonies often occur in the afternoon, and it's very romantic to say your vows at sunset, where the light is the softest on your skin. Since most vows are said in the afternoon, you can save a lot of money by having your ceremony at sunset.
This is a great idea for an outdoor wedding. This allows proper visibility of sunset while the ceremony is underway. A beach wedding is a great option, or at a public park.
Picnic wedding. Save thousands on chairs and tables by throwing some blankets on the ground and voila; free seating! If you don't have blankets to spare, buy some at your local second-hand store to save dozens of dollars. Add a few throw pillows to each blanket to makes sure everyone is comfortable.
Got some farmer friends? See if you can use some bales of hay to put food on, or for seating during the ceremony. Got some tree stumps? Use them for seating or centerpieces.
Off-season. Choose an off-season wedding month, day of the week and season to lower the price tag on your wedding even more. Spring or winter are the seasons where weddings are lest performed.
So far, the most popular months to get married are June, September and October. Pick a date that doesn't fall around those months and you will save at least hundreds of dollars.
Saturdays are the most popular days of the week to get married. Choose a friday or sunday and you will be shaving off dollars even more!
Have any more ideas on how you can save money on your evening wedding? Comment below!
Categories: Wedding, Events and Parties