by: Rev Dr. Stéphanie Noircent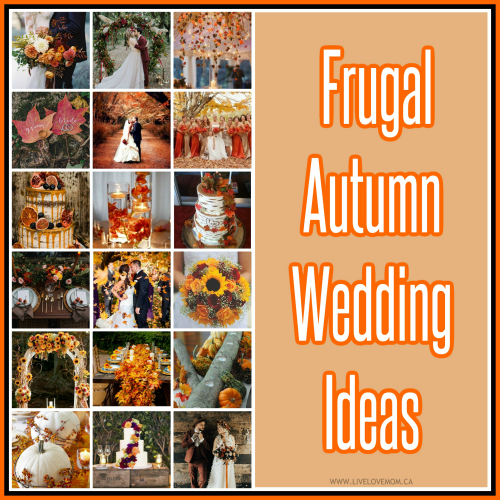 Autumn is one of the most popular seasons to get married. Enchanting colors, the weather cooling down, and cuddle-weather just makes you want to get married. How can you penny-pinch on your autumn wedding? Here are some tips and tricks to help you through it.
If it's early autumn, you can easily have an outdoor wedding. To save thousands on a venue, book a public park. The most it will cost you is $200 for a license to hold an event there. You can also have a wedding in someone's backyard.
Natural decorations can be autumn leaves, pumpkins, orange blossoms, anything that comes in fall colors. Line them up along the aisle for a cost-effective but eye-catching decoration!
Mix autumn props with your dream items. Throw in some lace, lanterns, bird cages, anything to make the scenery. Apple-picking is also popular during the autumn. Why not have your wedding in a mesmerizing orchard?
Pose your wedding rings with beautiful fall props. This can include leaves, pumpkins, acorns and more! You can get some yellow or rose gold rings to really bring out the autumn colors.
Need a unique idea for lights? Cut out the tops of apples and put small candles on top. Light them, and voila! You have unique and tasty lights. Wedding closer to halloween? Light up Jack-O-Lanterns. You can even carve out the bridegroom's initials.
Have a charming wedding invitation theme by having the colors in fall colors. Have colored envelopes, and tie a little autumn leaf to put the package together. If you're having a barn wedding, tie a leaf with rope.
Have your bouquet in lots of different autumn-colored blossoms. Don't like flowers? Have a gorgeous bouquet of the most beautiful leaves you can find. Keep it unique, yet simple!
Dress up your wedding cake for an autumn wedding by adding leaves as decorations. Anything orange, red, yellow or brown is perfect for this amazing season. Don't want real leaves? Get some plastic ones at your local dollar store.
Got any more wedding tips for an autumn wedding? Comment below!
Categories: Wedding, Events and Parties