By: Rev Dr. Stéphanie Noircent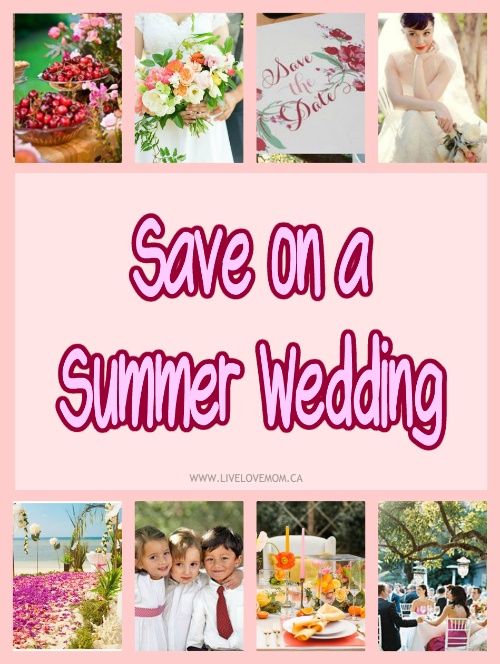 Has your dream wedding always been during the summer? Is summer your favorite season? Do you enjoy long, hot days? Then a summer wedding sounds right for you. But how can you get more bang for your buck? Despite being a peak wedding month, you can still save lots of money on your wedding day.
Avoid a long pause between the ceremony and reception. Photographers and musicians charge for the wait time. Instead, opt for an adorable photoshoot of the bridegroom before the ceremony seeing eachother in their wedding outfits and the looks of surprise and awe. Then do poses with others so that it's all out of the way in time for the ceremony and the reception. Speaking of the reception, have the ceremony and the reception in the same place. This will save travel costs and guests will appreciate the lack of traveling.
Avoid food you don't need such as chips, bread, and other things that may be served before your meal that you don't want. This will slash quite a few bucks off your bill.
Save on rentals with a standing ceremony. In pagan tradition, guests participate in the wedding as well by vowing to support the couple, and even joining hands and making a circle around them. Keep a few chairs on hand for the elderly or for those who cannot stand, like your 8 months pregnant cousin.
Instead of wasting paper and hundreds of dollars, email or text your guests seating plan ahead of time. Tell them which table they are to sit and let them take it from there. You can even forgo a seating plan altogether since everyone is family now. To save on wedding programs, just use a large sign that everyone can see, like a chalkboard. Don't bother with invitations or save the dates. Go virtual and invite guests via email, a wedding website, wedding app or even a Facebook event.
Save on favors by skipping them altogether, or offering one per family. Make sure it's something they can share.
Skip the three course meals and opt for simple and sweet. Gourmet pasta bar, taco bar, potato bar, and even a buffet style dinner will save you on caterers as well as food costs.
Flowers can be made DIY, bought in silk, or using cheaper blooms. Carnations, daises and baby's breath are cheap options in a bouquet and look just as gorgeous as others.
Have your cake and eat it too? Not if you don't even like cakes. Have a dessert bar that can offer pies, doughnuts, even just a candy bar. The variety will make your taste buds dance! Insist on having a cake? Have a single tier for cutting, and place it atop a tower of cupcakes. You can even serve cake pops which are a fraction of the price!
Hire teachers instead of professionals to do your makeup, hair, music and more! Scour beauty schools and music schools for the ones with raw talent that you can buy.
BYOB will save you plenty of cash and allows guests to bring what they like, and turns it into a wine tasting receptions for the others. Offer wine and beer, which saves than if you served the harder stuff. Use a signature cocktail if your guests prefer spirits. Ask if you can pay for just the alcohol guests consume rather than prepaying for more alcohol than anyone could drink.
Candles cost less than flowers so buy them in bulk for your centerpieces. They can also save you on lighting since it illuminates the room naturally.
Venues are more likely to lower the cost per person if you invite lots of guests, even exceed the maximum guest limit. Compare prices with venues of the minimum number of guests and the maximum. Play around and find out which numbers suits your budget the best.
Caterers will often halve the prices of kids meals, so be sure to mention how many children will attend your wedding reception. Meal options rich in carbs and starches such as pasta, potatoes, carrots and rice costs less.
Got a summer wedding story you would like to share? Do you have advice for bridegroom's planning a summer wedding? Comment below!
Categories: Wedding, Events and Parties