by: Rev Dr. Stéphanie Noircent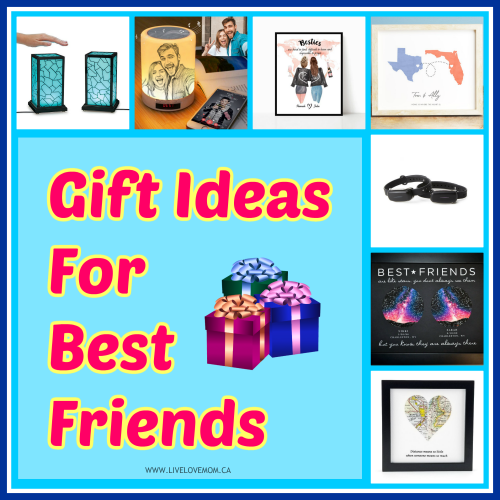 Don't know what to get as a gift for your best friend? After gift-giving for so many years, we all come up empty on ideas once in a while on what to give our best friends. When they already have everything they need or want, you're not sure what to get them. Here is a list of ideas for a meaningful gift your best friend will love.
Friendship Lamp. Connected by wifi, these lamps light up when you touch them. No matter how far away you are, when you touch your lamp, your friend's lamp will also light up. This way they will know you are thinking of them.
Touch Bracelets. Similar concept of the lamps, these are bracelets that you can wear on your wrist. If you touch yours, your friend's bracelet will light up and vibrate. You can use it as a secret signal, like you need to talk to the other and to get online or check their instant messager.
Portraits. Cartoon portraits are being sold where you can customize it to look like you and your friend. You can even get the portraits on mugs, or on a canvas. Your friend will have a reminder of you always.
Location map. Maps can be customized showing the location you both live, and join them together in the shape of a heart. Or, it can be the outline of the country you live in and your friends' with a heart at the city where you reside, and a line connecting you two. You can frame it and your friend can hang it up and remember they are always in your heart.
Night Lamp. You can get a photo printed on a night lamp of you and your best friend together. Choose a good quality photo of you two having a good time. They will be able to see it every night and it will make them smile.
Sky art. Some online stores sell personalized star charts according to your birth days and put them next to your friend's birthday with a cute message. It's something thoughtful, beautiful and easy to frame to put on a dresser or display on a wall.
Got any more gift ideas? Comment below!
Categories: Relationship Advice