by: Rev. Dr. Stéphanie Noircent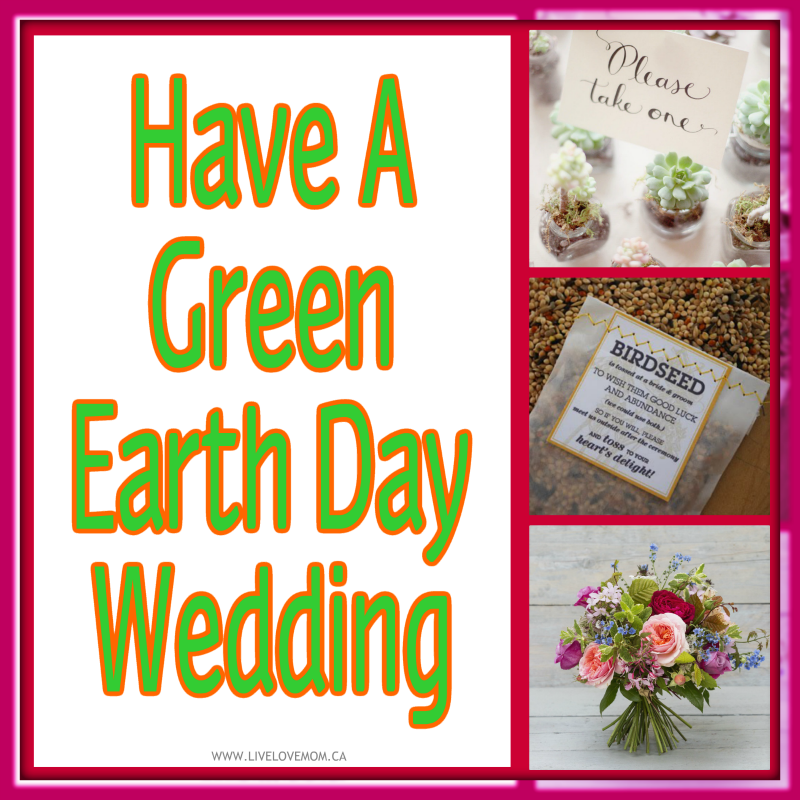 Are you all about being green? Are you very eco-friendly? Do you recycle and compost regularly? Then why not have your wedding on Earth Day?
Use recycled items. This is a bit if a no-brainer. Do you have someone in your entourage that got married recently? Ask to borrow or buy their leftover decor and more. This way you save the items from getting in the trash and you save yourself lots of time and effort looking for similar things in stores.
Throw birdseed instead of rice. Rice is incredibly bad for birds, who will eat it unknowingly. Throw bird seed instead of rice and let the birds feast!
Offer plants or seeds as favors. This encourages planting, the nurturing of plant life as well as helping the environment. Plants filter out the toxins in the air and purifies oxygen. You are helping your loved ones breathe better by offering them their very own plant!
Save on paper and save trees by forgoing menus, invitations, thank you cards, save the dates and table name tags and numbers. Create a wedding website, do email invites, or even just by phone. You will save tons of paper and in turn, save plenty of trees! Tell guests that they can sit wherever since they are all family now!
Donate leftover food to local soup kitchens, homeless shelters and food banks. The homeless and less fortunate will be able to eat quality food thanks to you! What a way to celebrate love; by giving it back to the community!
Donate leftover items to second-hand stores, or sell hem to make your money back. Either way, you give your items a second life and encourage reusing. This minimizes waste and filling the dumpsters and landfills.
If you use real blooms, use the bouquets as the centerpieces for the reception. Less flowers will be cut and uprooted in the process and you save tons of money!
Got more green tips for an earth day wedding? Comment below!
Categories: Wedding, Events and Parties