by: Rev Dr. Stéphanie Noircent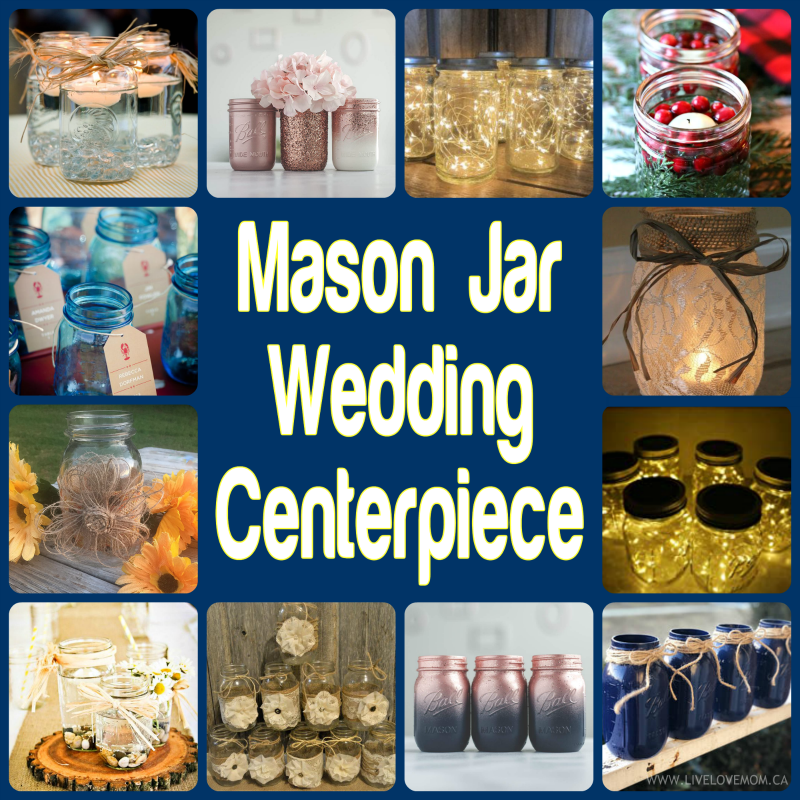 Mason jars have gained in popuarity for decorations and their many uses. Even in weddings, they make themselves known as rustic decorations. Here are some ideas of making your own mason jar wedding centerpiece on a shoestring budget.
Already decorated mason jars of all sizes can be found in your local dollar store. Small mason jars with lace cost only $2 and are large enough to accomodate small bouquets. There are even pre-made white silk flower bouquets at the dollar store for about $4 each.
You can fill up the mason jars with water and leave it at that. However, you can add some food coloring to the water to make it look a little extra colorful.
You can also buy vase-fillers for $2 per bag. They are often small crystals, colored granulated sand, or even seashells or pebbles. There are also jars filled with seashells or pebbles already for sale at the dollar store. You can buy them like that and just stick in the bouquet and you're done!
You can even get tinted wine bottles with LED lights inside for about $4 each. They come in all different colors such as pink, green and blue. However, the lids are sealed shut as inside the lids are where the batteries are for the lights. If you find the bottles are not enough as a centerpiece, you can always include a floral candle ring around the bottle, or flowers, candles or crystals around the bottles.
If you're having a low-budget and casual wedding, or even a fancy one, you can go with these white party centerpieces. Available at every dollar store, they are pre-made and are easy to set up. Simply plop them on the spot where you want them and voila!
Got other money-saving wedding centerpiece ideas? Comment below!
Categories: Wedding, Events and Parties