by: Rev Dr. Stéphanie Noircent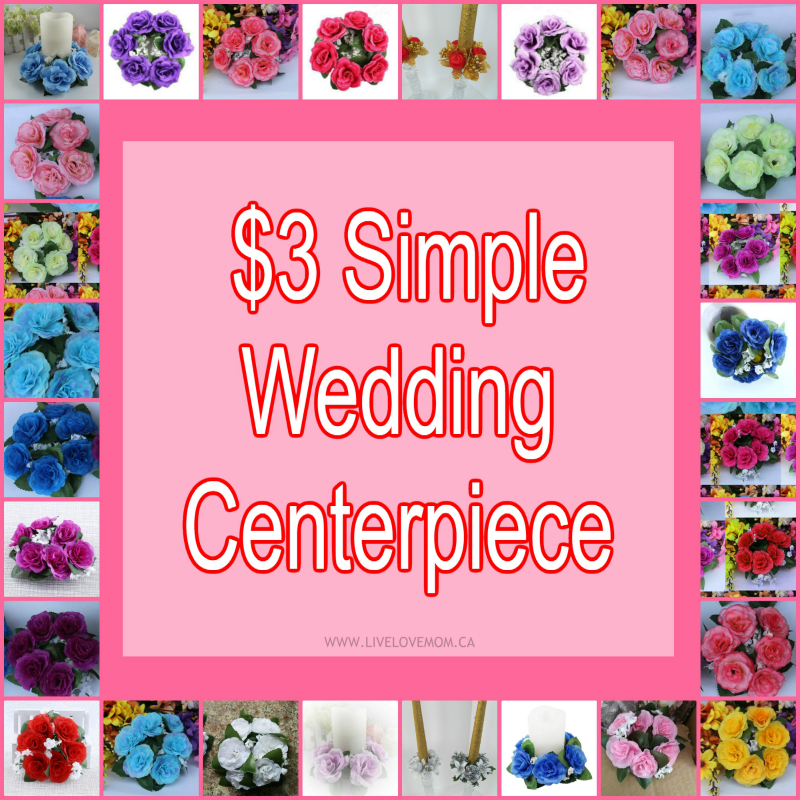 Is your wedding budget reaching it's limit? Are you struggling to squeeze a gorgeous wedding centerpiece for minimal cost into your decorations? Look no further! Here you can make this wedding centerpiece for just over $3 including shipping!
You can get flower crowns at your local dollar store around the summertime. You can also buy them on ebay for less than $2. If you include shipping, it's about $2.08, which is totally worth it!
Next, get some tall candles form your local dollar store, they usually aren't more than $1 each. Just slide the candle on top of the candle ring and arrange the blooms accordingly. Light the candle and you have a romantic and simple wedding centerpiece.
To save even more money, keep it at one centerpiece per table. Some people put two or three centerpieces per table if it's a long one. However, they're called a centerpiece for a reason. Just buy one and put it in the center of the table.
This is also a great money-saving trick if you are having many guests, you get to spend less on centerpieces per table. Besides, guests will be too busy enjoying themselves, eating food and dancing to pay much attention to a centerpiece. What guests remember most is the food and the music!
Categories: Wedding, Events and Parties