by: Rev Dr. Stéphanie Noircent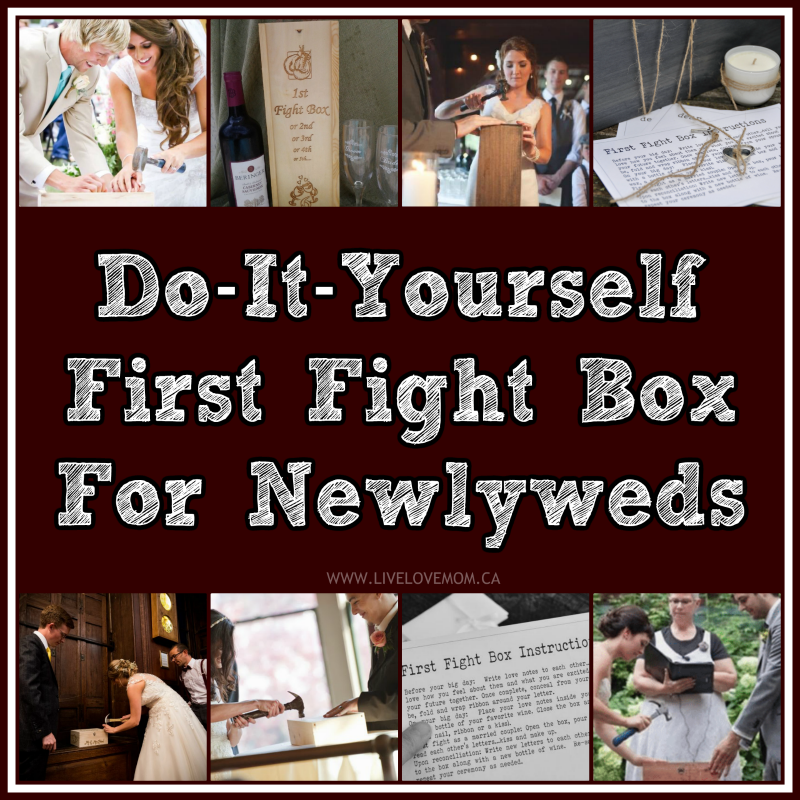 A first fight box is a great idea to put together. It strengthens your marriage, solidifies your relationship, and reminds you not to give up after just an argument. If you're a woodworker, you can even make the box yourself!


Items needed:
-1 wooden box
-1 lid for wooden box
-4 nails
-1 hammer
-2 love letters, one for the groom and one for the bride
-1 bottle of wine, a type that you both like
-Optional: 2 plastic wine glasses (plastic to avoid breakage)



Instructions:
Take some paper and pen and write a love letter to your spouse. Have your spouse write one for you. List what you love about them, the reasons you married them, anything lovey-dovey and sweet.
Fold up your letters and write your spouse's name on the outside. Optional: put them in a sealed envelope with your spouse's name on it.
Place the letters inside the wodden box.
Place the bottle of wine in the box. Optional: put 2 plastic wine glasses inside.
Place the cover of the box on top of the box.
Place a nail on each corner of the box and hammer the nails in. If the box has an attached lid, simply close it and lock it.
Put it in a place where you will both remember where it is.
When you have your first fight, remove all 4 nails with the forked end of the hammer. Pour the wine and read the letters and remember how much your marriage means to each other.
Categories: Wedding, Events and Parties