by: Rev Dr. Stéphanie McEndree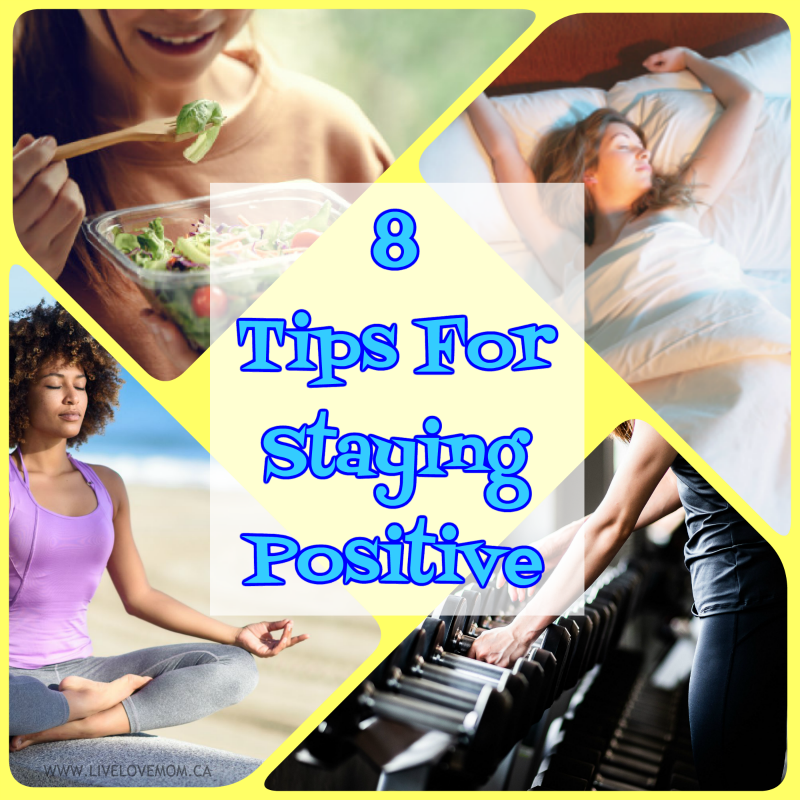 We've all faced negativity at least once in our lives. We've also all bad at least one bad day. The two are often related. One way to have less bad days and reduce or even eliminate negativity is to be more positive. To maintain this, you need to learn to stay positive. Here are some tips to help you do just that. You don't have to do all of them, but doing at least one will put you on the path to a better, happier life.
Meditate. Even if it's just as simple as finding your center, allow yourself time to relax and meditate. You can listen to a guided imagery meditation. You can also close your eyes, think of your happy place, and put on some soothing nature sounds or soft music. What is a happy place? Think of a place where you are the happiest; a place that relaxes you instantly. Picture it clearly in your mind, and close your eyes and take deep breaths. That place, wherever you are, is your happy place. Stress should roll off of you like waves and you should feel relaxed.
Affirmations. Positive daily affirmations are very important. Choose your favorites after looking some up. Focus on ones that are uplifting, such as those that encourage self-love, self-acceptance, and that motivate you. Here are some of my favorites: You are loved. You are worthy. You are enough. You are capable. You are strong. You are beautiful just the way you are. You are intelligent. You are kind. You matter.
Gratitude. Make a mental list or write one down, of things that you are grateful for. Most common things are: your health, your family, your friends, your home, your job, your car, your pets, and more. It can even be simple things like food on the table, clothes on your back, and a warm place to sleep. No matter your situation, there is always something to be grateful for. 
Be optimistic. Change your pessimistic language into an optimistic one. Don't say the glass is half empty, say it's half full. See the silver lining in each situation, and the upside to everything. It can be simple enough to remind yourself that you are alive, and you are safe. Did your favorite vase break? You now have an excuse to go on a shopping trip and buy a new one. Did you lose a friend? The loss taught you a valuable lesson. Did you burn the food you were cooking? Now you can order that pizza you've been dreaming about. 
Live positive. Surround yourself with a positive environment. Cut out toxic friends and family members and if you can't, minimize contact with them to only when you absolutely have to. Decorate your place in bright or pastel colors, hang positive messages in frames on the wall. Make your bed super comfortable so you look forward to retreating to it every night. Clean that mold off your bathtub so you don't have to worry about it anymore. Making things more positive comes in all forms.
Be mindful. Listen to your body and what cues it's giving you. Recognize the warning signs you experience before you lash out in anger. Remember what your body feels like before you get too stressed out. Keep an eye out for any cold sweat, clenched fists, or anything else that are pre-cursors to a panic attack. Learn to know yourself and when you've had enough, and walk away from what's upsetting you or take a break. No one wants to snap. You also want to find ways to calm yourself in a good way, such as self-soothing. Put on your favorite lotion. Sing your favorite song. Dance like nobody's watching. Read a chapter from your book. Pick up that unfinished knitting project. Watch a romantic comedy and have a good laugh. Whatever works for you, do it. 
Eat, sleep and move. It's very important to get at least 8 hours of sleep per night, uninterrupted and restful. You will be able to function better once you have some sleep. You also want to stay as healthy as possible and eat healthy. Healthy foods boost your energy and mental activity and focus. You will be able to perform better in everything you do. You should also exercise at least 20 minutes 5 times a week. Get your blood flowing and oxygenate your organs and body. Even if you have pent-up anger and frustration you need to let out, go for a run, work out, or go at it on a punching bag. Exercise can be a good release, and the natural high of endorphins makes you feel amazing afterwards.
Self-care. It's crucial that you take care of yourself. You can't help anyone else or do anything unless you have been replenished, and your batteries have been recharged. Take care of your soul and your spirit as well. No matter your spirituality or religion, you should do what makes you feel good and makes you feel peace. Pray, go to church, read the bible, or paint angels. Whatever it is that helps you feel fulfilled, do it. Be sure to do simple things as well like hygeine, getting dressed, and doing things that make you feel better. This can be as easy as brushing your hair, putting some makeup on, or dressing nice. You're worth it.
Got any more tips on how to stay positive? Comment below!
Categories: Life Advice, Current Events, Issues