by: Rev Dr. Stéphanie McEndree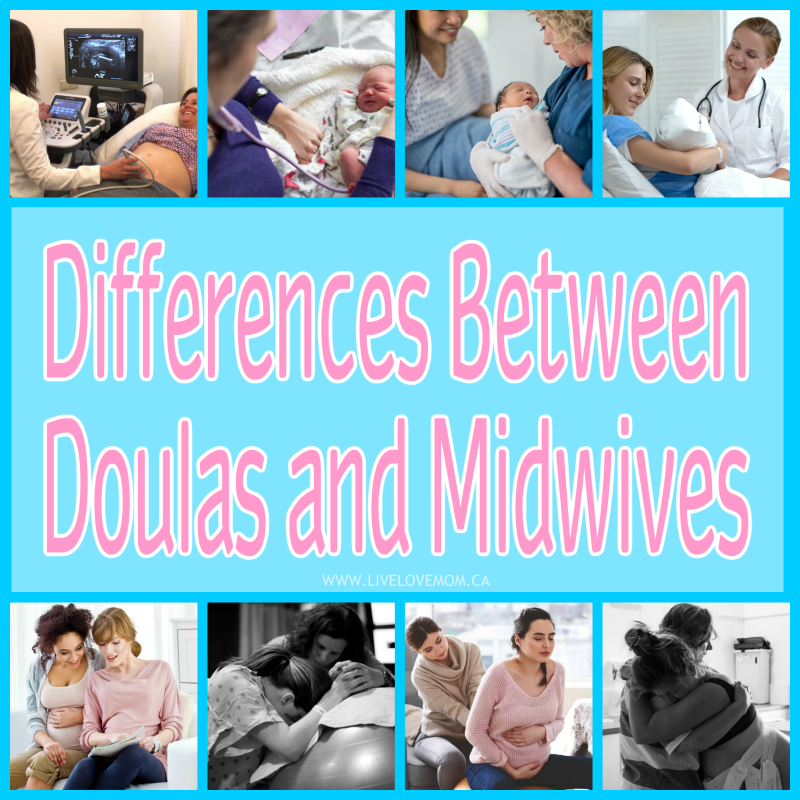 Even in this day and age, people are still getting the two terms confused. Some people believe they are one and the same, and will hire a doula thinking she is a midwife, but at a lower price. This couldn't be further from the truth. Here is how to tell the difference between a doula and a midwife, their jobs, and more.
Midwife.
A midwife is a medical practitioner who has medical training on many things. She knows infant CPR, how to measure the uterus and determine baby's position, monitor the fetal heart rate, preform ultrasounds, and more. She can do cervical checks, prescribe medications and medical procedures, and adds this information into your medical records. She knows how to spot and prevent medical complications in both babies and mothers. She is recognized in the medical community and is just as informed as doctors. She can work in a birth center, a hospital, and even go to your home for you to give birth there. She takes your blood pressure, weighs you, administers urine and blood tests. They are experts in the care of low-risk and healthy pregnancies and mothers. They can also do health checks, such as if you got an episiotomy or c-section, they can tell if the scars are healing properly. They also offer newborn checks and visits up to 6 weeks postpartum. She can also refer you to a nutritionist or OB-GYN if you need it. 
Doula. 
A doula is a support person and is not a medical professional. They are trained for up to a year about pregnancy, birth, postpartum and breastfeeding. A doula will focus on the health of the mother, even after the baby is born. She will ask you questions about your mood and thoughts, and make sure you are healthy. She can inform you on everything you want to know about pregnancy, birth and the postpartum period. She will teach your partner how he can help you and teach pressure points he can use to help your pain during labor. She will encourage you and empower you as a person and as a mother. A doula will give you massage, acupressure, and physical support during labor. She can use many different methods to make you as comfortable as possible during labor. She can even use a TENS machine if you want, and she holds space for you. They don't judge and are your own personal cheerleader. After the birth, they can help you establish a routine as a family and check in with you to see how you are. She sticks around as long as you need her and can prepare meals and do some light housework to lighten your load. She can also watch your newborn so you can shower or get some sleep, or watch your older children so you can get some one-on-one time with your newborn. 
What they have in common.
They both get to know you, your family and your birth preferences. They also both offer prenatal courses and postpartum visits. They can both ask you questions and help you make your birth plan. They are both very well informed on birth, pregnancy, postpartum period and breastfeeding. They can both work in birth centers and have connections and resources in the community. 
Got more to add or any experiences with a midwife or a doula? Comment below!
Categories: Pregnancy, Postpartum, Birth