by: Rev Dr. Stéphanie McEndree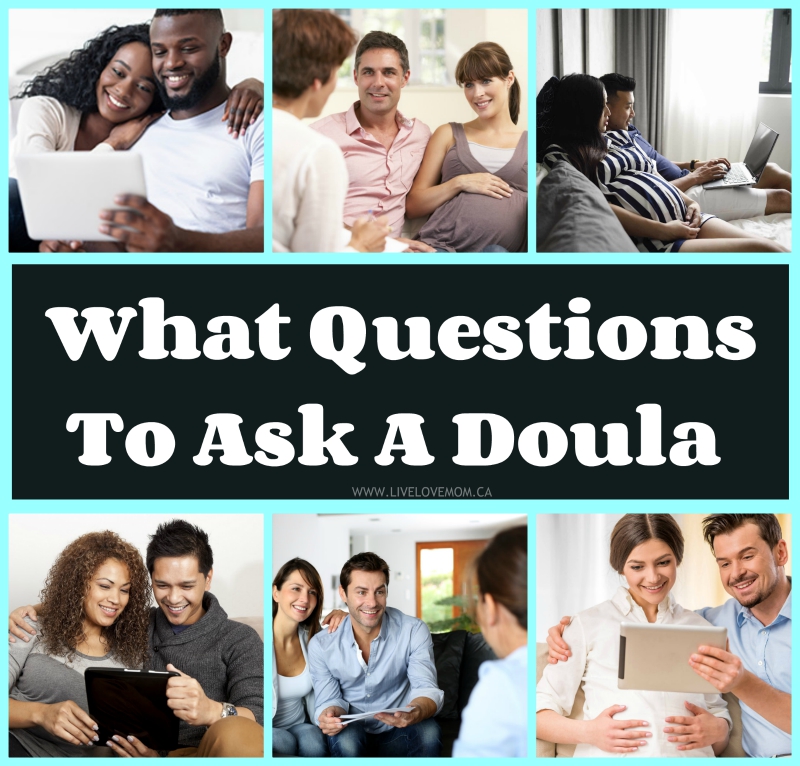 Expectant parents will want to ask questions before hiring a doula, so they can pick one that best suits their wishes. Always choose one that you feel comfortable with and see yourself spending time with her for the upcoming months. Here is a list of questions you should ask doulas.
Are you certified? This is the most important question. You need to make sure that your doula has had formal training and passed her courses.
How many years of experience do you have? You want to get an idea if your doula is fresh out of school with a head full of knowledge, or has worked for years and is a veteran doula. 
What inspired you to become a doula? If you agree or can resonate with her answer, it's always a good sign.
 Do you work as a dyad with another doula? If so, when can I meet her? A dyad is very important, since if your doula cannot make your birth, the other doula will be able to.
Do you offer prenatal courses? Most birth doulas learn prenatal courses and how to offer them in training, so most often they will offer them.
Do you offer breastfeeding support? If you plan on breastfeeding, it's good to have a person who will know what to do and how to support you.
Do you offer postpartum services? This is probably depending on the packages they offer or if they are a birth doula or also a postpartum doula. Be sure to ask.
Do you work with a doctor or a midwife? Depending on who you chose or will choose as your practitioner or midwife, you will want a doula that works with them or with someone with the same job title.
How do you support a laboring mother? Pay attention to her answers and decide if this is the type of support you want for yourself.
Are you always on call? It's best to know how busy your midwife will be and if you can reach her at anytime.
Do you visit mothers before the birth? This way you will know what to expect with your doula during your pregnancy. 
How many births have you attended since you became a doula? A doula could have 6 months of experience but have already attended 50 births. It's an important question to ask to guage her experience.
What kind of packages do you offer? This question prepares you to know what kind of services you can have for which price.
What is your fee? You will know right away whether the doula is in your price range.
How do you relieve mothers' pain during labor? There are many different ways to relieve pain during labor. Find out what this doula does and see if you are comfortable with these methods. 
Have you had clients who had home births? This mostly needs to be asked if you yourself are considering, or have decided on, having a home birth.
What is your philosophy on birth? It's best if the doula's view of birth is similar to your own.
If complications occur, do you accompany clients to the hospital? You don't want a doula that will leave you hanging if you have to go into surgery or anything else.
Do you also offer partner support? If your partner has questions, will he be able to contact the doula as well as yourself?
Do you offer any other services? If you are looking for additional services such as placenta encapsulation, belly casting or more, then it's smart to hire one person.
Have any more questions you've asked or think others would benefit from asking a doula? Comment below!
Categories: Birth, Pregnancy, Postpartum