by: Rev. Dr. Stéphanie McEndree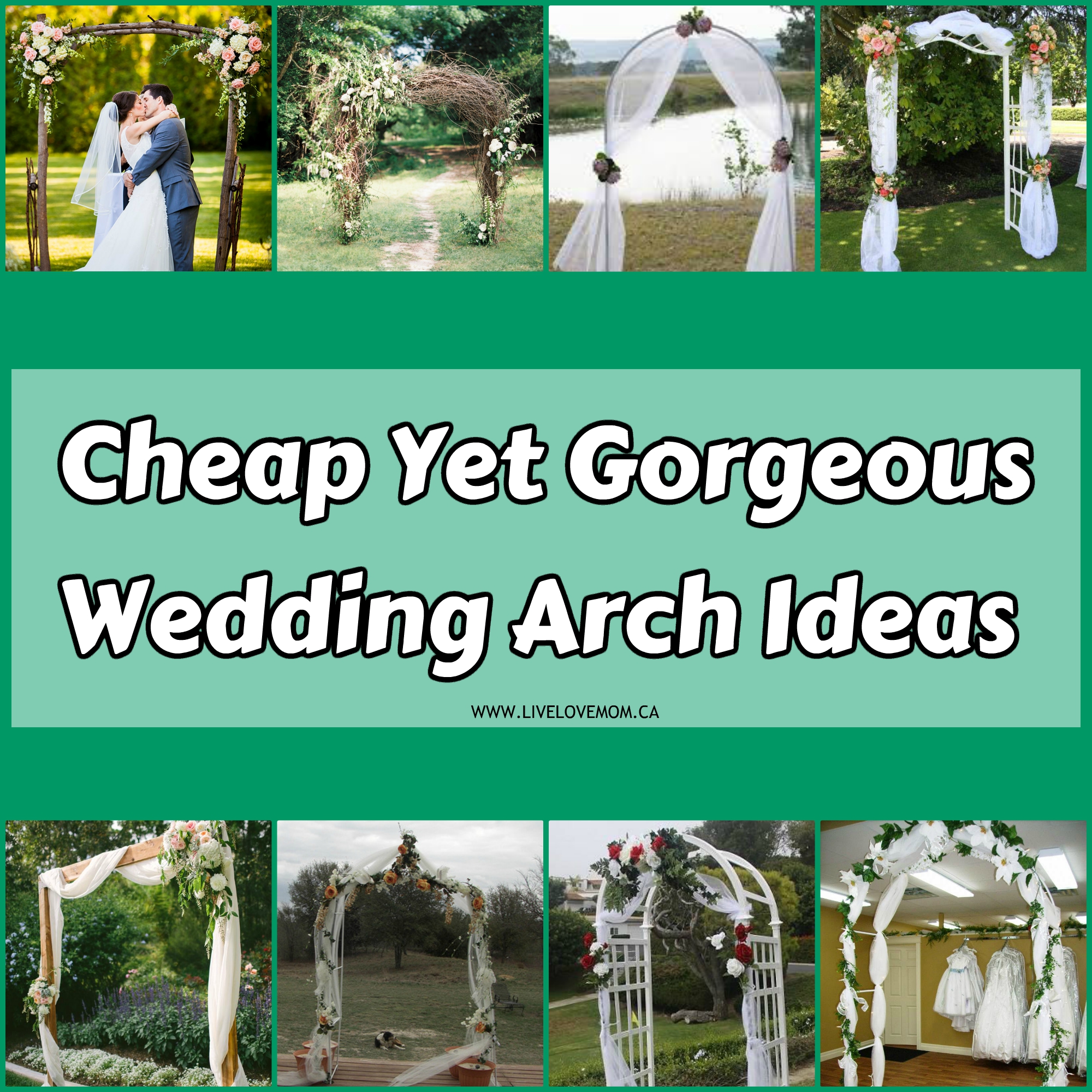 Wedding arches are popular to get married under. Originally from the Jewish "chuppah", meaning "blanket", it symbolizes the home the couple will later live in and have children in. Whether as decorations or for religious significance, wedding arches are popular for ceremonies, especially civil ceremonies or outdoor weddings. They are easily transported from one location to another and are often made of metal, plastic or wood.
Do you want to have a wedding arch at your wedding? Are you on a budget and looking to have an arch to get married under? This article is for you!
Tree arches. This is the easiest to DIY. Simply grab a long cloth, curtains, streamers, or strips of fabric and lay them across tree branches to make the form of an arch. You can attach banners, balloons, flowers and more!
Simple arch. These are easily made with metal, or bought at gardening stores. Just attach tulle and flowers for decorations, and you have a simple wedding arch.
DIY branch arch. Simply find large branches, peel the bark off, sand them, then nail them together. Plant them firmly into the ground so they don't sway in the wind or tip over. Then, decorate to your heart's desire.
Plastic arch. Often sold in wedding stores or cheaper gardening stores, these can easily be decorated with lights, tulle, fabric, greenery and more. Simply plant wherever you want to get married, decorate, and voila!
Garden arch. These are great for vineyards in your garden and can stand at your home for many years to come in memory of the wonderful day of your wedding. Bought at garden stores, this arch is often made of plastic and can have someone install it for you. Weave vines through it and wait a few years for a lush tumbling of leaves from the top. The foliage makes it very gorgeous in the summer.
Chuppah. Often used in Jewish weddings, chuppahs are sort of like a canopy arch or a tent-like arch. It has four poles and there is a blanket or sheet on top. You can make one of your own using plastic tubes or wooden poles. Attach a sheet on top, tie it down, and decorate with flowers, ribbons, and more.
Flower pot arch. Where planting the poles in the ground isn't possible, stick them in flower pots filled with earth, or rocks if the wind is heavy. You can use poles, tubes, or branches to make your own arch, or you can buy pre-made ones on etsy. Decorate accordingly if you so wish.
Got any more tips and tricks on making or obtaining a cheap wedding arch? Comment below!
Categories: Wedding, Events and Parties