by: Rev Dr. Stéphanie McEndree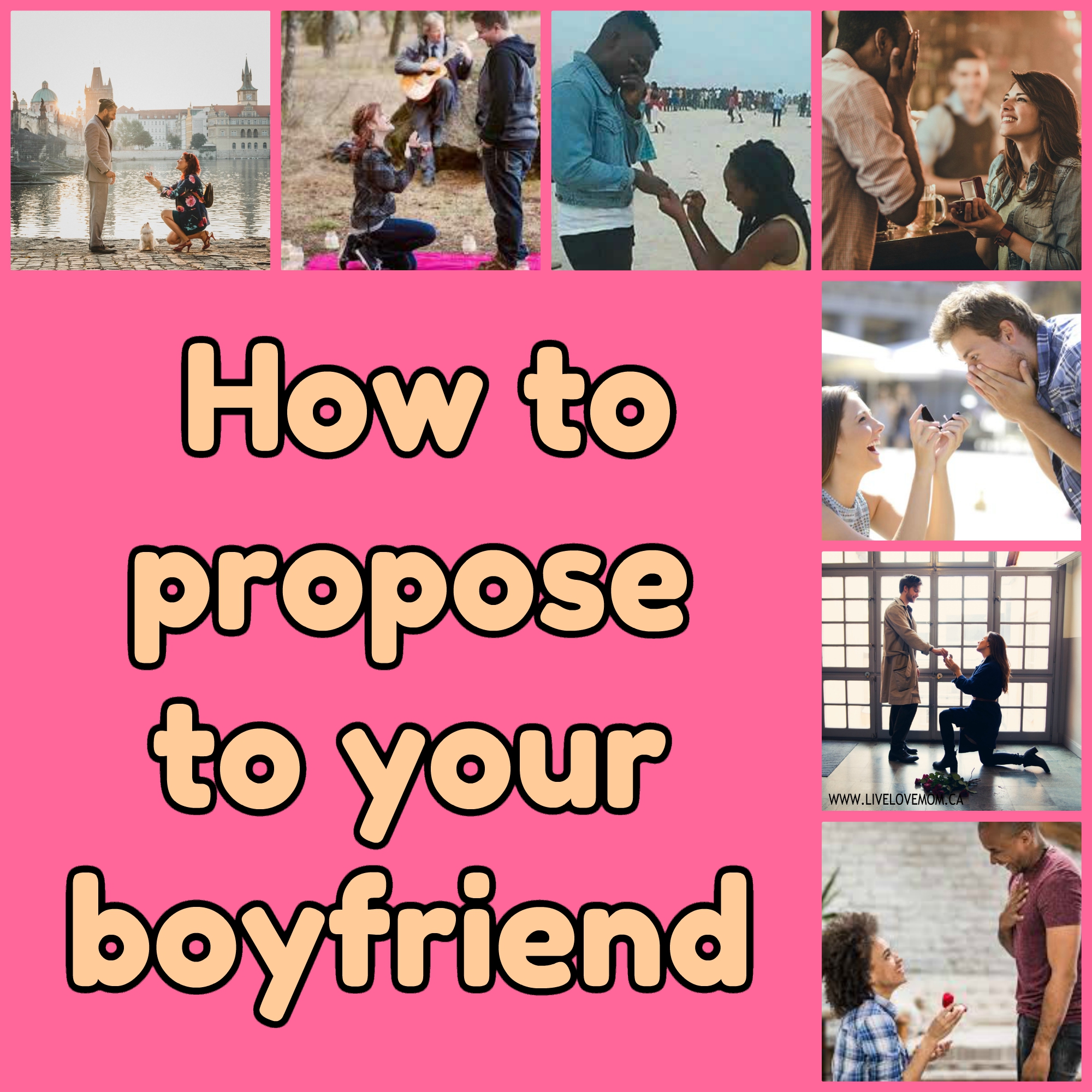 Proposing to your boyfriend can be exciting for anyone! Whether in a heterosexual or homosexual relationship, engagements are a big step in any couple. Often, it's men who propose to women, so there isn't a lot out there that tells you how you can propose to a man. However, there is a tradition in the UK and Ireland where women propose to their man on February 29th. It started in Ireland in 5th century when St. Patrick heard St. Brigid complain about having to wait 7 years before getting engaged. It has been tradition every since. However, for all other countries, we don't have any such dates. If you want to propose to your boyfriend, here are some ideas.
Get a mengagement ring. Does your man like jewelry? Does he like rings? Then get an engagement ring for him! There are plenty of styles out there for men, or feminine styles for the metrosexual. Not sure what styles he likes, or would like? Ask his friends to ask his opinion on rings. Or, you could always propose at a jewelry shop and have him pick the ring he wants.
Location, location, location. Pick a location you know he'll like. Some great ideas are; the place you first met, his favorite restaurant, his favorite park, where you had your first kiss, by a meaningful location for him (the neighborhood where he grew up, where he graduated, his childhood home, etc), at a family gathering, at a family event, during a party for him, and more. Are you planning a special trip or vacation together? Propose then!
Tokens of affection. If your man isn't someone who likes rings, consider offering him something else as a token of your affection. Give him a puppy, a collectible item he's been vying for, a new video game system, his favorite athlete's signed poster, tickets to his favorite team's game, front-row seats to his favorite band's concert, plane tickets to a vacation location, and more.
Do it at the right time. If you've been fighting a lot recently, or you have been together for less than a year under normal circumstances, it's not the right time to propose. It's better to wait until you both are sure that you want to spend the rest of your life together. Also, it's important that you've already lived together for a decent amount of time. Just like your friends, just because you get along doesn't mean you're meant to live together. Be sure you really are a good fit in the long-run before taking such a leap. Take your time to really plan everything out to make it special.
Wear something special. Don that dress he loves on you, or that snazzy suit that makes him grin. If it's a quiet evening at home, his favorite T-shirt with nothing underneath is sure to get his attention if you want some fantastic love-making afterwards to celebrate. You can also wear something thematic; a jersey of his favorite football team if you're at a game or proposing at the superbowl,
Ambiance. If you aren't proposing at a romantic restaurant or somewhere with a nice feel to it, feel free to make it your own. Set up a romantic picnic at his favorite park. Spell his name out with candles. Play his favorite songs by his favorite bands. Throw rose petals on your bed. Get creative and set the mood.
You can also take another turn and plan out something completely different. Some couples have had the proposing person carry signs outside on top of buses saying romantic things before proposing. Some have involved the children by having them give the partner the engagement ring. Some have planned out an elaborate choreographed dance for their loved one. Some people even propose on stage, by lettering on a sea plane, a billboard on the busiest highway, or their partner's first grade class carrying each a letter that spells out "Will you marry me?" Nearly all ideas are good ones, go with what feels right and what you know your loved one will love.
Be sure he's open to being proposed to. Some guys prefer to do the proposing, usually these are men that are fairly traditional, and may have always dreamed of their proposing to their soulmate. Have one of his friends ask him what he thinks about women proposing to men? If he's open to it, you probably have the green light to go ahead with your plans. Not comfortable soliciting the help of his friends? Watch "The Proposal" with your significant other, and ask if that's something he would be into.
Be sure he'll say yes. If you've been talking about your hypothetical wedding plans and have agreed you both want to get married someday to each other, and you've been in a solid, meaningful relationship for years, then by all means propose! If your significant other has had a bad divorce and has sworn off all weddings and marriages, or if he simply doesn't believe in marriage, then proposing may not be the best idea.
Got anything more to add, or any tips, tricks and advice? Comment below!
Categories: Relationship Advice, Wedding, Events and Parties