by: Rev Dr. Stephanie McEndree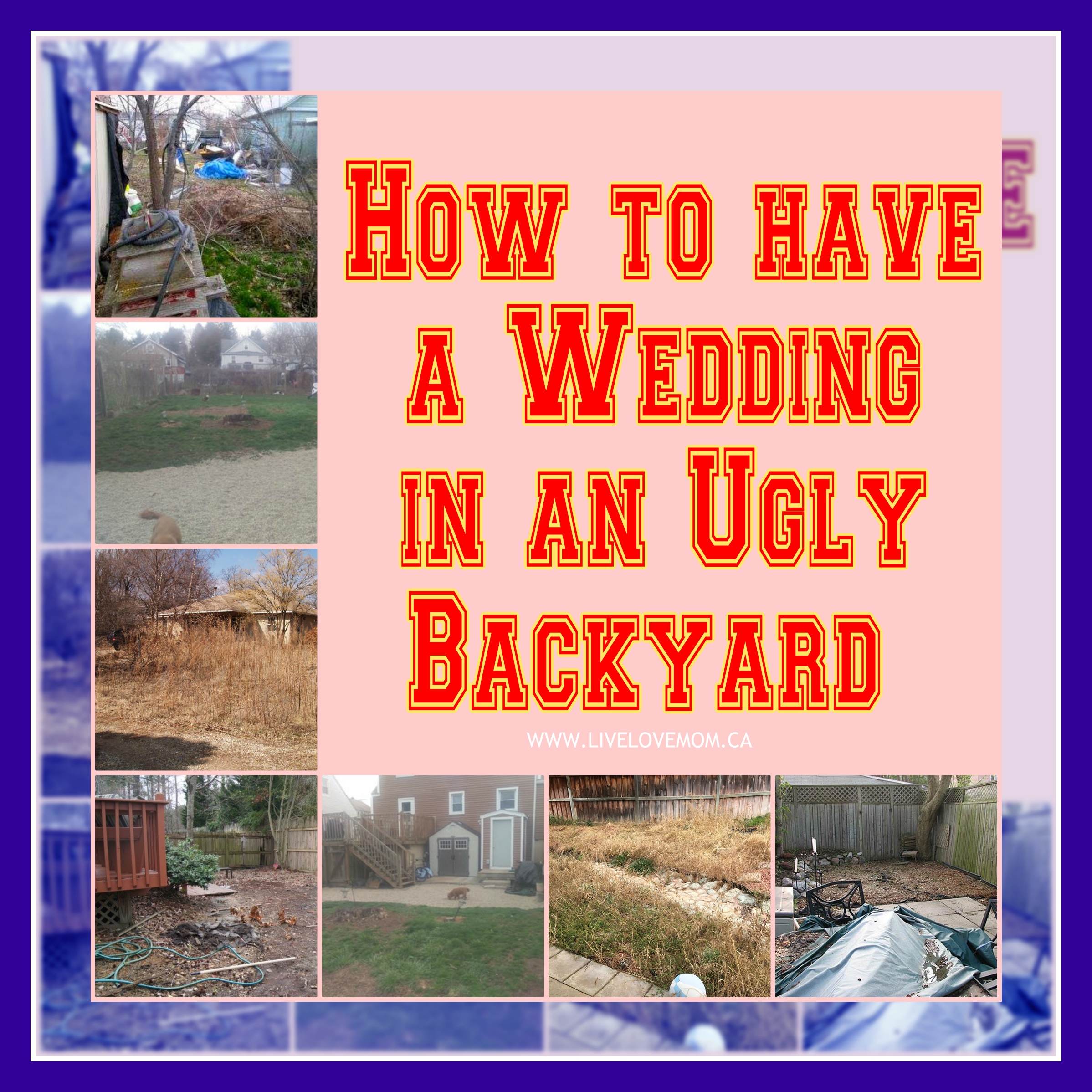 Are all your dream venues booked up? Unable to afford a big, fancy venue? Would you like to have a backyard wedding, but your yard is ugly, or you'd see too many commercial buildings in the background of your wedding photos? Here is how you can have a great wedding with beautiful photos either way.
Rent a tent with chairs and tables. It will hide any eye-sores your backyard may have, especially if your tent has walls. Some places even allow you to rent wood floors from them so it looks like you've got a venue! Get one as large as your backyard can handle to be sure you can fit all of your guests. Tents are great because no matter if it rains or snows, your tent will protect you and your guests from the elements outside. It is better to have a wedding with a tent in late spring or early autumn so it is not too hot or cold inside the tent. However you can always bring a battery-operated heater or air conditioning unit. 
Photograph strategically. Have your photographer avoid including unfortunate objects in the pictures. Position yourself away from the offenders. Big group photos can also help hide anything ugly. Fill up the picture so each end of the photo has people. As your parents, siblings, and in laws all in the photo together. This way you get to have good wedding photos
Clothes lines. Attach clothes lines and drape a sheet with lights to hide any buildings or other eye sores from your backyard.You can also string lights behind the sheet so it looks like twinkling lights and a magical backdrop. If you do not have a clothes line you can set one up. You can also just set up backdrops along the border of your yard like tall balloons or screens that show slideshows.
Decorate. Bring in some flower pots, rugs or even antique furniture to beautify your yard. This will give a rustic feel to your wedding photos. Be sure it will not rain on the day so you do not damage any of your belongings. You can even rent stands and furniture just to showcase for your wedding. You can set up a photo booth, long mirror, even set up a gazebo or two. It all depends on what you can find and rent. There are even giant-sized letters that spell out LOVE or MR & MRS that you can border your land or put in front of any unpleasant things. If you can, remove any eye sores from your yard.
Do you have at least a year before your wedding and you want your backyard to look good permanently? If you plan to move one day, another perk is that it could add to the resale value.
Plant grass. Wherever there is just a patch of dirt or mud, sprinkle some grass seeds and bury them so grass will grow. Keep watering it and mow it when it gets too long. A grassy yard looks better than one that is just made up of dirt. 
Plant flowers. Plant a few trees, shrubs and flowers around your house to make it look amazing. You can get inspiration off of photo sites such as pinterest or instagram. You can then look up in your local warehouse stores or florist shops where you can buy the seeds or flower pots where you can take out the flowers and plant them. This way you already know what they will look like so you can choose what you would prefer right away. You can also plant or order privacy hedges to border your land. It looks good and is a natural way to decorate your yard. 
Do some landscaping. Lay cement paths, a bird bath, fountains, a gazebo, patio furniture, or anything else you think will look good in your backyard. You can also lay tiles to use as a path to your garden or to the garage. You can also put any stray tools or items in a tool shed you can build or buy. Simple organization can make your yard look much better.
Got any more ideas? Comment below!
Categories: Wedding, Events and Parties, Marriage Tips