by: Rev Dr. Stéphanie McEndree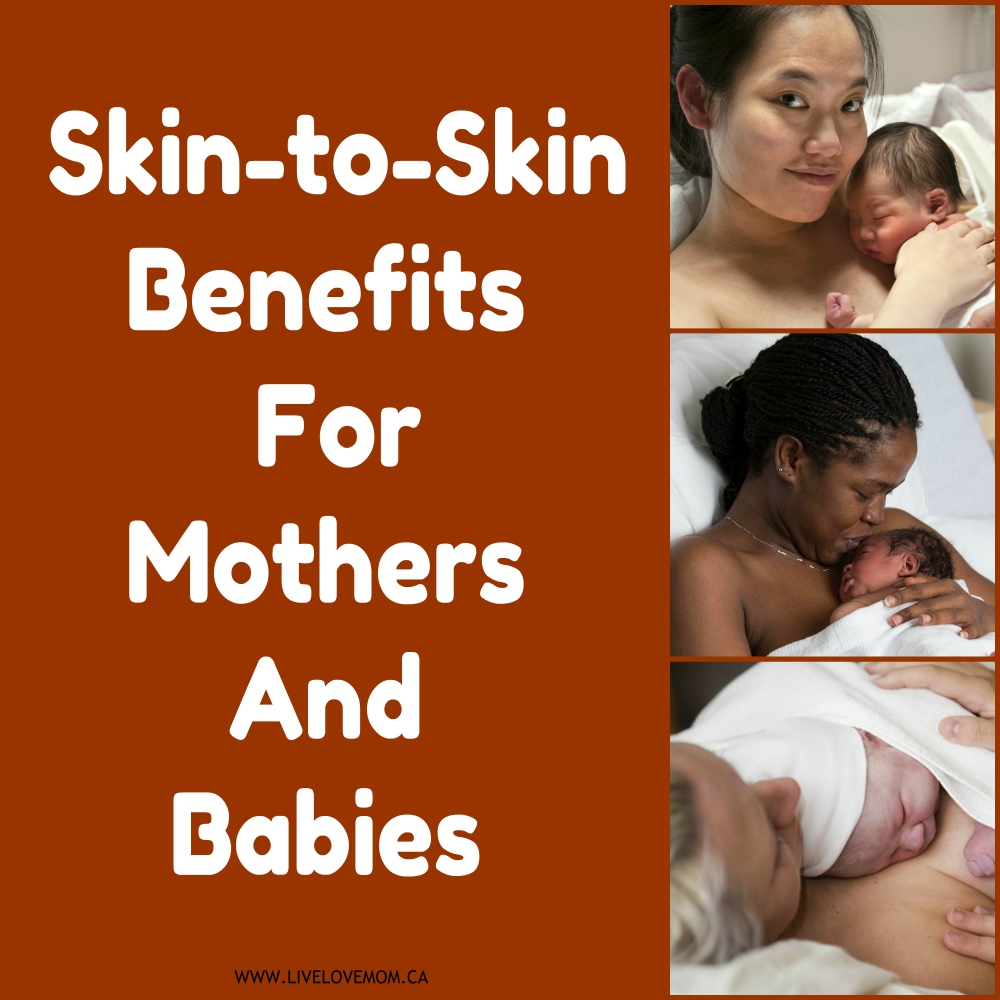 What is this skin-to-skin everyone is talking about? Skin-to-skin, also known as kangaroo care, is when a newborn baby gets placed (in this case) directly on the mother's bare skin. This can be her belly, her chest, or her breasts. Kangaroo care can also be performed by fathers and siblings and even grandparents, however in this case we will focus on mother-and-baby skin-to-skin contact. It's standard practice that newborn babies get put skin-to-skin against their mother immediately after birth. So, what are the benefits? Why are doctors and midwives doing this? 
Immediate skin to skin after birth:
Facilitates mother and baby bonding. The mother is able to connect with her baby right away and vice versa. They spend their first few minutes together and can get used to each other since they are seeing each other for the first time and will be in each other's lives forever.
Facilitates communication between mother and baby. Mothers and babies can lock eyes and talk to each other. Even the baby will be crying or cooing to communicate with it's mother.
Comforts and soothes the baby. The baby just recieved the shock of it's lifetime. After nine months of being suspended naked in fluid, she is born in a colder room, with voices she's never heard before and lights she's not used to. However, she knows her mother's scent, voice, and the sounds her body makes. Laying on her mom allowes her to hear her mother's bodily functions like she did in the womb, to be held and warm like she was moments ago, and to take in her mother's voice that she is so familiar with while engulfed in her scent.
Relieves pain. The mother is fully focused on her baby, so she is not paying attention to any pain she may have following the delivery. 
Transfers good bacteria to the baby. The mother's good bacteria will transfer onto the newborn baby's skin and instantly begin protecting her. This also boosts her immune system to help her fight off any bad bacteria that would touch her skin. 
Stablizes the baby's temperature. With the mother's temperature the same as the baby was used to, skin-to-skin warms the baby right back up. It keeps her skin warm, especially since babies don't have the ability to control their own temperatures.
Eases the baby's transition from the womb into the world. This is as close as she will get to being in the womb again; she is warm, held tight, can hear her mother's breathing and heartbeat, can smell and hear her mother. 
Encourages breastfeeding success. Kangaroo care gives the baby access to the breasts so she can begin her breast crawl when she's ready. The first hour should always be the parents and the baby alone for maximum breastfeeding success, interventions can wait.
Optimizes pulminary function. The baby uses her mother's breathing and immitates her, which regulates the baby's breathing. Providers are also able to listen to the baby's lungs to make sure the lungs are functioning properly and there's no fluid.
Optimizes cardiac function. Lungs and the heart always work together. With the baby copying the mother's breathing, this stablizes the heart as well.
Calms the mother. An anxious mother waiting to meet her baby for months and months, will finally get to greet her baby. If the was anxious during the labor, finally holding her little one will calm her right down.
Encourages milk production. Smelling your baby and having her on or near your breasts signals your brain that milk production can begin. When the placenta is expelled is when all of your hormones focus on making milk for your little one the most, but it begins with skin-to-skin. 
Lowers the mother's blood pressure. With the mother being relaxed and holding her baby for the first time, her blood pressure lowers, which causes her to bleed less after the birth.
Stablizes the mother's heart rate. The mother is relaxed and united with her baby, so her heart rate slows to a normal rate, which also minimizes blood loss.
Can decrease the chances of postpartum hemmhorage. Being away from her baby makes a mother anxious, which causes her heart to race and raises her blood pressure. Both of those things make blood loss more rapid, so it's important to have the baby and the mother have skin-to-skin immediately after the birth.
Have any more benefits you know of? Comment below!
Categories: Postpartum, Mom Tips, Family Time