by: Rev Dr. Stéphanie McEndree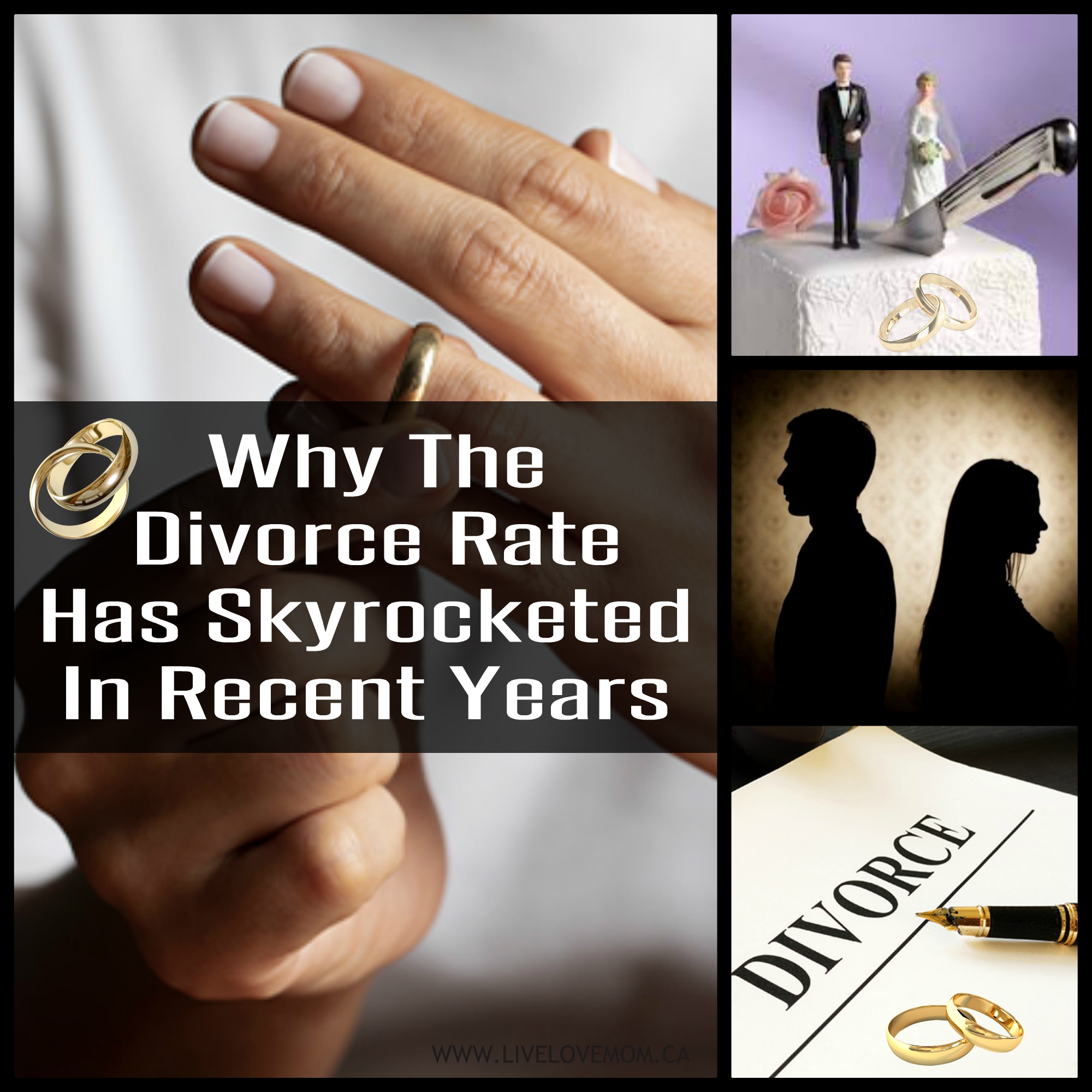 Plenty of people have alleged that the divorce rate is much higher than in past decades. I decided to look at the science behind this and see if it's true. From articles that I read, it turns out that the divorce rate had the sharpest incline around the 1970s. So however true this may be, it's important to ask ourselves; why?
Why are more and more marriages failing? The divorce rate currently sits at 50% to 51%, which is extremely high. If we want marriages to succeed, it's good to know exactly why people are getting divorced. Here are the top 13 reasons why people are getting divorced.
Money
The most common reason for divorce is money. There are many different reasons why money may become an issue in a marriage. If only one person works in the couple, the working person may resent the other spouse for not working and contributing financially to their household. In a twist, the unemployed spouse may resent their working spouse for not providing the unemployed spouse with some money for them to get themselves things they need for themselves such as clothing, shoes, and hygeine products. There may also be issues with trust when it comes to money. A spouse may spend money in a joint bank account meant for something else, or shop with the other spouse's credit card without permission. Even when both spouses cannot budget, they will blame each other for their reckless spending and inability to pay bills.
Lack of intimacy
This is definitely a romance-killer. Whether one spouse is being ableist because the other spouse has a medical condition that prevents sex, or one person has a higher libido than the other, this can be an issue. People with high sex drives need plenty of intimacy. However, some people are romantic but identify as asexual. Some spouses just have a lower libido or they don't enjoy sex as much. This can be due to past trauma, their spouse not being a talented lover, or a medical issue. It's important to talk to your spouse about any issues you may have with intimacy. Some have nothing to do with sex, and spouses just want to be cuddled, talked with, kissed, hugged, and generally appreciated. Don't forget to show your spouse you love and appreciate them!
Lack of commitment
Some people get married because society was pressured into it, but they weren't ready to commit. Some spouses even live in seperate houses, even seperate towns or countries. Perhaps one of the spouses believed they would move in together once they were married. When that doesn't happen and the other person doesn't want that to change, they will seek a divorce. It can also be because a spouse doesn't put effort into the marriage anymore. They can come home from work, spend time alone without their spouse, go to bed, then repeat. Like lack of intimacy, this is something that can be fixed with communication and perhaps couples therapy.
Conflict and arguing
Some say if you don't argue, then you don't care. This can be true to a point. If couples find out they have conflicting views and morals, it can very quickly destroy a marriage. Part of the reason people get married in the first place is that they have a lot in common, and agree on how they would raise children if they choose to have any. However, if someone changes core values and beliefs, it causes a rupture in the marriage. Even just constant bickering and nagging can wear the spouses down. 
Infidelity
This is one for the history books, as it was one of the first reasons for divorce that was allowed. When your spouse has another relationship or sexual encounter with someone else behind your back, it's a true betrayal. They do it while sneaking around, so you wonder how long it's been going on. You lose all trust in your partner. The infidelity can cause life-altering concequences such as STIs or even a child outside of the marriage. Some people even have double lives and two families. Marriages rarely recover from this, especially when the cheating spouse refuses to change, or they leave their spouse for their lover.
Abuse
Not too long ago, women weren't able to work and men were the spouses who had full control of finances. Women couldn't escape abusive marriages because they had no access to money to travel and get away. The law was never on their side either, as beating your wife was seen as socially acceptable. With the rise of domestic violence awareness and laws being passed to penalize it, women are finally able to leave abusive marriages. Men can also get away from abusive wives and go to shelters. Now that women can work, they can have their own money and be able to flee a marriage that is toxic. 
Lack of compatibility
Arranged marriages often end up in divorce (where society permits it) because the people are just not compatible. People change as they grow and mature. The two people who married 20 years ago are not the same people as now, and they may just not fit together anymore. Sometimes, people just fall out of love with their spouses. If you don't love each other anymore, there is no reason to stay together. Love, trust and communication is what builds a solid marriage, and if you don't have that then there is no reason to stay married.
Physical appearance
We all look amazing when we get married as young men and women. As we age, wrinkles and saggy skin happens, and some weight gets gained, some of us lose their hair. There are some people that divorce their spouse because the spouse's appearance has changed to the petitioner's dislike. Maybe you didn't think your husband would be fat and bald as he grew older. However shallow this reason may be, loss of attraction is a real thing. There are also people who will transform themselves and think they deserve better than the person they are with. If someone goes through a makeover or loses a lot of weight, they may not want to be with the person who accepted them for who they were before.
Addictions
When a spouse develops an addiction to drugs or alcohol, this is often a deal-breaker. Substance abuse not only consumes the addict, but it also drains family funds, ruins relationships, creates debt, and sometimes even puts the couple in physical danger. There are other addictions like sex addiction that goes hand-in-hand with infidelity, or food addiction that fits in with money problems and physical appearance. 
Getting married at an early age
Getting married too early has an extremely high rate of divorce. Whether teens married because a pregnancy was involved or they wanted to escape their parents or get emanstipated, it's often not the right person for you. People who get married in their teens or soon after rarely stay married. As you grow, you want different things for yourself and your life. Maybe you believed you would be a famous musician at age 16, but now at age 30 you know that isn't going to happen and how rare that would be to happen. Maybe your spouse grew up to be a completely different person than the one you got to know before you got married. 
Getting married for the wrong reasons
If you didn't marry for love, then you didn't marry for the right reasons. Some people get married to allow their spouse to get medical insurance, citizenship, or even just as a business deal. If you don't marry for love, then your marriage will probably not last. A marriage of convenience is not something that is meant to happen, but it still does to this day. 
Lack of communication
When you don't talk about any issues or hurdles you may have, there is no way you will know what the problem is or how to fix it. It's always extremely important to talk to each other and not assume the other person will know, no matter how many hints you drop. No one can read minds, so you need to say it with words. Communication is one of the reasons that so many marriages have lasted as long as they have. 
Lack of equality and loss of identity
If your spouse starts treating you like you are lesser-than and doesn't want to change, it's time to go. Remember, you are no one's servant. Loss of identity happens when children move out of the home and the parents no longer see themselves as parents, or at least not full-time ones. Even when both people retire, their marriages are no longer a couple of hours per night while they work. They may realize that they can't stand the way the other person chews, or puts their feet up on the table at lunch time. They may get sick of each other and want to divorce, or they may begin to argue while they become stir-crazy. It's important to get out of the house and engage in hobbies and things that you enjoy, whether together or not. 
Can you think of any other reasons the divorce rate has increased? Comment below!
Categories: Marriage Tips, Relationship Advice, Life Advice