by: Rev Dr. Stéphanie McEndree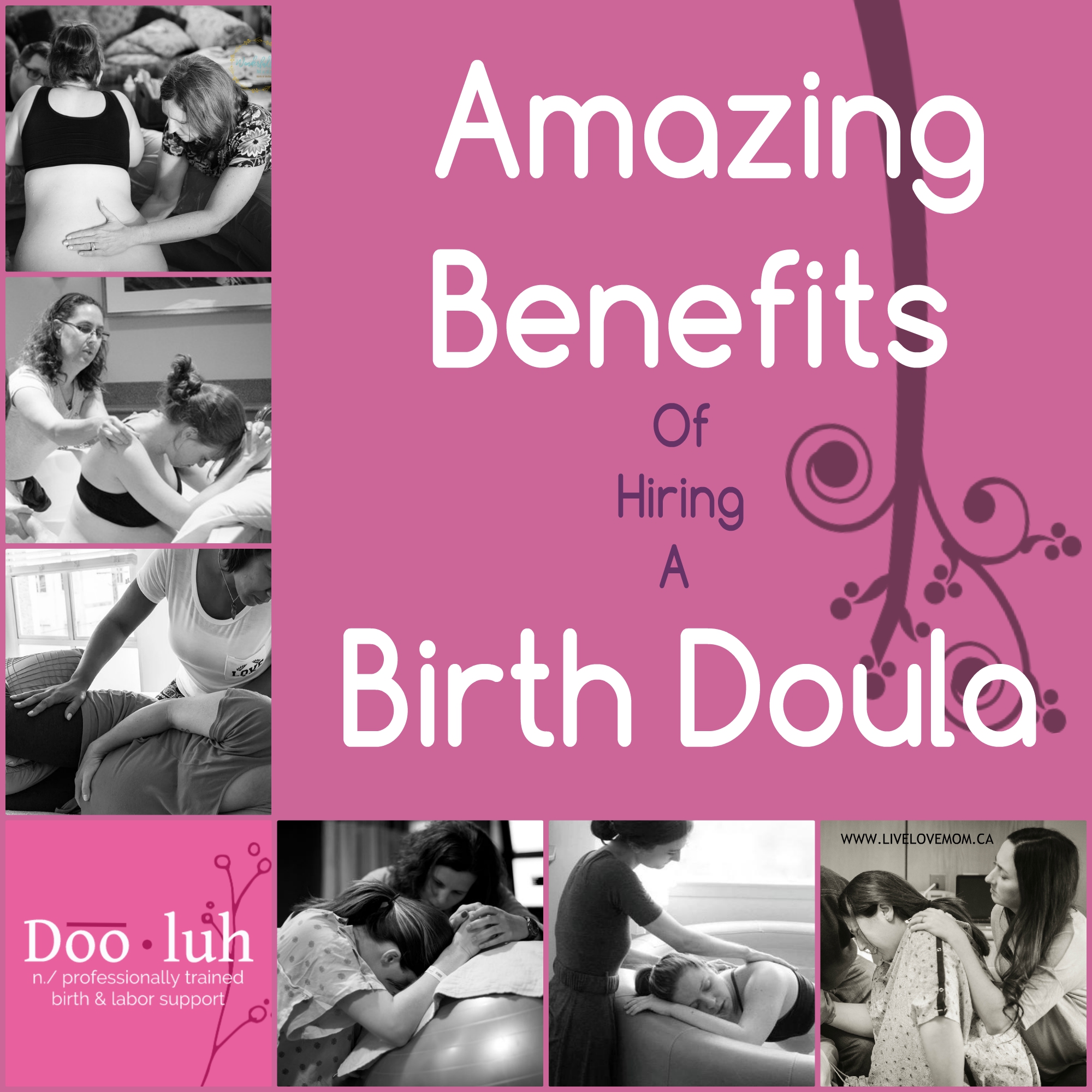 You've read one of our previos posts which lists what a doula is, and frequently asked questions. But, do you know exactly what the benefits of having a birth doula are? Well, you're about to! Adding a doula to your birth team is a decision you will never regret, and will keep reaping the benefits for the rest of your life. Here's why!
The statistics don't lie. According to evidence-based research, people who hire doulas have:
- A 28% less chance of having a c-section
- Are 40% less likely to need pitocin to speed labor
- Are 60% less likely to use an epidural
- Reduced amount of anesthesia and for how long it's used
- Reduction of the use of any type of pain medication
- Higher APGAR scores in newborns
- Woman report being more calm and relaxed during the birth
- Women report a more positive birthing experience
- Fewer births need forceps or vacuum extraction
- Fewer cases of fetal distress
How exactly are all of these benefits possible? Here's how a doula does it.
Doulas offer informational, physical and emotional support. They offer prenatal classes while you're pregnant for you and your partner and teach you exactly how your body, pregnancy and birth works. Doulas also physically support you by providing acupressure, massage, and more for pain relief. They also offer emotional support as they encourage you and empower you to make your own decisions and cheer you on through your labor and birth.
They can help you make your birth plan and choose what's right for you. They explain every procedure possible and what to plan for if things go unexpected. They will help you write your birth plan and support you in whatever choices you make and they will never judge you. If you're giving birth at a birth center or hospital, they also help you make a list of things you will need to pack for the big day. 
They can help your partner figure out what to do during the birth. Some partners are like deer in headlights and have no idea what to do when they see their partner in labor. Your doula will offer various options for your partner to help you during the birth. You will also be able to express what you would like your partner to do, such as show you affection, catch the baby, or cut the umbillical cord, and everything in between. Your doula also works with your partner to meet your needs. They can take turns feeding you ice chips and putting a cold compress on your head or changing the bath water, massage you, and anything else.
They are also called birth coaches and are great for encouragement. They are your own personal cheerleaders. They will remind you that you can do this, and empower you to assert your rights and preferences. They will give you strength when you need it and be someone to lean on when neccessary. They will also usher people out of the room that you have not agreed to be in there, so you can rest assured your nosy neighbors won't be allowed to enter your sacred space if you don't want them to! They're like a night light, they watch over you and ensure that you're well taken care of.
They help the entire family adjust to their new roles. You only have nine months to wrap your head around the fact that you will become parents. A doula helps you prepare for everything, even if it's just making a list of baby items you will need. They can also offer advice to your loved ones on how they can best support you during and after your pregnancy. They can encourage you to maintain a routine once the baby is born and teach you how to breastfeed or bottle-feed, whichever you choose.
Doulas are certified and undergo training so they know what they're doing. They have experience and know how this works, and most of them are parents themselves. Whether they are fresh out of school or have decades of work behind them, each doula is full of knowledge and is excited to help you and your family. They want to give you the best experience of your life and give you space after the birth to bond with your baby and to be a family. 
So what are you waiting for? Hire one today!
.
Categories: Birth, Pregnancy, Mom Life