by: Rev Dr Stéphanie McEndree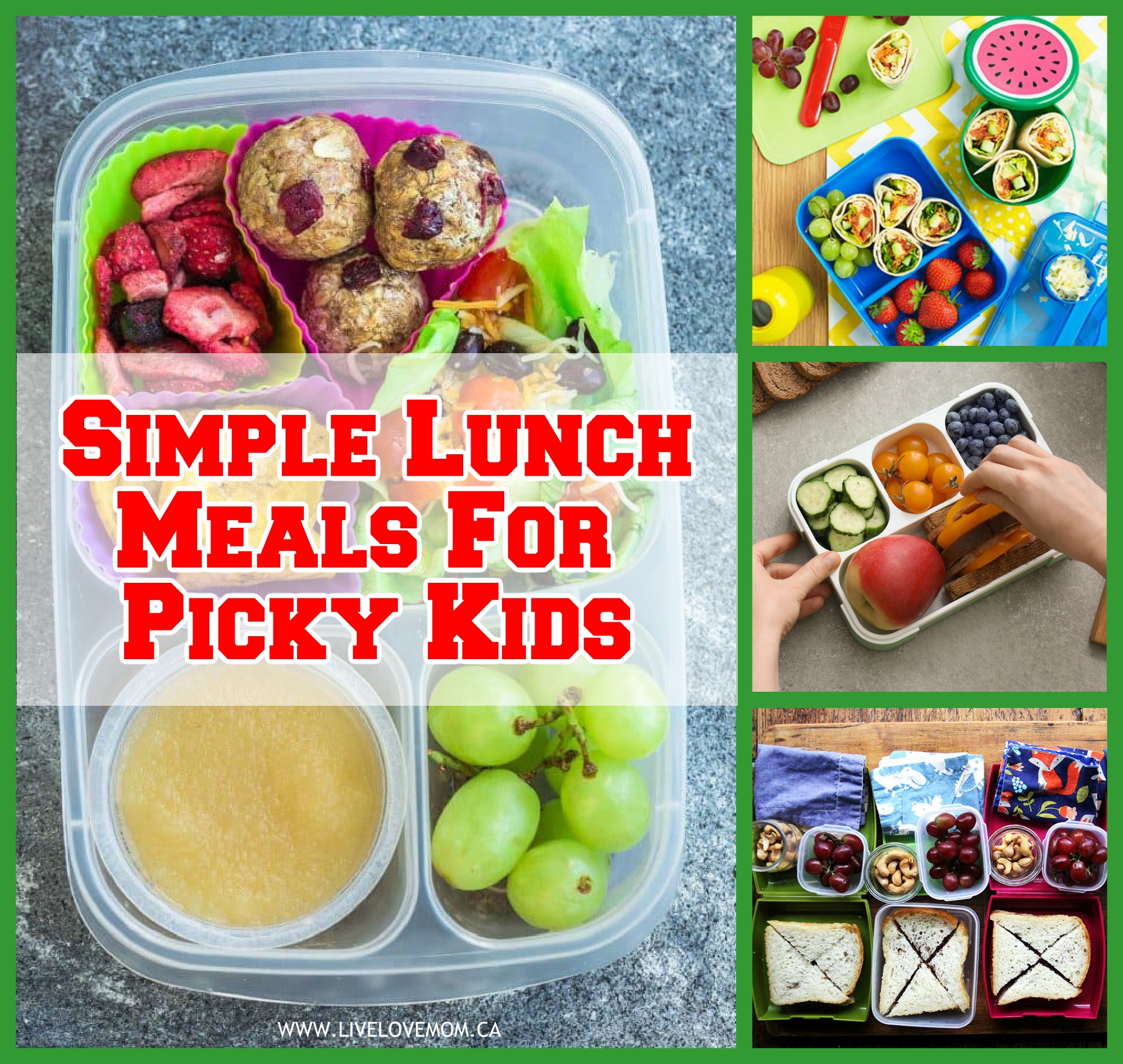 Whether they have sensory disorders, allergies or just don't plain like many foods, some children refuse to eat the lunches we pack them. Here are some ideas for school lunches.
Sandwiches
 are the go-to staples for many lunches. They're easy to make, easy to pack and easy to eat. They don't make a mess and can fit into sandwich bags or tupperware. 
Turkey Sandwich. Add some mayonnaise, some lettuce or some sliced tomatoes. You can customize it any way you want and any way your kids prefer it.
Ham sandwich. You can mix it up with some ranch dressing to keep it moist and add some onion and lettuce.
Baloney sandwich. Combined with some mustard and you have a timeless classic.
Peanut butter and jelly sandwich. With the protein in peanut butter and a fruit serving in the jelly, it's packed full of flavor and is even healthier with whole-wheat bread.
Tuna sandwich. Mix it up with some mayonnaise and put it on some toasted bread.
Meals that are easy to offer and appeal to many kids aren't always easy to think of, so here is a list of some.
Wraps. You can offer your child wraps that are made of chicken, hummus, even beef or steak. They are fun to eat, and you can sneak some veggies in there such as cabbage, kale or lettuce.
Burritos. They're like wraps, but have lots of flavor packed in them. Put in some rice, beans, and your child's favorite meats and you're good to go!
TV dinners. It comes in a box already, and your child can just heat it up in the microwave and have a fancy dinner all to themselves! They can have anything from pasta to meats and side dishes.
Quesadillas. You can cook them the night before school and put them in some tupperware. Put some chicken or beef with some cheese and sliced peppers and onions and you're good to go!
Salads. I'm talking about pasta salads, potatoes salads, tuna salads, anything that doesn't have to do with lettuce. You can put anything in there and the kids will love it!
Sides are needed for a well-balanced meal. Other than chips and popcorn, there can be some healthy alternatives. What's important is to keep it colorful so it will be visually appealing and make your child want to eat what's in front of them.
Veggies. You can make a bag of sliced carrots and celery with some dip. Try out different sauces so you can figure out which ones your kids prefer.
Fruit. Put in an apple, an orange, a pear, a banana, or any fruit you think your kid would enjoy. If they're younger, it's best to go with fruit you don't have to peel or cut. A bag of grapes, blueberries or raspberries works too.
Nuts. Include your kid's favorite nuts such as peanuts, almonds, cashews, walnuts or sunflower seeds. This of course is if your child and the school has no allergies.
Snacks are a must these days. Kids get one snack a day as well as one meal. You want them to be able to hold out until lunch time, so give them something that's delicious but also healthy. Here are some ideas that parents swear by.
Crackers. Whole-grain are the healthiest, but you can also go for more popular brands like Ritz if you know that's what your child will eat. They can spread some cream cheese, sliced cheese, hummus, or anything. 
Meat jerky. Kids hate meat sandwiches? Throw in some jerky for a chewy, protein-packed snack.
Cheese. Whether it's cubed or sliced, kids love cheese. You can pair it up with some crackers or baguette bread if it's a spread. 
Granola bar. There are granola bars, breakfast bars, protein bars and more that you can offer to your child for snack time at school. 
Applesauce. They come in so many flavors like strawberry, blueberry, even carrot and of course apple. Get a variety pack and have your kid taste them and pick out their favorites.
Drinks cure a dry mouth! Water can be boring to drink all the time, so here is to spice it up. 
Fruit Juice. Get them a dose of fruit with the most common drinks given to kids; there are so many different flavors to choose from and they're relatively cheap!
Milk. You can find cartons of milk, or even small milk bottles you can give to your kids. Some come in chocolate or strawberry flavor, so even the pickiest of children get their daily dose of calcium.
Yogurt. Drinkable yogurts guarentee your child gets their probiotics and calcium all on one flavorful beverage. Once again plenty of flavors to choose from.
Smoothie. You can make these at home, or you can buy some that are sold in small bottles or big jugs to pour from. You can sneak some veggies like carrots in there along with some fruit to guarentee your child gets their fill of the most important food groups.
Vegetable juice. They come in cans and can be opened with tabs just like a soda. Often in tomato juice flavors, you get at least one serving of fruit per can. 
Got any more ideas? Comment below!
Categories: Homemaking Tips, Parenting Tips, Mom Tips