by: Rev Dr. Stéphanie McEndree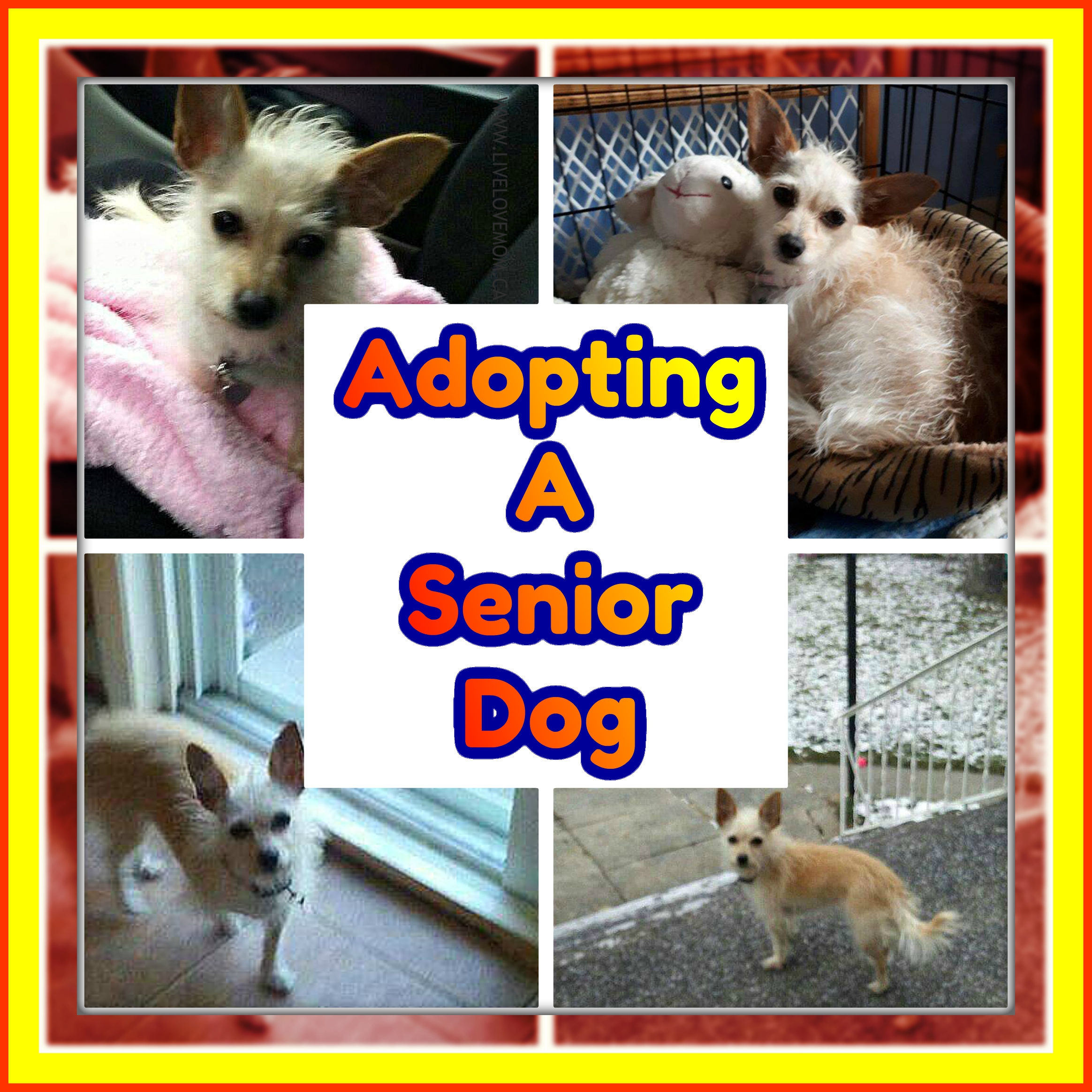 It's been almost 2 years since our fur-baby arrived in our family. Some have wondered how we happened upon such an adorable pooch. Here is her story.
I was looking to add to our family. I had grown up with dogs and cats my entire life, and at that point I had been a good three years with no pets other than betta or goldfish. I wanted an animal that I could hold, pet, and cuddle. I wanted my children to have the same experiences I did growing up with pets. However, my youngest daughter has asthma, so it had to be a pet who didn't produce a large amount of dander. 
This ruled out furry dogs or long-haired cats, and I didn't want anything that would live most of it's life in a cage such as a rabbit, hamster, rat, gerbil or mouse. We thought about a hedgehog but since we had no experience caring for one, decided against it. We decided against snakes and bugs, but I did consider a bearded dragon for a while. Buying and feeding it crickets each week didn't seem too appealing however. My kids had learned to love all living beings and that lives were precious, so I didn't want them freaking out at a bearded dragon chowing down on some unsuspecting crickets. 
I reached out to our local SPCA to foster a cat to see if that would be a right fit for our family. I had signed myself up to foster a cat three years prior, and I had still never gotten a single phone call or email back. So, I called and emailed them to schedule a visit to adopt a cat or a dog. Again, no answer from the phone, no calls back, and no emails. I was very disappointed because I know people say to adopt and not to shop, but this place was making this incredibly difficult. I had no choice but to turn elsewhere. 
I had decided that I would prefer a dog. I never cared for cleaning cat litter, and I knew no one else in the house was about to do it. I knew I would have to buy litter often to change the entire box and it's not something I wanted to do anytime soon. I would much rather pick up some poop once a day out on a walk outside. So, I started looking up dogs for sale. I wanted to adopt a dog that was already trained so we didn't end up with a damaged, chewed-up house. I was looking for an adult, but all I saw was mostly puppies and young adults. 
Then, I saw it. There was a post from a woman in a town twenty minutes away, who was giving away her senior dog. She said that her dog was a spaid and vaccinnated female, half maltese and half chihuahua. I knew that my husband preferred small dogs, so I reached out to the woman. She got back to me quickly, and to my surprise I saw that she also spoke english despite us living in french-speaking towns. She informed me that her dog, Maggie, was potty-trained and well-behaved and listened to commands. I wondered why she wouldn't keep her five-year-old dog, and that's when she told me Maggie's backstory.
Maggie was adopted from the SPCA as a puppy, she was spaid, vaccinnated and dewormed. She had never been sick and was a very healthy dog, and only went to the vet as needed for her shots. However, the woman lived in a small apartment on a busy street in a big city. Every person that walked by the house would send Maggie into a barking spree, as she was very protective and territorial. Having lived in a cage most of her puppy life, she was used to a small space being hers, but also knew she had to defend it. The woman had some cruel neighbors who would ding-dong-dash just to cause Maggie to bark and upset the landlord and the dog. People would knock on the windows and doors just to aggravate Maggie. The neighbors resented her, and Maggie became very stressed every day and very anxious. Every day when the woman went to work, the neighbors would tease and pester Maggie to get her to bark. They would only stop when the woman would be home with her husband. The woman also noticed that Maggie loved children but hated other animals, and that she would always tug at her leash so hard she couldn't breathe. Maggie wanted so badly to be able to run around and be herself like a normal dog, but she couldn't in that cramped apartment in that bustling city. After five years of living like this, the woman finally decided that she wanted to give Maggie a better life. The woman was also going to move out of her apartment, and very little places allow dogs, even small ones. 
I set up a date and time to meet the lady and Maggie. The first visit went great. The kids loved her, and she was very nice and polite to me and my children. She went to the backyard and she had a blast. My husband played fetch with her and she could run around as much as she wanted. We live in the suburbs where it's nice and quiet, and she can just be a dog and play. The only other pets we had were goldfish, so she got all of our attention that day. The whole family doted on her. 
The woman said she would be back the next day. She took Maggie with her so she could say goodbye and to gather Maggie's things so Maggie knew that she was leaving. The kids were so excited for Maggie to come back. When that day came, the woman gave me Maggie's toys, clothes, bowls, treats, food, pee pads, cage, blankets, collar, harnesses and leashes for her. I was impressed at how much stuff Maggie owned, and the woman said that Maggie was a real princess and was spoiled rotten. She took a video of Maggie running around outside and playing so she could remind herself that Maggie was in a better home now. She slowly left our home.
Maggie was confused for a few hours, afterall she had only known our family for one day and the person who took care of her for five years was suddenly gone. However, she warmed up to us quickly. She wasn't allowed on couches and beds previously, and she loved that my husband allowed her to get up on the couch with him. She loves to be wherever we are, and she follows me everywhere.
These past few years with her have taught me a lot. I've never owned a small dog before like my husband has, so the pee pad concept for adult dogs was new for me. However, it's easy to see that she is very happy here. She gets to relax and nap all day and gets plenty of treats. She goes on walks every day and gets pets, cuddles, and playtime. She loves that she has four humans all to herself she can get all the attention from. It's amazing how good it feels as well to open your home up to a senior animal. The kids love her and every Halloween she dresses up with them and accompanies them on trick-or-treating. 
Here's to many more years with our furry family member. We love you, Maggie!
Categories: Current Events, Life Advice, Issues