by: Rev Dr. Stéphanie McEndree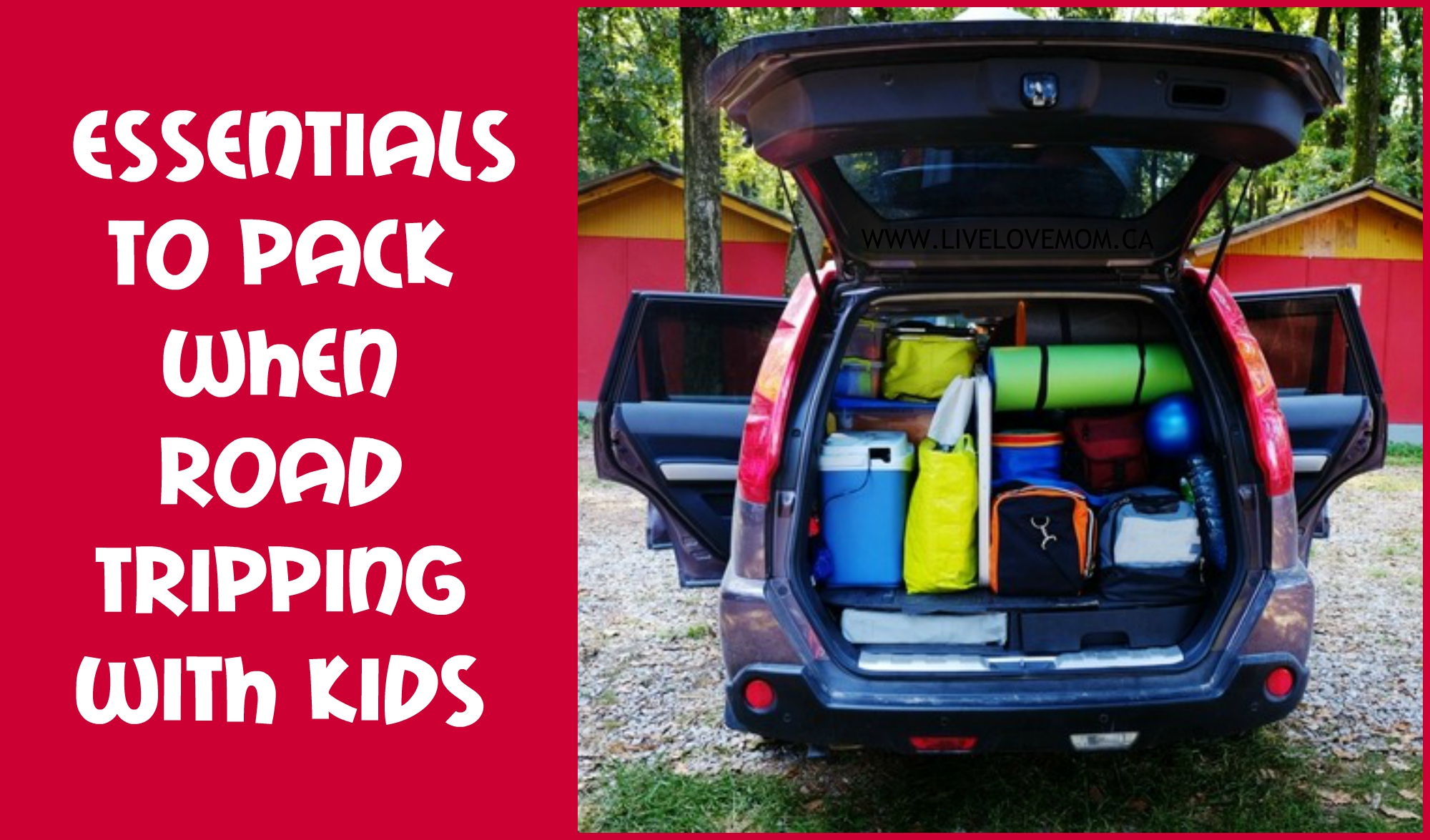 First time traveling with kids on a road trip? Having a list on hand can help ensure you don't forget to pack anything. Depending on where you're going and how far, you can add or remove items in the list. If you're not going to the beach or anywhere where you will swim, you won't need your bathing suits. 
Snacks are put as #1 for a reason. You don't want to have to stop every hour just because your kids are hungry. Keep snacks close by so you can give them to your kids when they're hungry.
Water is always needed and necessary. You and your kids both need to stay hydrated throughout the trip.
Juice boxes are always useful, especially since kids don't always enjoy water. Give them a serving of fruit while they quench their thirst after a salty snack.
Diapers and wipes if you have babies or toddlers who aren't potty-trained yet. However, wipes come in handy even if your kids are potty trained as they can clean hands or wipe up any spills.
Blankets because kids get cold fast. Pack a thin one if it's the middle of summer, and let them cuddle up to it if they sleep in the car. 
Toys are essential. Try to get some that don't make noise and aren't hard so the kids can't deafen you or whack their sibling with it. Stuffed animals are best.
iPad so the children can play on apps and games to keep them entertained. One per child is ideal if possible, or you can hand one to the child that's still awake while the others are napping.
Cash is always useful, even coins for when you find those candy vending machines. You can use the bills in the vending machines when needed, pay for a hotel room, and much more. 
Stroller is a great idea if you have kids who can't walk yet, or they can't walk far or for long. You can go for a stroll and enjoy the scenery while the kids nap or relax.
Changes of clothes in case the children spill anything on themselves, soil themselves, and also just in general. Road trips often end up in staying somewhere for at least a few days, so you want you and the kids to be able to change clothes daily.
Potty is a good idea if you are potty training your kids, or if your kids are potty trained. If there are no rest stops nearby and your kid has to go to the bathroom, you can pull over on the side of the road and have your child go in the potty. You can then empty the contents in the ditch and rinse it clean with water from a bottle or wipe it clean with a wet wipe.
Toilet Paper for above situations, your kids need to be able to wipe themselves. 
Tissues for those runny noses, tears or unexpected bloody noses. 
First Aid Kit in case anyone gets injured. Include lots of bandaids for scraped knees and elbows.
Shampoo is of course to keep your hair and your kids' hair nice and clean. 
Soap is to use for washing both yourself and your kids.
Lotion in case any members of the family have dry skin or just like to wear some and smell good.
Deoderant is something that no one must leave behind. You don't want to be stinking up the car on your road trip!
Toothbrush to keep your teeth and your kids' teeth clean. Make sure everyone has their own toothbrush.
Toothpaste can be brought along too. If your kids dislike the strong taste of mint in regular toothpaste, be sure to bring along a tube of kid's toothpaste as well.
Floss to keep the gums clean and stave away germs that cause bad breath. You don't want to be that person who's breath stinks up the car.
Mouthwash kills harmful bacteria in your mouth, freshens your breath and keeps your mouth clean. There are alcohol-free types for children and for those who can't handle the sting of the stronger ones.
Hairbrush or comb, depending on your hair type, is necessary to keep hair from getting matted. If possible, have each person bring their own. If you have any kids with long hair, bring some hair ties for them as well to keep the hair out of their faces.
Camera so you can take photos of your trip together as a family! This is especially a good idea if you are going to stop and see the sights along the way.
Medications if anyone is taking any. You should also pack over-the-counter medications such as pain medications to relieve headaches and pains. 
Lip Balm especially when you are going to an area that is dry, or a place you've never been before, or a windy spot. You will wish you had brought it along and your lips will thank you.
Sunscreen to stave off those sunburns the family can catch after spending time outdoors in the hot sun. Even in the winter, apply a thin layer to the face to keep yourself and your kids protected. The snow tends to reflect the UV rays and makes skin damage worse. 
Bathing suits if you plan on going to the beach, a lake, or even a swimming pool or water park. You don't want to have to go in your underwear because you forgot your swim trunks.
Towels do you can dry yourself after you've had a shower or went for a swim.
Bug repellant is great for when you're going in the woods, or outside in general outside the winter months. Trust me, you would rather not be scratching itchy red welts for your entire trip and neither would your kids.
Cards such as your credit cards or bank cards as a good backup method to pay for expenses such as gas, food and lodging.
Passports are only needed if you're crossing borders, but if you are, make sure the whole family has one.
Portable DVD Player is a godsend. You can have your kids all watching the same movie and it keeps them quiet for a few hours. You will appreciate it so you can concentrate on the road.
Coats for when it's autumn or winter, if not, bring raincoats in case it rains. You want to be prepared for any scenario to avoid your kids getting sick.
Hats to keep the sun off of your scalp and face, or winter hats to keep your head and ears warm.
Mittens or Gloves during the colder months to keep your hands warm while you are outside.
Scarves so the frigid air doesn't sneak into your coat and freeze your neck and chest.
Boots to keep your feet dry as you trudge through the snow, or to wear on rainy days.
Snow Pants for road trips in the winter so the kids can enjoy playing outside and making snowmen, or go tubing or skiing. 
Camping Gear if you're going camping so you have everything you need.
Bicycles so the kids can ride their bikes in the driveway or in parks you drive to so they can get some fresh air and exercise.
Got any other items you think should be on this list? Comment below!
Categories: Parenting Tips, Mom Tips, Family Time