by: Rev Dr. Stéphanie McEndree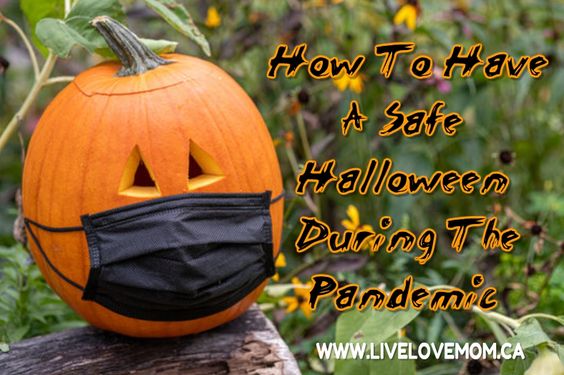 With some towns banning the distribution of candy to prevent the spread of the virus, it can be difficult for families to figure out how to celebrate halloween with their kids and still make it a magical time for everyone. Here are some ideas for fun for the whole family!
Carve Pumpkins. Get some pumpkins from the grocery store and carve them into silly faces or inspiring shapes. Hollow them out and put an LED powered fake candle inside for a spooky glow. For younger kids, you can also paint the pumpkins or draw on them with markers.
Free Printables. Lots of places offer free printables with pages of halloween-themed drawings your kids can color in, and sometimes even some arts and crafts that are spooky. You can also look up some ideas on Pinterest on how to make some ghosts, cats, and other things with construction paper, tissues, tape, markers and more!
Scavenger hunt. Buy some candy in bulk at your local dollar stores or grocery stores and hide them around the house! Have your kids run around and find the candy around your house or in your backyard, weather-permitting. It will be like a cross between Halloween and Easter, hunting for easter eggs. Be sure to write down a list of where you hid the candy so you don't end up discovering them a year later. 
Deliveries. In order to keep everyone safe on Halloween, some towns are doing free candy deliveries for families with children. Be sure to sign up ahead of time, and to answer the door wearing a face mask and a face shield if you have one. Your kids will still get to eat candy on Halloween and this will bring smiles to their little faces!
Haunted House. Make your own haunted house for your family. Dim the lights, hang some scary decorations and make a blind haunted house too. Put some cold spaghetti in some jello while blindfolding your kids and tell them it's guts! Put some cold sausages in a bowl and tell them it's intestines! Put some raw ground beef and tell them it's brains! Of course, afterwards turn on the lights and show them the bowls so they know it's just a scary trick. 
Movie Marathon. Break out the popcorn and watch a scary movie marathon cuddled up on the couch with your kiddos! Stay up late together since Halloween is on a Saturday this year. They can hide under blankets during the scary parts if the kiddos are too scared!
Costume Contest. Dress up in your best costume that you can find from previous years, and have your kids do the same. Whoever comes out with the best costume wins! You can even make one out of household objects if you want; tie a towel around your neck for a cape, use a pot and spoon as a shield and sword, make a tinfoil hat, wrap a blanket around you for a dress! Use your imagination!
White sheets. Have a friendly competition with each other and wrap each other in white sheets or big towels to make a mummy disguise. The best one wins! You can also see who makes the best ghost by adding googly eyes to the sheets and taping a black circular piece of construction paper to make it look more realistic.
Bathtime. Get a funky colored bath bomb and have your kids pretend it's something magical. With purple, have it be a witch's magic spell to get clean. With green, it can be a witch's stew. Red can be blood, and black can be the dark of the night. White can be on the moon! Be creative!
Have any more Halloween ideas for home? Comment below!
Categories: Events and Parties, Current Events