Author Unknown
Translated from french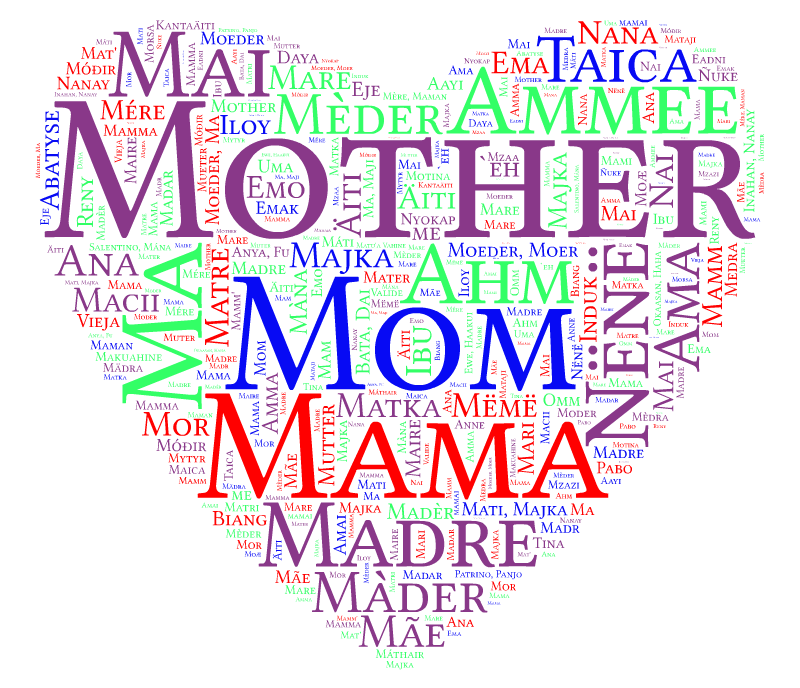 A dad comes home after an exhausting day at work. He just wants to watch his soccer game without having to endure the cries of the kids or take care of the housework. But that day, his wife couldn't take it anymore and left him. Her world breaks down when she leaves him alone with her children. Here are these words:
" My love,
two days ago we had a big fight. I came home tired from work. It was 8:00 pm and all I wanted to do was sit on the couch to watch the game.
When I saw you, you were exhausted and in a bad mood. The kids were bickering and the baby was crying while you tried to put him to bed.
I turned up the volume on the TV.
'Would you mind giving a hand and getting involved in your children's education?' You said to me upset by turning down the TV.
Exasperated, I replied: 'I spent my day at work so that you could spend yours at home playing dolls.'
The tone is raised. You cried because you were angry and tired. I told you cruel things. You shouted, saying you couldn't take it anymore. You left the house crying and left me alone with the children.
I had to feed them and put them to bed. The next day, you didn't come back and I had to ask my boss to have a day off to take care of the little ones.
I became aware of the whims and tears.
I realized what it was like to be everywhere at the same time, all day long, without having a free moment even to take a bath.
I realized what it was like to heat the milk, prepare a child and put the kitchen away, all at the same time.
I realized what it was like to be stuck all day without talking to someone over the age of 10.
I realized what it was like not to be sitting comfortably at the table, enjoying a quiet lunch on my break time, because you have to run after the kids.
I was so mentally and physically tired that the only thing I wanted was to sleep for 20 hours straight. But I had to wake up after 3 hours because the baby was crying.
I experienced two days and two nights in your own skin and I can tell you, I understand.
I understood your fatigue.
I understood that being a mom is a perpetual sacrifice.
I understood that it was more tiring than sitting in my chair for 10 hours or making financial decisions.
I understood your frustration at having abandoned your career and your financial independence so that you could raise our children.
I understood your doubts that our economic security no longer depends on you, but on your partner.
I understood the sacrifices you made by never going out with your friends, forgetting your exercises or not sleeping an entire night.
I understood how difficult it was to be trapped and to have to watch the children when you missed what was going on outside.
I also understood why you were susceptible when my mother criticized the way you raise our children, because no one knows better than a mother what is good for them.
I understood that becoming a mother means occupying one of the most important roles in our society. What no one recognizes, appreciates or remunerates.
I am writing this letter not only to tell you that I miss you, but also because I do not want to spend another day without telling you that:
"You are very brave, you do it perfectly and I admire you."
This very moving letter was shared more than 110,000 times on Facebook. To all the moms who have cared for or are still caring for us and who do so much for us, so much so that we take it for granted, this letter is for you. Thank you from the bottom of my heart.
Categories: Mom Life, Current Events, Parenting Tips