by: Melinda Humpherys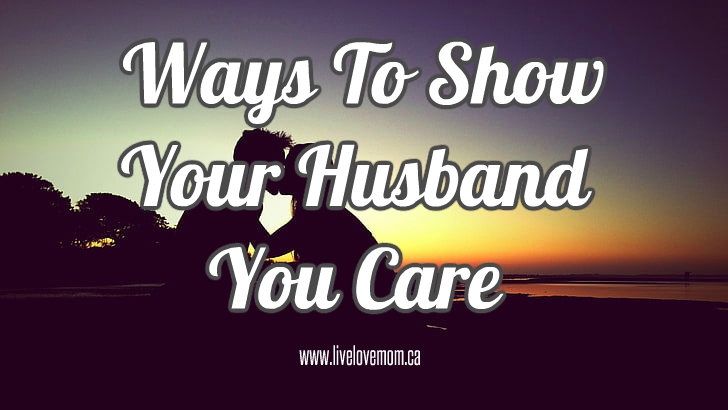 Lots of wives show they care every day. They might cook, clean, or simply tell their husband they love him. However, whether they are feeling particularly appreciative a certain day, some wives like to step it up and do something special for their husbands. Here are some ideas on ways to show your husband that you care. 
Give him a massage. Whether it's a foot rub or a back rub, a massage always feels good for anyone. Set a time where you can get alone time just the two of you. Turn off the lights, light some scented candles, and use some massage oil. Be sure to rub the oil between your hands to warm it up before you massage your husband. You can also put on some soothing music. Who knows, you might get to have some steamy love-making afterwards!
Write a love letter. Describe how you feel about your husband in a touching love letter. You can also write a poem or a song if you're better in a lyrical context. Bring up some happy memories such as when you first met, your first date, your engagement, your wedding day, your honeymoon or the birth of your children. You can list the reasons you love him, what you love about him and how he's shaped you. 
Surprise him. Whether it's tickets to his favorite game, doing the one chore he dreads or baking him a birthday cake, catch him off-guard with something he'll love. Put on that sundress he likes and let him show you off on a date you pay for of his choice. Watch his favorite sports with him. Play video games together. The possibilities are endless!
All in all, think about something he wants. If you aren't sure, think of something he would cherish or enjoy. 
Categories: Marriage Tips, Relationship Advice