by: Stephanie McEndree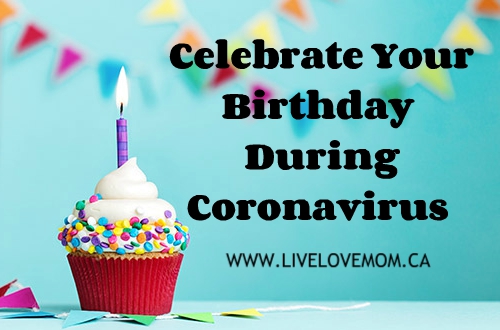 Wondering how you can celebrate your birthday during a lockdown complete with social distancing? Are these times with the coronavirus making you wonder how you can still have a nice birthday? Are you wanting to celebrate your birthday without putting your health or anyone else's health at risk? You've come to the right place! Here we explore different ways you can still have a great time while also keeping everyone healthy and safe. If you are someone planning a birthday for your loved one during the pandemic, here are some good ideas for you as well.
Have a video call conference. Call all your friends and family into one place, or one at a time. They are sure to sing you happy birthday, wish you happy birthday and want to celebrate. Reminisce over the old times and walk down memory lane. Talk about your favorite moments together.
Get some balloons. If you want, have some balloons you can blow up or get some already filled up. It will give your place some ambiance and help you get into the headspace that this is a celebration. Turn on your favorite music if you like.
Bake a cake. Get some ingredients together or even just a cake mix, and bake a birthday cake of your choice. Don't feel like baking? Get one at the grocery store that's already pre-made. Get your favorite flavor, and make it festive with sprinkles and candles. Blow them out and make a wish!
Spend time with your housemates. Whether you live with family or friends, now is the time to take advantage of their presence. Cuddle with your significant other, play with your kids, enjoy time with your friends. Play board games, watch tv, go for a walk. 
Go to a drive-through. Get some takeout or go to a drive-through so you can get some hot food. Eat your favorites! Some places even offer free dessert if it's your birthday. Just show them your ID! Be sure to wear gloves and a mask when you go out just to be safe.
Go to a drive-in movie. You can go to a drive-in movie if they are open where you live. Stay cozy in your vehicle and watch a good movie outside. You can also put camping chairs outside and bring some popcorn and soda and some blankets.
Have a picnic. Go in your front or backyard or even in the living room. Place a blanket on the ground and have a nice picnic. You can have some grapes, cheese and crackers with some deli meats or have some sandwiches, salad, whatever you like.
Look at the stars. Lay on a blanket or in a sleeping bag and watch the stars. In August, there are even shooting stars and if you live up north you can admire the northern lights. You can look up constellations first, then try to find them in the sky. There are even some apps that help you identify and locate them. 
Got any more ideas? Comment below!
Categories: Current Events, Family Time, Life Advice