by: Stephanie McEndree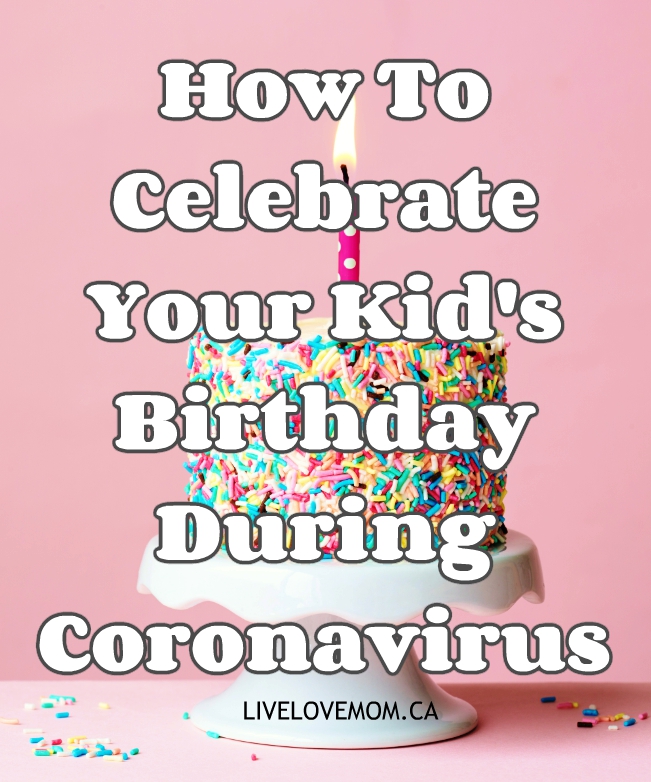 Having a birthday during the pandemic can really throw things off for planning. You might have had a birthday party already planned, but you had to cancle due to the virus. Or, your child may have one coming up and you want to make it special. Here are some ideas on how you can have a great birthday party for your child without breaking quarantine.
Your backyard. It's safe and weather-permitting, you can do lots of fun stuff outdoors with your child. If you have more than one, you can set up some games they can play together outdoors. If not, join in on the fun and play with them. You can have a picnic outside, hit a homemade pinata filled with candy you bought at the grocery store. You can open presents outside too, and play with whatever you already have for them outside; trampoline, swingset or sandbox.
Indoors. This is a great choice for all weather. You can spend time together in many different ways! You can make paper decorations, bake a cake and decorate it together, and much more! You can also play some fun games such as pin the tail on the donkey, twister, board games and more. You can also video-call friends and family so your child gets to talk to them and spend some time with them. You can have a family movie marathon with your child's favorite tv shows and movies and cook some popcorn. Read them their favorite story at bedtime, use a bath bomb at bath time. Any way you can think to make the day special, do it. Your child may remember this birthday as the most fun yet!
Not sure what to do or how to keep your child happy or busy on their special day? Here is a list of activities you can plan and do during your child's birthday.
Pinata
Pin the tail on the donkey
Bake a cake
Decorate a cake
Movie night
Board games
Picnic
Puzzles
Scavenger hunt
Treasure hunt
Talent show
Twister
Card games
Costume play
Pretend play
Story time
Painting
Drawing
Arts & Crafts
Making paper decorations
Got any more ideas for kids' birthday activities? Comment below!
Categories: Current Events, Parenting Tips, Mom Tips