by: Rev Dr. Stéphanie McEndree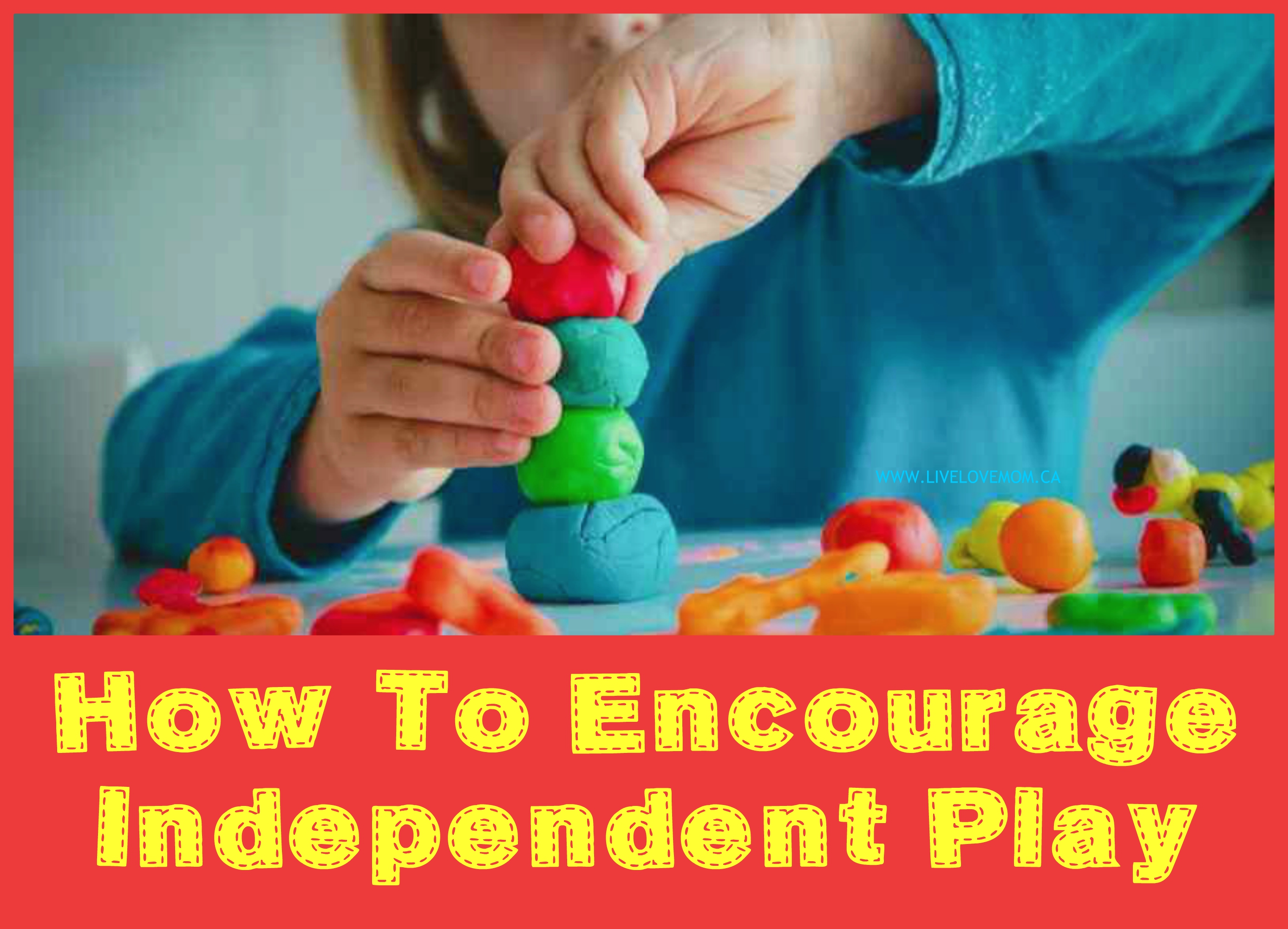 Depending on their age group, children can be extremely attached to their parents; sometimes, too much. There are years where they have great seperation anxiety, and that's okay. They want to be near you because they know that's where they will be safe and loved. Once they start outgrowing this phase however, it's time to start thinking about teaching and encouraging your child to engage in independent playtime.
Whether you work from home or just need a break, it's important to encourage your child engages in independent play. This allows them to focus on the task at hand and accomplish it with better results. There are many more benefits to independent play, including:

Self-reliance. Your child learns that they are able to trust themselves to do certain tasks that they need or want to do. They learn that they are capable of playing alone and spending time by themselves. 
Emotion regulation. Children get to take sensory breaks from the loud voices of people, the blinding bright lights in buildings or the bright sun in their eyes, many people touching them and handling them, and unfamiliar smells. They are able to self-soothe and keep calm, lowering their blood-pressure. 
Cooperation. Kids learn how to cooperate with themselves. They learn that they can control their body and it develops their hand-eye coordination. They also learn about cooperation through building towers with blocks, and how objects have to work together to maintain balance and support one another.
Better learners. Children are better able to notice things like cause and effect, patterns, shapes and colors when they are alone. Focus and concentration are key, and they are able to develop these things when they are able to have time to themselves.
Self-confidence. Kids can build their confidence as they get to be whoever they want while they play. They can run around pretending to be a super-hero and saving the world. They get to perfect their fine motor skills and gross motor skills and become more confident in their abilities.
Creativity. School-aged kids can use this time to develop their imaginations and express themselves. They can act out scenarios in pretend play, or with dolls or action figures. Kids often treat their dolls the same way they are treated, so it's also fun to watch your kids tuck in their toys the same way you do. 
Patience. When you are unavailable and it's time for independent play, children learn that they need to wait until playtime is over to have access to you. They also learn patience when stacking objects and trying not to make them topple over. 

Social independence. Children have the ability to learn to be socially independent, and having some independent playtime really helps to fine-tune these skills. They will be comfortable being in social situations where they would rather keep to themselves. They won't feel pressure to interact with others when they don't have to. They also develop a sense of belonging and importance which is crucial for asserting themselves and forming bonds with people around them.
Self-awareness. Babies aged six months and up start to learn how to coordinate their bodies, and at a certain age they discover that their hands belong to them, and that they to what is asked of them. With solo playtime, they are able to explore and experiment with how their bodies can move according to the brain commands they execute. 
Self-help. Kids are able to develop problem-solving skills and will be more self-sufficient and independent. They will learn that they can get up and get the toy they want, and not rely on a parent to hand everything to them. They will also learn to experiment with a toy they're not sure how to operate until they are able to work it the way they want to.
Freedom. Children get to be themselves! They get to call all the shots. They don't have to share or adhere to anyone else's wishes or requests. They can do what they want and play what they want, when they want, where they want. This helps the children to relax and reduces stress.
Decision-making. The most basic of decision-making skills are acquired through independent play. Kids don't have adults telling them what to do right now, so they have to pick their own game they'd like to play and which toy to use. They also get to weigh different options and choose which is best for them.
Self-motivation. For babies who can't crawl yet, having a toy roll out of reach will motivate them to start moving towards that toy. Your babies may learn to crawl or walk this way! It also helps them feel safe and secure so they feel like they have control over their own life.
Concentration. Free of distractions, this allows for the child to focus 100% on their playtime. With this level of concentration, they are able to do things better and even learn how to execute new movements. 
Self-discipline. They get to feel a sense of achievement and success, knowing they did this all by themselves with no help. They also get to learn how to be self-disciplined. 
With all of that in mind, how can you encourage independent play in your child? Here are some tips you might find interesting. Feel free to pick and choose which ones would work the best for your child and your familial situation.
Bring them to a new place. They will be taking in everything around them and are bound to take off and explore their surroundings. Babies, kids and children always want to experience the world around them.
Make sensory bins. You can offer sensory bins to your child that they will really enjoy. You can even choose those that work on fine motor skills such as making red tape, pompoms at the bottom of the bin and have the child fetch the pompoms with tweezers.
Give them a water table. If your child loves water, they will love a water table. They often come with wheels, toys and cups so the children can learn how to manipulate water all while having a blast. 
Offer them substitutes. If they can't get enough of your car keys, get them a plastic set they can play with, or a spare set you don't need anymore. Same with light switches, doorknobs, a phone that doesn't work, or anything else they seem to be fascinated with.
Start playing with them. This works with an especially clingy child who can understand what you are saying. You can start playing with them, then let them know that you are going to the bathroom. Wait until the child is well immersed into their activity so they are less likely to follow you.
Get craft supplies. Offer your kids pipe-cleaners, construction paper, scissors, glue, tape, pompoms, glitter, markers, tissues, string, anything you think they can make fun crafts with. You can even give them specific supplies for a specific project and play a video showing them on how to make that craft.
What are you waiting for? It's playtime!
Categories: Parenting Tips, Mom Tips, Mom Life