by: Melinda Humpherys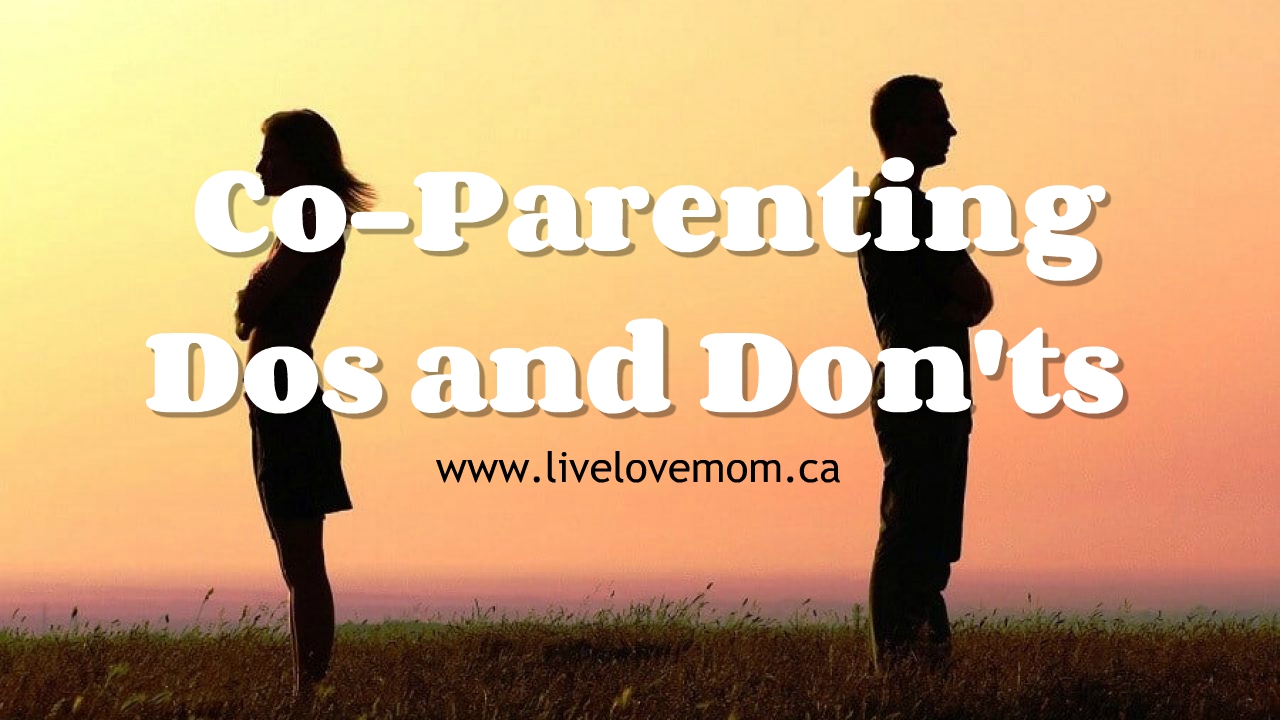 You might be a single mom like me, and not be with your child's father anymore. It can be a challenge to co-parent with someone that you aren't with, especially when they hold a grudge. If you need to go to mediation, I would definitely recommend it. However, if you think you can come to an agreement, here are some co-parenting dos and don'ts to serve as a guideline.


DOS
Work as a team. Come up with a co-parenting plan. Talk about how you want to raise your child, the values, morals, discipline and religion are just a few of those things. Some won't always agree, but it's good to set down a baseline when you can.
Communicate. If you're on bad terms, just communicate about the kids. Make sure doctor's appointments, homework assignments, and results are always told to each other. You need to be up to date on your child's life to best be able to give them a good life.
Allow the other parent to see their child. You both made that child together, and barring some worries about the child's safety, you should always permit your child to see both parents.
Make a childcare plan. If you'd rather watch your child during the dad's days when he works than a babysitter, say so. Be sure to be comfortable vice-versa if you want to ask for such an arrangement.
See each other as little as possible. Exchange the kids by their schools; drop them off at school or daycare, and have the other parent pick them up on their days. This avoids confrontations in case one or both of you are not happy with the other, and your kid won't beg to stay with the other parent.
Keep a record of all exchanges. Write down the custody schedule and keep a record of it. If the other parent starts bad-mouthing you on the phone or by text, make a record of that as well. You can use it if you choose to go for full custody.
Keep up with the ex in-laws, especially if your ex has no relationship with them. This way your child can keep seeing his or her grandparents, aunts, uncles and cousins. Family is very important.
DON'TS
Call each other names. No matter what went on in the past, you need to be polite for your child's sake. Even if they can't do it, keep your cool. If they are upsetting you, feel free to walk away or hang up the phone, or stop texting. Remember, your mental health comes first.
Put up with any crap. If they become abusive towards you or overall unpleasant, feel free to put a stop to it. It's not good for you or your child.
Get jealous. Your ex will date again, and your child will eventually refer to that person as their step-mom. Don't get jealous, and don't be mean to this other person. Be polite, and realize that you can never be replaced. See it as an extra person to love your child.
See each other outside of kid-related things. You don't want to confuse your relationship or re-create romantic moments that you might end up back together. This will destablize yours and your child's life. You are exes for a reason. Keep it that way.
Do all the work. You need to keep your ex responsible for their part of the parenting. They need to take care of your child when it's their time. You shouldn't have to provide food, diapers, clothes, etc. for their time unless specified in a custodial plan. If your child is going without, file for full custody immediately. If you're going to do all the work, you might as well have full custody.
See his friends. If they were his friends first, let them go. You don't need to be involved in your ex's life anymore. Stick with your own friends. You don't need to be adding more tension.
Stalk him. Don't bother checking up on him on social media or ask everyone what he's doing. Your child will notice, and it might give them false hope that you will get back together. He isn't your concern anymore. Focus on your own life and your child's life.
Looking for a group of like-minded moms where you can discuss and discover without judgement? Join us here: https://www.facebook.com/groups/504139310251519/
Follow us on instagram: http://www.instagram.com/livelovemomofficial
Like us on facebook: http://www.facebook.com/livelovemom
Follow us on pinterest for more! https://www.pinterest.ca/livelovemomofficial/

Categories: Mom Tips, Parenting Tips, Mom Life