by: Stephanie McEndree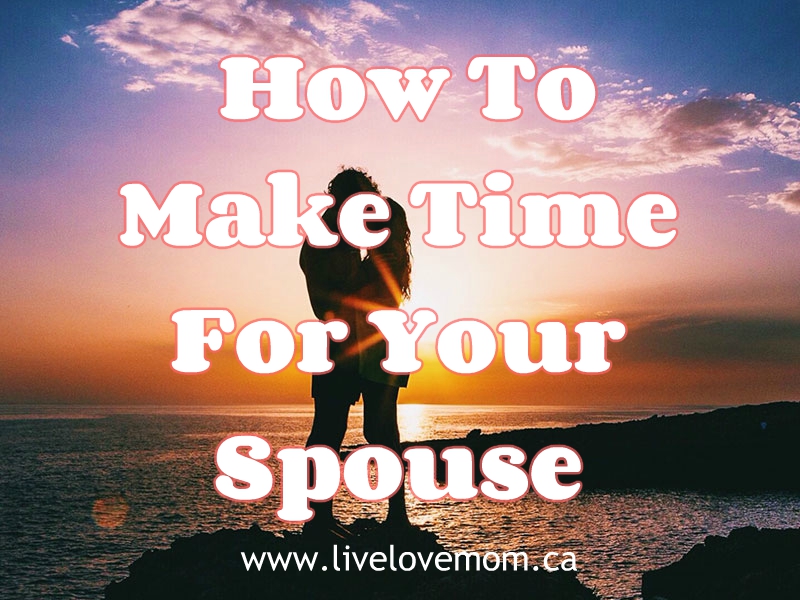 Parenting is not for the weak. With mealtimes, cooking, cleaning, working, hygeine, activities and bedtime, it can be almost impossible to find time just for you and your spouse. Kids demand all of your attention, and parenting is wonderful. However, most of the time you were a couple before you were parents, and it's important to find time to maintain your relationship and your marriage. 
Spend time together. When the kids are in bed, whether it's naptime or bedtime, be sure to lay in bed and talk for a bit and cuddle. You will probably be exhausted after bedtime, so it's a good way to connect before drifting off to sleep. During naptime, you can cuddle on the couch and take advantage by watching an episode of your favorite TV show, a movie, or even play a game together. 
Splurge on a sitter. Whether it's a sitter, your parents, or even one of your older kids, have your kids watched so you can go out on a date night together once a month. If this isn't possible, there are some places that have childcare centers included, such as gyms, spas or restaurants with play areas.
Take a trip together. Whether it's a staycation or a getaway, having some time to unwind to yourselves and reconnect can be a real treat. Take some time to get away just the two of you.
Communicate. With the frustrations of parenting, tantrums and messes, things can get tense. It's very important to communicate effectively so you can get your needs met. Remember, you are a team and it's important to act like it. Together, you can accomplish anything. Brainstorm ideas on things to do together and when.
Listen. When your spouse talks to you, you need to pay attention. It's essential to any relationship, but it's especially important during parenthood. It's important to be on the same page now more than ever. You're parenting little humans together. Your spouse also might have ideas on how they'd like to spend time with you.
Looking for a group of like-minded moms where you can discuss and discover without judgement? Join us here: https://www.facebook.com/groups/504139310251519/
Follow us on instagram: http://www.instagram.com/livelovemomofficial
Like us on facebook: http://www.facebook.com/livelovemom
Follow us on pinterest for more! https://www.pinterest.ca/livelovemomofficial/
Categories: Life Advice, Marriage Tips, Relationship Advice