by: Stephanie McEndree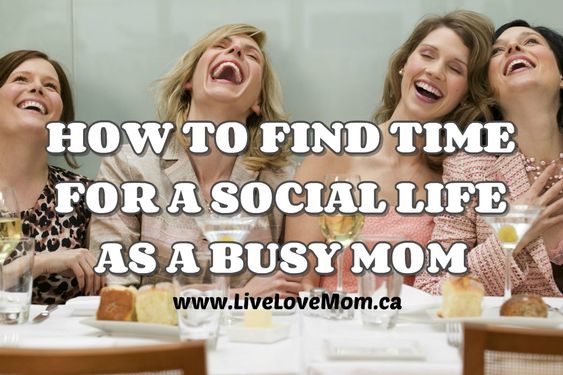 Being a mother keeps everyone extremely busy. Between working and parenting, it seems impossible to find time to catch up with friends or family. So, how does anyone find time to maintain friendships? Here are some tips below.
Gather information. Make sure to note everyone's schedule such as work, extra cirriculars and more. This will help you find out when is best to spend time together when you aren't busy, whether it's just you and one friend or a group of friends.
Make it a habit. Especially with your mom friends, it's good to see each other regularly. Set up a playdate, even just getting together at a local park and sitting on the park bench chatting while the children play. It's also a great option because you're not limited to when you can get time apart from the kids, and you can do it once in a while on weekends when no one works. 
Set aside time. Even if it's just a 5 minute phone call at the end of the day, make sure to carve out those precious minutes out of your day to connect with your best buddies. It will improve your mood and uplift your spirits, guarenteed.
Plan ahead. Choose about one day a month to have your partner watch the children, or to have a babysitter. Get together with your friends and go out together. Even if it's just going to a friend's place to watch a movie together, it'll get you that social time you've been craving.
Scout local events. There are local events you can attend together with your families. It's especially easy if you live in the same town or at least nearby. There are yearly carnivals, festivals and grand openings you can all attend.
Take a class together. If your kids are signed up for the same sport, for example, you can all chat during the games while cheering your kids on! If you drop off your kids for practice, you and your mom friends can get some coffee nearby while you wait until practice is over. You can also join parent-child activities such as cupcake-making and ceramic mug painting.
It's important you keep open-minded and keepa spot in your schedule open. With some flexibility, anything can be accomplished.
Looking for a group of like-minded moms where you can discuss and discover without judgement? Join us here: https://www.facebook.com/groups/504139310251519/
Follow us on instagram: http://www.instagram.com/livelovemomofficial
Like us on facebook: http://www.facebook.com/livelovemom
Follow us on pinterest for more! https://www.pinterest.ca/livelovemomofficial/
Categories: Mom Tips, Mom Life, Life Advice