by: Stephanie McEndree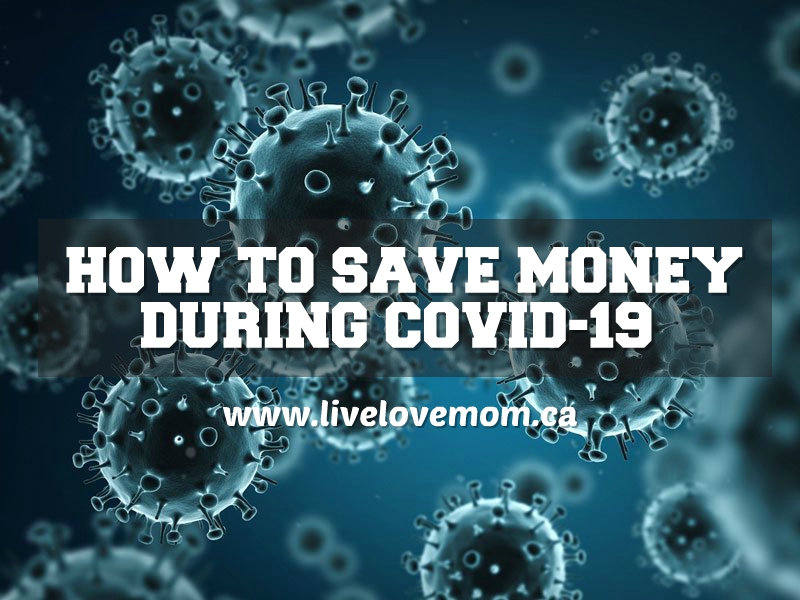 With businesses shutting down, many people are getting laid off, losing their jobs and put on unemployment or welfare, money has become tight. It has thousands of families re-visiting their budgets and wondering how they will make ends meet. Rainy-day funds won't last forever, and savings accounts will be drained, it's all a matter of time. So how can you cut down on your expenses to last as long as possible during this outbreak? Here are ways you can save hundreds of dollars by changing your lifestyle and cutting back.
Compare prices. Go to the dollar store and compare prices with your grocery store, and it's very likely lots of the items at the dollar store come cheaper. Buy every low-priced item you need at the dollar store. Whatever you can't get, go get at the grocery store.
Discount and surplus stores. There are even discount and surplus stores for groceries! Shop there when you can't get your groceries at the dollar store to get the most bang out of your buck. If you also need some clothes, be sure to go to a discount store and second-hand stores.
Use your reserves. Got canned goods and your freezer is full? Time to dig in. Frozen goods and even canned goods all expire eventually, and it's time to get through those foods. You won't need to go to the grocery store for a while, which will also prevent you from catching an illness.
Get it cheap. Focus on buying foods that are cheaper for now, such as pastas, ramen and chili. This too shall pass, but for a few weeks it can't hurt to go back to the basics. Also, get no-name brands or off-brand items. They may taste different than what you're used to, but the lowered cost at the cash register is sure to put a smile on your face.
Get multiple use objects. To cut down on costs, get 2-in-1 items. For example, get a bottle that is both shampoo and soap. This will avoid you from getting two different containers, hiking up the cost. It's also time for your kids to graduate to adult shampoo and body wash. It's less expensive and more efficient for cleaning. This goes for clothes too. Get reversible coats if you need a new one, a shawl you can use as a scarf, a hair brush with a comb, etc. 
Hang your laundry. Stop using your dryer and hang your clothes to air-dry them either around the house, outside on a clothes line, or both. This saves a valuable amount of energy and can cut your electric bill.
Have shorter showers. If you can go every other day, do that too. Some people in extremely tight monetarial situations lather up their bodies and hair with soap and shampoo, then turn on the shower to rinse off, and they're done. Use lukewarm water if you can, especially with the weather getting warmer. For baths, fill it up just enough to cover your legs, or your kid's legs. Bathe your kids together if they are young enough so you can save on water. 
Turn down the heat. With the weather getting warmer, you don't need your heater set up so high. Even lowering it by a couple of degrees will save you some money you can put elsewhere. If you get too cold, bundle up in your favorite sweater, thermals, or cuddle up under some blankets. 
Brick it. Put a brick in the water tank in your toilet. This reduces the amount of water that your tank pulls in, reducing your overall water bill. When money is tight, every penny counts.
Lay off staff. If you have services at home such as a nanny, cleaning lady, cook or babysitter, it's time to let them go. You can clean your own home and watch your own children. Note: if you have a nurse or home health care aide, it's recommended you keep them on unless you have a trained family member who can care for you. Speak to your doctor about any changes.
Re-think your packages. Call your phone, cable and internet companies and get rid of any extras you have that you don't need. You don't need your house phone if you have your cell phones, and if you have internet on your cell phones you don't need internet at home. You can always do this as a last resort, but if it's between these bills and homelessness then it's best to cut it out until things return to normal.
Reuse. Whenever possible, reuse items. Don't throw away some scrap paper or cardboard, keep it so the kids can cut it, paste it, paint it or color on it. Keep them busy and make this a cool indoor vacation time for them at the same time, without costing you supplies. It also cuts down on the electric bill as they're crafting and not watching TV.
Shut off the lights. When you're not in a room, close the lights. During the day, open your blinds and curtains and let the natural light in. Unless you have rooms with no windows, there is no need for lights during the day. Only turn on the lights at night and if you really need it. If you have more than one light in a room, use only one. 
Eat fresh first. It's important you eat all of the fresh food in your fridge before it goes bad, so it doesn't go to waste. Eat all of your fresh food before you open any non-perishable goods, even if you have to have salad for several days in a row.
Wear it twice. You don't have to change your pants or sweatshirt every day if they're clean. Wear them again so you can save on laundry and water costs and energy.
Shave it off. To remove costs of shampoo altogether, as well as beard oils, just shave your hair off. This works great for men who aren't particularly attached to their hair or beards. Use battery-powered clippers if you already have them as they don't cost you anything in the electric bill. For just a bit of stubble, use some razors.
Have any more ideas? Comment below!
Want to join a group of like-minded moms? Join us! http://www.facebook.com/groups/504139310251519/
Follow us on instagram for updates and offers. http://www.instagram.com/livelovemomofficial
Like us on facebook for premieres and vlog videos. http://www.facebook.com/livelovemom
Categories: Current Events, Life Advice, Issues