by: Stephanie Noircent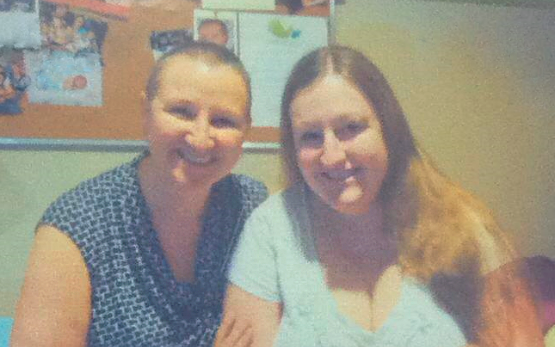 Never in a million years, did I ever think that I would be in this position.
How can you ever prepare yourself for this? How could you ever see these things coming? How can you ever even fathom how to accept it?
Just a few short weeks ago, I got the devastating news: my mother has cancer. A lot of questions sprung up after those words were spoken. What type? What stage? What's the plan? So far, there are very little answers, but what we do know is that she has Squamous Cell Carcinoma.
This is a cancer that I have never heard of before. My mom found out she had cancer from a biopsy done on a mass in her tongue. Reading up on SCC, Mayo Clinic states that SCC is a type of skin cancer. Interestingly enough, my grandmother was diagnosed with skin cancer before christmas of last year, and my great-grandfather had lung cancer. Of course, this raises a scary question…is it genetic? Could I have a higher chance of getting cancer? Or worse….could my children have a high chance of having it?
When thoughts start to spiral this way, it's important to try to block the flow of these thoughts. I tell myself, we don't know much yet, there is no point in stressing about this. Surely, answers will arise in the future. Right now, all that I know is that my mother has cancer, and I need to be there for her. I want to be there for her.
You see, my mom is a survivor. No one has necessarily led an easy life, but I like to think of my mom as a phoenix who rose out of the ashes. She is an amazing, selfless person. She single-handedly reconnected two branches of our family tree by doing tireless research to find them, and by reaching out and finding them. Now, we have plenty of cousing that we know about, and love! She even went so far as to dig through old photos and clean them up with photoshop, to give her first cousin a photo of her when she was a baby, which is what my cousin has always wanted. There were many happy tears shed!
This of course, goes without mentioning the fact that she survived my terrible teenage years and morally supported me throughout my teens and adulthood. Even now, she continues to be a ray of sunshine in my life. She would do anything for the people she loves. She has truly evolved, become very open-minded and accepting when others of her generation would balk.
So many horrible people in the world…and my mother is the one that ends up with cancer.
It's so unfair.
Treatment against this cancer is planned, and all I can do right now is cross my fingers. I do worry. I mean, how can you not worry when you find out that your mom has cancer?
She is strong, kind, and determined. She has a family that loves her, and friends who adore her. If this had to happen to my mom, at least she has an amazing support system to get her through it.
She's spent so many decades taking care of other people. Now it's time that we take care of her.
I love you, mom. ❤
Want to join a group of like-minded moms? Join us! http://www.facebook.com/groups/504139310251519/
Follow us on instagram for updates and offers. http://www.instagram.com/livelovemomofficial
Like us on facebook for premieres and vlog videos. http://www.facebook.com/livelovemom
Categories: Life Advice, Mom Life, Issues