by: Stephanie McEndree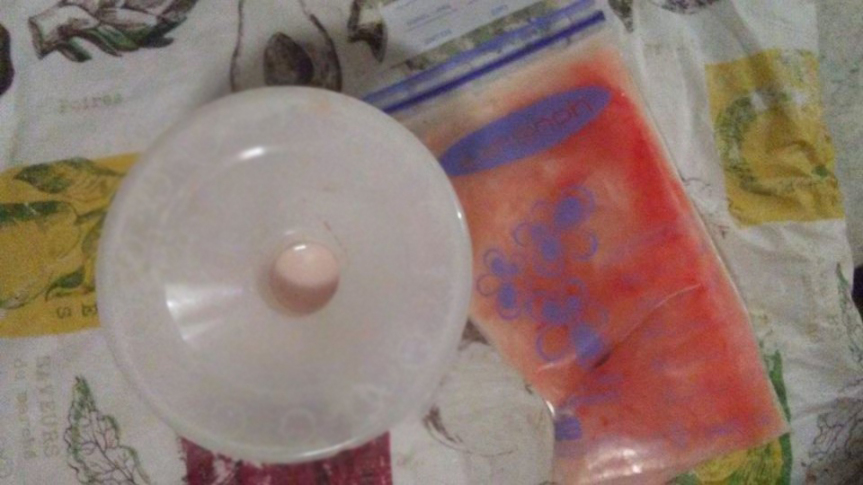 It's not fun. It's red, bloody, and gross. It makes you feel like you have a horrible case of the flu. It often also involves clogs. Ladies; I am here to talk about surviving mastitis.
Symptoms:
Breast tenderness or warmth to touch.
Generally not feeling well
Swelling of the breasts.
Pain or a burning sensation continuously or during breastfeeding.
Redness of the skin, often in a pattern wedge.
Fever of 101 F (38.3 C) or more.
A painful, hard mass
Pus oozing from the affected area or nipple
Milk clots or clogged milk ducts
I personally am on my last round of antibiotics for the worst case of mastitis that I have ever had. I was fortunate enough to never have it with my first child. With my second, I narrowly missed mastitis when my baby was a few days old, by pumping and expressing around the clock and massaging as well. This time however, I woke up with it.
At 5 am I was shivering, and I had a painful lump in my breast. Turns out I had a fever of 103. I tried the usual tips for clogs: massaging, pumping, expressing. Nothing worked, so I tried a hot shower and pressing hard with rolled up towels, and there I saw it. Proof that I had an infection. I looked it up online, and everything pointed to mastitis. The redness was begining, and I knew I had to get seen fast. So I went to the hospital and got it looked at.
The doctor I saw wasn't the smartest. As told by subsequent doctors, he should have given me IV antibiotics. Instead, I was poked and prodded twice in each arm until they finally got a blood sample and an IV of sterile saltwater in. I was hydrated, and then told that my white blood cell count was at over 19,000 and that my fever was confirmed, with elevated blood pressure. I was prescribed oral antibiotics and told to come in the next day.
When I returned, my infection was worse. The redness had spread from the top to the bottom of my breast. I showed this to the doctor, who immediately administered IV antibiotics, and was incredulous that this hadn't been done yesterday. I was prescribed stronger antibiotics and sent up for an emergency ultrasound. An abscess was confirmed. Keep in mind that I went to the hospital the same day that my symptoms arose, so imagine if I had waited any longer!
A surgeon came in and prodded a needle into my abscess five different times. All she could get out was air, but since she punctured the abscess, it became smaller since it started spreading. I was told to come back to take a look at it in two days, to see if I would need emergency surgery to get the abscess removed.
Two days later, I see another doctor. She sees that the swelling and redness has gone down and my fever is gone. She says the abscess seems smaller, so it must be draining on its own. She sends me home with a prescription of the antibiotics for 10 more days.
As I went home I had to pump more often than usual, and hot showers helped. I found out after pumping after a hot shower, there were two clogs that came out that I didn't even know were there. I mention this because after a hot shower, expressing and pumping was made easier and more helpful, so I highly recommend it. Blood came out into my milk as well, so that was a surprise. Turns out it's also due in part to the mastitis.
So there you have it; my mastitis survival story. The lesson I want you to take from this, is that the moment you believe you have mastitis, to get medical attention immediately. Mastitis is fatal in countries in Africa when left untreated. It is a serious condition that can get very ugly very fast. Had I not gone in when I did, I would have most likely needed surgery. Word to the wise: listen to your body, call your doctor if you're unsure, and when all else fails, seek medical attention.
Prevention tips:
Wear a bra that isn't too tight.
Don't sleep on your belly as this can compress your milk ducts and cause clogs which can lead to mastitis.
Nurse and/or pump often
Don't go too long between nursing/expressing
Wear loose clothing, never too tight around the chest
Eat well to help your body stay healthy
Get plenty of rest to keep your immune system boosted
Want to join a group of like-minded moms? Join us! http://www.facebook.com/groups/504139310251519/
Follow us on instagram for updates and offers. http://www.instagram.com/livelovemomofficial
Like us on facebook for premieres and vlog videos. http://www.facebook.com/livelovemom
Categories: Mom Tips, Parenting Tips, Issues