by: Stephanie McEndree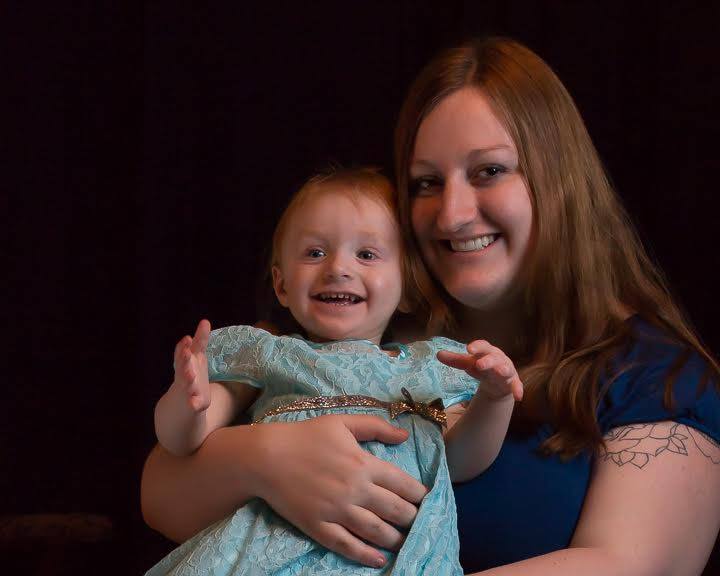 For parents who have shared custody of their children:
You may sometimes find your child asking about the other parent. Where is daddy? Where is mommy? I want mommy here too, I want daddy here. This can be especially difficult when you have more than one child, and they are both very young, therefore they don't understand why their parents aren't always together.
Here are some helpful tips to help your young children through this trying time.
1. Phone calls. Let your child call their parent, once a day on the days that the children are not with the other parent. Whenever your child asks about their other parent, offer to have them call the other parent. This way, they can keep in touch and fulfil their need to stay in the loop with what's going on with the other parent.
2. Skype. Do you and your ex both have internet? I recommend skype calls. Your children will get to see their parent, and this will make them very happy. The other parent will then be able to show the child any changes in the home to prepare them before they arrive, and share what they are doing. Children are very curious and often wonder where the other parent is and what they're doing. This will satisfy that curiosity while also maintaining the bond with the other parent. They will also appreciate very much that you let them keep in touch with the other parent.
3. Photos. Is your ex unavailable? Is he at work or at school? Go through pictures of your ex with your child, especially photos of your ex with your child. You can explain what your child and your ex were doing in that photo. If possible, you can show your children photos related to what you believe your ex is doing at that present time. Is he working? Show your child photos of your ex working. Is he sleeping? Show your ex photos of him sleeping, etc.
4. Videos. You can show your child pre-recorded videos of your ex. You may have home videos lying around from when you went somewhere as a family, or maybe he sent you a video of him and your child singing, dancing, or out somewhere special. Play these videos for your child. If you do not have any, ask your ex to record a video message to your child. What is really popular is a good night video, maybe with a lullaby or reading a passage from a children's book.
5. An item from your ex's place. This can be a special toy, a stuffed animal, or a blanket, even a book. An item from the other parents' home can make the child feel closer to their parent, despite the distance. It can also feel good for the child to have something close, that he or she can hold and hug when they miss the other parent.
6. Keep them busy. While the child asking for the other parent is inevitable, what you can do is provide pleasant distractions. Keep the child busy with toys, games, and going different places. Visit the library and pick out books and movies, go to the zoo, go to the park, the aquarium, local fairs and parades. Make activities fun and new for your child. Enrich them with education and play, and they will be too enthralled to focus on their negative feelings.
7. Keep a steady routine. Ideally, this routine is similar to your ex's routine with your children. It is important to communicate to the other parent if the child needs a bath, if they need medication, if they have napped or not, if they are due for a snack or a diaper change, etc. This way, the child's basic needs are met without delay, and you are informed of how the day went at the other parent's place. The child will feel less other-parent homesick when the routine is the same from one place to another.
8. Let them see your ex in-laws. Whether you go visit them yourself or your ex goes with your children alone, if they are good for your children, let it happen. The children love family and friends, and will like spending time with people who love them.
9. Let them see their friends often. Whether at the park, daycare, playdates, mommy groups or school, your children can always benefit from socializing.
10. Let your child see the other parent's pets, if they have any. Your child can offer to walk the dog with you, so you can all go to a dog park and play with the dog. If your ex has other types of pets, you can play videos and photos of their pet so they can keep in touch with them.
The point is to keep the child feeling as safe, happy and fulfilled as possible. Do not get angry or upset at your children for missing the other parent. It is nothing against you. You and your ex were a couple before you became seperated, and your child may miss you being a family under one roof, which is normal. When seperating when the children are young, it is important to maintain seperation with the other parent so the child doesn't get confused. Once the children see from a young age that their parents are no longer together, they will come to accept it and no longer expect or hope for both parents to be together all the time.
Want to join a group of like-minded moms? Join us! http://www.facebook.com/groups/504139310251519/
Follow us on instagram for updates and offers. http://www.instagram.com/livelovemomofficial
Like us on facebook for premieres and vlog videos. http://www.facebook.com/livelovemom
Categories: Family Time, Mom Tips, Parenting Tips