by: Melinda Humpherys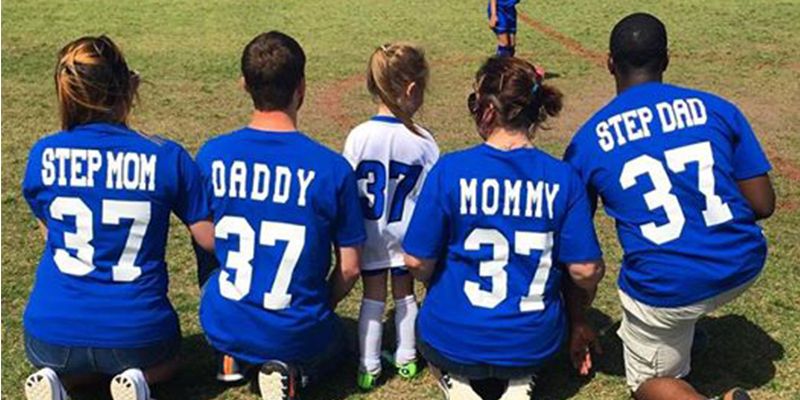 To my child's father:
I wish you would look past my flaws and stop bringing them up. Ever since the day our son was born, it stopped being about you and me. It became all about our little boy, and we no longer mattered.
Yes, you and I didn't last and we broke up. But we still made a child together. We need to work together to parent that little boy, because that is what's best for him. Our son deserves both of his parents.
I want you to know I never wanted this for us. I never imagined our son would have two homes, two toothbrushes, two bedrooms, two birthdays, two sets of clothes and toys. I thought you and I would be together forever. I don't know how our breakup will affect him, but I hope it will have no impact since we broke up before he was born. At the same time, it's important that we come up with a parenting plan together. 
Our son is a smart, lively little boy. He loves to play and he loves to laugh and he eats a lot. He is getting so big. These years are the most precious for any child and we need to treat them as such. No matter what happened in the past, we need to stand together now. We need to be on the same team for our son. I know you love him as much as I do, so we need to do this for him.
To my ex, I know you don't like me. I know you harbor some hard feelings about us breaking up. I know you don't feel comfortable about my husband being around our son. But remember, you have a wife too and she is around our son all the time. I wish you would give me the same respect as I give your wife. Our son has four adults that love him so much. The more love, the better in my opinion. He has a dad, a step-dad, a mom and a step-mom. He is one lucky kid to have so many people he can fall back on and can take care of him.
I know you feel your position as father threatened because our son has a step-dad. I want to let you know that you will always be our son's father, just like I will always be his mother. Nothing can ever change that. In the end, our son needs everyone to get along to be happy. It's better we split up then stay in a relationship that we were both unhappy in. I don't want that for him, to learn to stay in an unhappy relationship. i know you don't want that either.
So let's come together and give our son the best childhood he can have. Let's spoil our little boy and shower him with love and affection. Let's offer him stability and comfort so he can feel secure in this big world. Let's have him feel safe and loved no matter what. Let's come together, for our son.
Want to join a group of like-minded moms? Join us! http://www.facebook.com/groups/504139310251519/
Follow us on instagram for updates and offers. http://www.instagram.com/livelovemomofficial
Like us on facebook for premieres and vlog videos. http://www.facebook.com/livelovemom
Categories: Parenting Tips, Issues, Life Advice