by: Rev Dr. Stéphanie McEndree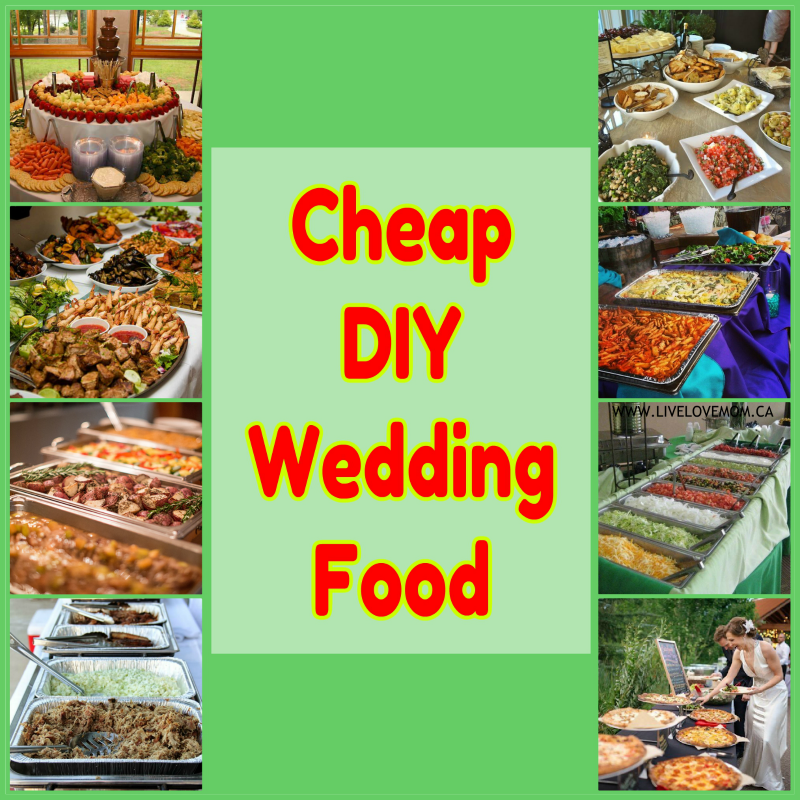 Are you good cooks, or at least good at following recipes? Are you having a last-minute wedding and you don't have time to book a caterer? Is your budget not allowing you to hire a cook? No worries! Here are lists of foods you can make at home and either serve buffet-style, or serve on plates for your guests.
Bite-sized. Are you having your reception between meal times? This is a great time to serve tasty snacks and hors d'oeuvres. Cut up and lay out cheese cubes, celery stalks, baby carrots, biscuits, dinner rolls, grapes, rolled meats, chips with dip, crackers, fresh fruit, meatballs, sandwich trays, and more.
Tacos. The great thing with tacos, burritos and fajitas is that you can customize them yourself; so why not let the guests do the rest? Lay out the pita bread, the meats, the veggies, guacamole, sour cream, salsa, and everything else your guests could possibly want in their tacos. Be sure to include utensils.
Bars. Lay out delicious ingredients for "bars", such as taco bars, omelette bars, potato bars, salad bars, and more! The cheapest options are potato bars or potato salad bars, since they are easily the cheapest food to come by.
Chips and dip. Tried and true, chips and dip are the musts for any party. More of a formal affair? Get fancy chips, veggie chips, and more. Make your own fancy dips for them; homemade salsa, your own guacamole, ground beef sauces, cheese fondue, and more.
Bread. Have bite-sized baguette bread slices topped with the homemade salsa of your choice. Be sure to offer many different options to appeal to everybody. Add pate, slices of deli meats, chopped up veggies and tasty sauces.
Quick fixes. Roll up some meats, serve up some slices of veggies such as cucumbers, olives, pickles, carrots, celery, cauliflower, broccoli, and more. Offer up bite-sized sandwiches, tater tots, baked potatoes, baby potatoes, mushrooms, chicken wings, and more finger foods.
Crockpot. Use your slow-cooker for delicious wedding meals. Look up tasty wedding recipes for casual lunch or a gourmet meal. This way, you can run the cooker all day during the ceremony and wedding, only to have a hot meal ready by supper time! Make mouth-watering classics such as a roast with potatoes and carrots, a cheesy casserole, stuffed peppers, turkey and veggies, and more! You can even make crockpot meals for just $5. Serve on paper plates, plastic plates, or fine china; whatever floats your boat!
BBQ. Are you skilled on the grill? Whether you want a casual barbecue or a fancy home-grilled feast, a BBQ is the way to go. Go all out; smoked meats, grilled chicken, brochettes, or just some casual wieners and patties. Serve with traditional sides, which are also cheap to buy; corn, carrots, rice, potatoes and salad. If you're more casual, serve them up on paper plates.
Freezer meals. You can prepare food weeks or even months ahead of time and freeze them. You can just thaw them the day before or the day of the wedding for minimal effort for wonderful meals. Just mark on your Ziploc bags or Tupperware the name of the recipe, how to thaw and for how long, and you're all set.
Got more fast and cheap food DIY ideas for your wedding that you'd like to share? Comment below!
Categories: Wedding, Events and Parties