by: Dr. Stéphanie McEndree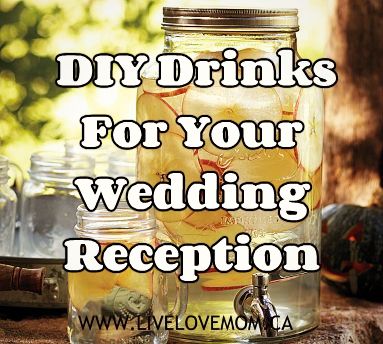 Not sure how you can keep guests hydrated and happy without paying $2 a glass from a caterer? Whip up some punch! Here are some tips on how to make it happen.
Non-alcoholic punch. Having a dry wedding? It's important to have some tasty drinks to keep things tasty, so mix up a mocktail for your guests. You can find plenty of recipes and ideas here.
Spiked punch. There are some wonderful recipes out there that mix many different types of alcohol, even beer! My favorite is a list of 14 big batches of recipes, all for under $30 here. You can also find many more recipes here.
Keep it cool. Make a punch ice ring that will slowly melt to keep your punch nice and cold for hours. It'll infuse the concoction with flavor instead of watering it down. Not sure how to make one? Here is a recipe, and you can find many more online and on Pinterest.
Make big batches. Whether you are serving slush-like cocktails, spiked punch, cocktails or mocktails, you will need big batches for weddings, even if you only have 25 guests it's better to have too much than not enough.
Glassware. Be sure your venue or caterer provides enough glasses for everyone, even if it's just one per guest. If you are providing your own, be sure you have enough and that there is a sink available at the venue for guests to rinse out their glasses if they want to try many different cocktails.
Keep guests hydrated. No one wants a hangover in the morning, or guests getting sick due to dehydration. Keep plenty of bottled water on hand, or bring a water dispenser if you have one, or make sure there is a water fountain at the venue. This is especially true if your venue is outdoors and during the hot summer months. You want to keep your guests happy, healthy and comfortable.
Categories: Wedding, Events and Parties