By: Rev. Dr. Stephanie Noircent
There are billions of shoes available for purchase in stores. It's easy to get overwhelmed when you're confronted with rows upon rows of footwear. Where do you start? When you have a budget to stick to or you just don't want to clutter your closet, you need to know what you need and stick to it. Here are footwear essentials you will need throughout the year.
Cute boots. Are you going out to a fun party, or just want to look fashionable during the fall? Boots are perfect for this occasion! Whether you prefer ankle boots, thigh-highs or just below the knees, leather or suede boots are a must-have. You can choose the heel you're most comfortable with and try on different styles. You're sure to find one you love, and then you'll have them to wear with a flirty dress, a long sweater, or leggings and a cute top! I would suggest a deep brown or black for the color, since these colors go with everything!
Comfy sneakers. For the sake of your feet, you need at least one pair of comfortable shoes. Whether you're an avid jogger or you have plenty of kids to keep up with, running shoes are probably your best bet. Grab some tennis shoes if you prefer, and get them in a color where they will match almost anything. Often people get grey, black or white in color. If you do get them in white, be sure to keep them clean so they still look new.
Dress shoes. For work is most often when you need dress shoes, but also to wear to a loved one's wedding. Sensible shoes are a must and really show off an elegant yet professional style perfect for a corporate job interview, being a boss babe at work, or having nice footwear at that office party. Preferrably in black or silver, make sure these shoes can match any formal outfit to finish off your look.
Winter boots. Especially if you live where it snows, winter boots are a no-brainer. Depending on how deep the snow gets, you need to get boots made with according height. If you go in deeper snow, get boots that go up to your mid-calf or higher. Make sure they can withstand low temperatures so they keep your feet nice and toasty. A comfort fit is best; you don't want blisters while you're trudging around in the freezing cold. Black would be a good color to go with so it matches everything. It's even better if you have a black winter coat to go with it! If not, you can always get boots that match your coat.
Sandals. During the warmer months where even socks make your feet sweat, sandals are the way to go. If you're on a super tight budget, crocs and flip-flops are sold at the dollar store. If you can go a little higher, Payless Shoe Source has many selections at a great price. If you think ahead, you may even get a discount if you shop for them during the colder months. Get a color that matches the sundresses, shorts or tops you wear during the summer and late spring. 
With all of these choices, you are sure to keep your feet healthy and happy. You won't be scratching your head wondering what shoes to wear, and you'll be covered for at least the rest of the year. Enjoy!
By: Rev Dr. Stéphanie Noircent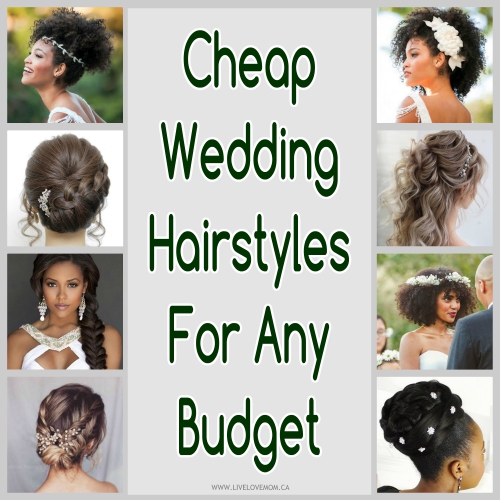 Who doesn't want their hair to look gorgeous on their wedding day? However, not everyone has the budget to pay a fancy hairstylist hundreds of dollars just to place their hair pretty. Here is how you can get the hairstyle of your dreams without losing a large chunk of your wedding fund.
Updos
Here are some of the best updos for weddings that are simple to do.
French twist. It's a fancy twist on the regular bun. Look it up in google images and show it to your hairdresser. You can also pin a gorgeous hair piece.
Braided bun. Divide your hair into two sections down the middle of your scalp. French braid each side until you run out of hair, and tie it off. Twist the braid into a bun and pin it up.
Drape. Do a backwards french braid on your hair and tie it off. Then, tuck the braid underneath itself and pin it in place.
Braid. You can braid your hair in corn rows, have a regular loose braid, or have pigtailed braids. Add some flowers or barettes to complete the look.
French braid. French braid your hair either in one or two sections and add some flowers in your braids for a gorgeous look.
Fishtail braid. Look up youtube tutorials on how to do a fishtail braid. Keep practicing until you get it right and you can wear it on your wedding day.
Down dos
Rather have your hair loose on your wedding day? Here are some examples of beautiful down dos for your wedding day.
Half up half down. Take the top half of your hair and tie it back, and there you have a half-up and half-down hairdo. You can also braid the top section or twist it into a bun.
Braided crown. Section off the top half of your hair, then divide it into halves. French braid each half and tie them together in the middle in the back of your head and you have a braided crown.
Curled. You can get a perm for your hair or you can curl it with a curling iron for your day. Use some hairspray to keep it fixed.
Crimped. You can crimp your hair or get the loosest perm you can get. You can add a flower in your hair or a nice headdress.
Straight. You can relax your hair or straighten it to look sleek and elegant on your wedding day.
Sideswept. Pin your hair up with either hair pins or a nice hair piece on one side of your head. You can pin it up above the ear to show off some earrings you're wearing on your special day.
Once you have your wedding hairstyle picked out, print out a photo and head to a hairstylist school. See if any students are willing to do your hair for your wedding. They will charge a fraction of the prize that others would.
See if you know someone who is good at doing hair. Show them the photo of your hairstyle and see if they can give it a whirl. If they aren't sure, go see them before hand so they can do a practice run.
by: Rev Dr. Stéphanie McEndree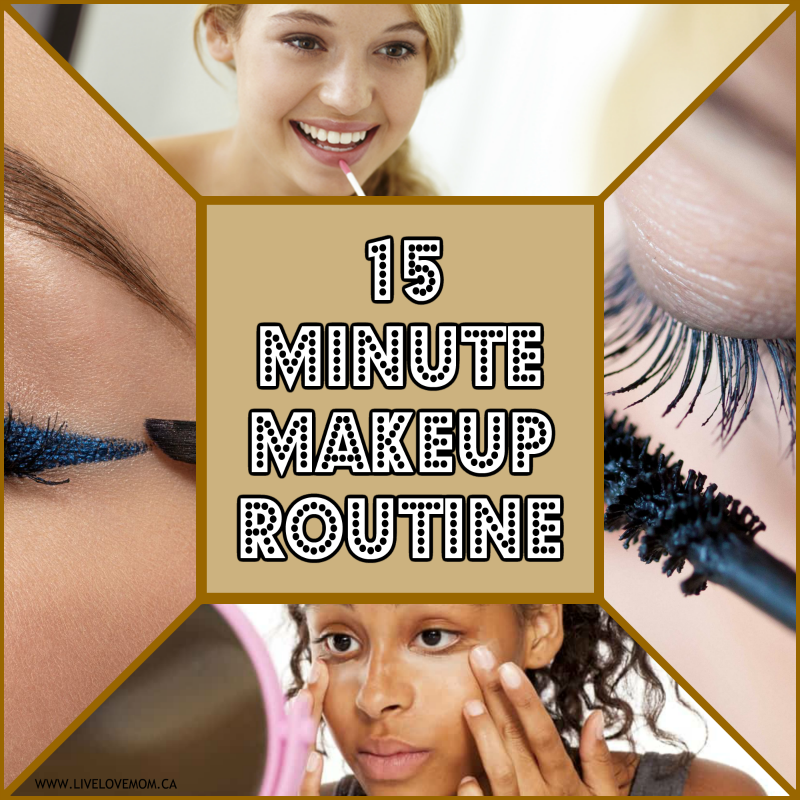 Did your alarm go off late? Are you a busy woman and you need to speed up your makeup routine? Are you wanting to simplify your makeup routine? Then this is the post for you!
Concealer. Start by concealing any blemishes you may have such as pimples, scars, sun spots or anything else you want to cover up. You can even swipe it under your eyes to lessen the appearance of dark circles.
Eyeliner. Line your eyes with your favorite eyeliner. Go over the top lid by the lashline to nmake your lashes appear thicker. If you want, you can also add some to the inner bottom eyelid so your eyes are completely framed with eyeliner. 
Mascara. Choose your regular mascara and do your bottom and top lashes. This dyes your eyelashes black and makes them more noticable. For the best look, use a brush that isn't too clumping and lengthens. 
LIp gloss. For a more natural look, swipe some lip gloss on your lips. If you want to plump your lips up a bit, you can use lip gloss that has some jalapeno in it or another swelling agent. You can also choose a tinted lip gloss to give your lips some color. 
Got some more tips to get your makeup done in 15 minutes or less? Comment below!
by: Rev Dr. Stéphanie McEndree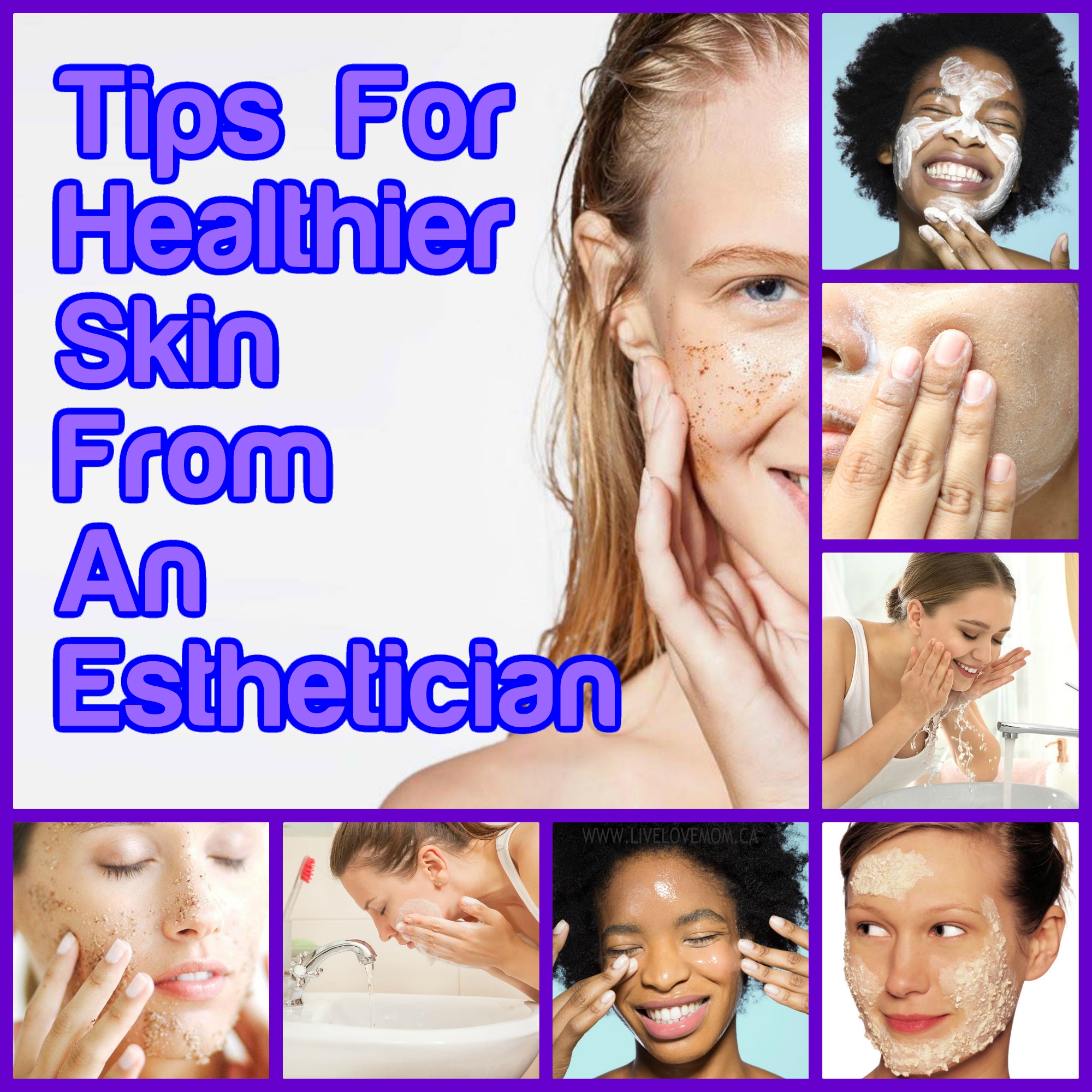 Did you know that your skin is your largest organ on your entire body? It's the barrier that protects everything your body is made of to keep out infection and hazards from hurting you. It's your first line of defense, so why shouldn't you take care of it? Skin is 90% of your selfie, save money on makeup and just take care of your skin.
Have you been having more bad skin days than good skin days? Are you looking to improve your skin's appearance? Do you want to live a life with healthier skin? Have you realized that you and your skin are worth it? Here are some tips for healthier skin from a professional esthetician.
Exfoliate your face. Ever wondered why there is dust that accumulates around your home no matter what you do? It's your skin, darling. You constantly shed dead skin cells every day, in fact you shed four pounds of skin every year! However, the process of shedding old skin takes a while. Your skin cells need to become dehydrated, brittle and fragile, die off, then peel off loosely enough to finally break free from your body. Why wait all that time? Get a professional medical-quality exfoliation from your local esthetician, or buy one from a dermatologist or medspa. With this you can slough off dead skin cells and make your face feel silky smooth and look radiant. You will glow and allow your skin to breathe! You are also removing thin layers of skin, which also sands down any pimples or blemishes that you may have. For deep exfoliation that can even get rid of your wrinkles, sun spots and more, ask your esthetician for microdermabrasion or a chemical peel.
Exfoliate your body. For all the reasons listed above, you also want to exfoliate your body. Who doesn't love touching baby-soft skin? That can be yours easily when you exfoliate. Exfoliating also loosens up any ingrown hairs that were starting to form and removes any dirt and grime that was on your skin. Any peeling and dry skin you had will disappear to reveal shiny new skin underneath. You won't want to stop running your hands along your arms and legs as you marvel at how soft you feel! You can exfoliate longer on rougher areas on your body like any callouses to really give you that smooth feel all over. 
Moisturize. No matter your skin type, all skin needs moisture. Dry skin flakes, is irritating and itchy. Scratching causes tiny tears in the skin which invites bacteria and creates pimples. You don't want that! Whenever you have dry skin, you always want to moisturize. You can get a good moisturizer from your local esthetician with professional salon-quality. Always look to estheticians first, as pharmaceutical brands just do the bare minimum. You want a deep hydration that will last. You want your skin to be nourished, healed and quenched with the best there is. Don't skimp out on a moisturizer!
Don't tan. The sun and tanning is an assault on your skin. UV rays actually cause wrinkles that sag the skin and age you very quickly. You may look good for a couple of years, but after that you will look many years older. It's a heavy price to pay just for two years of looking like a beach babe. Stay out of the tanning salon and slather up that sunscreen when you go out of the house. Don't like being pale? Get a spray-tan or use self-tanning lotion. Anything is better than roasting in the sun or in artificial beds that damage your skin. Not to mention tanning can cause skin cancer, it's really not worth the risk. Pale is in, and you will look younger longer.
Minimize touching your face. This can be a given due to the pandemic, but in reality it's an everyday type of tip. We touch hundreds of surfaces every day, and each of those surfaces have bacteria, viruses, fungus, dirt and impurities. Whenever we touch our faces after this, we introduce harmful irritants to our face. Our skin becomes inflammed as it defends itself against this assault, and forms pimples, blackheads and whiteheads trying to remove these things from our pores and skin surface. Save yourself the breakouts and blemishes and don't touch your face unless you absolutely have to. 
Wash your hands. As mentionned above, if you must touch your face, it's best to do it with clean hands. Wash your hands often, not just after you use the bathroom. Wash your hands before you touch your face, every time. Be sure you use a gentle soap as you don't want to damage the skin of your hands either. You also need to wash your hands when you return from going outside, even if it was just in your backyard. You absolutely need to do this anyways during the pandemic, but also when it's over. You don't want to get sick touching something someone who was ill touched, or get any of your housemates sick. Practice good hygeine and keep yourself and your skin happy!
by: Rev Dr. Stéphanie McEndree
Even early on, it's important to adopt great habits for your skin. Nature gives you your face at twenty, but you need to earn the skin you get at 30 and above. Skin care is all about prevention of ailments, treating what's there, and improving. Not only will your skin look better with these tips, but it will feel and be better. Here are six tips to help you achieve your skin goals!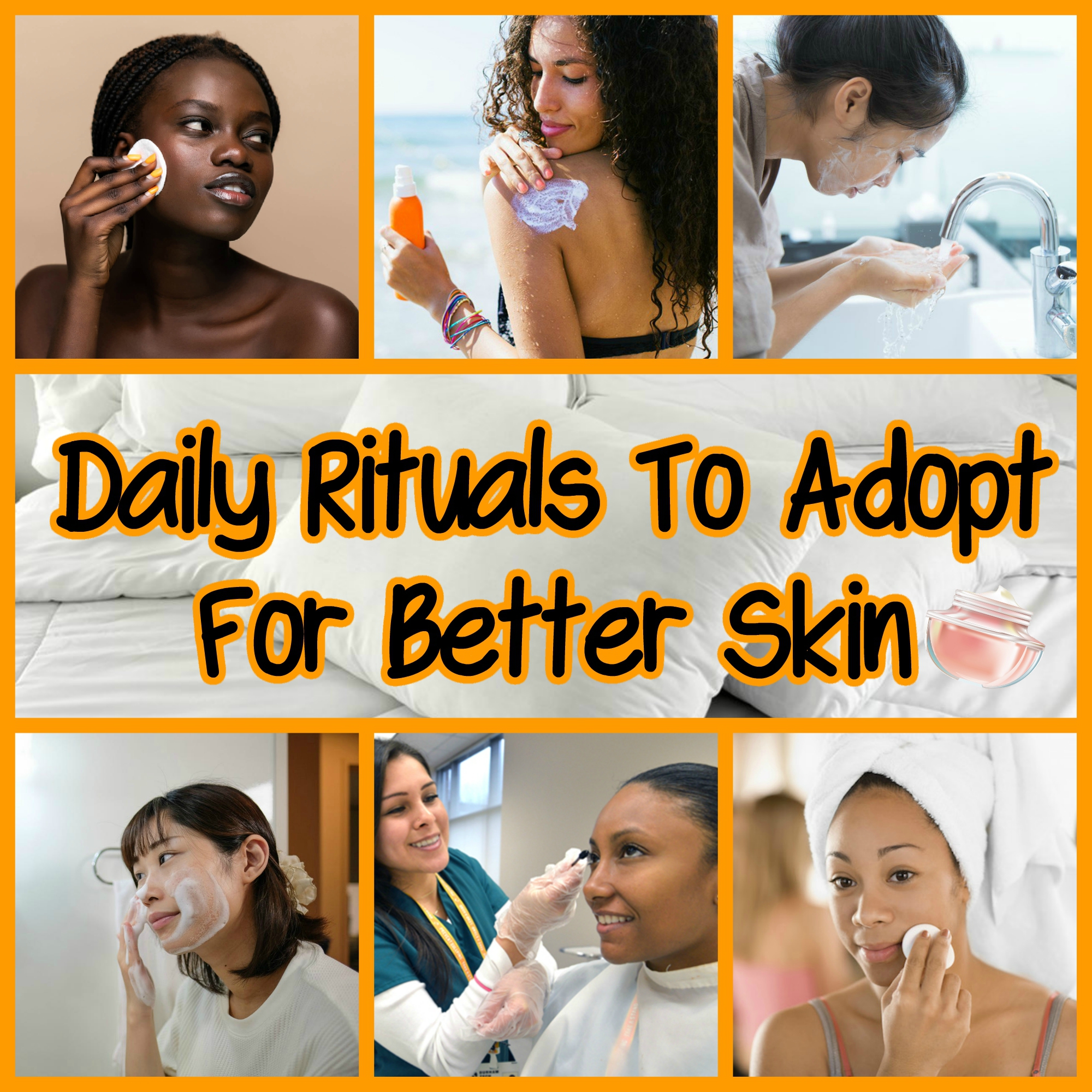 Wash your face daily. Every day your skin will encounter aggressions from the wind and sun. You will have touched your face, eaten food, maybe given or recieved kisses. This and more makes dirt, oil and bacteria accumulate on your face. The sebum you produce naturally will also be present on your skin if you have normal or oily skin. You will want to remove that to prevent buildups that create imperfections such as milia, pimples or blackheads. It also preps your skin for whatever treatments you will put on it later.
Change your pillowcase daily. What's the point of washing your face and removing dirt and oil and old makeup from your skin if you're just going to sleep in the same sweat and oil-soaked pillow case every night? Your pillow case collects dirt, bacteria and sweat and needs to be changed and washed daily to prevent breakouts. Be sure you have at least 7 pillow cases so you can change them each day and wash them in the laundry once a week. Same goes for hats and night caps: change them daily and wash them often. Your skin will thank you.
Double-cleanse. You need to use an oil-based cleanser as well as a water-based cleanser when you wash your face. This ensures that every impurity on your face gets removed so your visage is fresh and clean. Oil-based cleansers are great for removing makeup, especially water-proof and professional makeup that really stays on your skin. Water-based cleansers help remove dirt and oil from your skin that would otherwise clog your pores. 
Never sleep with makeup on. It's been proven that you age your skin at least twice as fast when you sleep with your makeup on. The residue from makeup can smudge under your eyes, causing you to rub them more which causes wrinkles to form faster. It also seeps into your pores, causing breakouts, whiteheads, blackheads and even cysts. Mascara is also eyelash mites' favorite food, and giving them a feast may cause eye irritation. You can also get some mascara, eyeliner or eyeshadow in your eyes and cause them to become red and inflammed. Foundation and lipstick can stain your pillow and clog your pores as well. Prevent all sorts of disasters and remove your makeup before bed, always.
Wear sunscreen daily. Whether you stay at home, go out daily or are outside for hours every day; you need to wear sunscreen daily, even in winter. Even on cloudy days, the sun's harmful UV rays go through the clouds, through windows and onto your skin. Not only does sunscreen prevent sunburns, but it prevents damage done by harmful rays to your skin. Did you know that if you wear sunscreen daily, you will never have sun-caused wrinkles? You also dramatically decrease your chances of contracting skin cancer, and prevent yourself from getting rosacea. So, wear sunscreen on your face, neck and chest. Your skin will thank you for the rest of your life.
Use professional products. What pharmaceutical products do is simply strip your skin of it's natural oils with it's cleansers, and remove some of your makeup with its makeup removers. They are sub-par products that do the bare minimum. It's very important to go to an esthetician and order professional products for your skin. Your local esthetician will diagnose any skin problems and your skin type and will give you what's right for you. If you have any medical conditions she will refer you to a dermatologist who can prescribe medical intervention at that point. Professional products don't use harsh ingredients that damage your skin, they use natural ingredients which help nourish, repair and replenish your skin. Aren't you worth it?
Got more tips to share? Comment below!
by: Rev Dr. Stéphanie McEndree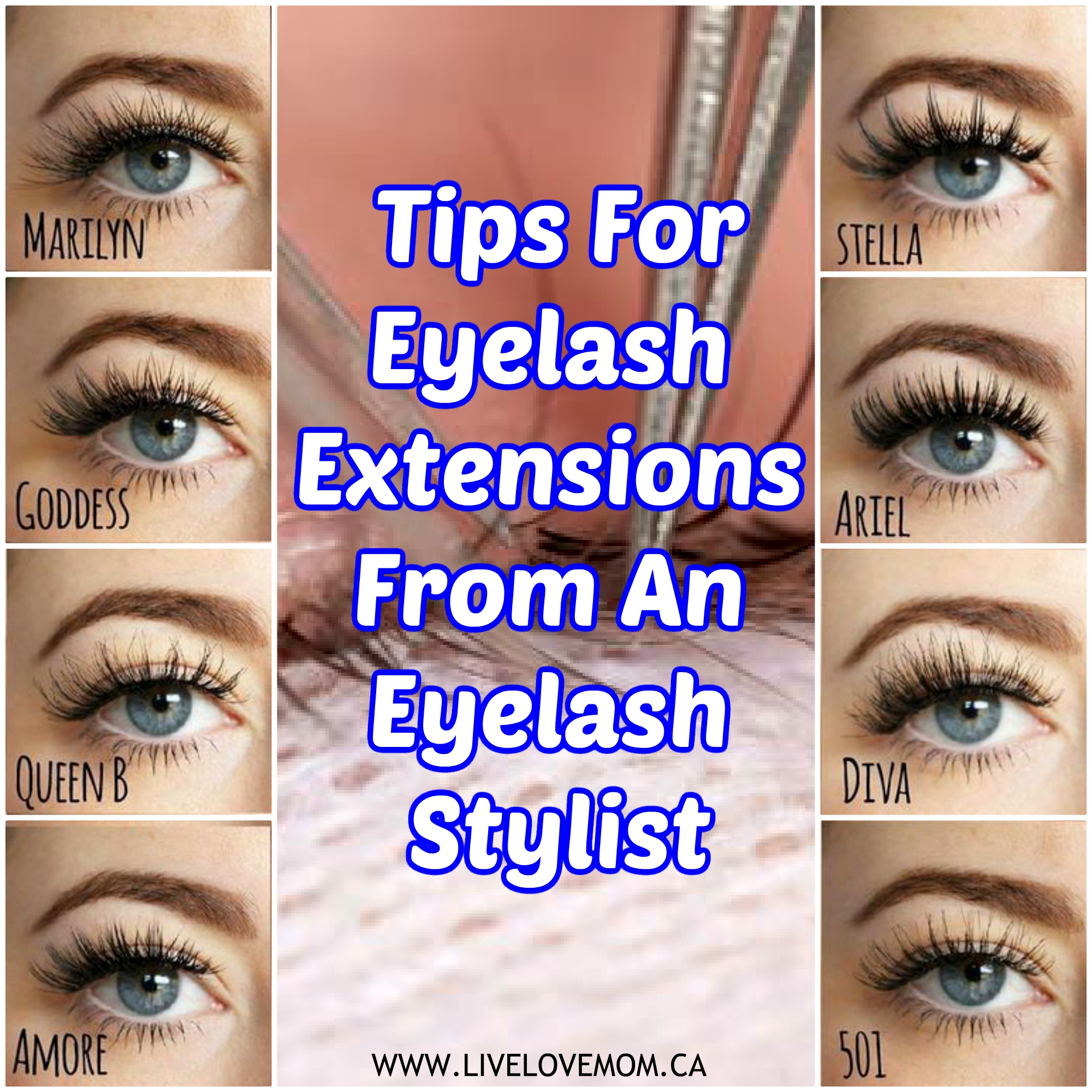 Buy silk pillowcases. Not only are they good for your hair and prevent breakage, they are also good for your eyelashes. If you get your eyelashes done, you need silk pillow cases. Your eyelash extensions will last much longer and will cost you less money as you will need to go back to the salon for refills less often. Your wallet will thank you!
Shampoo your lashes. Clean lashes last longer and look better. Unwashed lashes can clump and stick together, and even cause infections. Most eyelash technicians now won't even accept new clients without proof that they already own lash shampoo. If they don't, they are required to buy it with their appointment­. That's how important cleaning your lashes are!
Comb your extensions. To keep them unclumped and looking neat and tidy, be sure to brush your lashes daily. Be gentle so you don't accidentally pull some off. Keeping your lashes combed will make them look more natural and make them last longer, which means fewer trips to get refills. This will also make it easier for your lash tech to access the lashes that need refilling when there are no clumps. 
Avoid high winds. Stay off the beach and boats. These will blow off your lashes and make them last for a small amount of time. You don't want to do anything that will ruin your gorgeous lashes you paid a pretty penny for. Anything that involves strong winds such as beaches, boating, and storms needs to be avoided as much as possible.
Avoid the showerhead. Don't put your lashes directly in the showerhead's stream as it will knock off many extensions off of your eyelashes. This applies for lash lifts too; it will make it last less long. You want the most out of your money.
Never apply mascara. You cannot apply mascara to eyelash extensions, you will ruin them permanently. Eyelash extensions are to be worn instead of mascara. You don't want your eyelashes to get caked in makeup where they are impossible to detangle and fix without removing them.
Go to a certified professional. Your lashes deserve the best, so make sure you go to a professional who has a verified diploma and raving reviews. Going to someone with no certification, likely the person will not know what they're doing and may damage your eyelashes and even your eyes. Don't risk it and go to a pro!
Have any other words of advice? Comment below!