by: FarmScratchHomestead
I learned the differences between mineral and chemical sunscreens and UVA and UVB rays.
And ultimately have been using this recipe for a homemade mineral based sunscreen ever since.
This sunscreen along with a real food diet has been extremely effective at eliminating sun burns in our home.
Ingredients:
-1/4 cup beeswax
-1/2 cup non-nano zinc oxide
-1/4 cup tallow
-1/3 cup olive oil
-1/4 cup coconut oil
Directions:
1. Add all ingredients to a glass, heat safe mason jar or 2 cup glass measuring cup.
2. Create a double boiler by filling a sauce pan 1/3 to half full and placing your jar with ingredients inside.
3. Heat saucepan over medium to high heat, stirring contents of jar until everything is melted.
4. Once melted pour into desired containers.
See the full post https://www.instagram.com/reel/Cq5voTapeiV/?fbclid=IwAR3fMRiE46XUSxdU7pS6zp9eytbb_i3nDHKig3wQItDDJltp19IAAA2AWvs" target="_blank">here.
by: Stephanie Noircent
It's still pretty chilly outside, and moms everywhere are giving birth to newborns who need to stay warm. Whether you're looking for a volunteer project or wanting to gift something handmade to a mother, this is the perfect pattern for you. 
Materials:
1 pair 5mm circular needles
Red Heart Comfort Sport yarn in a solid color
Tapestry needle
Scissors
Instructions:
Wrap the yarn 30 times around the needle to measure it.
Cast on 60 st, leaving the measured piece of yarn at the end of your work.
K2, P2, repeating until end of row.
Repeat step 2 for 6 rows. Height should measure 2.5 cm.
Row 7: knit all sts.
Row 8: purl all sts.
Repeat steps 4 and 5 until desired height reached.
K2tog until the end of the row. You should have 30 sts.
P2tog until the end of the row. 15 sts should remain.
K2tog until the last stitch, k1. You should have 8 sts left.
Cut off the piece of yarn you measured in the beginning and tie one end to the tapestry needle.
Weave the needle through the 8 sts. Pull it tight, tie off.
Pass the tapestry needle through the yarn again to make it very secure. Tie off.
Use the tapestry needle to loosely sew all 8 sts together. Tie off, and cut off the yarn.
OPTIONAL: You can make or add a pompom to the top of the hat.
Have any other knitting patterns you'd like to share? Comment below!
by: Stephanie Noircent
It's that time of year! The holidays are upon us, and knitters might be hard-pressed to craft that perfect gift for their loved ones. It's too late to start sweaters, you can maybe get one scarf done, and blankets also take a long time to craft. What's something you can craft multiple items in a day and give out as a gift? A dishcloth, of course!
This pattern doubles as a washcloth, so you can use it any way you please. You can also make a bunch for yourself! With this textured pattern, you're sure to wash away all the dirt and grime to your heart's content. 
For this pattern, I used Bernat Handicrafter cotton yarn in neptune ombre. I used two US size 7 straight needles. You can use either one of these two patterns, depending on the size you want.
Pattern #1
Cast on four stitches. 
Knit 2, yarn over, knit to end of row. 
Repeat this until 50 stitches on the needle. 
To decrease, knit 1, knit 2 together, yarn over, knit 2 together, knit to end of row. 
Keep repeating until you reach 4 stitches, then bind off.
Cut off the ends.
Pattern #2
Cast on 4 stitches.
Then k2, yo, k1.
Do this every row until 42 stitches on needle 
Then start decreasing as follows: k1, k2tog, yo. 
Do this every row until back to 4 stitches, then cast off.
Weave in the ends.
With these two super-easy patterns, even beginners can get this done relatively quickly. Once you're done, you can even re-tie the ends where you last cast off on the edge of the dishcloth. This is usually done in farmhouse dishcloths and makes hanging them for drying much easier. You can even make it your own, and if you crochet you can add a fun little border around the edges.
What's your favorite dishcloth knitting pattern? Do you have any tips, tricks, or adaptations to these patterns you'd like to share? Comment below!
by: Stephanie Noircent
Are you looking for a new free crochet pattern? Are you searching for an easy gift to make your loved ones for the holidays or a special occasion? Look no further!
With this Striped Crochet Dishcloth Pattern by Yarnspirations, you're sure to enjoy crafting this beautiful dishcloth. It doubles as a washcloth and has many uses. You can easily scrub dirt off your dishes as a dishcloth, and slough off dead skin cells and exfoliate your skin as a washcloth.
PATTERN:
Measurement: Approx 8 inches (20.5 cm) square.
Materials:
A: 1 ball solid shade Bernat Handicrafter Cotton yarn
B: 1 ball ombre Bernat Handicrafter Cotton yarn
Size U.S. H/8 (5mm) crochet hook or size needed to obtain gauge.
Gauge: 13 sc and 14 rows = 4 inches (10 cm)
Instructions:
With A, ch 34. 
1st row: 1 sc in 2nd ch from hook. *Ch. 1. Skip next ch. 1 sc in next ch. Rep from * to end of chain. Turn.
2nd row: Ch 1. 1 sc in first sc. *1 sc in next ch-1 sp. Ch 1. Skip next sc. Rep from * ending with 1 sc in next ch-1 sp. 1 sc in last sc. Join B. Turn.
3rd row: With B, ch 1. 1 sc in first sc. *Ch 1. Skip next sc. 1 sc in next ch-1 sp. Rep from * to last 2 sc. Ch 1. Skip next sc. 1 sc in last sc. Turn.
4th row: As 2nd eow. Join A.
5th row: With A, as 3rd row. Rep 2nd to 5th rows for pat until work from beg measures 8 inches (20.5 cm), ending with 2 rows of either A or B. 
Fasten off.
Got any other cool patterns to share? Comment below!
by: Stephanie Noircent
Are you looking to challenge yourself by knitting more intermediate patterns? Are you looking for a cool new design for your next project? Are you a knitter and addicted to new patterns? Then this post is for you!
With this Ripple Stitch Knit Dishcloth Pattern by Yarnspirations, you're sure to enjoy making this gorgeous piece. Great to use yourself or to give away as a gift, this pattern will keep you busy with your favorite hobby.
PATTERN:
Measurements/dimensions: Approximately 8 inches x 10 inches (20.5 x 25.5 cm).
Materials:
1 ball Bernat Handicrafter Cotton yarn (solid: 1.75 oz/50 g; 84 yds/vgs/77 m) Ombre 1.5 oz/42.5g; 71 yds/vgs/65 m)
2 8 (5 mm) U.S. size knitting needles or size needed to obtain gauge.
Gauge/tension: 18 sts and 24 rows 4 inches (10 cm) in stocking st.
Instructions:
Cast on 50 sts.
1st to 5th rows: yf. Sl1P. yb. Knit to end of row.
6th row: (RS). yf. Sl1P. yb. K2. *K2tog. K2. M1. K3. M1. K2. ssk. Rep from * to last 3 sts. K3.
7th row: yf. Sl1p. yb. K2. Purl to last 3 sts. K3.
8th to 11th rows: As 6th and 7th rows twice more.
12th row: AS 6th row. Rep last 12 rows 3 times more.
Next 5 rows: yf. Sl1P. yb. Knit to end of row.
Cast off knitwise (WS).
Abbreviations:
M1 = Make 1 stitch by picking up horizontal loop lying before next stitch and knitting into back of loop.
Care instructions:
Wash in water (not exceeding 86F/30C) at delicate setting. Do not bleach. Tumble dry at low heat, at delicate setting. Do not iron or press. Was colors seperately. SOME COLORS MAY RUN. For best results dry cleaning for multicolored large projects is recommended.
by: Stephanie Noircent
Are you more of a crocheter than a knitter? Are you looking for a fast, easy and simple gift to make for your loved ones? Or are you looking for an easy project to fill your time? Look no further!
With this daisy wheel crochet dishcloth pattern by yarnspirations, you're sure to get a great-looking dishcloth that's both useful and gorgeous. You can use these to scrub your dishes, or even as a handy washcloth.
PATTERN:
Measurement/dimension: Approximately 9 inches (23 cm) diameter
Gauge/tension: 13 dc and 7 rows = 4 inches (10 cm)
Materials:
U.S. H/8 (5mm) crochet needle or size needed to obtain gauge.
A: 1 ball of Bernat Handicrafter Cotton yarn, any color
B: 1 ball of Bernat Handicrafter Cotton yarn, any color
Instructions:
With A, ch 4. 
Join with sl st to form ring.
1st rnd: Ch 3 (counts as dc). 9 dc in ring. Join with sl st to top of ch 3. 10 dc.
2nd rnd: Ch 3 (counts as dc), 1 dc in same sp as sl st. *2 dc in next dc, Rep from * around. Join B with sl st to first dc. 20 dc.
3rd rnd: Ch 3 (counts as dc). 1 dc in same sp as sl st. *2 dc in next dc. Rep from * around. Join with sl st to top of ch 3. 40 dc.
4th rnd: Ch 3 (counts as dc). 1 dc in each of next 2 dc. 2 dc in next dc. *1 dc in each of next 3 dc. 2 dc in each of next 3 dc. 2 dc in next dc. Rep from * around. Join A with sl st to dc around. Join A with sl st to top of ch 3. 50 dc.
5th rnd: With A, ch 3 (counts as dc). 1 dc in each dc around. Join with sl st to top of ch 3.
6th rnd: Ch 3 (counts as dc). 1 dc in each of next 3 dc. 2 dc in next dc. *1 dc in each of next 4 dc. 2 dc in next dc. Rep from * around. Join B with sl st to top of ch 3. 60 dc.
7th rnd: With B, ch 1. 1 sc in same sp as sl st. *Skip next dc. 8 tr in next dc. Skip next dc. 1 sc in next dc. Rep from * to last 3 dc. Skip next dc. 8 tr in next dc. Skip last dc. Join with sl st to first dc.
Fasten off.
Care instructions:
Wash colors seperately. Some colors may run.
Dry cleaning is recommended
Got any comments, concerns or questions? Do you have any patterns you want to share? Are there any tips and tricks and modifications you tried? Comment below!
by: Dr. Stephanie McEndree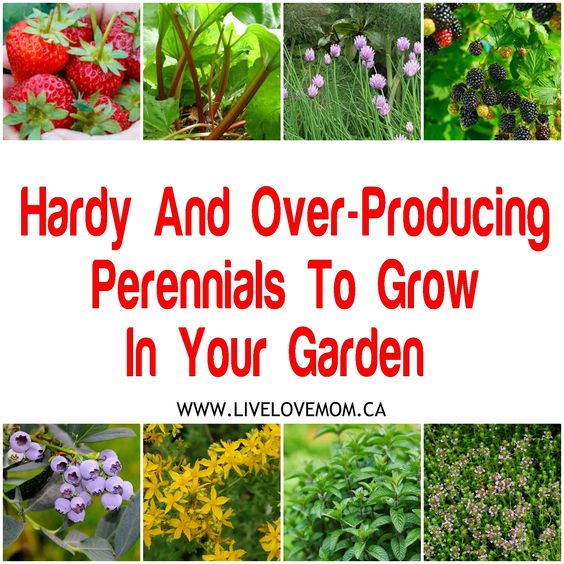 Unlike a lot of blog posts I have seen out there, some people truly do enjoy invastive, over-pruducing and hardy perennials to reap a ripe harvest. Whether you are planting a little bit that you want to spread over a large area or you want to plant it in a pot to keep it contained, these plants can come in handy. You can plant it once, and harvest it forever with a large production. 
Rhubarb. The roots and leaves are poisonous, so be sure only to harvest the stalks. As soon as it starts to flower, remove the flower and that entire stalk so the plant focuses oh making a ripe harvest. You can harvest in the spring time as well as the fall. The leaves get very big so they can block the sun from other plants so be sure to give it some space. 
Mint has been described by many homesteaders and gardeners to be invasive. Even just one mint plant will multiply into many and take over your garden very quickly. So if all you have is mint or all you want is mint, this is the plant for you. To keep it under control, you can keep it in a pot. However, mint can be a steady source of income during the summer, sometimes even during the colder months. You can simply uproot the plants you don't want, get a cheap pot at the dollar store, and sell them locally. If you keep them in a big pot indoors, they will have enough room to make more plants, which you can sell during the winter as well. The harvest is always huge, as mint plants grow tall with many leaves, and even flowers in July.
Chives are told to be impossible to get rid of, so be sure you want this in your garden. I've seen people say they have removed bulbs yet still have chives growing in their garden, or that in May they are already getting started. Be sure chives is something you or someone you know would appreciate eating or having. What is lovely about chives is that they will grow each and every year without fault after you planted them once. You will have plenty of food for years to come!
Oregano is an herb used for cooking, popurri or as a spice. It's very resiliant, so you don't have to worry about your oregano plants dying. Simply put them in a pot and keep them by the sun and water them. You can also plant them outside in your garden and enjoy a bountiful harvest in the warmer months. 
Creeping Thyme is another herb that is used as a spice or in cooking. It adds an earthy taste to your dish and is great to add in oven-baked goods as well as crock-pot recipes. Plant it in your outdoor garden, or even as a crop if you have a farm. 
St Johns Wort has many healing properties. It's said to be used as a natural supplement to treat depression among many other things. It produces well and has a great survival rate. This can be potted or used outdoors. For better protection against bugs and chemicals, put them in a pot indoors. Just don't fertilize them in this case as the whole house will start smelling.
Bamboo has the same uses as wood and can even be made into textiles. It grows fast and over-produces and is very invasive. If you are able to plant some, be sure it's far away from other plants as it will take over your garden. Lots of buildings are made with bamboo as well as furniture, clothing, blankets and bags. Bamboo comes in handy if you know what to do with it.
by: Dr. Stephanie McEndree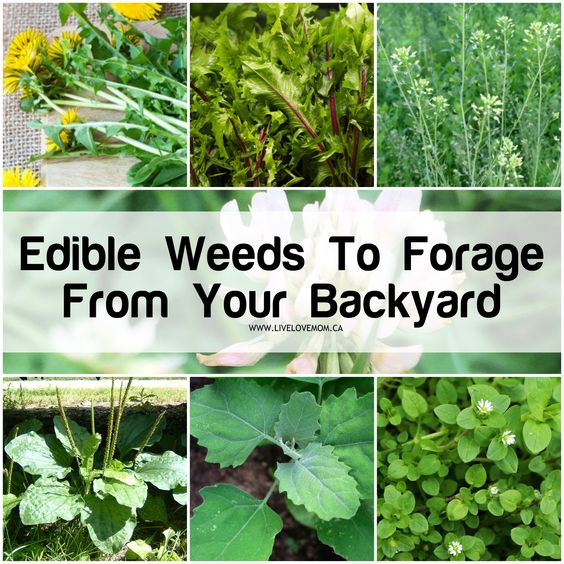 Edible greens can come from surprising places. Some are so hardy that they grow through cracks in the sidewalk! A lot of people simply remove weeds and throw them away. You can simply harvest them, wash them, and eat them. In fact, here are the most common weeds in almost every backyard that are not only edible, but bring a lot of nutritional value to your daily meals.
Clover has many different uses. You can pick it directly from the ground and wash it, and stick it in a salad. You can also leave it out in the sun to dry, and use it to make tea with the flowers. They are also edible raw and can be sauteed in different meals for a splash of color.
Plantain has both medicinal and edible purposes and is very popular for the forager. They can be added topically to soothe burns, rashes, stings and wounds. The leaves, whether old or young, can be sauteed, steamed, boiled or eaten raw after being washed. The seeds can be ground into a flour or cooked like a grain. These can also be used as fiber supplements or laxatives.
Dandelion is probably the most common weed listed here, and it can be very invasive with how fast it grows, spreads, and comes back even after removal. The roots go in very deep into the soil that they are nearly impossible to remove for good. The plant can regenerate and grow from a broken off root. The young leaves are considered less bitter, but the older ones are also very much edible. They can be eaten raw or cooked, and every part is edible. You can add the leaves in a salad, steamed or sauteed, even added to soups. The flowers can be eaten raw, breaded, fried, or used to make wine or syrup, or even salves. Roots are often dried to make tea, or roasted, or added to root vegetable recipes. Dandelions are way too useful to simply be pulled out and thrown away. In the past, people used to remove grass to plant dandelions.
Wood sorrel can be used as a thirst quencher and is said to be very refreshing to eat, so it's also popular for foragers during the hot summer months. The flowers, leaves and immature seed pods are edible but are said to taste sour like lemons. They can be a wonderful addition to salads, soups, seasoning and sauces. They look like clovers, but can be differenciated by the heart-shaped appearance of the leaves. They also have yellow floweds, when clover has purple or white flowers.
Curly Dock also known as yellow dock, is recommended to be eaten in moderation. The leaves can be eaten raw when they are young, and the older leaves need to be cooked and can be added to salads or soups. Stems can be peeled and eaten raw or cooked, while the mature seeds can also be eaten raw or boiled, and can also be roasted to make a drink similar to coffee. Change the water several times when you cook them because they are high in oxalic acid.
Purslane is most often found in damp areas where there is ample shade, so it is often never far from a body of water, a valley, or anywhere that regularly gets hosed or collects a lot of rainwater. You'd never think to look twice at this weed, but it's actually in the succulent family that can be eaten raw, cooked, or added to recipes for a natural pepepr flavor. Both the leaves and stemps are extremely rich in omega-3 and antioxidants. Add them to a stir-fry, salad, or to stews or soups. 
Lamb's Quarters are in the spinach family and are also known as goosefoot. The seeds are similar in appearance to quinoa and can be eaten as a side or main dish. Goosefoot can be eaten raw, steamed, sauteed or used as a replacement for spinach.
Chickweed can be made into a tea and used as a slight diuretic. With both edible and medicinal properties, this weed is always a joy to have in your backyard. The leaves, stemps and flowers can be consumed cooked or raw. It tastes like spinach and can also be used topically for small cuts, rashes and burns.
Wild Amarath also known as pigweed, are popular with vegan foragers as the seeds are a great source of protein. They can be gathered and cooked whole grain or as a ground meal. Older leaves can be cooked similar to spinach, and younger leaves can be used in any recipe that requires leafy green vegetables such as salads or garnishes.
Mallow also known as malva or cheeseweed is mainly found in the United States in lawns or gardens. The leaves and seeds are edible either raw or cooked, especially when they are young. More mature leaves are best cooked, steamed, boiled or sauteed. Like the name might suggest, it doesn't taste like cheese and is not a cheese replacement.
by: Dr. Stephanie McEndree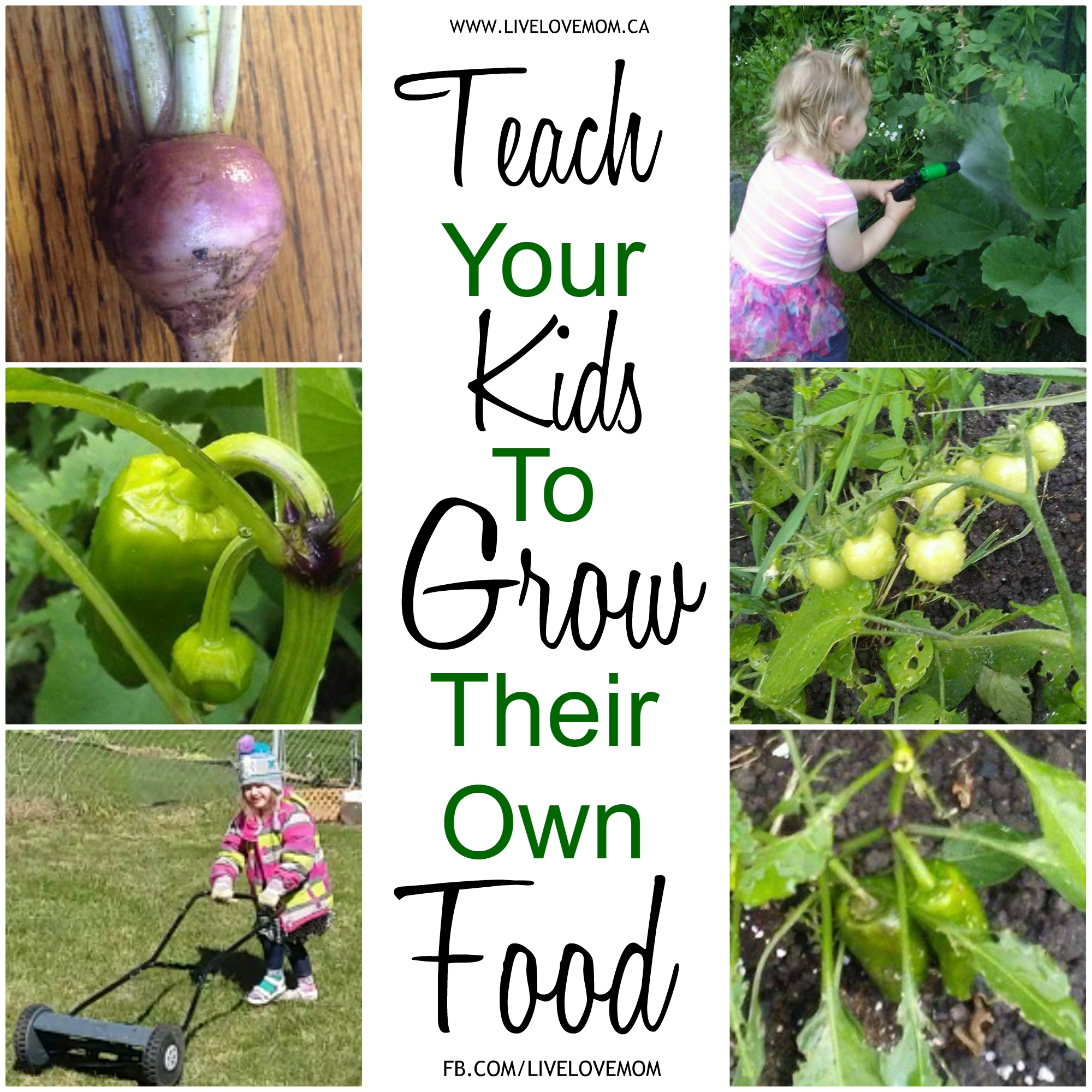 It's important that kids learn at a young age where food comes from. This allows them to learn early what is edible, where to get fresh foods (such as a farm, orchard, or marketplace), and how to grow your own food. It's an important step to future self-sufficiency, and allows your children many years to perfect their green thumb and learn as much as they can. It's also the perfect way to get them to interact with nature, teaches them teamwork with you and their siblings, and teaches them patience to wait for the crops to grow.
Bring them to the store. Whether at a farmer's market, the dollar store or the grocery store, take your kids with you to purchase seeds. Show them the packages that show photos of the crops. Ask them what they would like to grow in the garden. Definitly pick up some radish seeds, as these can grow and be ready in as little as 3 weeks. Pick up some seeds of veggies and fruits that your kids enjoy and that you know you could use in your meals.
Re-use leftovers. You can plant an onion, potato, lettuce, chives, celery and garlic back into the ground. Simply soak them in water until they begin to sprout, then plant them in your garden. You won't have to buy these vegetables ever again. Show your kids how to do this and have them help you. Stumps won't ever go to waste and they will know how these foods are renewable and can be harvested many times.
Keep the seeds. For fruits such as tomatoes, apples, oranges, peaches and plums, you can save the seeds after you've eaten the fruit. Dry them out in the sun for a few days and plant them in your yard where you could use a tree. In about 5 years, the tree should bear fruit. A single tree can produce hundreds of fruit, so be sure to plant what you have an appetite for. If you live on a ranch or a farm or have a good amount of land, consider planting your very own orchard. It can even be a source of income if you advertise yourself as an orchard and pickers pay per pound. If the seeds aren't cooked, you can even plant nuts to grow nut trees.
Give a science lesson. If you want to go all out, get a soil testing kid and test the soil. Do this with your kids and show them what the results mean, and what other possible results mean. If your soil is deficient, buy the nutrients necessary and put them in the soil with your kids. Be sure to weed your garden to give ample space for your crops. If weeds are persistant and you don't mind these chemicals possibly getting into your food, you can buy some weed killers in a spray form that should kill the weed down to the root. It won't come back, but you do need to cut down some weeds as soon as they appear, such as dandelions with flowers, before the seeds get all over your garden and they keep your food from getting the sun, nutrients and water that they need to thrive. Show your kids a world map color-coded according to the zones. Show them which zone you're in and teach them the crops that are best planted in that zone. If the list is too long, tell them what won't thrive in your region.
Teach about edibles. Unless your kids have already been in the boy scouts and know how to identify leaves, show your kids which foods are edible. You can plant some herbs such as sage, basil, mint, oregano, rosemary, parsley, etc. and show your children that they are in fact edible. You can also plant lettuce, even different kinds of lettuce, to teach your kids that these are fine to eat and how to grow them. My kids just rip off a leaf or two when they are hungry and lettuce is growing in our backyard. You can also show them that dandelion leaves are also edible and can be harvested. You can also grow rhubarb and teach them that those leaves are not to be eaten, just the stalks.
Plant together. After you've weeded your chosen spot for the garden, you'll need to get rid of grass if any. Sometimes, especially around trees, some grass dies and doesn't grow back. You can transplant the grass over to those areas. Be sure to water it, as it will get some transplant shock. The reason the previous grass may have died is that the tree absorbs all the water there, so keep watering it to keep it alive. Once the grass is cleared, rake the soil. Dig the appropriate sized holes needed for the different types of seeds, and plant them with your kids. Bury them, and have your kids help with the watering. It can be added to their chores, but this chore comes with a tasty reward at the end. It also teaches them about concequences; if your kids don't water the crops appropriately, the plants will die. If they take good care of it, they will thrive. It also rewards hard work, dedication and patience, especially when it's the foods that kids like.
Harvest together. Reap what you sow together. For underground plants such as potatoes, carrots and radishes, dig around the plant to reveal to your kids the tasty treats underneath. Then, dig out the veggies and give your kids a taste. They should be very proud of their harvest. Then, rinse your bounty and cut away the bits you don't need, and plan a meal with it. Your whole family can enjoy the harvest and celebrate it's success. As for fruit, you can pick them when they are ready. I have found that birds, squirrels and other rodents seem to enjoy the fruits such as strawberries and raspberries and they eat them sometimes before they are ripe. I would suggest putting chicken wire over at least the strawberries so no one can get to them, or keeping one strawberry plant in a pot you put outside during the day and inside at night. Also, while you're at it: teach your kids how to prepare them, and some meals you can cook with what you harvested.
Plant perennials. You will only have to plant them once, and harvest them for a lifetime. I live in a 4b region, so I would suggest: strawberries, blueberries, raspberries, apple trees, plum trees, rhubarb, mint and chives. All of these grow very well and have come back every year (of course the tree itself stays year round). You can always do some research on which perennials are the best for your region and are easiest to plant and care for the first year.
Got any more suggestions? Comment below!
by: Stephanie McEndree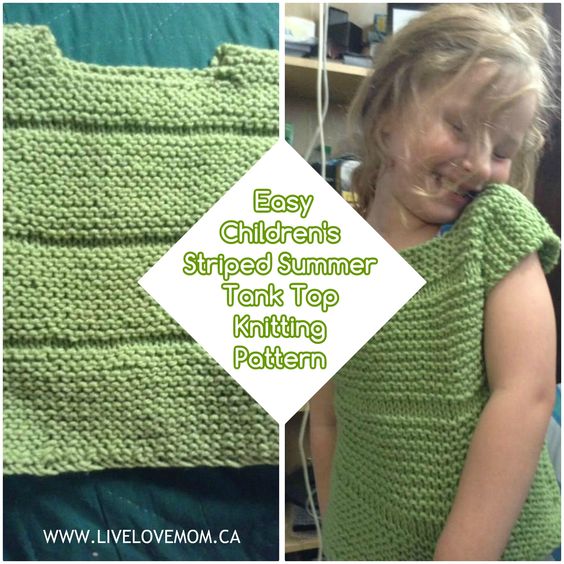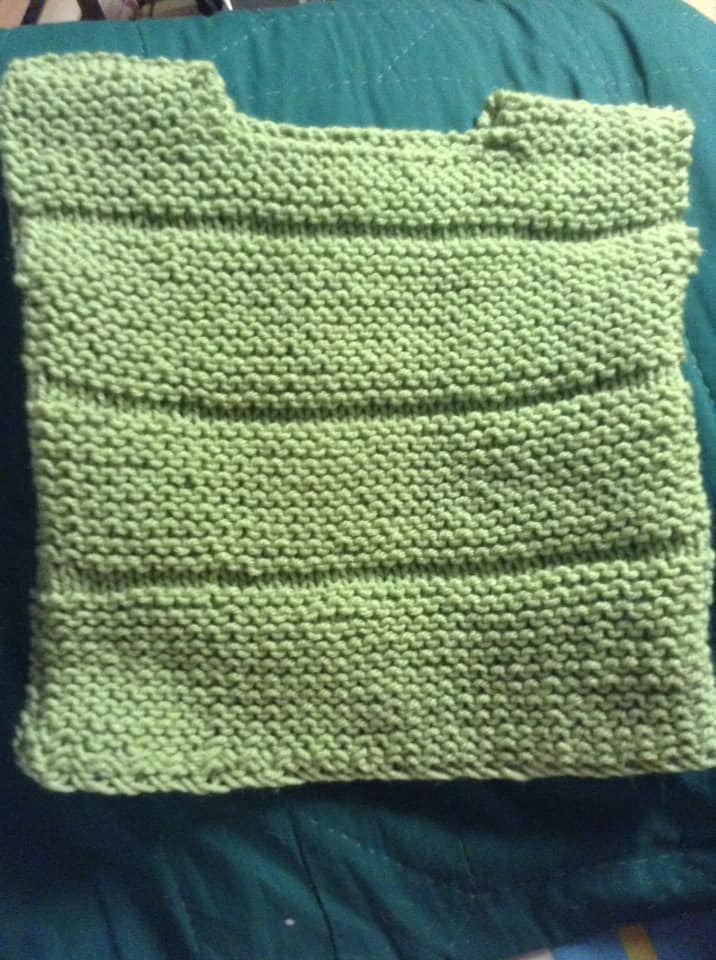 This is a perfect tank top for beginners to make that want to start making interesting patterns and want to start getting into more complex pieces. You must know how to knit in garter stitch, stockinette stitch, how to cast on, cast off and sew. You can use a tapestry or yarn needle to weave in ends. This tank top fits a child who wears size 5-6.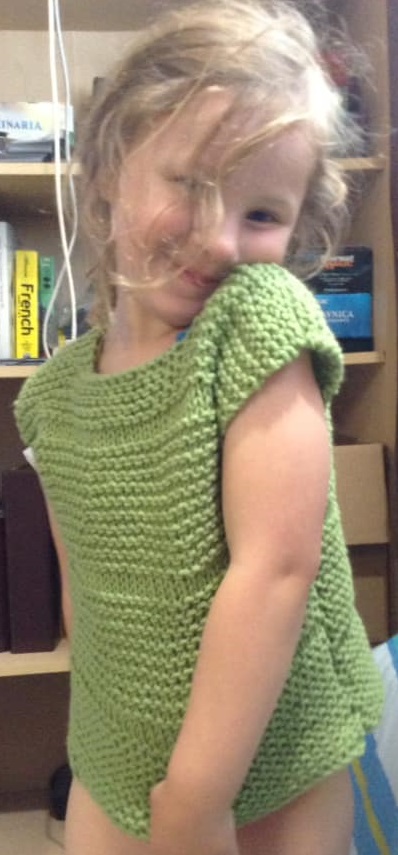 Size: Child 5-6
Materials:
Size 11 single-point knitting needles
Red Heart Comfort 100g yarn in green
US size 7 crochet needle
Scissors
Stitch holder or another single-point knitting needle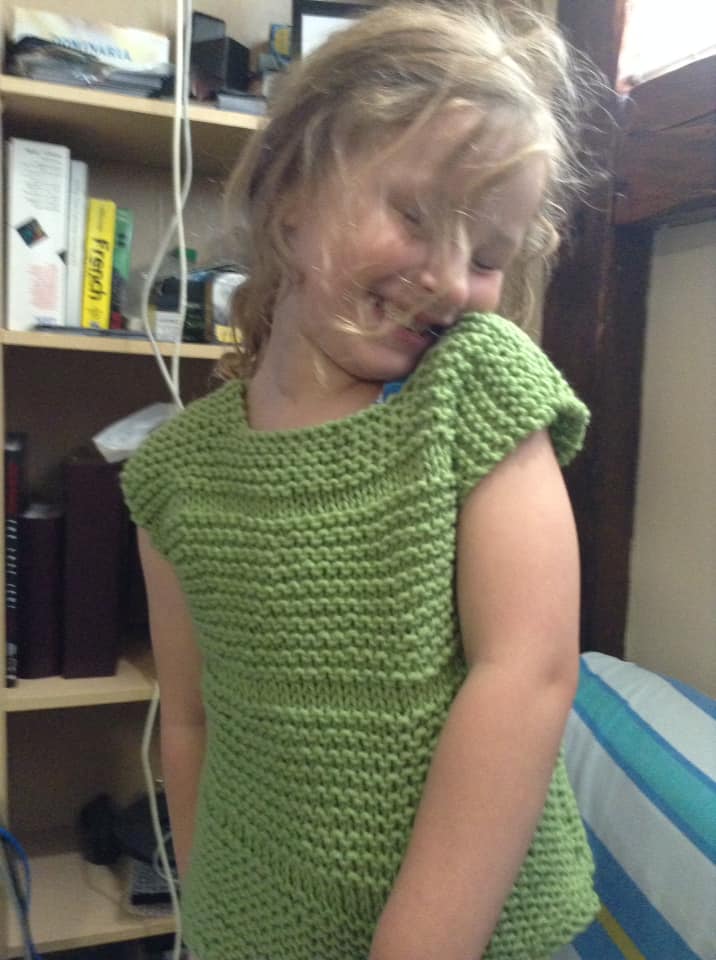 Instructions:
Cast on 40 stitches. Knit in garter stitch for 12 rows.
Knit in stockinette stitch for 2 rows.
Knit in garter stitch for 12 rows.
Repeat steps 2 and 3 until piece measures 13 inches, ending on garter stitch.
Knit 13 stitches in garter stitch and put them on a stitch holder.
Cast off 14 stitches. Knit last 13 stitches in garter stitch.
Knit in garter stitch until strap measures 1 inch. Cast off. 
Remove stitch holder on future strap. Cut yarn, join it to the other 13 stitches.
Knit in garter stitch until the strap measures 1 inch. 
Bind off, weave in ends.
Repeat steps 1 to 10.
Press two pieces together so the patterns are facing one another.
Sew the shoulder straps together.
Sew the sides, leaving 4 inches for the arm holes. 
Weave in ends. Turn inside out. Your tank top is done!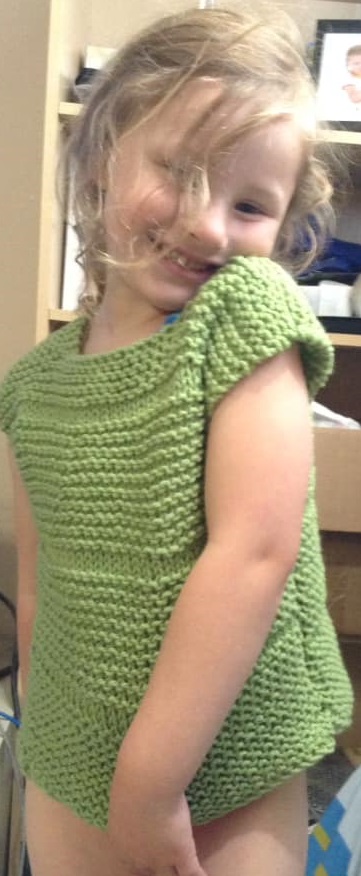 This is perfect to keep your child warm while letting their arms stay cool. Perfect for light summer weather, fall and spring. You can also put it on top of a thin long-sleeved top. This piece will get better with age as it grows with your child, stretches where it needs to so it ensures the perfect fit. If you have a younger child, you can pass it off to them when they reach this size, or have them wear it as an oversized tank.
by: Stephanie McEndree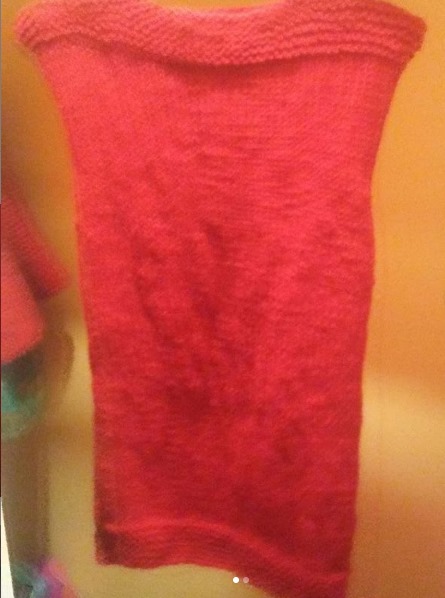 This piece is perfect for beginners wanting to make their first dress. It's not as large as it would be for an adult, so it's a perfect way to start and it's not too much work to where you get discouraged. You need to know how to cast on, bind off, the garter stitch, the stockinette stitch and how to sew. This piece is knit flat, which is also ideal for beginners. Stockinette stitch gives this piece a thinner feel and look, and without sleeves makes it suitible for summer wear. With how loose it is and oversized, it allows the dress to be airy and doesn't let the kids be too hot in it.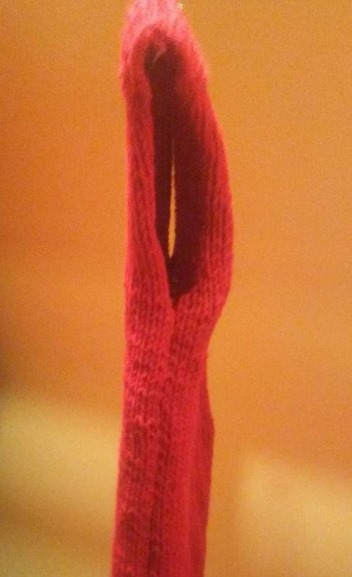 Size: 6-7 years, oversized
Items needed:
-Size 11 single point knitting needles
-Red Heart Comfort 1000g yarn in red, 1 skein
-US size 7 crochet needle
-Scissors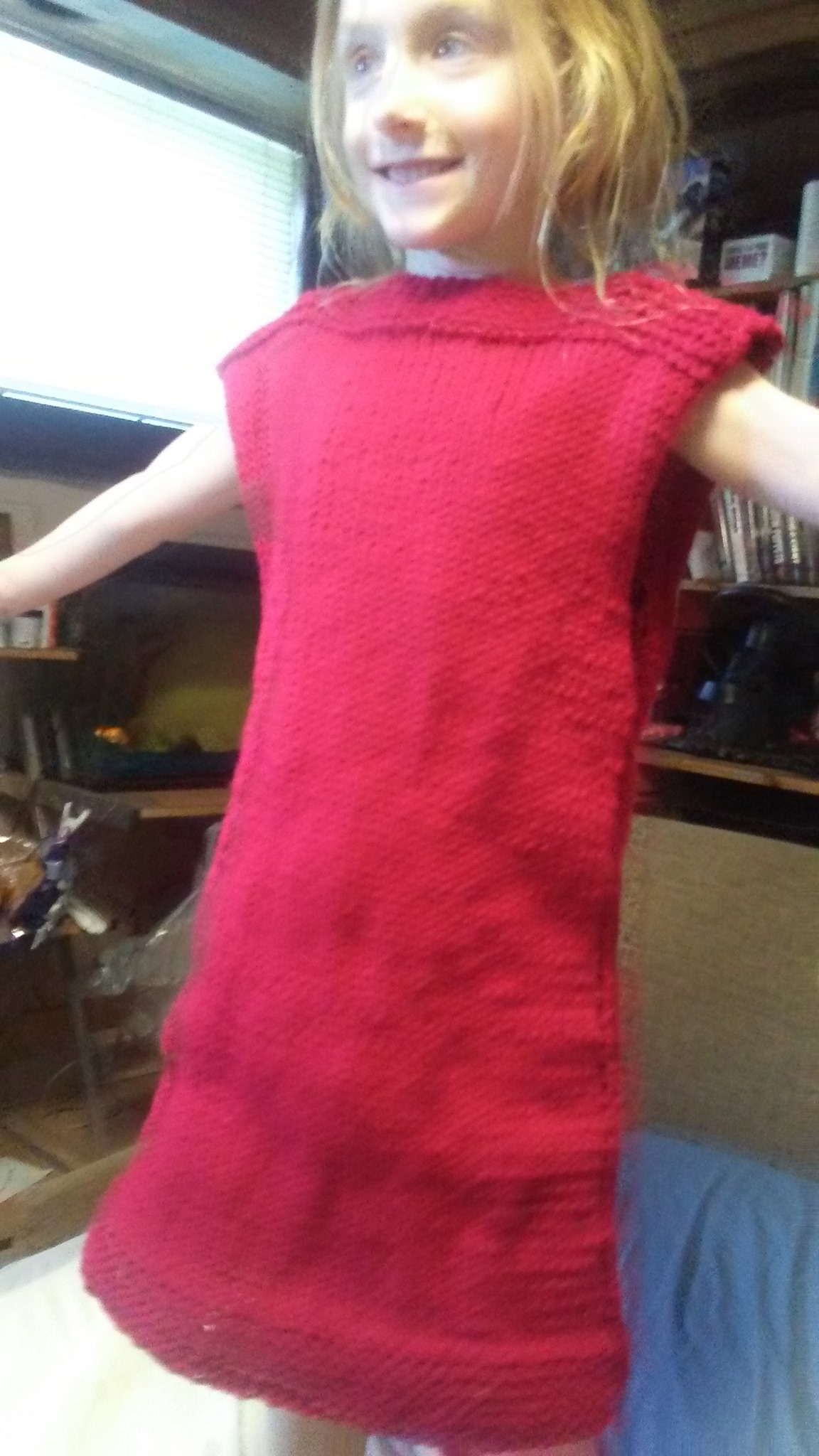 Kntting pattern:
Cast on 50 stitches
Knit rows 1-10 in garter stitch
Knit in stockinette stitch until piece measures about 18 inches
Knit next 10 rows in garter stitch. Piece should measure about 20 inches.
Bind off, cut the yarn with the scissors 5 inches from the piece. The piece will be used to sew in shoulder strap.
Repeat steps 1-5 with 2nd piece.
Turn piece so that the garter stitch sides are facing outwards, and the pattern inwards.
Sew the seams together at the shoulders, at least 4 inches from each side.
Leaving a 4 inch hold from the shoulders for the arms, sew the sides together with a crochet needle. Tie off.
Cut the end of the string about 5 inches from the piece. Sew in ends with a crochet needle.
Turn the piece inside-out, and you have your finished piece.
If you try this pattern, be sure to show us a photo in the comments and how you like the pattern! Personally, this was my first dress! I knew I was good with the garter stitch as I made the sweater, and I wanted to try a different pattern. My husband said he likes the edges on the dress so it gives it a nice pattern and is different from using just the garter stitch. I also like that it's sewn together at the top, since dresses with straps like a tank-top seem to fall off the shoulders of my girls all too often! This way it stays nice and secure so my girls can play hard and still have their dress in place! It fits well below their knees so they will be able to wear it for a long time.