by: Stephanie McEndree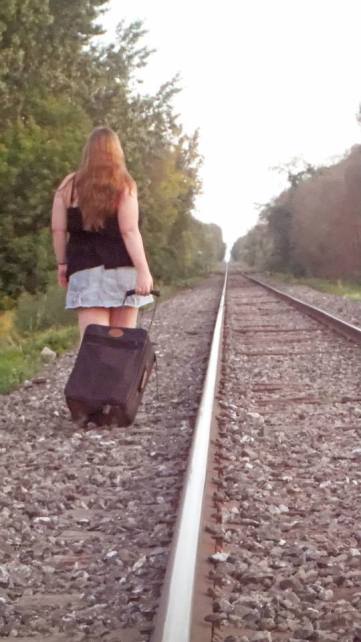 My dear stepson,
I know you never asked for me to be in your life. You've practically lived your entire childhood without me in the picture. You only knew of my existance when you were 14 years old. You probably imagined that someday your father would date another woman, and maybe you even imagined him becoming a father again. However, I don't think you imagined it quite like this. I know I didn't.
When your father and I became spouses, I didn't just agree to be his family. To me, I agreed to be family to his family. I agreed to be there for you as well, however you needed me. I sealed this agreement when I had children with your father, tying his blood to mine. My daughters are your sisters, you are my daughters' brother.
Despite our seperation, despite all that has happened, my daughters remain your sisters. You remain my daughters' brother. That bond of blood will never break. As your siblinghood remains intact, so does my pact to your father's family, to you.
I want you to know that the rupture of my relationship with your father, has not changed anything else. In my eyes, you are still my step-son. I am still your step-mother. I am not going anywhere.
So to you, I make these promises.
I promise to not mistreat you, especially not related to my feelings for your father. You are two seperate people in my and my daughters' lives. You may share blood with your father, but that is all you share.
I promise not to keep you from your sisters. If you want to remain in their lives, I will not prevent you from doing so. I want your sisters to know their brother, and for you to know your sisters.
I promise that you will always be welcome in our home. Whether you would like to visit your sisters, have someone to talk to, or even a place to stay, I am here for you. I may not be your first choice, but I am here nonetheless.
I promise to be an ear to listen, moral support when you need it, and a positive person in your life. I know you never had two full-time parents growing up, and I am very sorry to know that. Though I may have arrived late in your life, I plan to continue to be a positive adult in your life.
I may not be your blood, I may not have given birth to you, I may not have raised you, and I may not have known you nearly as long as some of your mother's closest friends. I may not live close to you, I may no longer be with your father, I may not be able to see you as often as I like. However, I am here for you. I care about you, and you are my daughters' blood. Family is very important to us, and I consider you a part of our family.
You are my daughters' brother. My daughters are your sisters. And until you tell me otherwise, you are still my stepson, and I am still your step-mother.
Looking for a group to join with like-minded moms? https://www.facebook.com/groups/504139310251519/" target="_blank">Click here.
Follow us on instagram.
Like us on facebook.
by: Stephanie McEndree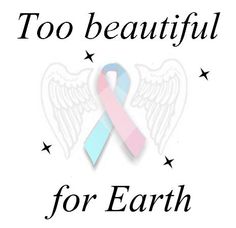 Pregnancy loss happens. Not many people talk about it, and some see it as a taboo subject. I am here to break the silence about that subject, and shed some light on what it's like.
I found out I was pregnant on April Fool's Day in 2012. After having a blood test confirm in at the hospital, I came home and did a home-pregnancy test. My fiancee and I at the time, were ecstatic. We had always wanted a child together, and this would be our first child ever.
Immediately, I went out and bought prenatal vitamins. I installed the a pregnancy tracking ticker, and a week by week progress app on my facebook. My mother bought me "What to expect when you're expecting," a book I read faithfully every day. I read specifically the information that pertained to the week of gestation I was in. I loved learning about everything. I loved comparing my little baby to whatever size fruit she was that week.
The first time I saw that ultrasound, I had tears in my eyes. The OB-GYN I had seen wanted to do a dating ultrasound, and so according to the ultrasound, the baby measured at 6 weeks 5 days. The heartbeat was at 121 beats per minute. The doctor said that everything looked normal.
I showed the photos to my then-fiancee. She was so happy! She would not stop gushing about those beautiful photos. She loved hearing the heartbeat with the fetal doppler that I bought. My belly grew big quickly, and I loved every bit of it. I went to yard sales and bought what I needed for the child; a bassinette, a stroller, baby clothes, and a newborn bath.
The wonder of becoming mothers consumed us. We read everything there was to know about being pregnant. We followed the baby's development closely. In May, I went to an OB-GYN appointment at 10 weeks 4 days. I could not physically hear the heartbeat, but the doctor said the machine picked it up just fine. My baby's heart would beat around 150 beats per minute.
In the morning of May 21st, 2012 when I was just a mere hours shy from being 12 weeks pregnant, I had a constant contraction that wouldn't stop. I went to the bathroom and blood came out. Terrified, I called an ambulance. There in a hospital room I was examined, where the doctor told me he couldn't find a heartbeat, but that my cervix was still closed. When he left, I realized that I was losing clots. A nurse came by and said it looked like a miscarriage. I began to cry, and I informed my family.
After nearly five hours of losing large amounts of clots and blood, I birthed my little baby. She was a tiny, 4-inch baby girl. I gave her a kiss and held her in my hand. Then, I was taken to ultrasound, where I knew the baby wouldn't be there. The ultrasound technician and doctor agreed that I had lost the baby, that all there was left in my uterus was clots and placental remains. After an hour, I was still bleeding, so I had an emergency d&c to remove the placental remains.
I was put into a labor and delivery recovery room, which I found both disturbing yet comforting. Disturbing because in other rooms were mothers with their living children, and the room was surrounded by mother and child photos. Comforting, because I felt validated as a mother who gave birth, even if that child was so small, and didn't survive. There was an angel of a nurse with me, a beautiful blonde, that listened to me express my sorrow and heartbreak. I never got her name, but I will always remember her kindness.
I was sent home. I brought my baby to be cremated, but she was so small that no ashes remained. I nevertheless carry a small urn symbolicly, and I had a funeral for her. I then planted a beautiful pink lilac tree at a sanctuary in Perth, Ontario so that it can grow like Rowan would have.
My then-fiancee and I still mourn our baby girl to this day. She will always have a special place in our hearts.
The pain of losing a baby is unlike any other in the world. It is the worst pain that exists. It is so terrible that there is no word for a parent who has lost a child, like there is for a widow or an orphan. Seeing women pregnant at the same time as you, have their babies, have plump and healthy bellies, makes you ache for your child. Phone calls from the hospital to schedule your 5 month ultrasound and to sign you up for prenatal classes, painful reminders. People expect you to move on, but the truth is, you never do.
I am grateful to have my two rainbow babies. I wonder what it would have been like to have all three of my babies here, to watch them play, teach eachother, learn together. I tell my children about their older sister, because I feel it's important that they know. I still speak of Rowan, because her memory is all that is left of her.
If you have lost a child, remember that you are not alone. 1 in 4 women have lost a child to pregnancy loss. My hospital was kind enough to provide me with brochures and pamphlets for grief support. If you feel you need it, reach out and get help. You are mother to an angel….you carried one in your womb, and in your arms. You are beautiful.
Looking for a group to join with like-minded moms? https://www.facebook.com/groups/504139310251519/" target="_blank">Click here.
Follow us on instagram.
Like us on facebook.