by: Rev Dr. Stéphanie Noircent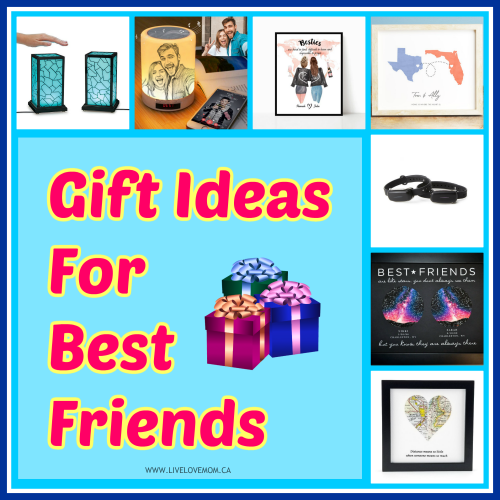 Don't know what to get as a gift for your best friend? After gift-giving for so many years, we all come up empty on ideas once in a while on what to give our best friends. When they already have everything they need or want, you're not sure what to get them. Here is a list of ideas for a meaningful gift your best friend will love.
Friendship Lamp. Connected by wifi, these lamps light up when you touch them. No matter how far away you are, when you touch your lamp, your friend's lamp will also light up. This way they will know you are thinking of them.
Touch Bracelets. Similar concept of the lamps, these are bracelets that you can wear on your wrist. If you touch yours, your friend's bracelet will light up and vibrate. You can use it as a secret signal, like you need to talk to the other and to get online or check their instant messager.
Portraits. Cartoon portraits are being sold where you can customize it to look like you and your friend. You can even get the portraits on mugs, or on a canvas. Your friend will have a reminder of you always.
Location map. Maps can be customized showing the location you both live, and join them together in the shape of a heart. Or, it can be the outline of the country you live in and your friends' with a heart at the city where you reside, and a line connecting you two. You can frame it and your friend can hang it up and remember they are always in your heart.
Night Lamp. You can get a photo printed on a night lamp of you and your best friend together. Choose a good quality photo of you two having a good time. They will be able to see it every night and it will make them smile.
Sky art. Some online stores sell personalized star charts according to your birth days and put them next to your friend's birthday with a cute message. It's something thoughtful, beautiful and easy to frame to put on a dresser or display on a wall.
Got any more gift ideas? Comment below!
by: Rev Dr. Stéphanie McEndree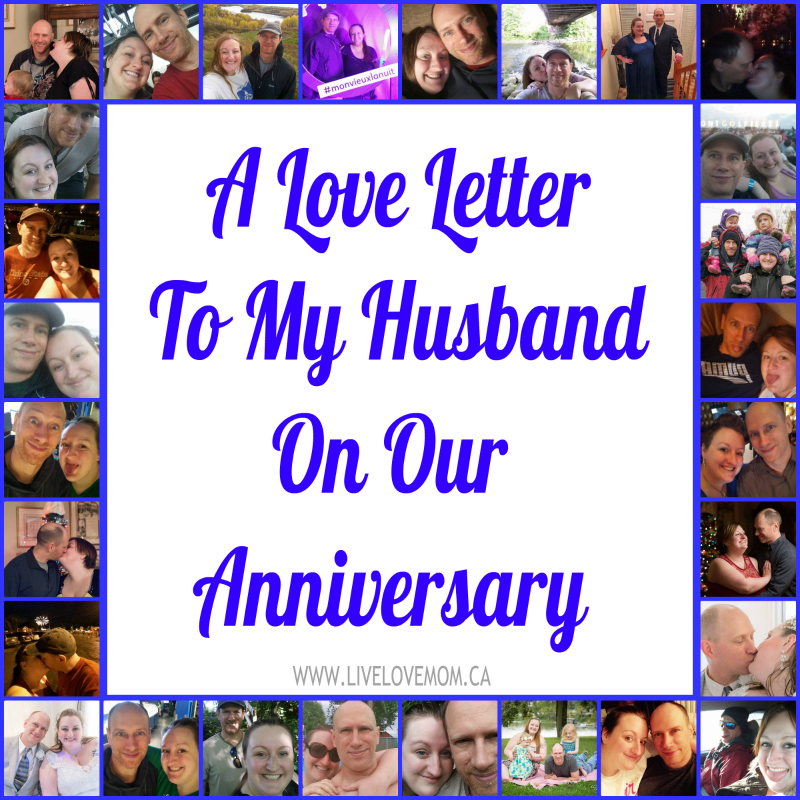 My dearest life partner,
Today marks two wonderful, joy-filled years that we've been married. I have to say I am not surprised, since I knew we would be happy together years before we married. We have so much in common, I knew that we were very compatible. Our shared morals and values really brought us together, and I knew we would make a life together. Here we are, having accomplished so much already. I am very proud of us.
Together, we made some of our most important dreams come true. Your dream was always to have a family of your own, and now you do. I wanted a house, and now we live in one. We both wanted a practical vehicle, and now we do. I've always wanted a dog, and now we have one. But most importantly, you have someone to come home to now, and so do I. 
The pandemic has seen a rise in breakups. Most marriages are just a couple of hours a night. However you and I got to live together full time when the first wave hit. I am so lucky I found someone I actually like, because now we miss that time together. I love when you have vacation time so we can spend more time together. It brought us closer together and we were able to do the small things like cuddle while watching a movie with the kids. We didn't have to worry about getting up early in the morning for school for them or work. Whatever hardships we faced, we faced together. Small bumps in the road could never stop our journey.
I can never truly express how incredibly grateful I am to you. You changed my life for the better, and the life of my children. You turned everything around for the positive. I am excited when I wake up in the morning, and I look forward to sleeping beside you every night. I love that you give me what I need and express what you need. We've both learned to put ourselves first and advocate for what we want and need, and I am so glad we did. We know to treat each other well and have known since before we got together. We've grown together and become a team, working together for a common goal. 
After all of these years being together, and for these last two years as well, thank you for choosing me. Thank you for waking up every day and choosing to still stand by my side and be my husband. Thank you for choosing yourself, your happiness, me, my children, our happiness, our love, and our life together. I love you beyond the stars, my love. 
Love,
Your adoring wife.
by: Rev Dr. Stéphanie McEndree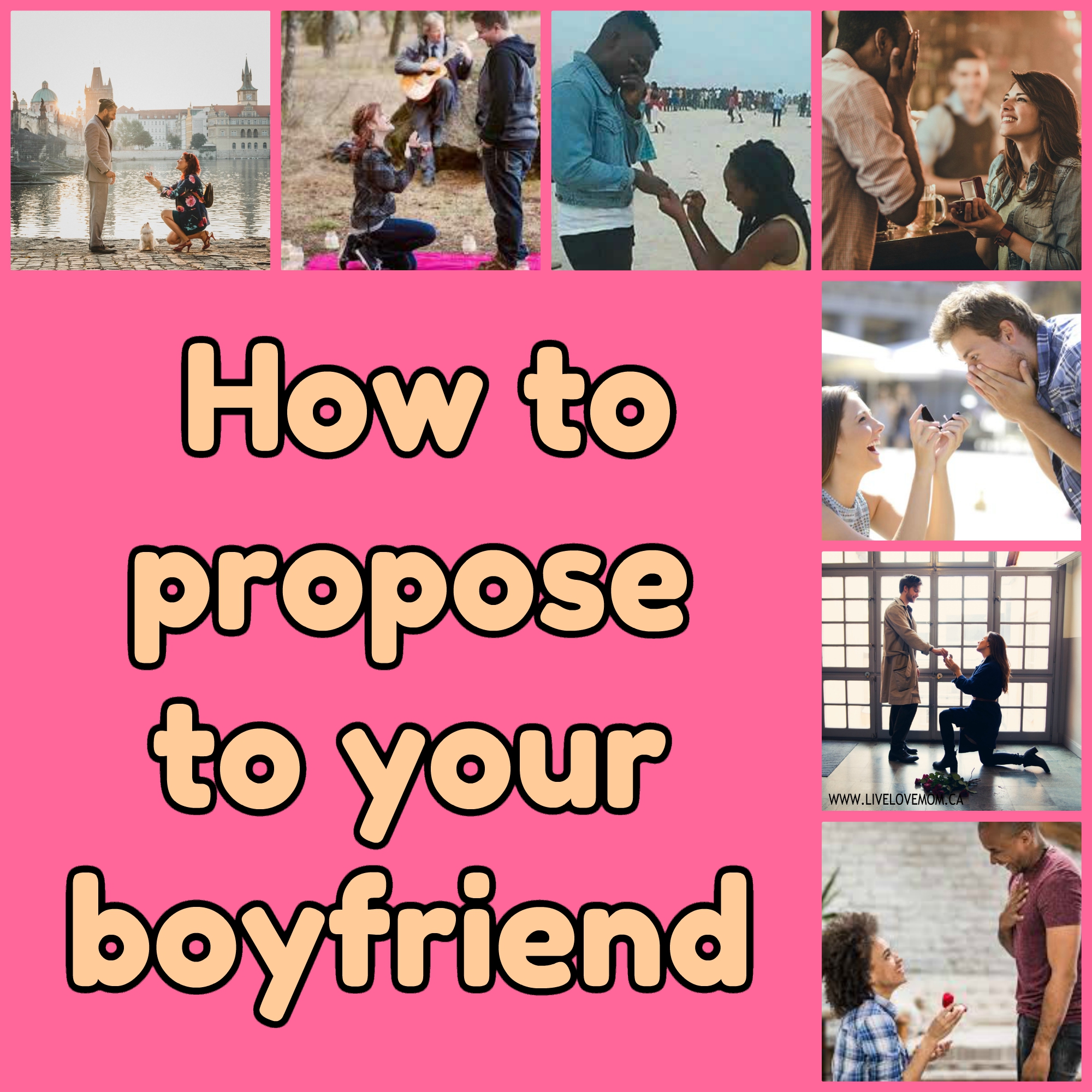 Proposing to your boyfriend can be exciting for anyone! Whether in a heterosexual or homosexual relationship, engagements are a big step in any couple. Often, it's men who propose to women, so there isn't a lot out there that tells you how you can propose to a man. However, there is a tradition in the UK and Ireland where women propose to their man on February 29th. It started in Ireland in 5th century when St. Patrick heard St. Brigid complain about having to wait 7 years before getting engaged. It has been tradition every since. However, for all other countries, we don't have any such dates. If you want to propose to your boyfriend, here are some ideas.
Get a mengagement ring. Does your man like jewelry? Does he like rings? Then get an engagement ring for him! There are plenty of styles out there for men, or feminine styles for the metrosexual. Not sure what styles he likes, or would like? Ask his friends to ask his opinion on rings. Or, you could always propose at a jewelry shop and have him pick the ring he wants.
Location, location, location. Pick a location you know he'll like. Some great ideas are; the place you first met, his favorite restaurant, his favorite park, where you had your first kiss, by a meaningful location for him (the neighborhood where he grew up, where he graduated, his childhood home, etc), at a family gathering, at a family event, during a party for him, and more. Are you planning a special trip or vacation together? Propose then!
Tokens of affection. If your man isn't someone who likes rings, consider offering him something else as a token of your affection. Give him a puppy, a collectible item he's been vying for, a new video game system, his favorite athlete's signed poster, tickets to his favorite team's game, front-row seats to his favorite band's concert, plane tickets to a vacation location, and more.
Do it at the right time. If you've been fighting a lot recently, or you have been together for less than a year under normal circumstances, it's not the right time to propose. It's better to wait until you both are sure that you want to spend the rest of your life together. Also, it's important that you've already lived together for a decent amount of time. Just like your friends, just because you get along doesn't mean you're meant to live together. Be sure you really are a good fit in the long-run before taking such a leap. Take your time to really plan everything out to make it special.
Wear something special. Don that dress he loves on you, or that snazzy suit that makes him grin. If it's a quiet evening at home, his favorite T-shirt with nothing underneath is sure to get his attention if you want some fantastic love-making afterwards to celebrate. You can also wear something thematic; a jersey of his favorite football team if you're at a game or proposing at the superbowl,
Ambiance. If you aren't proposing at a romantic restaurant or somewhere with a nice feel to it, feel free to make it your own. Set up a romantic picnic at his favorite park. Spell his name out with candles. Play his favorite songs by his favorite bands. Throw rose petals on your bed. Get creative and set the mood.
You can also take another turn and plan out something completely different. Some couples have had the proposing person carry signs outside on top of buses saying romantic things before proposing. Some have involved the children by having them give the partner the engagement ring. Some have planned out an elaborate choreographed dance for their loved one. Some people even propose on stage, by lettering on a sea plane, a billboard on the busiest highway, or their partner's first grade class carrying each a letter that spells out "Will you marry me?" Nearly all ideas are good ones, go with what feels right and what you know your loved one will love.
Be sure he's open to being proposed to. Some guys prefer to do the proposing, usually these are men that are fairly traditional, and may have always dreamed of their proposing to their soulmate. Have one of his friends ask him what he thinks about women proposing to men? If he's open to it, you probably have the green light to go ahead with your plans. Not comfortable soliciting the help of his friends? Watch "The Proposal" with your significant other, and ask if that's something he would be into.
Be sure he'll say yes. If you've been talking about your hypothetical wedding plans and have agreed you both want to get married someday to each other, and you've been in a solid, meaningful relationship for years, then by all means propose! If your significant other has had a bad divorce and has sworn off all weddings and marriages, or if he simply doesn't believe in marriage, then proposing may not be the best idea.
Got anything more to add, or any tips, tricks and advice? Comment below!
by: Rev Dr. Stéphanie McEndree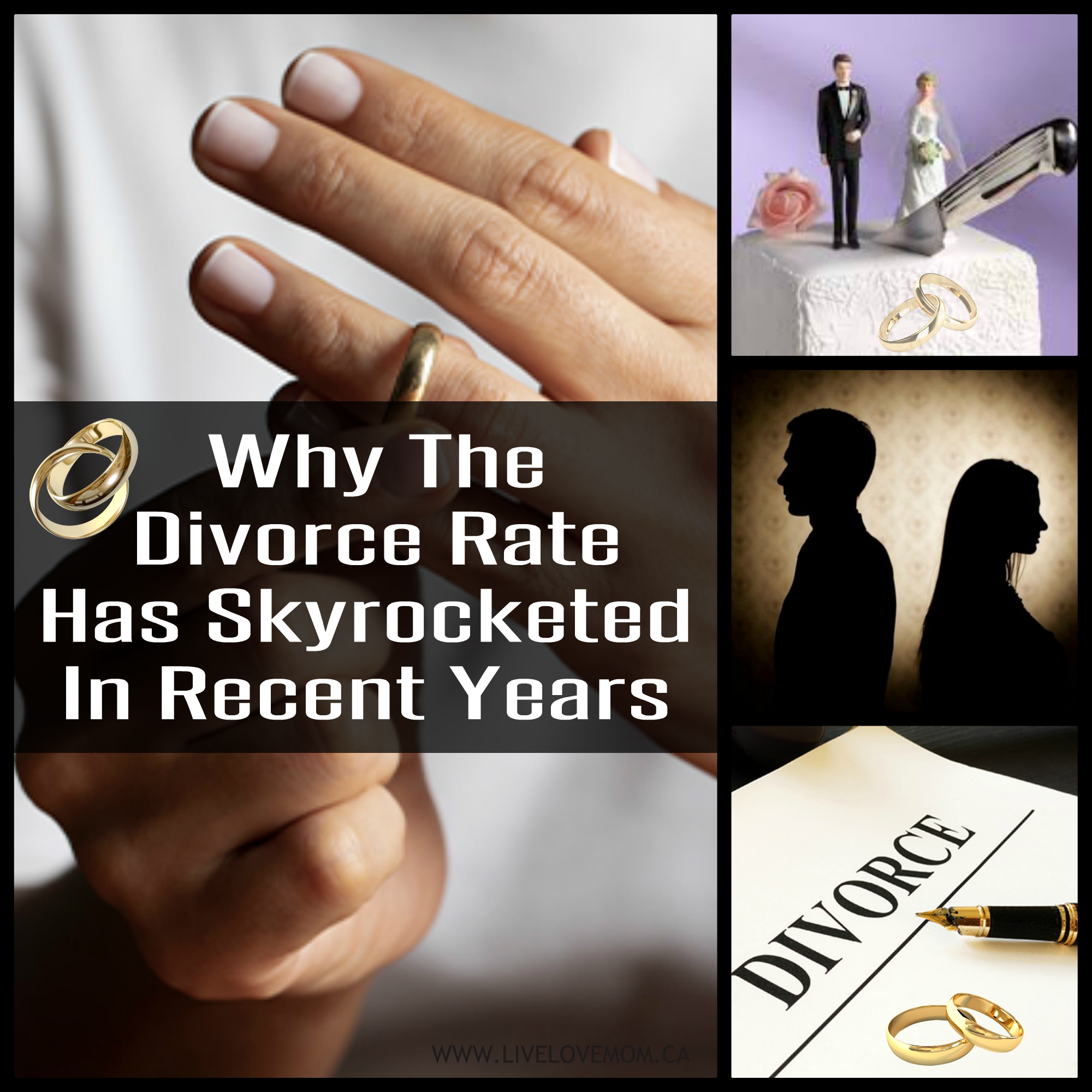 Plenty of people have alleged that the divorce rate is much higher than in past decades. I decided to look at the science behind this and see if it's true. From articles that I read, it turns out that the divorce rate had the sharpest incline around the 1970s. So however true this may be, it's important to ask ourselves; why?
Why are more and more marriages failing? The divorce rate currently sits at 50% to 51%, which is extremely high. If we want marriages to succeed, it's good to know exactly why people are getting divorced. Here are the top 13 reasons why people are getting divorced.
Money
The most common reason for divorce is money. There are many different reasons why money may become an issue in a marriage. If only one person works in the couple, the working person may resent the other spouse for not working and contributing financially to their household. In a twist, the unemployed spouse may resent their working spouse for not providing the unemployed spouse with some money for them to get themselves things they need for themselves such as clothing, shoes, and hygeine products. There may also be issues with trust when it comes to money. A spouse may spend money in a joint bank account meant for something else, or shop with the other spouse's credit card without permission. Even when both spouses cannot budget, they will blame each other for their reckless spending and inability to pay bills.
Lack of intimacy
This is definitely a romance-killer. Whether one spouse is being ableist because the other spouse has a medical condition that prevents sex, or one person has a higher libido than the other, this can be an issue. People with high sex drives need plenty of intimacy. However, some people are romantic but identify as asexual. Some spouses just have a lower libido or they don't enjoy sex as much. This can be due to past trauma, their spouse not being a talented lover, or a medical issue. It's important to talk to your spouse about any issues you may have with intimacy. Some have nothing to do with sex, and spouses just want to be cuddled, talked with, kissed, hugged, and generally appreciated. Don't forget to show your spouse you love and appreciate them!
Lack of commitment
Some people get married because society was pressured into it, but they weren't ready to commit. Some spouses even live in seperate houses, even seperate towns or countries. Perhaps one of the spouses believed they would move in together once they were married. When that doesn't happen and the other person doesn't want that to change, they will seek a divorce. It can also be because a spouse doesn't put effort into the marriage anymore. They can come home from work, spend time alone without their spouse, go to bed, then repeat. Like lack of intimacy, this is something that can be fixed with communication and perhaps couples therapy.
Conflict and arguing
Some say if you don't argue, then you don't care. This can be true to a point. If couples find out they have conflicting views and morals, it can very quickly destroy a marriage. Part of the reason people get married in the first place is that they have a lot in common, and agree on how they would raise children if they choose to have any. However, if someone changes core values and beliefs, it causes a rupture in the marriage. Even just constant bickering and nagging can wear the spouses down. 
Infidelity
This is one for the history books, as it was one of the first reasons for divorce that was allowed. When your spouse has another relationship or sexual encounter with someone else behind your back, it's a true betrayal. They do it while sneaking around, so you wonder how long it's been going on. You lose all trust in your partner. The infidelity can cause life-altering concequences such as STIs or even a child outside of the marriage. Some people even have double lives and two families. Marriages rarely recover from this, especially when the cheating spouse refuses to change, or they leave their spouse for their lover.
Abuse
Not too long ago, women weren't able to work and men were the spouses who had full control of finances. Women couldn't escape abusive marriages because they had no access to money to travel and get away. The law was never on their side either, as beating your wife was seen as socially acceptable. With the rise of domestic violence awareness and laws being passed to penalize it, women are finally able to leave abusive marriages. Men can also get away from abusive wives and go to shelters. Now that women can work, they can have their own money and be able to flee a marriage that is toxic. 
Lack of compatibility
Arranged marriages often end up in divorce (where society permits it) because the people are just not compatible. People change as they grow and mature. The two people who married 20 years ago are not the same people as now, and they may just not fit together anymore. Sometimes, people just fall out of love with their spouses. If you don't love each other anymore, there is no reason to stay together. Love, trust and communication is what builds a solid marriage, and if you don't have that then there is no reason to stay married.
Physical appearance
We all look amazing when we get married as young men and women. As we age, wrinkles and saggy skin happens, and some weight gets gained, some of us lose their hair. There are some people that divorce their spouse because the spouse's appearance has changed to the petitioner's dislike. Maybe you didn't think your husband would be fat and bald as he grew older. However shallow this reason may be, loss of attraction is a real thing. There are also people who will transform themselves and think they deserve better than the person they are with. If someone goes through a makeover or loses a lot of weight, they may not want to be with the person who accepted them for who they were before.
Addictions
When a spouse develops an addiction to drugs or alcohol, this is often a deal-breaker. Substance abuse not only consumes the addict, but it also drains family funds, ruins relationships, creates debt, and sometimes even puts the couple in physical danger. There are other addictions like sex addiction that goes hand-in-hand with infidelity, or food addiction that fits in with money problems and physical appearance. 
Getting married at an early age
Getting married too early has an extremely high rate of divorce. Whether teens married because a pregnancy was involved or they wanted to escape their parents or get emanstipated, it's often not the right person for you. People who get married in their teens or soon after rarely stay married. As you grow, you want different things for yourself and your life. Maybe you believed you would be a famous musician at age 16, but now at age 30 you know that isn't going to happen and how rare that would be to happen. Maybe your spouse grew up to be a completely different person than the one you got to know before you got married. 
Getting married for the wrong reasons
If you didn't marry for love, then you didn't marry for the right reasons. Some people get married to allow their spouse to get medical insurance, citizenship, or even just as a business deal. If you don't marry for love, then your marriage will probably not last. A marriage of convenience is not something that is meant to happen, but it still does to this day. 
Lack of communication
When you don't talk about any issues or hurdles you may have, there is no way you will know what the problem is or how to fix it. It's always extremely important to talk to each other and not assume the other person will know, no matter how many hints you drop. No one can read minds, so you need to say it with words. Communication is one of the reasons that so many marriages have lasted as long as they have. 
Lack of equality and loss of identity
If your spouse starts treating you like you are lesser-than and doesn't want to change, it's time to go. Remember, you are no one's servant. Loss of identity happens when children move out of the home and the parents no longer see themselves as parents, or at least not full-time ones. Even when both people retire, their marriages are no longer a couple of hours per night while they work. They may realize that they can't stand the way the other person chews, or puts their feet up on the table at lunch time. They may get sick of each other and want to divorce, or they may begin to argue while they become stir-crazy. It's important to get out of the house and engage in hobbies and things that you enjoy, whether together or not. 
Can you think of any other reasons the divorce rate has increased? Comment below!
by: Rev Dr. Stéphanie McEndree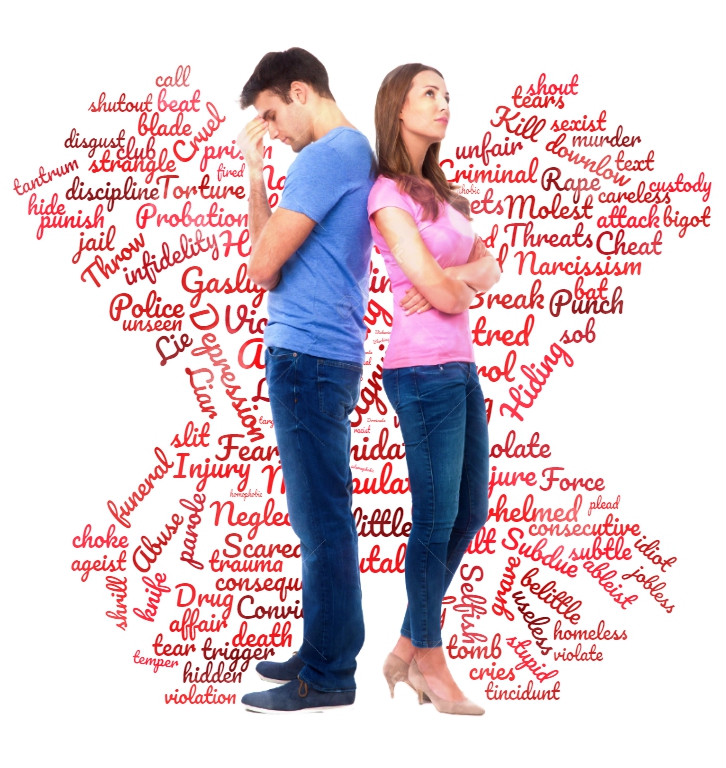 Whether you are reading this because you want to know whether you are in an abusive relationship or not, it's always good to be informed and aware. Feel free to link this to your loved one if you've noticed some disturbing behavior from their partner. Remember, your health and wellbeing comes before anyone else's. If you are being harmed or are unhappy in any way, you have every right to leave that situation no matter what. You are a free person and no one can force you to do things you don't want to do. 
Here are the different types of abuse listed by category.
Financial abuse can rear it's ugly head in many different forms. If you have an income, whether it's welfare or from working, there are ways your partner can use this to abuse you. The partner may demand to know your bank card number and pin, and change it without your consent. They may demand your online banking password and change that as well. Spending your money without your consent is also financial abuse, and so is stealing your money. What some partners will do is keep their victim's money for themselves. Sometimes, the abuser will give their victims an ''allowance'' off of the victim's own salary. More often than not, this amount is barely enough, or not enough, to cover the very basic expenses of life. Abusers use money to control their victims and to keep them from leaving. 
If you don't have an income, your abuser will withhold money from you. They will refuse to spend money on food for you, or to share what they bought with you, such as hygeine products, clothes or food. When you are married, you are considered under your spouses's charge and care, and it is expected that they provide for your needs. They accepted that fact when they married you, there is no excuse to cause such gross neglect. Abusers even do this to their children, confiscating their earnings, stealing their money or withholding them from the basic neccessities of life. It's cruel and is absolutely abuse.
Physical Abuse is the most commonly recognized form of abuse. Abusers will strike, punch, hit, kick, shove, push, or throw their victims. They can go even further and stab, strangle, or break limbs. They can attack and beat their victims, their children, or their pets, even their family members or friends. This is the abuser wanting to exert control over their victims. They want to scare their victims so they are too afraid to leave. The abusers want their victims to do exactly what they tell them to, and use threats and violence to get their way. 
Physical abusers are getting smarter. They assault their victims in places that is usually hidden with clothing. If their victims often wear bikinis, they will strike their victim's buttocks and demand that their victim wear a full buttocks-covering for a bikini bottom. They can stab or punch in the head which is hidden under the hair. They can bite, scratch, twist, pinch, poke, or do anything that is harmful to their victim. To keep their victim with them, they will apologize and offer gifts and say they will change and go to anger management or therapy. This is all lies and when their partner takes them back, they begin the assault again. The cycle continues. Abusers go so far as to kill their victims, and beatings get worse one after another. It causes lifelong damage and even paralysis.
Mental Abuse often consists of gas-lighting, accusations, lying, deflective, defensive behavior. People nowadays call this ''mind games''. Abusers will often put their victims through a series of ''tests'' to prove their love, devotion or loyalty to their abuser. Abusers do this to make themselves feel superior to their victims. They can also invent scenarios they say happened, or will happen, when it never did. They can put you in a false sense of danger, such as lying about being in a gang and that a rival gang has a price on the abuser's head. The abuser can threaten that their friends or family would harm their victim. They yell at their victim in front of everyone, wanting to create a reputation that their victim is not a good partner. They threaten to ruin their victim's reputation and spread rumors about them. They get a thrill out of watching the mental anguish this causes their victim. They want their victim to seem like the ''bad guy'', and the abuser wants pity and sympathy from others. This may be a way to destroy their victim's confidence so that it makes the victim believe that police would never believe that the abuser is abusive or did anything bad. 
Psychological Abuse is one of the unseen forms of abuse. It often consists of threats or any attempts to frighten, isolate or control the victim. It's also called emotional abuse or verbal abuse. This includes verbal aggression, intimidation, manipulation, and humiliation. Most of the time, this form of abuse unfolds as a pattern of behavior over time who's aim is to destroy another person's sense of dignity, identity, self esteem and self worth. Victims often end up with anxiety disorders as they are subjected to this trauma.
Often the abuser belittles and insults their victim. They say these insults often so that the victim will start believing them. They say that no one else will ever love the victim, or that they are not worthy or deserving of love, or anything else that they need or want. It's truly soul-crushing.
Spiritual Abuse, also known as religious abuse, is when an abuser prevents his victim from practicing their religion. The abuser stops the victim from going to their place of worship or speak with any members of their clergy. They will mock the religion and it's customs and practices to make their victim feel ashamed to do anything spiritual or religious in front of the abuser, or at all. The abuser will impose their beliefs on the victim and may force the victim to participate in the abuser's own religion or spirituality, knowing full well the victim doesn't believe in it. They can prevent their victim from speaking about their religion or spirituality, performing prayers or rituals, and even force-feed their victims when they are practicing religious fasting. They can sabotage their victim's plans to go on a pilgrimmage, visit a holy place or even attend their confirmation, baptism or ba(r) mitzvah. Abusers know that worshippers can claim sanctuary or go to a faith-run shelter if they want to flee the relationship. This is their way of cutting off their victims' ties to further trap them into a relationship with the abuser.
Freedom of religion is a basic human right. To be deprived of one of the basic ways one can express themselves and devotion to their dieties or ancestors is horrible. If you recognize anything in this text, you are being abused.
Cultural Abuse is when an abuser prevents their victim from participating in their own culture. For example, Native American children were forced to wear colonist's clothing and not permitted to paint their faces, speak their native language and their hair was cut short despite the cultural significance of their long hair. Even to this day, people demand that immigrants speak the nation's official language in public, and not their own native tongue. Abusers will also prevent victims from celebrating cultural holidays such as Cinco de Mayo, Dio de los Muertos, Mardi Gras, St. Patrick's Day, or anything else that is important to the victim. Abusers will do everything to prevent their victims from getting tribal tattoos as pacific islanders do, to get piercings like certain tribes do, or even very modern and basic things like breastfeeding and baby-wearing the victim's own child. 
Often cultural abusers will force people who are not of their own culture to assimilate. They will try to wipe out their victim's culture and heritage and prevent the victims from repeating this. If they have children together, the abuser may even lie to children saying their victim parent does not come from that place, and prevent that parent from reciting cultural tales, songs or rites. 
Sexual Abuse can come in many forms. The abuser sexually abuses their victim when they sexually harrass their victim, molest, rape, or traffick them. This includes genital mutilation such as amputating the clitoris, sewing the vagina shut, castrating or amputation of the penis and forced sterilization or pregnancy and birth. This is one of the most sadistic forms of abuse. Centuries ago when people were forced into slavery, the abusers would force their victims to have sex with each other, even their own family members in order to cause pregnancies to make more victims of slavery. It's where the term ''mother-fucker'' comes from.
The abuser can also purposefully withhold sex from their partner as a form of punishment, reprimand, discipline, or a way to control their victim. This is often a form of manipulation to get their victim to do what the abuser wants. The abuser may also spread false information and rumors about the victim's sexual talents or body to ensure no one else will desire their victim. Abusers can also infect victims with STIs on purpose to trap that person. They can also lie about their own sexual health in order to more easily infect their victim. Abusers can also wear a condom during sex, but then secretly remove it without the other person's knowledge or consent. All of these and more are forms of sexual abuse.
Do any of these behaviors or actions sound familiar? Then, unfortulately you are in an abusive relationship. Pack a few things and get out of there as soon as you can. You deserve better, and you are worth more, and you are loved.
By: Rev Dr. Stephanie McEndree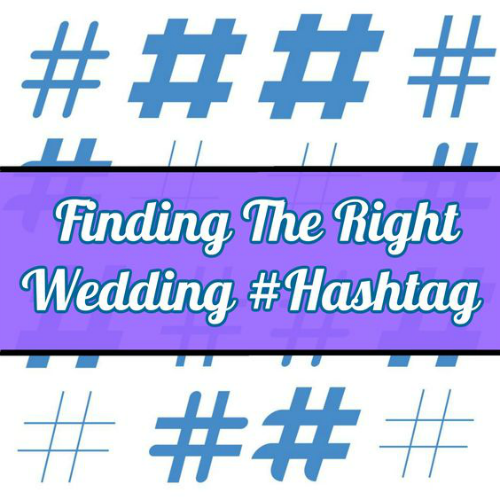 Wedding hashtags are rising in popularity. With the social media generation, it makes finding your wedding-specific posts easier.
Hashtags were created to find specific things you are looking for. Since the hashtag #wedding has millions of posts, it would be hard to dig through those for hours just to find your photos. Professional photographers, venues and family members can use a custom hashtag created by the couple so it's easier to find their posts. Are you ready to find yours?
For those who have tough last names, such as Asian or Russian names, we suggest a hashtag in your own language. Or, use the woman's last name in a hashtag such as this: #RomanovNoMore for those who will take their husband's surname. You can also use generics, such as #MrAndMrsGusenov and such.
Here are some ideas for popular last names.
Combs: #HereCombsTheBride
Murray: #WillYouMurrayMe #GettingMurrayed #WeAreGettingMurrayed
Smith: #SmithenByYou #ForeverSmithen #AlwaysSmithen
Heele: #HeadOverHeeles
Vincent: #WeddingOfTheVincentury
Jones: #JonesingToBeWed
Hall: #HallwaysAndForever #DeckTheHalls
Reede: #ReedeingOurVows
Redd: #YouReddMyMind
Moore: #ILoveYouMoore #MineForeverMoore 
Brown: #BrownWedding
White: #AllDressedInWhite #WhiteDressWedding 
Greene: #GreeneWeddingDay
Day: #ItsOurWeddingDay #DayTimeWedding #DayWeddingTime
Wyatt: #WyattDontWeGetMarried
Parker: #ParkerRightAtTheChapel
Endree: #EndreeIntoMarriage
Bell: #RingTheWeddingBells
Lyons: #ImNotLyons
Dore: #DoreMiWedding
Moss: #MossBeTrueLove
Lachapelle: #GettingMarriedAtLachapelle #HitchedAtLachapelle
Gates: #GatesToMatrimony #GatesToHeaven
Baker: #BakerAWeddingCake
Rider: #RiderOffIntoTheSunset #RiderIntoTheSunset 
Trump: #LoveTrumpsAll
Obama: #ObamaSelfNoMore
Sherman: #ShermanAndWife
Herman: #HerManForever #HermanAndWife
King: #KingAndHisQueen
Morrison: #MorrisonToGetMarried
Paynter: #MarryAPaynter
Lloyd: #PraiseTheLloyd
Lord: #MarriedBeforeTheLord
Dalton: #DalTonsOfLove
Carlton: #CarlTonsOfHappiness
Tobe: #MeantToBe
Tremblay: #ImTremblayingWedding #ImTremblaying
Ramos: #VamosRamos
Miller: #MillerWeddingDay
Love: #LoveIsInTheAir
Black: #BlackTieWedding #BlackSuitWedding
Farmer: #FarmerFreshWedding
Ruiz: #JeezRuizWedding
Gonzales: #GonzaLesGetMarried 
Flores: #SmellTheWeddingFlores
Rodriguez: #RodriguezWhatImGettingMarried
Williams: #WilliamsYouMarryMe
Johnson: #JohnsonNoMore #JohnsonNotLonesome
Anderson: #AndersonTheyLivedHappilyEverAfter
Gahm: #2CanPlayAtThatGahm #GahmOn
Schucks: #AwwSchucks #SchucksToBeSingle
Spratt: #HolySprattrimony
Hines: #HinesByMe
Coppola: #ACoppolaNewlyWeds
Petti: #SammyGetsPetti
Watts: #TurnDownForWatts
Barretter: #ForBarretterOrWorse
Hesstory: #TheRestIsHesstory
Schulte: #ThouSchulteMarry
Perez: #ForThePerezOfOurDays
Sumanny: #SumannyReasonsToMarryYou
Wright: #FoundMrWright #FoundMissWright #FeelsSoWright
M(a)cPherson: #YoureMyMcPherson #YoureMyFavoriteMacPherson
Richards: #ForRichardsOrPoorer #RagsToRichards
Schwartz: #DontThwartTheSchwartz

Jones: #JonesingToBeA(husband's last name) #JonesingToBeHitched
For first names:
Chris & Mary: #MaryChrisMrs
Stephanie & Hugh: #StephanieReasonsToLoveHugh
Evan: #LoveYouEvanMore
Hugh: #HughTakeMyBreathAway #ILoveHugh #WillHughMarryMe
Lockhart: #LockedAndLoaded
Saul: #SaulIEverWantIsYou #SaulIEverWanted
Richard: #ForRichardOrForPoorer
Margaret: #IWillNotMargaretThis
William: #WillYouBeMyBride #WillYouMarryMe
Mei: #YouMeiKissTheBride #YouMaeKissTheBride
Mary: #WillYouMaryMe
Bart: #YoureAPieceOfBart #YoureAWorkOfBart #AlwaysPartOfMyBart #MyLoveMyBartMySoul
Cameron: #CamtWaitToMarryYou #CameronNeedsMaceroons
Zachary: #ZachsWhatImTalkingAbout #ZachsAllFolks
Wanda: #IWandaBeWithYou #IWandaMarryYou
Eli: #EliEverWanted 
Ashley: #AshleyEverAfter #AshleighEverAfter #AshleeEverAfter #AshMeToBeYours #AshMeToMarryYou
The best hashtags for weddings are punny and make use of the words and names used. When common names are used, such as Smith, the wedding year, date or location can make yours more unique. For your own unique hashtag, be sure to email us at livelovemom1@gmail.com or comment below

by: Rev Dr. Stephanie McEndree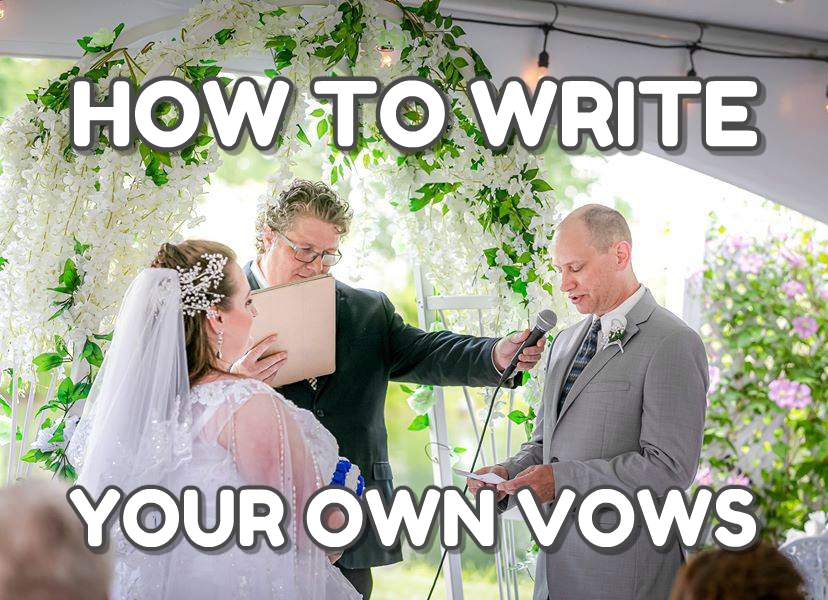 In my experience, it's always better to write your very own vows. I've said vows to my husband three times; once at our wedding where they were bits and pieces of vows I read online I felt I related to. The second, at our handfasting where my husband and I read the traditional celtic vows. And finally, just today where I wrote my very own vows that came from the heart. It's only with the vows from today that I cried saying them, and that they felt truly 100% right. My husband wrote his very own with no pre-written guides at the wedding, and he cried, and never regretted them. I therefore stand strong in my opinion: always go with your very own vows, straight from the heart.
Now some people aren't the best writers, and that's okay. There are many tips that can be used to make your words into beautiful vows, or even just say them the way they are. Here are some tips to help you write vows from your own very heart.
Listen to other people's vows. Choose the style you like the most, and what you love most about what was said. Was it when the bride reminisced about when they first met? Was it when she described their first I love you's? Was it when she described the very essence and depth she feels her partner's love?
Use your own words. This is very important to make them your very own. For example, my cousin's vows to her wife were "You are in my bones Heather Dawn." and her wife's words were "You are in my bones, the tips of my toes to the tips of my fingers." So I went with the parts of me that I felt my husband's love…I said "You are in my heart, my mind, my soul, and my womb where our child will grow, Bart Alan." You see, I described where he was in my being, which turns out were very different places, and had very different meanings. You can do something similar in your vows.
Get fancy. If vocabulary isn't your forte, look up the adjective you want to use on the thesaurus website and search for synonyms of the word you want to say. For example, if you want to say your husband is good to you but want a fancier word…you can use sweet, kind, generous, understanding, compassionate, etc. Go deeper than a general word if you can. Just exactly HOW is he good to you? What does he do that makes your heart sing?
Choose difining moments. When was the time you knew she was the one? When did you have your first adventure together? How did you feel when she proposed to you? These and many more you can use in your vows, and bringing you back to those magical moments on your wedding day, with your future spouse in front of you looking your best in front of all your friends and family, will make your heart burst with joy.
Include your culture. If you want, you can include aspects of yours and your fiancee's cultures. You can speak about the times you first read the Torah together, or how special it was having your fiance at Temple with you. If your spouse converted to marry you, that is also something you can bring up to show how moved you were at their dedication. You can include your spiritual journey together, or quotes such as "couples that pray together stay together."
Following these tips, you are sure to create a masterpiece. Feel free to write many different drafts, even combine them and make something truly unique.
by: Stephanie McEndree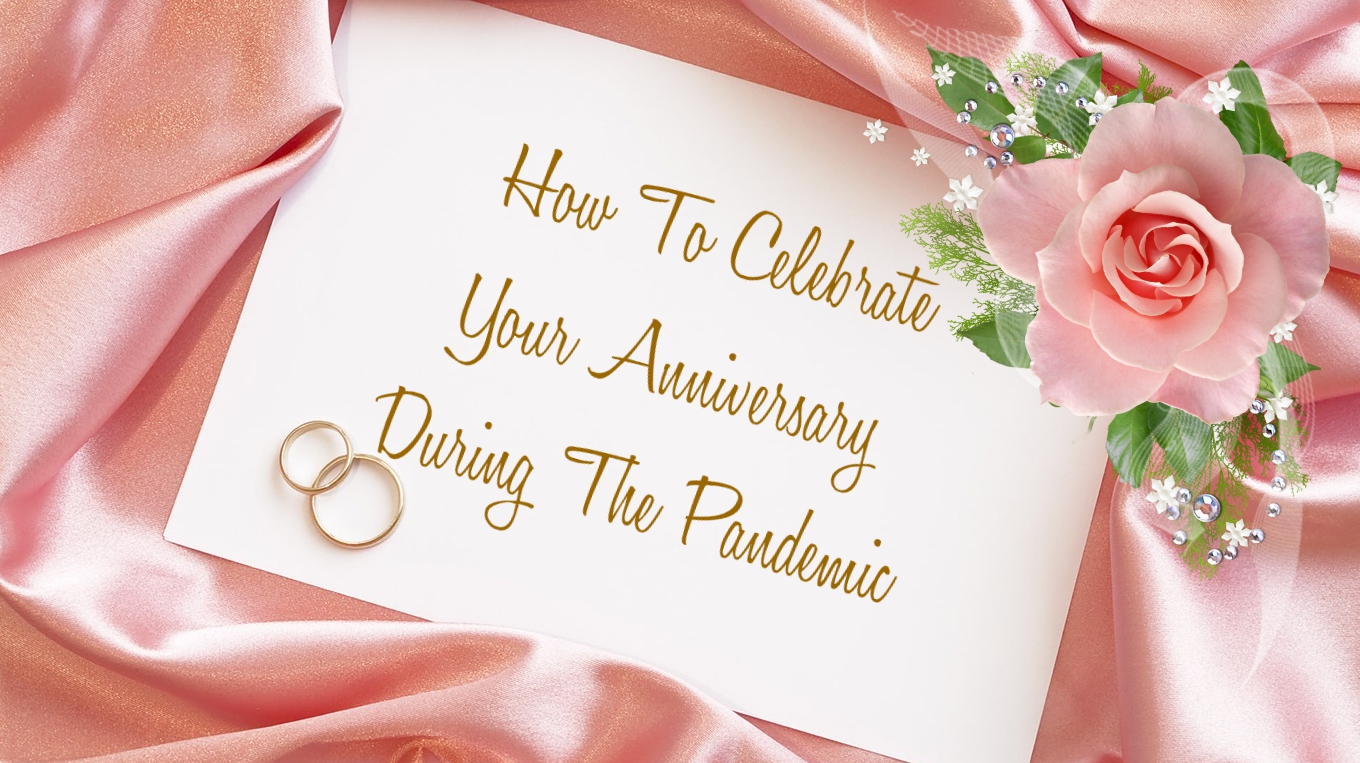 Here are ways to celebrate your wedding or relationship anniversary during the pandemic.
Turn up the music. Turn on the song to your first wedding dance and dance your wedding dance together. See if you can remember the steps off the top of your head, no practicing and no cheating! If you make some mistakes you can laugh about it together.
Cake time. If you saved the top of your wedding cake at the wedding, bust it out and eat it together. If not, ask the bakery to make one like your old wedding cake but in a smaller portion for two. 
Reminisce. Look through your wedding album and flip through your wedding photos. Pick out your favorite moments and memories and chat about them together. Watch your wedding video and honeymoon video if you have them, cuddle up under some blankets and hold hands. 
Break out the bubbly. Have a private toast together and drink champagne. Treat yourselves to mimosas in the morning. Pair your favorite wine with some savory dinner. Light some candles and eat by candle light, and play some soft music if you'd like. 
Order memories. Order some food from the caterer you used at your wedding, bonus if you choose the meal you had on your wedding day. You can have a picnic in your backyard, eat on your patio furniture or even indoors on the living room floor with a blanket. 
Make it fancy. Go out to dinner at your favorite fancy restaurant and order your favorite meal. Bonus if they have dim lighting. 
Write it out. Write a letter about your favorite moments of your first year of marriage. Trade each other's letters and read them.
Renew your vows. Have a small self-officiated ceremony in your backyard, or even in your home. Recite your wedding vows together and add in some new ones. You can even throw in some humorous vows in there such as, you promise to help him look for things that are right in front of him. Have a good laugh together and make it your own.
Make love. Bust out some massage oil, sprinkle rose petals on the bed and in the bath, have a bubble bath together, play some sensual music, light scented candles and make sweet love.
Stay the night at a hotel. Often, brides and grooms stay at a hotel the night of the wedding, or the night before. Go back to that hotel and stay there again to reminisce. If you didn't like that hotel, choose one in town and make it a staycation. Relax, let the staff clean your room for you, and order in some room service and have some spa services if they're available. If you have the cash to spend, splurge for a 5 star hotel with a jaccuzi, hot tub, pool, sauna, gym, fancy restaurant and massage therapy.
Got more ideas? Post them below!
by: Stephanie McEndree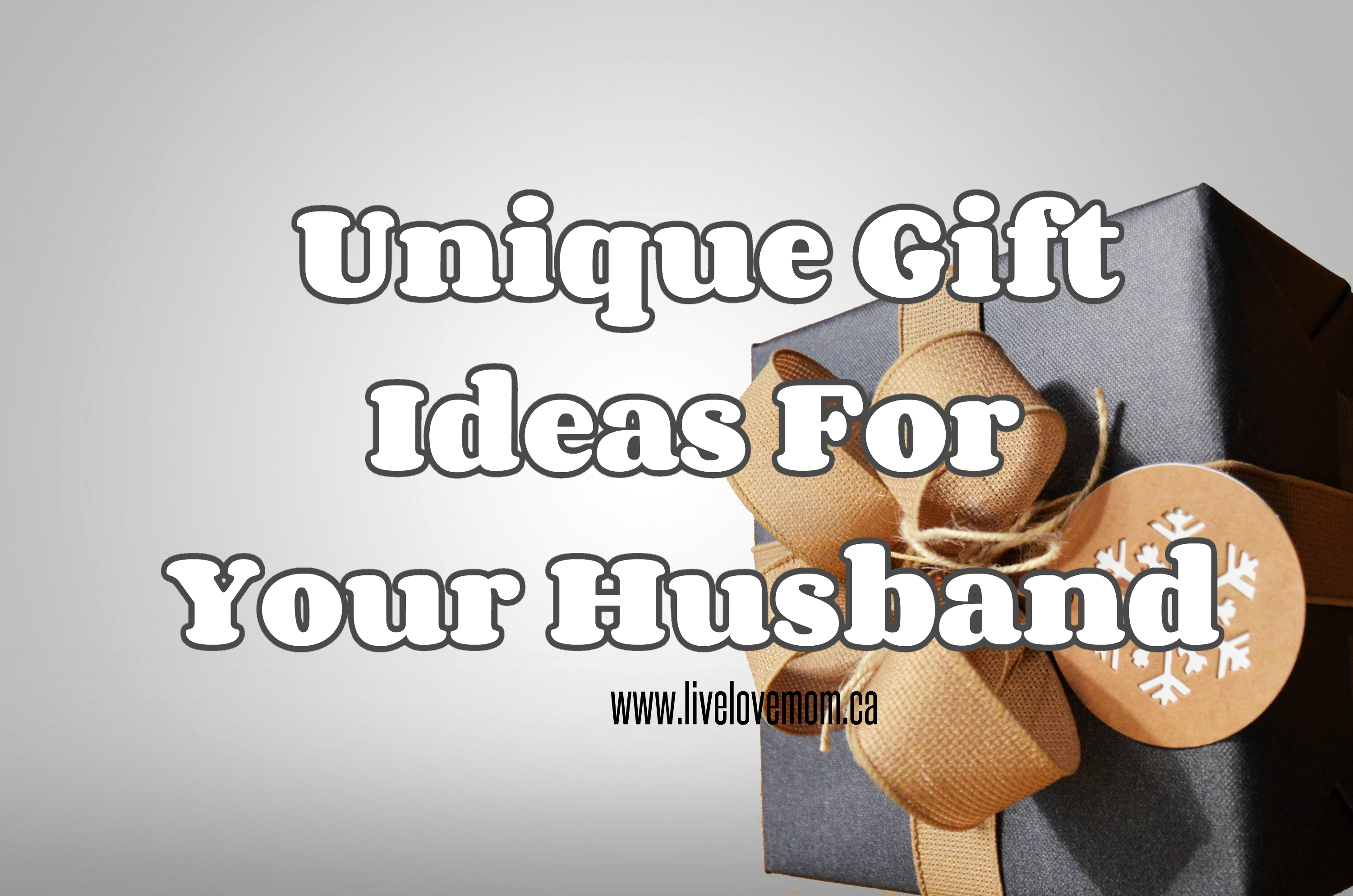 Is your husband hard to buy for? Does he have everything he could possibly want or need? Are you tired of getting him the same old gifts? Are you looking for something new and refreshing to gift him? Are you wanting to wow him and also impress him with the originality of his gift? If you've answered yes to any of these questions, you've come to the right place! Here are some unique gift ideas that are sure to make your husband smile!
Land. Emerald Heritage sells real land in Northern Ireland and the title Squire or Squiress to go with it. Whether a tiny or large plot, it makes for a very unique gift especially if your husband is Irish. Highland Titles sells Scottish land and the Scottish title of Laird, Lord or Lady or Glencoe. If you get a 10 square foot plot or larger, you can make him Laird or Lord of Lochaber as well. There is also plenty of merch in their store you can buy to highlight the gift.
Title. Buy a title very cheaply, if you're fine with the certificate being in German. I would suggest Nobility Titles. The aforementionned also include a title with the land they sell. Titles are hereditary with children and can be passed down. Also, the buying of land contributes to nature conservation of native forests. You will also be helping to make a difference in the world!
Celebrity video. On an app and website called Cameo, you can order a personal video from a celebrity to your spouse! You can include keywords of what you would want it to say! Prices vary on how huge and well-known the celebrity is, and they have to be on Cameo to make the video. Celebrities range from sports players, musicians, bands, singers, actors and more.
Personalized song. Pay a musician and singer-songwriter to make a personal song for your husband. It can be a slow song or an upbeat tune. This is all made possible by Songfinch, and you provide details so you can get a truly unique song. You can also buy the song on a CD, record or even in a bear and some sheet music.
Autographed photo. Get an autographed photo of their favorite athlete, it can often be found on ebay or similar sites. You may also find an autographed baseball, football, jersey or similar item. Your husband is sure to cherish it forever!
Blanket. Who doesn't like staying warm? Order a blanket on Canva and put a photo of your choice on there. It can be your wedding photo, a family portrait, a quote, the winning goal in his favorite match, his favorite celebrity, or anything really!
Personalized wallet. You can order one on Wish if you don't mind waiting around a month. It's often in felt or leather and includes a warm message to your husband saying how much you love him.
Tie clip. On wish, you can also order an engraved tie clip that says husband, I love you, or anything similar. This is perfect for the husband that wears ties often whether because he is a businessman, or because he often goes to formal functions.
Got any more ideas? Comment below!
by: Melinda Humpherys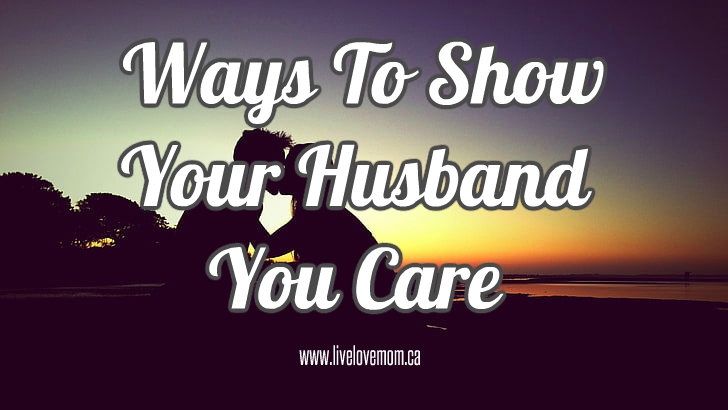 Lots of wives show they care every day. They might cook, clean, or simply tell their husband they love him. However, whether they are feeling particularly appreciative a certain day, some wives like to step it up and do something special for their husbands. Here are some ideas on ways to show your husband that you care. 
Give him a massage. Whether it's a foot rub or a back rub, a massage always feels good for anyone. Set a time where you can get alone time just the two of you. Turn off the lights, light some scented candles, and use some massage oil. Be sure to rub the oil between your hands to warm it up before you massage your husband. You can also put on some soothing music. Who knows, you might get to have some steamy love-making afterwards!
Write a love letter. Describe how you feel about your husband in a touching love letter. You can also write a poem or a song if you're better in a lyrical context. Bring up some happy memories such as when you first met, your first date, your engagement, your wedding day, your honeymoon or the birth of your children. You can list the reasons you love him, what you love about him and how he's shaped you. 
Surprise him. Whether it's tickets to his favorite game, doing the one chore he dreads or baking him a birthday cake, catch him off-guard with something he'll love. Put on that sundress he likes and let him show you off on a date you pay for of his choice. Watch his favorite sports with him. Play video games together. The possibilities are endless!
All in all, think about something he wants. If you aren't sure, think of something he would cherish or enjoy. 
by: Melinda Humpherys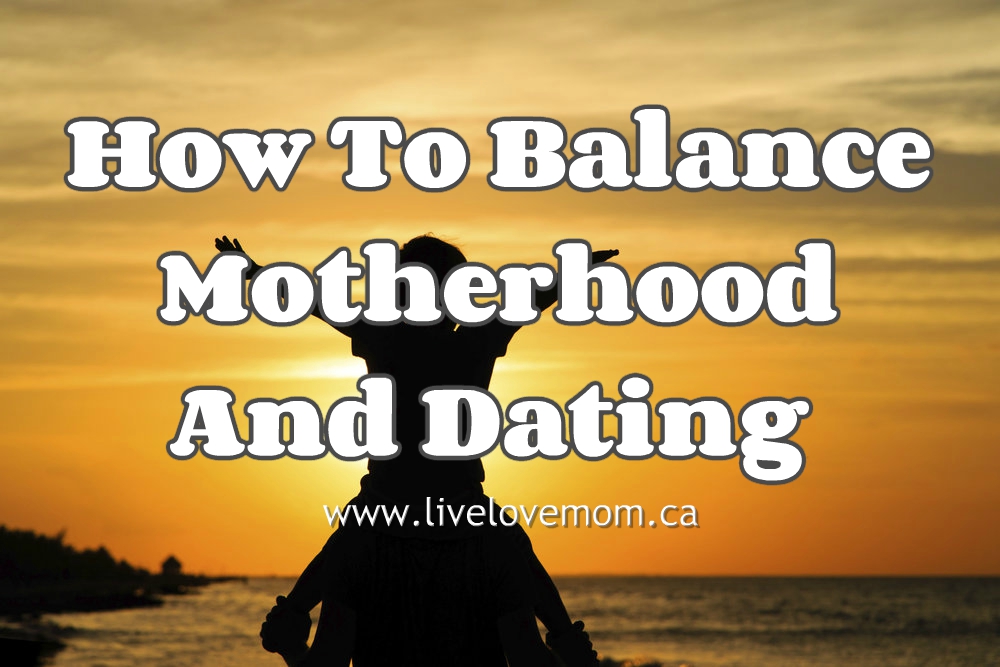 It can be tricky to know the rules for motherhood and dating. There is no rulebook for this, and every mom has a different opinion. Here are some tips picked up along the way by single moms everywhere.
Meeting the kids. Don't let your date meet the kids for as long as possible. This is essential to keep the lives of your kids secure and stable. You want to know for sure and be certain that things will work out with your date in the long run before introducing them to your kids, so if you do break up, your kids aren't crushed about it.
Background check. Check to make sure your date doesn't have any recent criminal history, especially anything dangerous such as violent crimes, drug crimes or crimes against children. Trust me, you don't want that around your kids.
Demeanor. Make sure you pick someone who is kind and patient. You want to show your kids what a healthy relationship is all about, and how a woman should be treated.
Tell your kids. Let your kids know that you are back to dating again, so it doesn't come as a surprise when you do introduce someone. Be sure to have them talk about their feelings with this news.
Stability. Learn from my mistakes and be sure you pick someone that has their life together. Make sure they have a job and their own place. The last thing you want is to be supporting a leech as well as your children. No one falls in love faster than a man who needs a place to stay. Be very vigilent. 
Family. Pay close attention how your date treats their mother. This is often indicative of how he will treat you, and will show how he's been raised. 
Friends. A man who treats you the same way whether in front of his friends or not, is a real green flag. This shows he isn't too proud to treat you well and his friends don't find him ''cool'' if he acts like a jerk.
Listen. Does he express differing views from your own? Does he say that it's all his ex's fault for the breakup? Does he seem hung up on his past? These are all things to look out for. When you do visit his place, check to see if it's very messy. You don't want someone you will be picking up after as well as yourself and your kids.
Have fun. When you make time away from your kids to go out, whether with him, friends or family, be sure to have a good time. It's good to be out of the house, so enjoy it!
Looking for a group of like-minded moms where you can discuss and discover without judgement? Join us here: https://www.facebook.com/groups/504139310251519/
Follow us on instagram: http://www.instagram.com/livelovemomofficial
Like us on facebook: http://www.facebook.com/livelovemom
Follow us on pinterest for more! https://www.pinterest.ca/livelovemomofficial/
by: Stephanie McEndree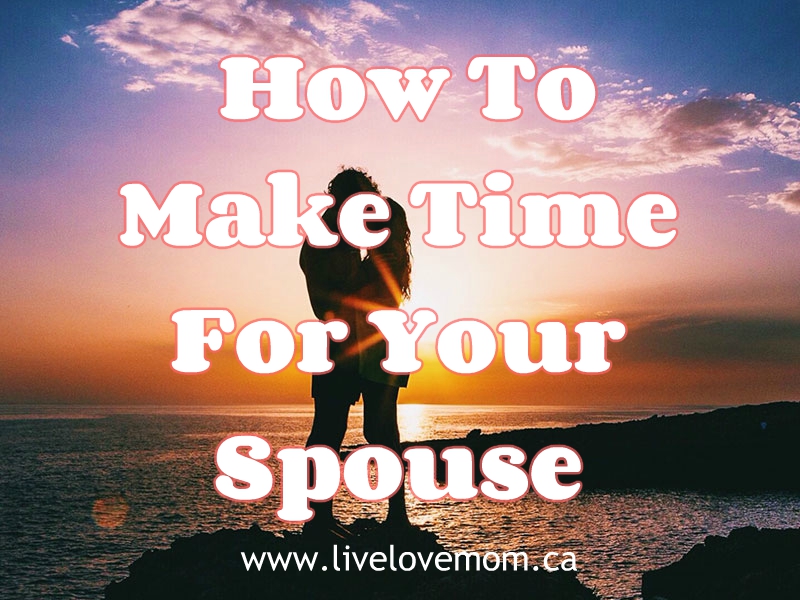 Parenting is not for the weak. With mealtimes, cooking, cleaning, working, hygeine, activities and bedtime, it can be almost impossible to find time just for you and your spouse. Kids demand all of your attention, and parenting is wonderful. However, most of the time you were a couple before you were parents, and it's important to find time to maintain your relationship and your marriage. 
Spend time together. When the kids are in bed, whether it's naptime or bedtime, be sure to lay in bed and talk for a bit and cuddle. You will probably be exhausted after bedtime, so it's a good way to connect before drifting off to sleep. During naptime, you can cuddle on the couch and take advantage by watching an episode of your favorite TV show, a movie, or even play a game together. 
Splurge on a sitter. Whether it's a sitter, your parents, or even one of your older kids, have your kids watched so you can go out on a date night together once a month. If this isn't possible, there are some places that have childcare centers included, such as gyms, spas or restaurants with play areas.
Take a trip together. Whether it's a staycation or a getaway, having some time to unwind to yourselves and reconnect can be a real treat. Take some time to get away just the two of you.
Communicate. With the frustrations of parenting, tantrums and messes, things can get tense. It's very important to communicate effectively so you can get your needs met. Remember, you are a team and it's important to act like it. Together, you can accomplish anything. Brainstorm ideas on things to do together and when.
Listen. When your spouse talks to you, you need to pay attention. It's essential to any relationship, but it's especially important during parenthood. It's important to be on the same page now more than ever. You're parenting little humans together. Your spouse also might have ideas on how they'd like to spend time with you.
Looking for a group of like-minded moms where you can discuss and discover without judgement? Join us here: https://www.facebook.com/groups/504139310251519/
Follow us on instagram: http://www.instagram.com/livelovemomofficial
Like us on facebook: http://www.facebook.com/livelovemom
Follow us on pinterest for more! https://www.pinterest.ca/livelovemomofficial/
by: Stephanie McEndree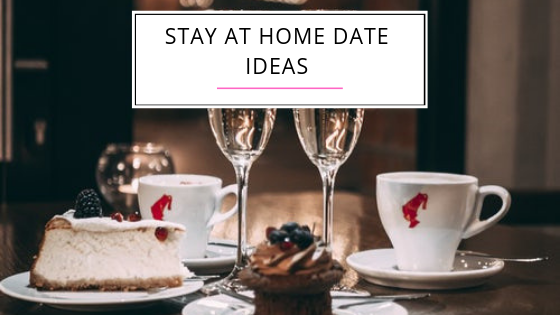 Not everyone has hundreds of dollars to spend on a fancy date. Sometimes we have to stay indoors, such as if a partner is disabled, immuno-compromised or if there is a pandemic. This can make it difficult to find a fun date night to do as a couple in our own home. We've scoured the internet and were able to find quite a few home date ideas for couples. Look through our list and choose which one or ones suits you best. 
Play a board game. Go through your board game stash and pick out one to play. Whether it's monopoly, checkers, LIFE or chess, playing as a couple will be fun.


Play a card game. You can play blackjack together, rummy, go fish, and many other games. You can even do card tricks, or learn some for free on YouTube and put on your own magic show.


Have a candle light meal. Dim the lights, or shut them off altogether and light some candles and eat a nice meal together.


Have a book club for two. Choose a book you have read, or read a book, or listen to an audiobook together. Then, discuss together what you thought of the book, your favorite parts, and what you would change.


Eat take-out to some romantic music. Put on some Barry White or anything romantic and slow, and eat a savory meal together.


Cook dinner together. You can work on the meal together or take turns making a home-cooked meal for one another.


Have a homemade pizza night. Decide which type of pizza you want to make, and look up recipes and choose one. Work together to make a tasty pizza for you both to enjoy.


Have breakfast in bed. You can have brunch foods after sleeping in and munch on some fruit, french toast, sausages, bacon, eggs, pancakes and muffins.


Make dessert together. Whether you have an old favorite or want to try something new, make something sweet, salty or tasty.


Try a new recipe together. There are millions of recipes online, or even on the back of cooking ingredients. Bond over cooking and make one together.


Create a masterpiece and paint. Paint on a canvas, on paper, cardboard, or even your walls if you want a mural style. 


Create an at-home bookstore. You can order books online that you'd like to add to your collection. Check out each other's books and pick the one you would like to read.


Play 20 questions. Get to know your spouse more and ask them questions you'd like to know about them. It can be as simple as knowing their favorite color, or ask them about a childhood memory.


Play indoor mini-golf together. Bust out the golf clubs and golf balls and have a mini-putt in your own home or backyard.


Play indoor croquet together. Don't get too intense with the competition. You can also play in your yard.


Put a puzzle together. You can pick a puzzle with a lot of pieces and see how fast you can finish it accurately.


Make marshmallow guns and have a marshmallow war. This will surely be fun and make memories where you two remember laughing and channeling your inner child.


Have a backyard picnic. You can also have one in your living room if the weather isn't permitting. Pack a picnic basket with yummy foods and go enjoy it on a large blanket.


Snuggle and watch a movie with some popcorn. It's like going out to the movies without the large pricetag, and you get to cuddle.


Cuddle and binge-watch a TV show together. Pick a popular one you haven't watched yet so you can talk about it with friends and family later, and understand the memes circulating the internet about it.


Read a book together. You can read it aloud and take turns, or open it up and let the other know when you are done with the page before turning it. You can also listen to a podcast together or an audiobook.


Do arts and crafts together. There are many gorgeous crafts you can make with household items, even toilet paper rolls can be made into beautiful floral decorations.


Fireplace marshmallow roast. Whether you have an indoor fireplace or an outdoor firepit, roast marshmallows on sticks and eat them together. See how you like your marshmallows done the most.


Camp in your backyard. Pitch a tent in your backyard with sleeping bags and pillows and a cooler and hang out like you're camping.


Teach eachother something. Teach him how to sew and have him teach you how to change a tire, for example. Essential skills are a good thing to prioritize and are very useful.


Have an intimate barbecue and grill your favorite meats. You can make some hamburgers, hot dogs, steak, a fish fry, or grilled brochettes and enjoy the results.


Have a fondue night. Whether it's cheese or chocolate, have a fondue night with your significant other. Use veggies and meats for cheese fondue, and fruits for chocolate fondue.


Have a vinyl listening party for two. You can also listen to old cassette tapes and CDs and relive the good old days.


Take a bubble bath together. Even a shower, being there to wash the other's back reinforces your bond because you're working together and caring for one another.


Create a bucket list together. List things you've always wanted to do, especially as a couple. Write them in the list and plan to do those things together someday.


Listen to an old-time radio show. Whether it's sports or a scary story, it can feel like going back in time.


Try to break a guinness world record. If you don't have the book, you can look it up online. You can each choose one, or pick one together to break together.


Go through old photo albums and walk down memory lane. You can look at photos of when you were kids, wedding albums, your children's baby photos, yearbooks and more. Discuss the circumstances of childhood photos and learn more about each other.


Make a music video to your favorite song. Even if it's just lip-syncing and jamming around being silly, it will make you laugh in the future and you will have fun doing it.


Put on some slow jams and slow-dance in the living room. You can practice a dance routine you had together if you took dance lessons, or how you danced at your wedding. 


Have a friendly cooking competition. Whip up dishes together and see who has the best-tasting one.


Create a code or language to use to send each other coded messages. You can use something like pig latin.


Learn a new language together. Duo Lingo is a good place to learn a new language and you can do it together. Pick a language that natives speak in a country you would like to visit, or where your ancestors came from.


Take a personality test and compare the results. See if you agree with each other's results and how you both are compatible.


Do a scavenger hunt. Choose some items you haven't seen in a while and don't know where they are, and look around the house to find them. You can also choose some items and hide them yourself, and watch your spouse look for them. Take turns and make it fun.


Do a treasure hunt together. Hunt under the cushions and under the couch and beds to find spare change. The one that finds the most wins!


Make a vlog or home video. Whether for personal viewing or for posting on YouTube, make it fun and interesting.


Make a crossword puzzle for each other. You can also find some old newspapers and do those crossword puzzles.


Play twister. Get tangles up with your spouse and laugh about how silly you look as you try to touch the colored dots!


Make your family tree and see how far back you can trace your ancestors. You can probably figure out some surprising things about your family and your ethnicity. I would suggest Ancestry as a site to start out.


Play sudoku. This is especially a good idea for those good with patterns and math. 


Bake something together. Especially something you've never done before. Try to make bread from scratch, for example.


Make ice cream sundaes. Decorate them with chocolate syrup, some sprinkles and cherries and whatever else you like.


Bake a cake or cupcakes. Decorate them together and see how it turns out. 


Have a water balloon fight. This is best done in the backyard to avoid mess, but you can also do it in the garage and rinse your car at the same time if you hit it accidentally.


Have a water gun fight. Fill up those water guns and spray each other! I would stay away from the super-soakers if you are inside however.


Make long-term goals; saving for a house, saving for retirement, plan a vacation. You can make it fun, such as adding yarn to connect steps to make it a reality.


Have the other put together silly outfits and model them for each other. The sillier the better! Pick shoes, a hat, a top, a bottom, a scarf and sunglasses and a coat to make a whole ensemble.


Give each other massages. Grab some lotion or massage oil and relax the tension in your muscles. If you don't know how, there are youtube tutorials that can show you some basic techniques.


Go stargazing outside. You can lay on a blanket outside and look up at the stars. Bonus for watching in August, when there are shooting stars.


If you have more than one wine in the home, create your own little wine-tasting station. Bring out shot glasses and pretend they are those little plastic cups for the wine tasting. Rate them from a 0 to 10 scale and choose your favorite.


Create fancy appetizers such as pigs in a blanket, cheeses, crackers, grapes and cold meats.


Make smores at the fire pit. They can be messy, but they are a delicious snack. You can also tell scary stories by the campfire.


Write the story of how you met and how your relationship evolved from your POV and read your partner's. You can also write each other a love letter.


Make a date night jar together. Grab old popsicle sticks or thumb depressers and write date ideas on it for dates outside of the home.


Make bath bombs. You can make essential oil bath bombs or regular bath bombs. Make them together, and use them together too.


Make soap together. If you are already crafty, you can make soap, shaving cream, lotion, sugar scrubs, salt scrubs and even lip balm. 


Play survivalist. Look up which plants are edible, how to make a fire from scratch, and make a shelter. 


Look up a paint by number canvas and print it out, and create a watercolor painting. 


Scrapbook together. Grab some extra photos and make a great memory book with scraps of cloth, construction paper, glitter, whatever you can find.


Shadowbox important items such as the wedding garter, your first love letters, valentines, etc.


Finger paint together. Get silly! Make a mess! You only live once.


Have kareoke night together. You don't even need the kareoke machine, look up an instrumental version of a song you know on YouTube and play it, and sing. Have fun!


Draw or paint each other. See if you have hidden talents and if not, it will be silly and make each other laugh.


Ask your spouse to answer questions about you, and take turns. See how well you know each other.


Play darts. Be careful not to hurt the wall however, so this would probably be better done outside in your yard.


Play lawn games. You can also play field hockey, soccer, flag football, football or anything you want in your yard.


Have a dance party! Blast some fast-paced music and show off your dance moves. Grab some flashlights and dance with them, turn it into a rave. You can also dress in your halloween costumes and double it as a costume party.


Build a snowman together. This of course works best during the winter. Gather hats, scarves, buttons, carrots and branches to make the faces and arms. You can even make one of each other.


Build an igloo outside. Try to make a snow cave big enough for you to crawl into. 


Make snow angels together. Cover your yard with snow-angels and try to minimize footprints.


Have a snowball fight. Find places to hide ot build a trench and have an all-out war!


Make candles. You can make a candle from melted wax of another candle. You can buy wicks ahead of time before your date happens.


Get some chunky yarn and hand-knit a blanket. You will end up with two large, cozy blankets to snuggle under!


Play a trivia game. Flex your brains and challenge eachother with a trivia game.


Play charades and see how good your silent acting skills are.


Grab some clean snow and make slushies. Mix the clean snow with some fruit juice and have a tasty treat.


Play video games together. If one of you is a gamer, you can introduce your spouse to your game and play together. If you have old gaming systems, play games you used to play as a child and bond.


Try a workout session together. There are workouts on YouTube that are free. Start out small if you're a beginner, and challenge yourself if you're advanced.


Learn something new together. Learn how to knit, how to crochet, new vocabulary, anything you want! Look it up and read about it together or watch videos.


Complete a guided meditation session together. They have lots of videos like this on youtube playing relaxing music where someone guides your meditation. So get comfortable, close your eyes and enjoy.


Do yoga together. It's good for stretching as well as strength-building and toning. Look good and do it together!


If you have a truck, have a tailgate party. Put pillows in the bed, throw blankets in there and watch the clouds. Try to find shapes in them and tell each other who or what clouds look like.


Grab a pair of binoculars and bird-watch from your backyard. For a silly element, you can make some out of empty toilet paper rolls.


Make a birdhouse together. Paint a pre-made wooden one or make one in woodshop if you have one. Fill with bird seed


Garden together. Get some flowers, fruit, veggies or herbs and plant them together. If you already have some, take their seeds and plant them elsewhere.


Make a pillow fort in the living room and go all out. Use regular pillows, throw pillows, even the couch cushions. Turn it into a real castle!


Make a new drink together! You can mix alcohol with mixers, or put some fruit juice and soda together.


Play strip jenga. This should be fun for couples who also like to get frisky.


Play strip poker. This is another good ice-breaker to get a couple in the mood.


Play would you rather. If you need ideas, there are plenty online.


Have a nerf gun fight. Chase each other around the house and find some unique hiding spots.


Have your spouse do your makeup. The result will probably be hilarious! You can also do each other's hair. If your spouse wants to shave their beard or head, do it yourself and buzz in some funny designs before shaving all of it off.


Grab a camera and take portraits of each other. Not only will your spouse see themselves through your eyes, you also get some cool shots you can show off on your LinkedIn profile.


Wash your car in your bathing suit. Have fun with it, have a water fight or suds fight!


Dance in the rain. You can get in your bathing suits, rubber boots and umbrellas and jump in puddles too.


Turn your bedroom into a fancy hotel room. Make oregami towels, put a chocolate on your pillows, make your beds with your best sheets and put a buch of pillows, light scented candles and make the room nice and tidy.


Have an at-home spa date. Do face masks, diffuse some essential oils and sit in a massage chair.


Have an ethnic food night. Cook italian, french, cajun, mexican, whatever you want!


Play interior designer. See if moving your furniture or hanging up some photos can make the house look better.


Pretend you're at a drive-in movie. Use a projector and watch a movie outside.


Have a pillow fight. Grab some soft pillows and have a pillow fight on your bed. Have fun with it!


Have a food fight. You can make it sexy and use dessert foods such as chocolate syrup and whipped cream and lick it off each other afterwards.


If you have a large tub, do some jello or mud wrestling. It'll be easy to clean up afterwards since it's in the bath. You can make bubbles and have a foam party afterwards!


Visit a museum online together. These museums have online tours: The British Museum in London, The Vatican Museum in Vatican City, the Dali Theatre and Museum in Spain, and the Louvre in France.


Decorate ceramic mugs together. If you have the materials, look up how to do it. Paint the mugs and heat them to dry the paint.


Recreate your first or favorite date at home. It may be a challenge but it will be sentimental and sweet.


Take some online dance lessons. YouTube has a lot of free tutorials where you can learn some new dance moves.


Make milkshakes or floats. They are nice treats to enjoy indoors.


Sip hot chocolate, tea or coffee on your patio, balcony or porch. Bonus if you watch the sunrise or sunset together, or if you have a time of year where there is a lot of kite-flying, hot-air balloons or fireworks you can watch at the same time.
That's all folks! Be sure to comment below and let us know if these ideas worked for you, which ones you did, and if you have any other stay-at-home date ideas for couples.
Want to join a group of like-minded moms? Join us! http://www.facebook.com/groups/504139310251519/
Follow us on instagram for updates and offers. http://www.instagram.com/livelovemomofficial
Like us on facebook for premieres and vlog videos. http://www.facebook.com/livelovemom
by: Stephanie McEndree
It is a very real situation. It can happen to anyone. Sadly, it most often happens to women who have been abused as a child. Some realize, that no one has loved them without abusing them. Therefore, they inadvertantly see abuse as a show of love. This is ingrained into their brains at an extremely young age, so it is nearly impossible to break this chain. One in every three women will be abused at some point in her life. These are disturbing, and staggaring odds. However, not only women get abused. Men get abused as well, and are shamed to keep it a secret.
Abuse comes in many forms.
Physical abuse. This type of abuse is when physical harm is inflicted upon you and your body. This can be hitting, punching, shoving, slapping, pinching, grabbing, throwing and more. Throwing objects at you is also a type of physical abuse.
Psychological and mental abuse. This is when the person uses psychological and mental ways to abuse you. This can include gaslighting (making you believe that what you heard/saw isn't what you actually heard/saw), destroying your property, threats, intimidation, and more. This can also include forcing the victim to cut off contact and stay away from their own family members and friends, isolating the victim so they rely wholly on the abuser so the victim cannot leave, claiming they "know you better than you know yourself" and saying you are something that you're not, etc. Psychological abusers also isolate you further by telling your friends and family lies about you. They will tell anyone and everyone lies about you to guarentee your isolation. If someone defends you or refuses to believe the abuser, the abuser writes them off as insane and more. They can also force you to eat too much and stop working out to destroy your self-esteem and insinuate self-disgust and hate. One of the most common forms of this, is invalidating thoughts and feelings. This can lead someone to question their own feelings, if they are logical, if they are real, and makes for a warped sense of reality. This is an extremely dangerous side effect of abuse.
Emotional abuse. This is when someone purposefully hurts your feelings, makes you angry, or does things to trigger depression in order to control you or punish you. This includes cheating, kidnapping your children, making advances on family members, spreading rumors, etc.
Cultural abuse. This is when a person prevents you from being your culture or doing cultural things, or forces you to stop or to change cultures.
Verbal abuse. This includes name-calling, threats, intimidation, instilling fear in you that if you don't do as they say you'll come to harm,
Spiritual abuse. This form of abuse is when someone prevents you from practicing, associating with, or being your religion or spirituality, or going to related events, worship and prayer.
Sexual abuse. This includes but is not limited to; groping, molestation, unwanted touching, intimidating you to not refuse, rape, raping while unconscious (includes sleeping and being drunk, high or otherwise inebriated), grabbing, sexual harrassment, making you do sexual things you do not want to do, using intimidation and guilt to force you to make them orgasm, and more.
Neglect. This can include someone ignoring you for days, weeks, months, even years on end, locking you indoors so you cannot go grocery shopping to provide for yourself, not caring for you when you are disabled or unable to care for yourself when they agreed to, keeping you from taking basic care of yourself like showering, starving you, etc.
Financial abuse. This is when you are not given access to the money you make, or are refused funds needed to take care of yourself or pay your bills. It can also be when someone forces you to stay home and not get a job, or prevents you from working, so you have no financial freedom, therefore no way to escape.
Abuse can cause countless mental disorders such as depression, anxiety, PTSD, and even more if committed while the person is still a child. The child's brain wires itself to accept this behavior as normal, in order to survive. However concequently, the child will be unable to form healthy relationships in the future.
I am sad to say that I have experienced abuse in all of these categories. It can destroy you beyond repair. Finding a normal, SAFE relationship is a challenge for years afterwards. It's traumatizing going through this, and is almost impossible to break free. But, you must. Go to a shelter if you have nowhere else to go. It can save your life.
Want to join a group of like-minded moms? Join us! http://www.facebook.com/groups/504139310251519/
Follow us on instagram for updates and offers. http://www.instagram.com/livelovemomofficial
Like us on facebook for premieres and vlog videos. http://www.facebook.com/livelovemom