Today is a rainy day where I live. My children were bored and I wasn't sure what I could do to entertain them. Then, I was struck with an amazing idea! With Easter coming up, I though it would be great to make chocolates with them!
Here is what you need:
1 large bag of chocolate chips
1 silicone or plastic mold per family member
1 microwave-safe bowl
1 spoon to stir and pour
Popsicle sticks (optional)
Directions:
Place everything on a clean surface, like a kitchen counter or a dining room table with enough room for you and your family.
Open the bag of chocolate chips and pour the contents into the microwave-safe bowl.
Heat the chocolate chips in a microwave for 1 minute increments, stirring with the spoon until the chocolate is melted.
Pour the chocolate into each mold.
Have your children stick the popsicle sticks in the center of the molds.
Place the molds in the fridge and refrigerate until solid.
Serve!
I hope you enjoy making this as much as my child and I did!
Have more food craft ideas for rainy days? Comment below!
by: Rev Dr. Stéphanie Noircent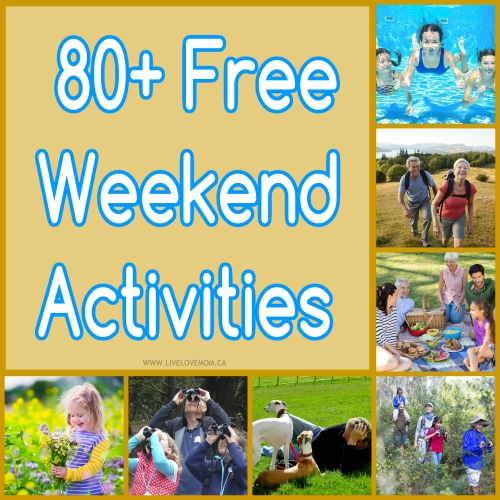 1. Park. Take your kids out to a park nearby and watch them play. You can even join them and swing next to them or chase them around the playground.
2. Picnic. Pack a nice homemade lunch, even just sandwiches, and eat on a blanket outside with your family. Most parks also have picnic benches you can use to eat on.
3. Pool. Plenty of neighborhoods have free community pools. Grab your family and your bathing suits with some sunscreen and towels and you're good to go.
4, Water park. Some neighborhoods also have parks that spray water so kids can cool down in the summer. 
5. Dog park. Bring the family dog along and go to the dog park. You can pet dogs and interact with fellow dog owners.
6. Pick flowers. Find an empty field full of wildflowers and pick them together as a family. You can fill vases with them at home, tie them in ribbon and offer them to neighbors, friends and family. 
7. Nature Park. Many nature parks are free, even some national parks. Go for a walk and enjoy the natural beauty. Nature reserves and nature preservations are also free to explore and protect species of animals as well.
8. Hiking. Go to your closest hill or mountain and go for a hike. Go as high up as you safely can and enjoy the breath-taking view.
9. Watch the sunset. Whether the sunset or sunrise, cuddle together under a blanket on the porch drinking some hot chocolate and watch the sky be painted with the most vivid and gorgeous colors.
10. Bird-Watching. Whip out those binoculars and watch birds. Try to identify or guess which types of birds they are. Even visually impaired people can participate by listening to the chirping and bird calls and try to guess which type of bird it belongs to.
11. Play games. Bust out the dusty board games or card deck that you haven't used in a while. You can also take out puzzles and do them together.
12. Volunteer. It can be as simple as babysitting for friends or family who need a break, or as big as volunteering in a soup kitchen or pet shelter. You can also organize a neighborhood cleanup. You can also organize a talent show to perform for at a local nursing home. 
13. Donate. Go through your clothes and your children's old toys that they never use and pack them up. You can donate them as hand-me-downs to family and friends, or to a discount store.
14. Scavenger hunt. Make a list of items and have a scavenger hunt. You can do one while driving and stopping to find things on the side of the road, or you can do it in one single area.
15. See the lights. If it's around November and December, drive around and look at the Christmas lights. If it's October, look at the Halloween decorations.
16. Potluck party. Throw a potluck party and invite your friends, family and neighbors. You can share in food, drinks, laughter and games and have a grand old time.
17. Go camping in your backyard. Have a campfire, roast marshmallows and hot dogs, and have some singalongs. Pitch a tent if you own one and sleep under the stars.
18. Have a bonfire. Got any old wood that needs to go? Burn it in a bonfire and enjoy the blazing warmth that comes with it.
19. Try a new recipe. There are websites that come up with recipes according to what you have in your fridge and cupboard already. Type in the ingredients you have and you'll find some yummy recipes waiting to be made!
20. Pick fruit. People who own fruit trees in their backyard often have an over-production problem. Some will offer to let the public pick fruit for free. You can also go over to your friends or family's places where they have fruit trees or bushes and pick there.
21. Forage. Look up edible plants and weeds that are common and teach your kids about them. Dandelion and clover are two examples.
22. Plant indentification. Teach yourself and your family how to identify different plants, especially the harmful ones. You don't want anyone getting poison ivy by accident!
23. Bake. If you have the ingredients, bake something sweet. You can make cookies, brownies, cake, cupcakes, muffins or pie and you can make it all together.
24. Have a play date. Invite your friends or family over that have kids of their own as well. Let the kids play and have some much-needed catching up and adult conversation.
25. Fish. If you already own fishing gear, go to a local river, pond or lake and fish. Public water bodies are free. Just make sure you have a fishing permit or license if that's required in your area.
26. Visit the beach. Grab some towels, bathing suits, sunscreen, sunglasses and hats and you are good to go. You can bring some plastic buckets and mini-shovels if you have them so the kids can make sand castles.
27. Have a movie marathon. Choose a series of movies, pop some popcorn and cuddle up with your family so you can all watch them together.
28. Star-gaze. If you have a telescope, star-gaze as a family and identify constellations and planets. There are also shooting stars in August, so be sure to look out for them. Even without a telescope, put a blanket on the ground with some pillows and look up at the sky.
29. Ride your bikes. Go cycling down the neighborhood together. You can drive somewhere so you can bike in a scenic location such as by a body of water.
30. Sign up for an online class. Some are just for fun, while others can actually improve your resume. Harvard even offers free online classes, so go sign up now!
31. Visit the Fire Station. Call ahead of time and schedule a tour. Your kids will love sitting in the fire truck and seeing what goes on behind the scenes.
32. Plant a garden. Whether you have land or some spare flower pots, plant some flowers, shrubs, trees, vegetables or fruit. Watch them grow year after year and teach your kids how to grow their own food.
33. Dance like no one's watching. There are plenty of bars and clubs that don't have a cover fee. Go out with your friends and have a girl's night and dance to your heart's content!
34. Play charades. Invite your neighbors, friends or family over and play charades. Guess what the other person is acting out!
35. Write a letter. Whether you want to send a letter to the military overseas, a friend or family member, do so. There are even penpal websites where kids ask to have another child to write in another country or state. This is free if you already have stamps lying around, if not then send an email.
36. Visit your city's website. They often list attractions and upcoming events, most of which are free.
37. Go to the library. You can check out books for free as long as you return them on time, and some even let you rent a few movies for free as well.
38. Watch a local game. Some practice games of college or high school football or baseball is free, so stop by and cheer them on.
39. Give podcasts a listen. Look up podcasts on your favorite subjects and find some that you are interested in. You'll have something to pass the time and you can even play it while you wait out traffick on weekdays.
40. Listen to an audiobook. You get a free audio book a month on kindle and you can listen to them for hours so you can keep your hands free.
41. Introduce yourself. Talk and get to know your neighbors. You just might make some new friends!
42. Teach yourself something. Learn to play an instrument, to knit, crochet, or another skill. You can even learn a new language on free apps like FreeRice or DuoLingo. You can learn oregami, a new dance from an online tutorial, or how to quilt. The possibilities are endless!
43. Take pictures. Memories are the best things to look back on. Take photos of places you visit, your kids playing, or a couple's selfie. Always take pictures.
44. Museum. I've heard of some museums being free, or having free days. Call and inquire about them, or visit museum's websites to see when those days are.
45. Zoo. I read that some zoos offer free days as well, or ''open to the public'' you just need to ask around and do your research.
46. Play a sport. Get your kids together and play a sport together. It can be football, soccer, kickball, or anything you want.
47. Make a time capsule. Find a shoebox and gather items you think will be fun to see years from now. Tape it up and bury it, or hide it somewhere you'll remember to check in a few years.
48. Look at photo albums. Sit down with your family and show your kids their baby pictures. You can look at memories together from when you and your partner first got together, your wedding album, anything really.
49. Host a film festival. Sort of like a potluck, but everyone brings their favorite movie instead. 
50. Try yoga. Use something as simple as a bathroom mat, and look at a Youtube tutorial video and strike some posts. Remember to breathe slowly to keep yourself nice and calm and relaxed.
51. Build some paper airplanes. Teach your kids how to make paper airplanes and fly them together indoors.
52. Make paper snowflakes. You can print out different types of designs from online and cut them out with your family. Tape them to windows or to string and to the cieling for some free decorations.
53. Read a book. Develop a love of literature in your child and have them pick up a book and read it. You can read one to them, or have them read one to you. 
54. Make a blanket fort. Use everything you can find; pillows, blankets, chairs, couch cushions and more! Make a big fort together and crawl in there together. You can also let your kids play around in it for a while so you can curl up with your favorite novel for a bit.
55. Call someone. Call your friend or a family member and check up on them. Reach out to everyone and catch up and talk about anything. They will greatly appreciate it.
56. Have a yard sale. Gather some items you are no longer using and sell them at a yard sale. 
57. Make cards. Grab some paper, markers and crayons and make some cards with your kids. Send them for birthdays, well-wishes or holidays. They're much more special when they are hand-made.
58. Take a nap. Get some rest and nap while your children nap. You'll feel refreshed, energized, and ready to run after those kiddos again once they wake up.
59. Make a family tree. You can do some light research on your genealogy and find out where you and your kids came from. You can do your spouse's as well so your kids will have a full picture of their ancestry. You might discover some surprising things!
60. Turn on the sprinklers. Put on your bathing suits and run around the back and front yard and cool off on those hot summer days.
61. Try meditation. Teach it to your children as well and see if this is something you all enjoy together.
62. Go to a religious service. Whether you go to church, temple or anywhere else, it's free and full of community and faith.
63. Exercise. If you and your spouse start exercising together, the kids are sure to join in. Use your own body weight as resistance, such as push-ups, sit-ups, squats and lunges.
64. Blow some bubbles. Some soapy water is all you need! If you already have some in the house, even better! Go outside and blow some bubbles and watch your kids go crazy running around after them.
65. Write it down. Find a notebook you haven't used yet and start a journal. You can also make one online such as a private blog or just a file you keep on your computer. It can be just to keep track of what you do each day, or you can write down thoughts and reflections. 
66. Massage night. After the kids are asleep, your partner can give you a massage. In return, you can give them a massage as well. This is a great way to unwind and connect as a couple.
67. Join a book club. They often have some in your local library, and if they don't, you can always start one of your own.
68. Watch TV. You can start a new tv series and watch it together as a family, or just you and your partner once the kids are asleep.
69. Make a castle. Grab some leftover cardboard and empty toilet paper rolls and make a castle out of cardboard with the kids.
70. Video game console. Nintendo 64, game cube, Playstation 1, Playstation 2, Xbox; they're all incredibly old. If you still have one, take it out and play your favorite game. You can also teach your kids how to play as well.
71. Make snow angels. Lay in the snow and make some snow angels with your kids! You can fondly look at them in the morning while you drink your coffee.
72. Snowball fight. Make some snowballs and throw them at each other! You can even build walls out of snow to hide behind and duck attacks from the other end of the yard.
73. Pillow fight. Grab some pillows, jump on the bed and whack each other. This is sure to make everyone laugh and have a great time!
74. Water gun fight. Grab some water guns and have fun getting wet to cool off in the summer heat!
75. Catch fireflies. Go out at night with some jars and catch some fireflies. Watch them glow in the jars and enjoy their beauty and take some pictures. Remember to release them soon after.
76. Start an ant farm. Grab a jar and fill it up with sand and then place a few ants inside. Wait a few hours or days and you will see the ants start to dig tunnels. This is a great educational oppurtunity for your kids too. Remember to set them free afterwards!
77. Attend a festival. Medieval festivals are free, all you need to do is walk around and enjoy the sights and smells. You can even dress up for the occasion.
78. Watch a parade. Often there are free parades such as on independence day or christmas. They are always free, even in neighboring towns. Go as a family, and bring folding chairs so you can sit up front and rest your legs.
79. Make impromptu costumes. Grab some sheets and use them as capes, use underwear as hats, or whatever you want! The more creative, the better!
80. Build an ingloo. Grab some of the snow outside and start packing it together to make bricks. Bonus if you already have a plastic playhouse outside, just put snow around it to make it look like an igloo.
81. Start an art project. Pick up some egg cartons, empty paper towel rolls, and cereal boxes and make an art project out of it. 
82. Make a snowman. Big or small, make a snowman together as a family. Grab some branches, a carrot and some buttons to make the face, arms and nose. Add a scarf and a hat and you're done! 
83. Go sledding. Grab a sled if you have one and go to a hill. Sled with your kids and have a blast!
Got any more ideas? Comment below!
by: Rev Dr. Stéphanie McEndree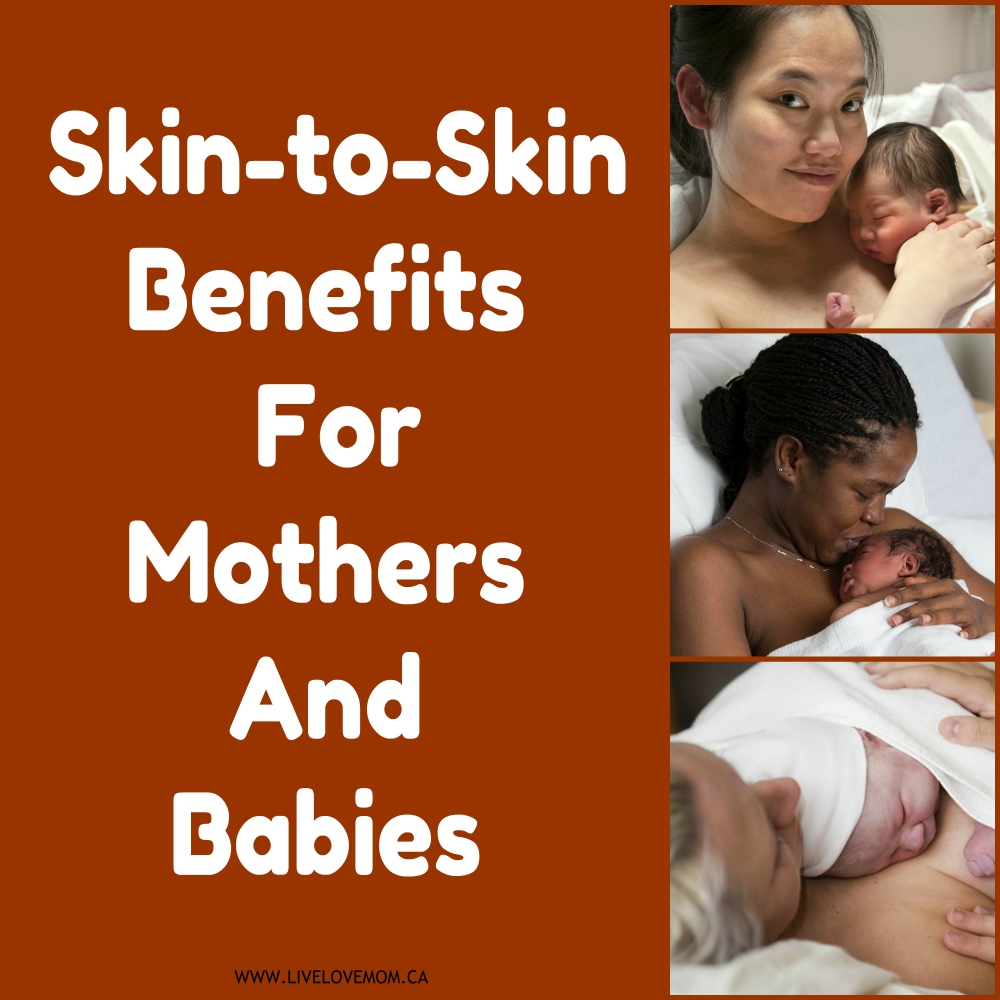 What is this skin-to-skin everyone is talking about? Skin-to-skin, also known as kangaroo care, is when a newborn baby gets placed (in this case) directly on the mother's bare skin. This can be her belly, her chest, or her breasts. Kangaroo care can also be performed by fathers and siblings and even grandparents, however in this case we will focus on mother-and-baby skin-to-skin contact. It's standard practice that newborn babies get put skin-to-skin against their mother immediately after birth. So, what are the benefits? Why are doctors and midwives doing this? 
Immediate skin to skin after birth:
Facilitates mother and baby bonding. The mother is able to connect with her baby right away and vice versa. They spend their first few minutes together and can get used to each other since they are seeing each other for the first time and will be in each other's lives forever.
Facilitates communication between mother and baby. Mothers and babies can lock eyes and talk to each other. Even the baby will be crying or cooing to communicate with it's mother.
Comforts and soothes the baby. The baby just recieved the shock of it's lifetime. After nine months of being suspended naked in fluid, she is born in a colder room, with voices she's never heard before and lights she's not used to. However, she knows her mother's scent, voice, and the sounds her body makes. Laying on her mom allowes her to hear her mother's bodily functions like she did in the womb, to be held and warm like she was moments ago, and to take in her mother's voice that she is so familiar with while engulfed in her scent.
Relieves pain. The mother is fully focused on her baby, so she is not paying attention to any pain she may have following the delivery. 
Transfers good bacteria to the baby. The mother's good bacteria will transfer onto the newborn baby's skin and instantly begin protecting her. This also boosts her immune system to help her fight off any bad bacteria that would touch her skin. 
Stablizes the baby's temperature. With the mother's temperature the same as the baby was used to, skin-to-skin warms the baby right back up. It keeps her skin warm, especially since babies don't have the ability to control their own temperatures.
Eases the baby's transition from the womb into the world. This is as close as she will get to being in the womb again; she is warm, held tight, can hear her mother's breathing and heartbeat, can smell and hear her mother. 
Encourages breastfeeding success. Kangaroo care gives the baby access to the breasts so she can begin her breast crawl when she's ready. The first hour should always be the parents and the baby alone for maximum breastfeeding success, interventions can wait.
Optimizes pulminary function. The baby uses her mother's breathing and immitates her, which regulates the baby's breathing. Providers are also able to listen to the baby's lungs to make sure the lungs are functioning properly and there's no fluid.
Optimizes cardiac function. Lungs and the heart always work together. With the baby copying the mother's breathing, this stablizes the heart as well.
Calms the mother. An anxious mother waiting to meet her baby for months and months, will finally get to greet her baby. If the was anxious during the labor, finally holding her little one will calm her right down.
Encourages milk production. Smelling your baby and having her on or near your breasts signals your brain that milk production can begin. When the placenta is expelled is when all of your hormones focus on making milk for your little one the most, but it begins with skin-to-skin. 
Lowers the mother's blood pressure. With the mother being relaxed and holding her baby for the first time, her blood pressure lowers, which causes her to bleed less after the birth.
Stablizes the mother's heart rate. The mother is relaxed and united with her baby, so her heart rate slows to a normal rate, which also minimizes blood loss.
Can decrease the chances of postpartum hemmhorage. Being away from her baby makes a mother anxious, which causes her heart to race and raises her blood pressure. Both of those things make blood loss more rapid, so it's important to have the baby and the mother have skin-to-skin immediately after the birth.
Have any more benefits you know of? Comment below!
By: Rev Dr. Stéphanie Noircent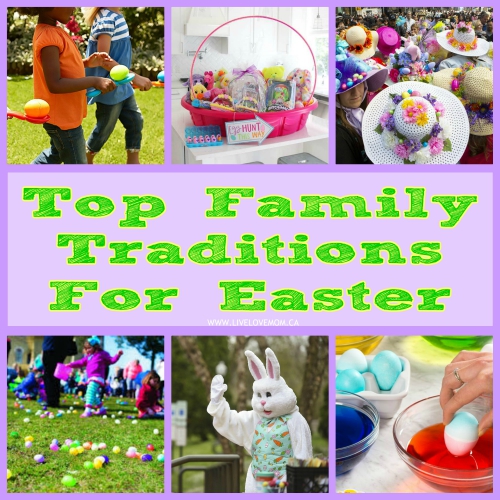 Chocolate egg hunt is one of the most popular activities parents set up for their kids. It's a scavenger hunt either conducted outdoors or indoors depending on the weather. Kids hunt by looking in hiding spaces for easter eggs and gather them in their baskets. 
Painting Eggs is often done with families together. Grab some eggs bought for this purpose. You can poke a small hole on both ends of the egg and blow out the yolks so it doesn't go to waste. Then, simply use some watercolors and paint the shells with your kids. It makes for a cute centerpiece for the dining room table. 
Egg Relay Race is so much fun! You take some boiled eggs and put them on spoons. Put the handle of the spoon in your mouth and the first person to get across the finish line without dropping the egg wins! Kids can hold the spoons in their hands if they want to. I say use boiled eggs because even if they fall, the shell protects it and you can still eat it afterwards. No food waste!
Seeing the easter bunny is another thing kids enjoy doing. Go visit the mall and you're sure to get a photo-op with the easter bunny. The kids will love it and it will be a magical moment for them.
Easter baskets are a way to sneak in a few gifts for your kids. You can fill them up with goodies like treats, toys, and more. People often take photos of kids with their easter baskets as well.
See an Easter Parade together with your family. Take folding chairs if you have them so your kids and yourself can have a place to sit. Enjoy watching the floats, music and dancing together as a family and enjoy a good time together!
What are your family traditions for Easter? Comment below!
by: Rev Dr. Stéphanie McEndree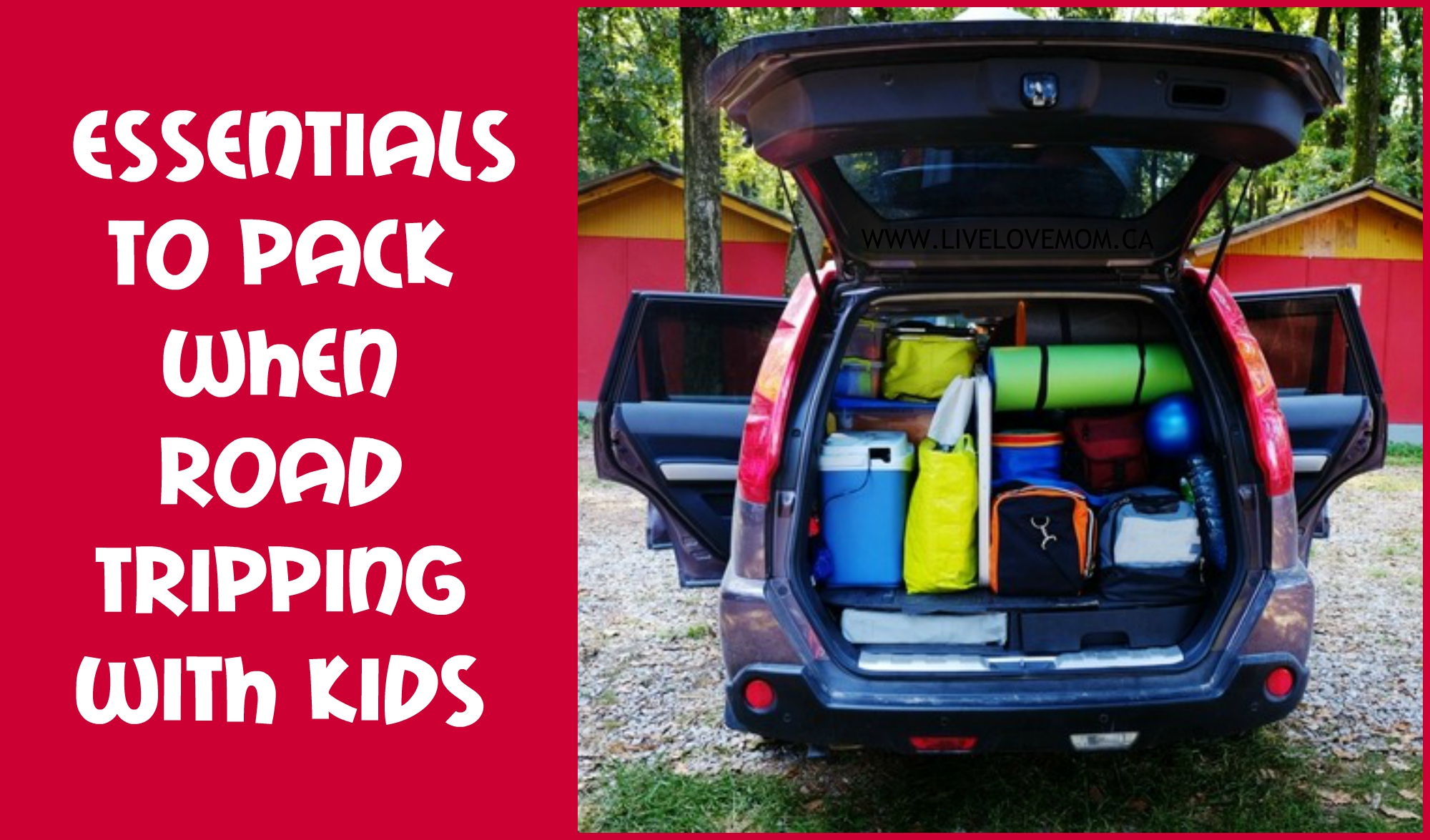 First time traveling with kids on a road trip? Having a list on hand can help ensure you don't forget to pack anything. Depending on where you're going and how far, you can add or remove items in the list. If you're not going to the beach or anywhere where you will swim, you won't need your bathing suits. 
Snacks are put as #1 for a reason. You don't want to have to stop every hour just because your kids are hungry. Keep snacks close by so you can give them to your kids when they're hungry.
Water is always needed and necessary. You and your kids both need to stay hydrated throughout the trip.
Juice boxes are always useful, especially since kids don't always enjoy water. Give them a serving of fruit while they quench their thirst after a salty snack.
Diapers and wipes if you have babies or toddlers who aren't potty-trained yet. However, wipes come in handy even if your kids are potty trained as they can clean hands or wipe up any spills.
Blankets because kids get cold fast. Pack a thin one if it's the middle of summer, and let them cuddle up to it if they sleep in the car. 
Toys are essential. Try to get some that don't make noise and aren't hard so the kids can't deafen you or whack their sibling with it. Stuffed animals are best.
iPad so the children can play on apps and games to keep them entertained. One per child is ideal if possible, or you can hand one to the child that's still awake while the others are napping.
Cash is always useful, even coins for when you find those candy vending machines. You can use the bills in the vending machines when needed, pay for a hotel room, and much more. 
Stroller is a great idea if you have kids who can't walk yet, or they can't walk far or for long. You can go for a stroll and enjoy the scenery while the kids nap or relax.
Changes of clothes in case the children spill anything on themselves, soil themselves, and also just in general. Road trips often end up in staying somewhere for at least a few days, so you want you and the kids to be able to change clothes daily.
Potty is a good idea if you are potty training your kids, or if your kids are potty trained. If there are no rest stops nearby and your kid has to go to the bathroom, you can pull over on the side of the road and have your child go in the potty. You can then empty the contents in the ditch and rinse it clean with water from a bottle or wipe it clean with a wet wipe.
Toilet Paper for above situations, your kids need to be able to wipe themselves. 
Tissues for those runny noses, tears or unexpected bloody noses. 
First Aid Kit in case anyone gets injured. Include lots of bandaids for scraped knees and elbows.
Shampoo is of course to keep your hair and your kids' hair nice and clean. 
Soap is to use for washing both yourself and your kids.
Lotion in case any members of the family have dry skin or just like to wear some and smell good.
Deoderant is something that no one must leave behind. You don't want to be stinking up the car on your road trip!
Toothbrush to keep your teeth and your kids' teeth clean. Make sure everyone has their own toothbrush.
Toothpaste can be brought along too. If your kids dislike the strong taste of mint in regular toothpaste, be sure to bring along a tube of kid's toothpaste as well.
Floss to keep the gums clean and stave away germs that cause bad breath. You don't want to be that person who's breath stinks up the car.
Mouthwash kills harmful bacteria in your mouth, freshens your breath and keeps your mouth clean. There are alcohol-free types for children and for those who can't handle the sting of the stronger ones.
Hairbrush or comb, depending on your hair type, is necessary to keep hair from getting matted. If possible, have each person bring their own. If you have any kids with long hair, bring some hair ties for them as well to keep the hair out of their faces.
Camera so you can take photos of your trip together as a family! This is especially a good idea if you are going to stop and see the sights along the way.
Medications if anyone is taking any. You should also pack over-the-counter medications such as pain medications to relieve headaches and pains. 
Lip Balm especially when you are going to an area that is dry, or a place you've never been before, or a windy spot. You will wish you had brought it along and your lips will thank you.
Sunscreen to stave off those sunburns the family can catch after spending time outdoors in the hot sun. Even in the winter, apply a thin layer to the face to keep yourself and your kids protected. The snow tends to reflect the UV rays and makes skin damage worse. 
Bathing suits if you plan on going to the beach, a lake, or even a swimming pool or water park. You don't want to have to go in your underwear because you forgot your swim trunks.
Towels do you can dry yourself after you've had a shower or went for a swim.
Bug repellant is great for when you're going in the woods, or outside in general outside the winter months. Trust me, you would rather not be scratching itchy red welts for your entire trip and neither would your kids.
Cards such as your credit cards or bank cards as a good backup method to pay for expenses such as gas, food and lodging.
Passports are only needed if you're crossing borders, but if you are, make sure the whole family has one.
Portable DVD Player is a godsend. You can have your kids all watching the same movie and it keeps them quiet for a few hours. You will appreciate it so you can concentrate on the road.
Coats for when it's autumn or winter, if not, bring raincoats in case it rains. You want to be prepared for any scenario to avoid your kids getting sick.
Hats to keep the sun off of your scalp and face, or winter hats to keep your head and ears warm.
Mittens or Gloves during the colder months to keep your hands warm while you are outside.
Scarves so the frigid air doesn't sneak into your coat and freeze your neck and chest.
Boots to keep your feet dry as you trudge through the snow, or to wear on rainy days.
Snow Pants for road trips in the winter so the kids can enjoy playing outside and making snowmen, or go tubing or skiing. 
Camping Gear if you're going camping so you have everything you need.
Bicycles so the kids can ride their bikes in the driveway or in parks you drive to so they can get some fresh air and exercise.
Got any other items you think should be on this list? Comment below!
by: Sheree Saumier
If I could pick any thing to do.. it would be event planning. Themed parties, in particular. I enjoy it SO much.
I really struggles with deciding to take the kids or not.... I didn't want them to miss out on the Halloween feeling.... but I really don't want to drag them all over the place during a pandemic, either... I know they'll be fine, but it's more the idea that need to take things like this seriously, you know?
I decided not to take mine trick or treating so, I have a scavenger hunt planned with lots of candy surprises, some games and Spooky Trivia!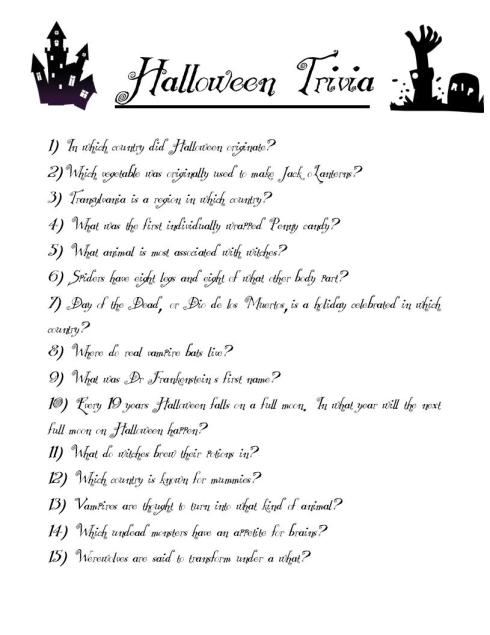 1. Ireland
2. Tunips
3. Romania
4. Tootsie Rolls
5. Black cats
6. eyes
7. Mexico
8. North and South America
9. Victor
10. 2039
11. Cauldrons
12. Egypt
13. Bats
14. Zombies
15. Full Moon
Those are the answers.
If you use pinterest, I also have a board called "Halloweenie Quarantinie" with all the ideas for our Halloween Scavenger Hunt Party. I can also send you my Scavenger Hunt List, if you'd like. It's simple. Here is the pinterest board link: https://pin.it/3bbhoBL
Here is a scavenger hunt. So, basically, I took the activities we're going to do, and based the scavenger hunt around that, so It all kinda works together.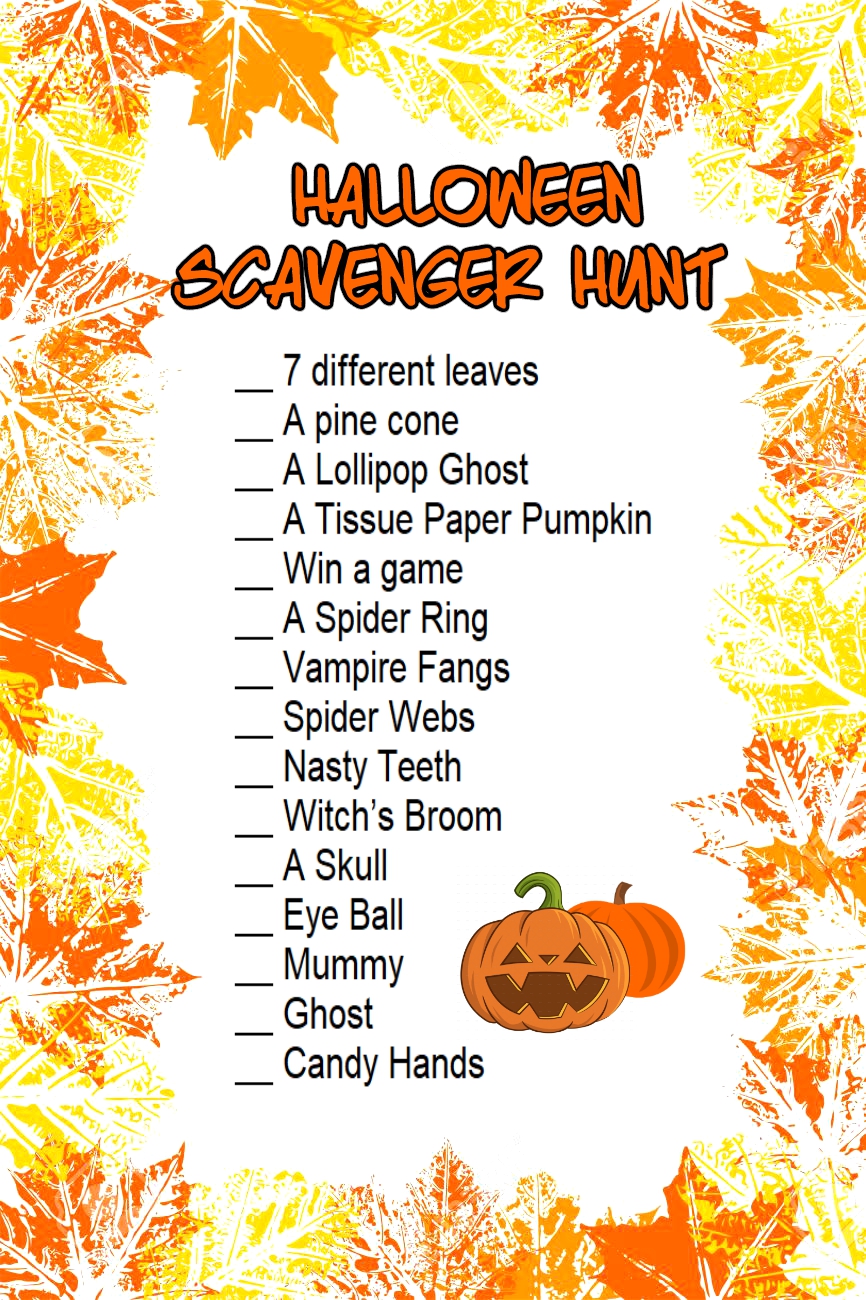 I bought most of the stuff at the dollar store. So it wasn't TOO expensive.
The ghosts are going to be dum dum lollipops with tissue paper. The pumpkins will but filled with candy and tied up with green pipe cleaners.... I got cheese balls to make little pumpkins with in small party favor bags.... the witch's brooms are just pretzel sticks with string cheese in the bottom. Stuff like that.
The dollar tree had candy buckets, so I got some of those and 3 little bean bag gnomes for a toss game.
I'm also going to draw jack o lantern faces on clear cups for a ball throw game, there's one similar pinned in the board.
Something I found that I thought was REALLY cool is he "Spider Web Fly Toss".... I bought a bunch of black craft pom poms, and masking tape, I'm going to make a couple hula hoops into a big spider web and the kids have to throw the "flies" onto the "web" and whoever gets the most wins. 
by: Dr. Stéphanie McEndree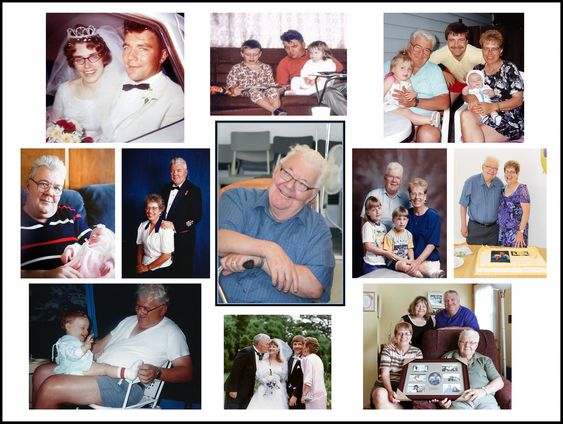 Dear Grandpa,
I can't believe you're gone. I was sure we would have at least a few more years together. I wasn't told that you were in pain, or that your health was declining. I wish I had been informed sooner, before it became too late. I was told before you went, you had no more pain. I am glad that you were able to pass away with your dignity intact, and that you are no longer suffering. You never wanted to be in a nursing home, so I am relieved you never had to go in one. You were able to stay home with your wife and close to your loved ones. 
I am very thankful that you came to my wedding. My brother and myself, and my girls were able to see you one last time before you passed away. My brother hadn't seen you in three years before then so it was especially important. You got to meet his girlfriend of now seven years. I am glad that I went to visit you April of last year. We got to spend a week in your home where my girls brought you great joy. My oldest particularly enjoyed your company, and would cuddle and hug you a lot. We all sat together during mealtimes and ate well. 
Not many men live to meet their great-grandchildren, and I am so happy you met yours. I never had the pleasure of meeting any of my great-grandfathers, and here both my kids met both of theirs through me. It truly is a blessing. You were there for the most important milestones of my life; my children's blessings, and of course my wedding. You got to meet my kids when they were babies, and got to watch them grow up to school age. That certainly is something.
I remember you fondly. My brother and I would play in your basement when we were just kids. As we grew up, we got to spend more time with you. I would cook with Grandma and my brother would accompany you in your wood-working. I'd knit with my grandma and you'd play outside with my brother. We were always well fed, loved and pampered when we went to your home. We got to spend time with my aunt Trina and all her dogs. You even came to visit us during different holidays. It was very special having grandparents who not only spoke english, but who were so active in our lives. There wasn't a birthday or Christmas that went by without us getting a card from you and Grandma, even as adults. 
When I visited you in PEI, you told me your life story. I wanted to share that with the family now, and I can tell you that I won't ever forget it. You were a strong and brave man, and you loved your family the best you knew how. We will always remember you and keep you close in our hearts. We love you, Grandpa. We attended your funeral and there was no dry eye, not even my kids. They understand now that you're gone and you aren't coming back. They also know that you are watching over them now. Rest well, Grandpa. Rest in peace.
You were born the day after Christmas in 1939 to Alexandre Hallis and Marie Marguerite Baker, in Montreal. You were their first child, and you would later have six brothers and sisters. The youngest of your siblings was born when you were 9 years old. Your family lived in Longueuil, and you were particularly close to your Aunt Rosie. When you were about 15 years old, you were given to an all-boys orphanage. Your mother was deemed mentally unfit to care for her children, and your dad was working. Your siblings were also put in orphanages. You spent your teenage years in that orphanage, and you were able to visit your family for Christmas. They always gifted you clothes, since toys were not allowed to be brought back with you to the orphanage. You got to spend holidays with them. The orphanage wasn't easy, as the boys would cause fights and there were bullies there as well. At 16 years old, you finally got out of the orphanage. Orphanages were being abolished and a foster care system was set up, and you had nowhere to go. You told me that your younger brother Georges was taken from your parents and placed with a foster home at that time. You said he was the only one never to have been put in an orphanage, and you suspect he was abused. You signed up after new year's in January, in the military by telling them you were 18 years old. You chose the Air Force, and started out as a Private. Finally you could start your career, and you had a place to go. In your 20s, you were stationed in Prince Edward Island, where you met my grandmother. You were married in August when you were 23 years old and settled on the island with your wife. The next year, you had my dad. My grandma got pregnant twice more but unfortunately miscarried. She was told by the doctors that she would never have any more children. You moved to Bagotville since you were assigned to the base there, and Grandma was pregnant again. Thankfully, 6 years after my dad was born you had a healthy baby girl, my aunt Trina. You stayed there for a few years and that's how my dad and aunt learned french. You knew french already since you were born and grew up in a french province, but it was new to my dad and his sister. Grandma of course refused to learn the language so it must have been lonely for her. As live went on, you were stationed in Nova Scotia, and even Germany as my dad recalls. My dad told me that at one point you were in boarding houses for military families, and there were rats that came in the house out of the toilet. I was told that you killed the rat, flushed it down the toilet, so that ''those other rats know not to come up this toilet''. That actually worked. You found your calling in the air force as a firefighter and put out fires in military airplanes. You had accululated so much vacation time that you ''went on vacation'' when you were 52 years old. By the time you were 55, you had retired at the highest rank, Chief Warrant Officer. You settled in PEI with your wife and daughter. You wisened into old age and watched your kids, grandkids, and great-grandkids grow up. You did wood-working as a hobby and didn't do it for a profit. You could figure out measurements just by looking at a photo of something. You were really talented. Your father's family came from the Ukraine and Poland, and your mother's family was french. You were buried in Pleasant Valley, PEI. 
Rest In Peace
Jean Hallis
1939-2020
by: Stephanie McEndree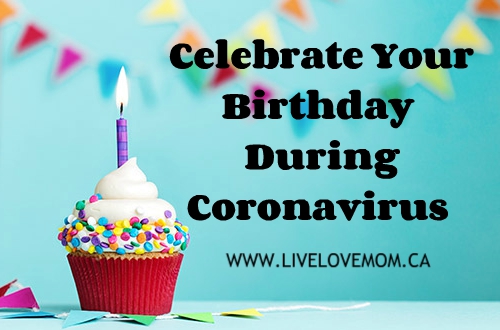 Wondering how you can celebrate your birthday during a lockdown complete with social distancing? Are these times with the coronavirus making you wonder how you can still have a nice birthday? Are you wanting to celebrate your birthday without putting your health or anyone else's health at risk? You've come to the right place! Here we explore different ways you can still have a great time while also keeping everyone healthy and safe. If you are someone planning a birthday for your loved one during the pandemic, here are some good ideas for you as well.
Have a video call conference. Call all your friends and family into one place, or one at a time. They are sure to sing you happy birthday, wish you happy birthday and want to celebrate. Reminisce over the old times and walk down memory lane. Talk about your favorite moments together.
Get some balloons. If you want, have some balloons you can blow up or get some already filled up. It will give your place some ambiance and help you get into the headspace that this is a celebration. Turn on your favorite music if you like.
Bake a cake. Get some ingredients together or even just a cake mix, and bake a birthday cake of your choice. Don't feel like baking? Get one at the grocery store that's already pre-made. Get your favorite flavor, and make it festive with sprinkles and candles. Blow them out and make a wish!
Spend time with your housemates. Whether you live with family or friends, now is the time to take advantage of their presence. Cuddle with your significant other, play with your kids, enjoy time with your friends. Play board games, watch tv, go for a walk. 
Go to a drive-through. Get some takeout or go to a drive-through so you can get some hot food. Eat your favorites! Some places even offer free dessert if it's your birthday. Just show them your ID! Be sure to wear gloves and a mask when you go out just to be safe.
Go to a drive-in movie. You can go to a drive-in movie if they are open where you live. Stay cozy in your vehicle and watch a good movie outside. You can also put camping chairs outside and bring some popcorn and soda and some blankets.
Have a picnic. Go in your front or backyard or even in the living room. Place a blanket on the ground and have a nice picnic. You can have some grapes, cheese and crackers with some deli meats or have some sandwiches, salad, whatever you like.
Look at the stars. Lay on a blanket or in a sleeping bag and watch the stars. In August, there are even shooting stars and if you live up north you can admire the northern lights. You can look up constellations first, then try to find them in the sky. There are even some apps that help you identify and locate them. 
Got any more ideas? Comment below!
by: Stephanie McEndree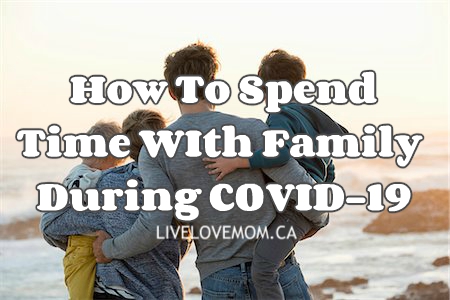 It can be hard being apart from your family during this pandemic. Here are some ways you can spend time together despite the coronavirus.
Video calls. Whether you use facebook, skype or even snapchat, you can video call with your family. People are starting to use Zoom so they can video chat with many people at the same time. Have an online family reunion and spend some time together.
Play games. There are apps linked to facebook that you can play together. You can also play games via video chat, such as bingo or battleship. You can play almost any game through video chat if you try hard enough, or are creative.
Activities. Do activities together online. You can go on video chat and watch the same youtube workout video and do the workouts together. You can try Zumba as well and laugh as you try to dance like the instructor. You can also learn a dance from TikTok together.
Phone calls. Pick up the phone and call your family! Especially with the older generation, they love having a phone call from their loved ones. If you're not sure what to talk about, you can always mention the weather and ask how they are doing and what they've been up to lately. A popular topic is how everyone is passing the time being cooped up.
Send them something. You can send a letter, a card, flowers or even a delivery meal to brighten up their day. If it's their birthday soon, mail them a small gift if you can afford it. It will let your family know you are thinking of them even during these hard times.
Got more ideas? Comment below!
by: Rebecca Norris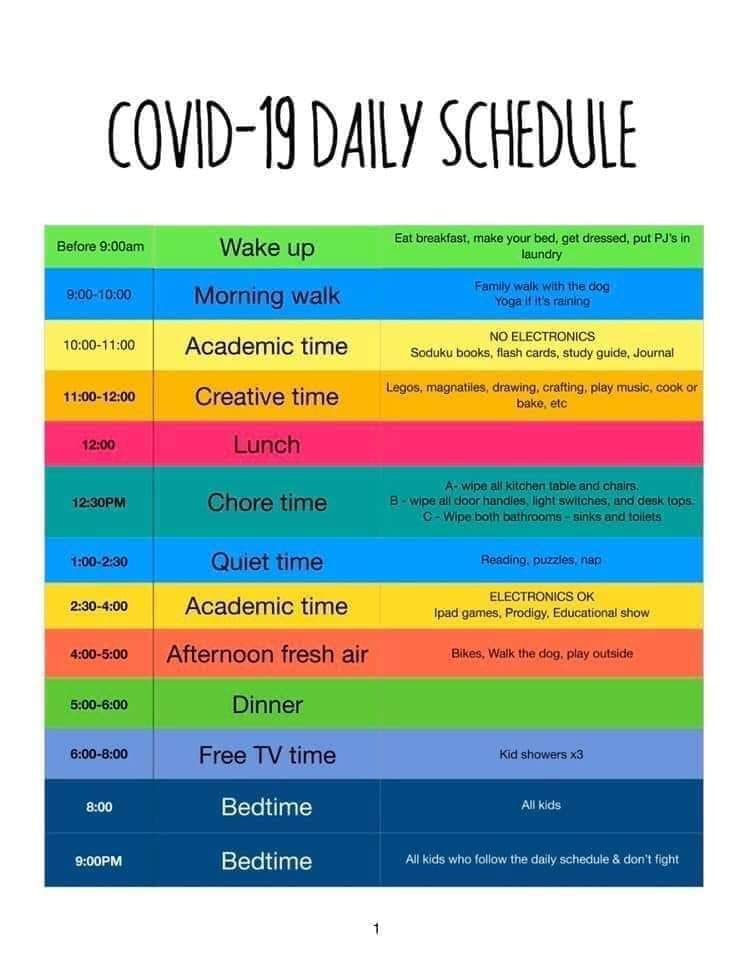 Reminder: When making a schedule during this time as home, you don't need to be rigid with times! Let your child lead their own learning in their own time. If some activities run shorter or longer, that's ok!

NASA Video & Photo Library
Netflix documentaries
https://www.homeschoolacademy.com/blog/44-netflix-documentaries-you-can-add-to-your-homeschool/
Adventure Academy
Buttonwood Park Zoo animal encounter @11am
https://www.facebook.com/BPZoo/
Virtual Field Trips
https://adventuresinfamilyhood.com/20-virtual-field-trips-to-take-with-your-kids.html
Virtual Museum Tours
https://artsandculture.google.com/partner?hl=en
Daily drawing
https://www.youtube.com/user/studiojjk
Free science lessons
https://mysteryscience.com/school-closure-planning
Scholastic daily lessons
https://classroommagazines.scholastic.com/support/learnathome/grades-3-5.html?promo_code=6294&magazineName=classroommagazines
Fluency & fitness
https://fluencyandfitness.com/membership-home/
Storytime from space
https://storytimefromspace.com/
National Park virtual tours
https://totallythebomb.com/heres-33-national-park-tours-you-can-take-virtually-from-the-comfort-of-your-home?fbclid=IwAR0iXV2V6ZR0wCbj6b0ZimMav1QRormsRR3RphZUPmymGwyp1Kyk-P4RZ2c
Cosmic kids on Amazon Prime and YouTube
New England Aquarium at home events & activities
https://www.neaq.org/visit/at-home-events-and-activities/?fbclid=IwAR0_SigFvqL2bGRlFa2BTBB5IPCrzzfpnH7lWB1NaU9cOWc3wZseQUE0Tk0
Art lessons
https://homeschoolhideout.com/art-lessons-on-youtube/
Music Lab
https://musiclab.chromeexperiments.com/Experiments
Daily science experiments
http://www.clubscikidzmd.com/blog/
Zoo School every Tuesday and Thursday at 2pm!
https://www.facebook.com/RWPZoo/
Marine Biology Camp
Mondays and Thursdays at 2pm
https://www.facebook.com/OceansInitiative/
13 zoo live streams
https://www.holidaypirates.com/travel-magazine/13-zoos-that-offer-live-streams-see-giraffes-koalas-pandas-tigers-penguins-more_35765
25 min kids workout
Want to join a group of like-minded moms? Join us! http://www.facebook.com/groups/504139310251519/
Follow us on instagram for updates and offers. http://www.instagram.com/livelovemomofficial
Like us on facebook for premieres and vlog videos. http://www.facebook.com/livelovemom
by: Stephanie McEndree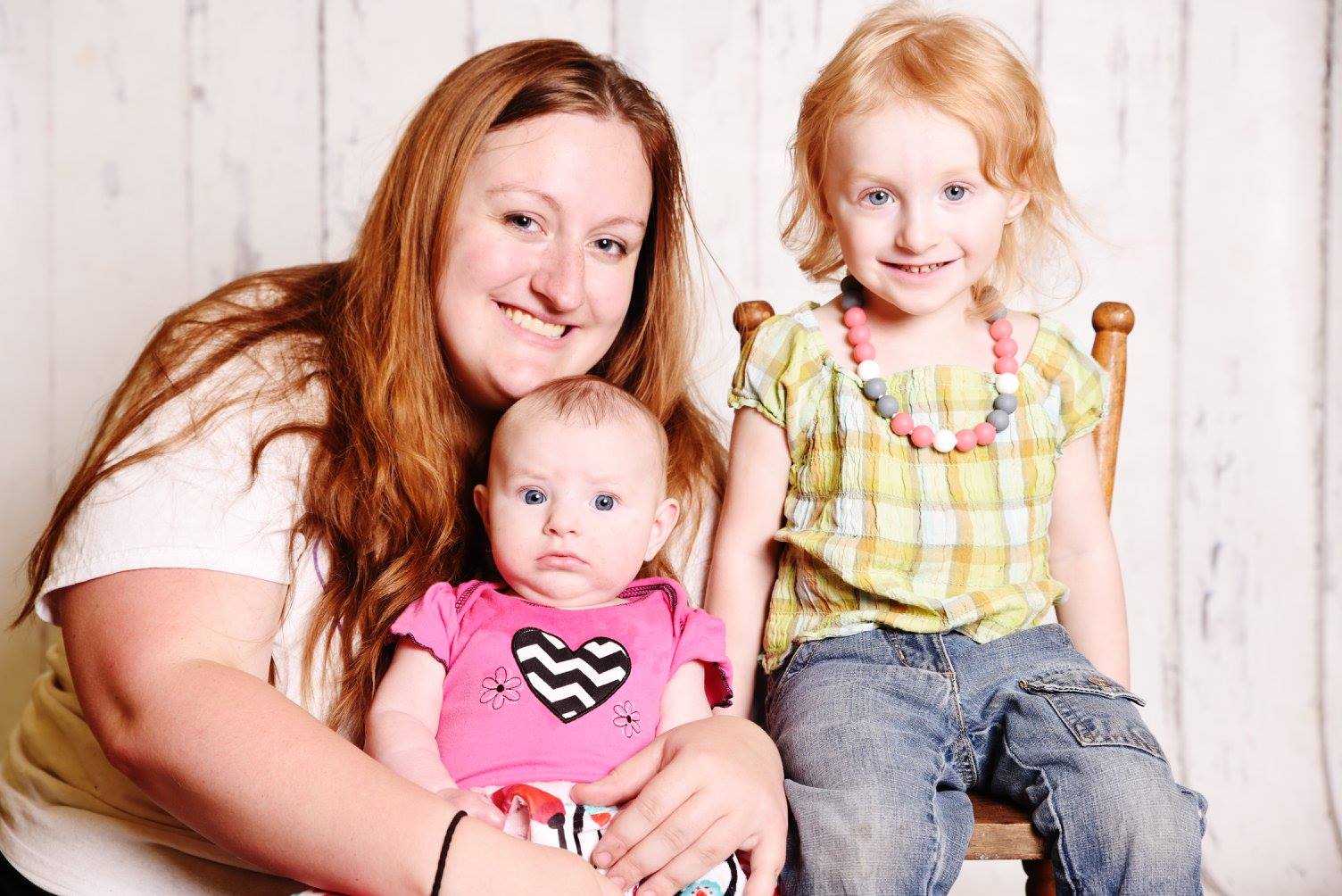 Now that the weather is getting colder, it's time to think of indoor activities for the kids. This is especially difficult when you have young children under schooling age.
It all depends on how much space you have inside your home.
1. Bathtub fishing: Buy plastic toy fishing kits that are sold at the dollar store. Fill up your bathtub, and put the plastic fish inside. Give the fishing pole to your child, and let them fish away! You can add bubbles in the bath to "hide" the fish and make it more of a challenge to find them.
2. Ball pit: Buy a small inflatable pool at the dollar store, and a bag of plastic balls at Walmart. Inflate the pool and fill with the balls. Place your child inside the pool or next to the pool and have them play with the balls!
3. Living-room camping: Erect a tent, whether a camping tent or a fort or a teepee made with blankets and pillows, in the living room. Place sleeping bags, pillows, blankets and flashlights inside the tent. You can include a picnic basket and have a meal or snack (s'mores are a great idea) inside! Prepare a series of flashlight games like making hand puppets with the shadows, light beam battles, or pretending your flashlight beams are the same as from ghost busters. Couple this with pillow fights and ghost stories and your camping idea will be a hit, no matter if you sleep in the tent that night or not!
4. Blow bubbles: Buy a bubble bottle at the dollar store, or fill a container, bathtub or small inflatable pool with soapy water. For a bottle filled with bubbles bought at the store, simply give one per child and one for yourself, and blow bubbles! You can also blow bubbles yourself and have your child run around to catch them! For a bathtub or pool with soapy water, have the child stand barefoot in the middle of the pool or tub. Use a hula-hoop and place it over the child and immerse the hoop in the water at the childs' feet. Then, lift up the hoop around the child and watch your child be immersed inside a tube shaped bubble! Your child can then, inside or outside of the tub or pool, use several objects to make bubbles like hula hoops, keychain loops, coat hangers, or anything that has a hole in the middle!
5. Disco night: Choose various accessories to set the mood like over-sized colorful glasses, feathered boas, neon wigs, silly hats, and colorful clothing. Plug in a colorful light, preferably one that turns and/or blinks. Turn off all other lights, and watch the lights change. Turn on your child(ren)'s favorite tunes, and have a dance party! You can also turn on a dancing video on the television or computer and try to follow along.
6. Play tents: Buy children sized play tents and tunnels at Kids R Us. Set these up where you have the most space; your living room or child's bedroom. Connect the tunnels to the tents, and watch your child(ren) crawl and run with joy! If you have some, you can also place child sized furniture inside the tents so they can pretend it's their own miniature house!
Want to join a group of like-minded moms? Join us! http://www.facebook.com/groups/504139310251519/
Follow us on instagram for updates and offers. http://www.instagram.com/livelovemomofficial
Like us on facebook for premieres and vlog videos. http://www.facebook.com/livelovemom
by: Stephanie McEndree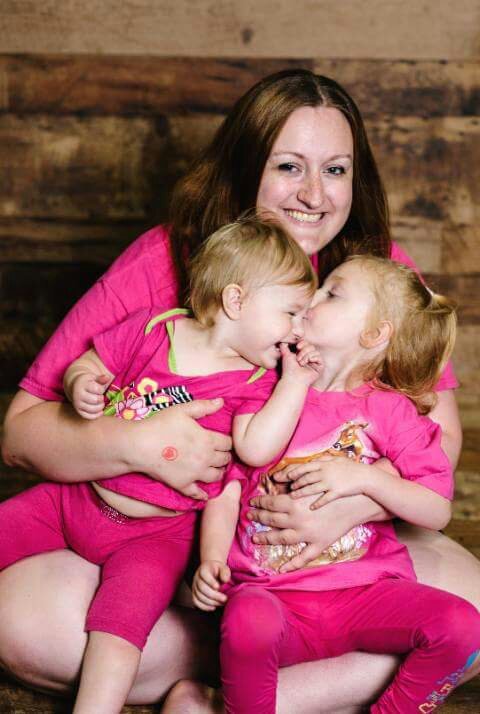 Your children already have too many toys? Your family members ask what is bought as a gift during the holidays? Here are some ideas that will not spill over your toy bin.
Clothes. If you do not have enough, clothes are always useful. The children do not stop growing, and with the cold that is already here, we need warm clothes. A winter kit will not hurt either.
Go to the zoo. A ticket is worth a visit, but an annual pass ensures that children can go there more often. It guaranteed a good time and lots of good memories.
Pass for a play center. There are often play centers like Le Machin Chouette for example, which offer passes for the year. Choose a center near you because if there is a car crash, do not have to walk too far.
Go to the aquarium or biodome. This makes educational places for children and makes good moments with family. There is also the planetarium, the insectarium, and the botanical gardens.
Package for an educational farm. A good example is Guyon Farm, which offers a petting zoo and a butterfly center.
Package for a pool. For long, flat days at home when it rains, go to an indoor pool with your family. There are some who offer swimming lessons too.
A season of a sport. Do kids want to play sports, learn something, or do something? It's a great gift idea to offer him some paid. A sport is also refundable on taxes.
Diapers for those who have children not yet potty-trained. This with wet wipes or washcloths is super useful. There never is too much!
Books are never wrong and stimulate learning. Even though they're babies, parents can read them before bedtime.
Hygiene goods such as soap, shampoo, or special laundry soap that needs it. Toothpaste, toothbrushes, etc. will never go bad either!
Edible Delights that you can eat her choices that are always appreciated. Everyone has to eat, so it's always very useful. Do you make muffins or good lasagna, etc? Done their dishes for tasting. Otherwise you can always buy a fruit basket.
A trip would be appreciated as well. Bus tickets, plane tickets, camping coupons, coupons for gas, etc. are all great gifts.
Tickets for events like concerts, theater, cinema, shows and circuses provide a good time for the whole family.
Movies for their collection, their favorite series, even a collection of funny videos would take the kids a bit as parents make a meal or clean up.
Apps for their phones or iPads for their fun or entertain when they get bored.
Music for their radio, iPhone, iPod, mp3 or even just an engraved CD will surely please young people.
Did you have other ideas? Put a comment!
Want to join a group of like-minded moms? Join us! http://www.facebook.com/groups/504139310251519/
Follow us on instagram for updates and offers. http://www.instagram.com/livelovemomofficial
Like us on facebook for premieres and vlog videos. http://www.facebook.com/livelovemom
by: Stephanie McEndree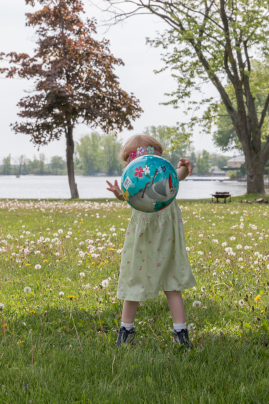 Here are the top twenty activities for kids during all seasons! Different types of activities are listed for variety. Whether you are low income, high income, in the country or in the city, here are some wonderful ways to entertain your children and spend time with them, no matter what the season!
Sports. This is a great idea year-round. It can be as simple as playing soccer in the backyard, to going skiing as a family, or playing basketball at the local gym. Sit down with your children and make a list of all the types of sports they would like to try, or are interested in. Consult your budget, and see what you can come up with!
Seeing animals. Think going to a zoo, or an educational farm. Seeing these creatures up close, and maybe even having the option to hold or pet one, will be thrilling for your little ones. You can even consider taking the children to a butterfly sanctuary or the aquarium.
Park. An idea as old as time, local parks are an easy, free way of entertaining your children. They can run around, slide, swing, and climb to their heart's content while you can watch close by and catch up with your mom friends!
Fruit picking. This is a great idea for summer activities, and early fall. Not only is this very educational in the sense that your children will know more about where food comes from, but you get to take the fruits of your labor home with you!
Seasonal attractions. These vart according to the seasons. Visit a local pumpkin patch and corn maze during the autumn season. Attractions like skiing, snow-boarding, sledding, tubing and more are great pasttimes during the winter.
Fairs, carnivals and parades. Not only do these provide games, but also rides and food. Be sure to bring your camera, you will want to remember the smiles for years to come!
Sidewalk chalk. Provided there is no rain forcasted for that day, get your children some sidewalk chalk so they can create a work of art in your driveway or the sidewalk.
Puddle jumping. This is good for a rainy day, or the day after a downpour. Be sure to have your children wear their raincoat and boots!
Igloos. These can be tough to build, but a fun and collective effort to execute. Parenting hack: if you have a child-sized play house, place it outside and pack it with snow for an igloo-cheat!
Snowmen. Fun to build during the winter, be sure to build it close to your home so rebel teens don't destroy it. Be sure to include the classics like the carrot nose, the hat and scarf!
Snow angels. Just put on your snow pants and plop on the snowy ground and snow-angel away!
Snowball fights. Gentle and without ice, pack a fistful of snow into a snowball and have some fun!
Slushes. Be sure to gather clean snow, and mix in a cup with some juice. There you have your own home-made slush! Bonus points for freshly-squeezed juice from your own fruit.
Leaf pile, good for photos as well as family fun! Try building a shelter with the leaves, and of course throwing leaves around. Afterwards, put the leaves in orange trash bags and color in jack-o-lantern faces with black marker.
Flower picking is great for spring and summer. Open fields often have wild flowers growing everywhere.
Camping can be cheaper during the off-season, like in April or September. You'll need extra blankets, but just build a warm fire and you'll be all set. Don't forget the s'mores!
Fishing in a boat or on mainland is a creative way to get supper as well as spend some relaxation time with the family!
Pinterest art projects. This can include anything from handprint art, hand turkeys, even building your own life-size play-trains, kitchens and homes!
Treasure hunt. Make a treasure map for your children, outlining the backyard. You can bury candy under a leaf pile or even in the ground for the final prize! Bonus if you can get them to use a compass.
Tie dye shirts is a messy yet creative activity to unite together as a family. Keep your souvenire shirts afterwards and wear them with pride!
Want to join a group of like-minded moms? Join us! http://www.facebook.com/groups/504139310251519/
Follow us on instagram for updates and offers. http://www.instagram.com/livelovemomofficial
Like us on facebook for premieres and vlog videos. http://www.facebook.com/livelovemom
by: Stephanie McEndree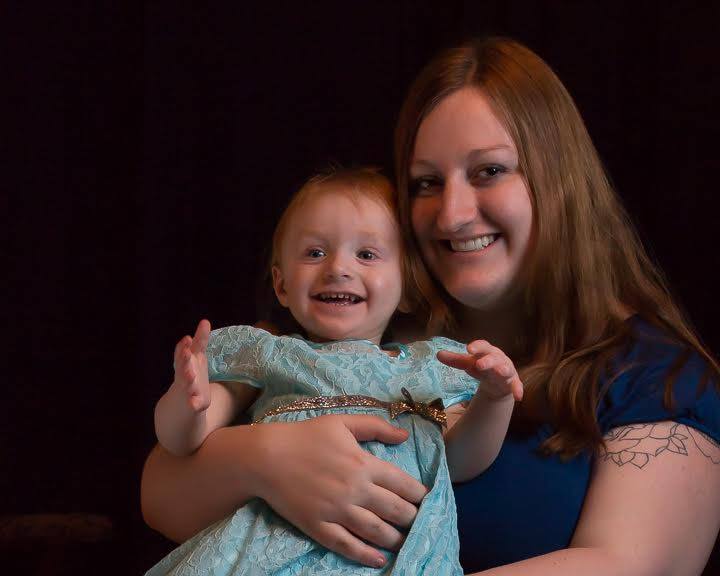 For parents who have shared custody of their children:
You may sometimes find your child asking about the other parent. Where is daddy? Where is mommy? I want mommy here too, I want daddy here. This can be especially difficult when you have more than one child, and they are both very young, therefore they don't understand why their parents aren't always together.
Here are some helpful tips to help your young children through this trying time.
1. Phone calls. Let your child call their parent, once a day on the days that the children are not with the other parent. Whenever your child asks about their other parent, offer to have them call the other parent. This way, they can keep in touch and fulfil their need to stay in the loop with what's going on with the other parent.
2. Skype. Do you and your ex both have internet? I recommend skype calls. Your children will get to see their parent, and this will make them very happy. The other parent will then be able to show the child any changes in the home to prepare them before they arrive, and share what they are doing. Children are very curious and often wonder where the other parent is and what they're doing. This will satisfy that curiosity while also maintaining the bond with the other parent. They will also appreciate very much that you let them keep in touch with the other parent.
3. Photos. Is your ex unavailable? Is he at work or at school? Go through pictures of your ex with your child, especially photos of your ex with your child. You can explain what your child and your ex were doing in that photo. If possible, you can show your children photos related to what you believe your ex is doing at that present time. Is he working? Show your child photos of your ex working. Is he sleeping? Show your ex photos of him sleeping, etc.
4. Videos. You can show your child pre-recorded videos of your ex. You may have home videos lying around from when you went somewhere as a family, or maybe he sent you a video of him and your child singing, dancing, or out somewhere special. Play these videos for your child. If you do not have any, ask your ex to record a video message to your child. What is really popular is a good night video, maybe with a lullaby or reading a passage from a children's book.
5. An item from your ex's place. This can be a special toy, a stuffed animal, or a blanket, even a book. An item from the other parents' home can make the child feel closer to their parent, despite the distance. It can also feel good for the child to have something close, that he or she can hold and hug when they miss the other parent.
6. Keep them busy. While the child asking for the other parent is inevitable, what you can do is provide pleasant distractions. Keep the child busy with toys, games, and going different places. Visit the library and pick out books and movies, go to the zoo, go to the park, the aquarium, local fairs and parades. Make activities fun and new for your child. Enrich them with education and play, and they will be too enthralled to focus on their negative feelings.
7. Keep a steady routine. Ideally, this routine is similar to your ex's routine with your children. It is important to communicate to the other parent if the child needs a bath, if they need medication, if they have napped or not, if they are due for a snack or a diaper change, etc. This way, the child's basic needs are met without delay, and you are informed of how the day went at the other parent's place. The child will feel less other-parent homesick when the routine is the same from one place to another.
8. Let them see your ex in-laws. Whether you go visit them yourself or your ex goes with your children alone, if they are good for your children, let it happen. The children love family and friends, and will like spending time with people who love them.
9. Let them see their friends often. Whether at the park, daycare, playdates, mommy groups or school, your children can always benefit from socializing.
10. Let your child see the other parent's pets, if they have any. Your child can offer to walk the dog with you, so you can all go to a dog park and play with the dog. If your ex has other types of pets, you can play videos and photos of their pet so they can keep in touch with them.
The point is to keep the child feeling as safe, happy and fulfilled as possible. Do not get angry or upset at your children for missing the other parent. It is nothing against you. You and your ex were a couple before you became seperated, and your child may miss you being a family under one roof, which is normal. When seperating when the children are young, it is important to maintain seperation with the other parent so the child doesn't get confused. Once the children see from a young age that their parents are no longer together, they will come to accept it and no longer expect or hope for both parents to be together all the time.
Want to join a group of like-minded moms? Join us! http://www.facebook.com/groups/504139310251519/
Follow us on instagram for updates and offers. http://www.instagram.com/livelovemomofficial
Like us on facebook for premieres and vlog videos. http://www.facebook.com/livelovemom