by: Dr. Stephanie McEndree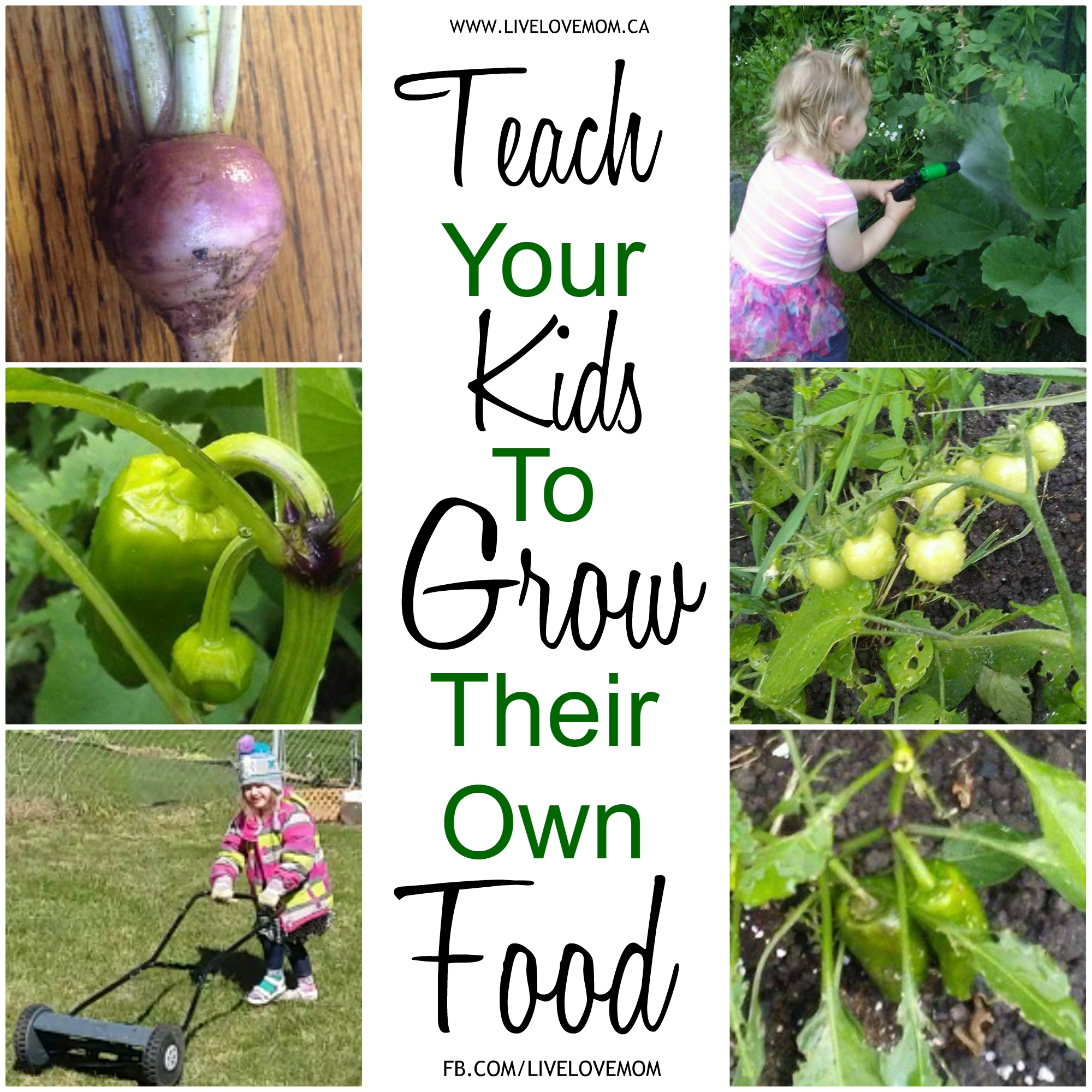 It's important that kids learn at a young age where food comes from. This allows them to learn early what is edible, where to get fresh foods (such as a farm, orchard, or marketplace), and how to grow your own food. It's an important step to future self-sufficiency, and allows your children many years to perfect their green thumb and learn as much as they can. It's also the perfect way to get them to interact with nature, teaches them teamwork with you and their siblings, and teaches them patience to wait for the crops to grow.
Bring them to the store. Whether at a farmer's market, the dollar store or the grocery store, take your kids with you to purchase seeds. Show them the packages that show photos of the crops. Ask them what they would like to grow in the garden. Definitly pick up some radish seeds, as these can grow and be ready in as little as 3 weeks. Pick up some seeds of veggies and fruits that your kids enjoy and that you know you could use in your meals.
Re-use leftovers. You can plant an onion, potato, lettuce, chives, celery and garlic back into the ground. Simply soak them in water until they begin to sprout, then plant them in your garden. You won't have to buy these vegetables ever again. Show your kids how to do this and have them help you. Stumps won't ever go to waste and they will know how these foods are renewable and can be harvested many times.
Keep the seeds. For fruits such as tomatoes, apples, oranges, peaches and plums, you can save the seeds after you've eaten the fruit. Dry them out in the sun for a few days and plant them in your yard where you could use a tree. In about 5 years, the tree should bear fruit. A single tree can produce hundreds of fruit, so be sure to plant what you have an appetite for. If you live on a ranch or a farm or have a good amount of land, consider planting your very own orchard. It can even be a source of income if you advertise yourself as an orchard and pickers pay per pound. If the seeds aren't cooked, you can even plant nuts to grow nut trees.
Give a science lesson. If you want to go all out, get a soil testing kid and test the soil. Do this with your kids and show them what the results mean, and what other possible results mean. If your soil is deficient, buy the nutrients necessary and put them in the soil with your kids. Be sure to weed your garden to give ample space for your crops. If weeds are persistant and you don't mind these chemicals possibly getting into your food, you can buy some weed killers in a spray form that should kill the weed down to the root. It won't come back, but you do need to cut down some weeds as soon as they appear, such as dandelions with flowers, before the seeds get all over your garden and they keep your food from getting the sun, nutrients and water that they need to thrive. Show your kids a world map color-coded according to the zones. Show them which zone you're in and teach them the crops that are best planted in that zone. If the list is too long, tell them what won't thrive in your region.
Teach about edibles. Unless your kids have already been in the boy scouts and know how to identify leaves, show your kids which foods are edible. You can plant some herbs such as sage, basil, mint, oregano, rosemary, parsley, etc. and show your children that they are in fact edible. You can also plant lettuce, even different kinds of lettuce, to teach your kids that these are fine to eat and how to grow them. My kids just rip off a leaf or two when they are hungry and lettuce is growing in our backyard. You can also show them that dandelion leaves are also edible and can be harvested. You can also grow rhubarb and teach them that those leaves are not to be eaten, just the stalks.
Plant together. After you've weeded your chosen spot for the garden, you'll need to get rid of grass if any. Sometimes, especially around trees, some grass dies and doesn't grow back. You can transplant the grass over to those areas. Be sure to water it, as it will get some transplant shock. The reason the previous grass may have died is that the tree absorbs all the water there, so keep watering it to keep it alive. Once the grass is cleared, rake the soil. Dig the appropriate sized holes needed for the different types of seeds, and plant them with your kids. Bury them, and have your kids help with the watering. It can be added to their chores, but this chore comes with a tasty reward at the end. It also teaches them about concequences; if your kids don't water the crops appropriately, the plants will die. If they take good care of it, they will thrive. It also rewards hard work, dedication and patience, especially when it's the foods that kids like.
Harvest together. Reap what you sow together. For underground plants such as potatoes, carrots and radishes, dig around the plant to reveal to your kids the tasty treats underneath. Then, dig out the veggies and give your kids a taste. They should be very proud of their harvest. Then, rinse your bounty and cut away the bits you don't need, and plan a meal with it. Your whole family can enjoy the harvest and celebrate it's success. As for fruit, you can pick them when they are ready. I have found that birds, squirrels and other rodents seem to enjoy the fruits such as strawberries and raspberries and they eat them sometimes before they are ripe. I would suggest putting chicken wire over at least the strawberries so no one can get to them, or keeping one strawberry plant in a pot you put outside during the day and inside at night. Also, while you're at it: teach your kids how to prepare them, and some meals you can cook with what you harvested.
Plant perennials. You will only have to plant them once, and harvest them for a lifetime. I live in a 4b region, so I would suggest: strawberries, blueberries, raspberries, apple trees, plum trees, rhubarb, mint and chives. All of these grow very well and have come back every year (of course the tree itself stays year round). You can always do some research on which perennials are the best for your region and are easiest to plant and care for the first year.
Got any more suggestions? Comment below!
by: Stephanie McEndree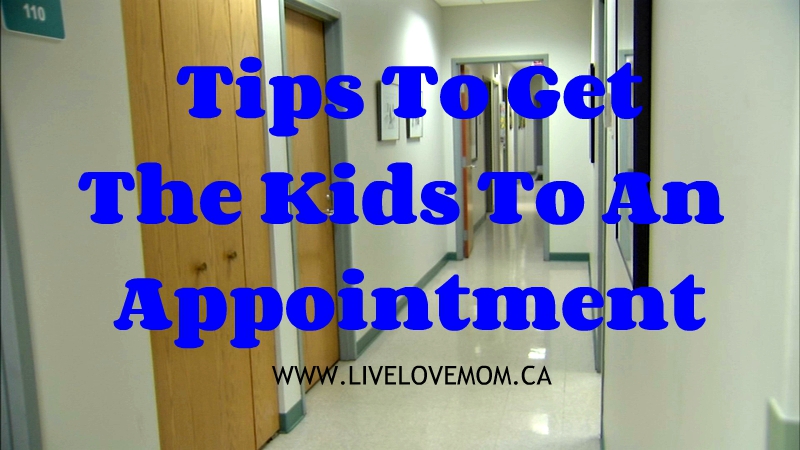 Children don't always want to leave the house. However, if they have a doctor's appointment or a dentist appointment, they need to leave the house. Some kids have an introverted personality, and that's okay. However, to be able to care for them medically they need to go to appointments. Here are some last-resort tips to get the kids out of the house. 
If they are doing an activity, wait til they are done. If it's something that can be done soon and you are good with time, let them finish their puzzle, eat their breakfast or watch their tv show episode. Kids are less likely to protest, or at least not as much, if they're finished with whatever activity they were doing.


Start getting ready. You need to get ready ahead of time so it doesn't take a long time to get to your destination. Make sure you have your hair combed, teeth brushed, you're fed and hydrated and fully dressed before you move on to your kids. This avoids kids throwing their clothes off while you are getting ready and you have to start over again.


Do as much prep work as you can. Load the vehicles with the items you need such as the diaper bag, snacks, drinks, etc. That way you don't have to go back in the house once the kids are in the car and ready to go. If you're going somewhere up to an hour away or further, you will need milk for young babies and probably some water and a snack for school-aged kids. If your vehicle takes a bit to warm up during the winter, you can throw some blankets in there too to put on the kids' legs to keep them warm.


Get the kids ready. Get them dressed, hair brushed, teeth brushed, and have them go to the bathroom before you leave. If you have a baby, change their diaper and feed them before taking off. Make sure they ate their latest meal and/or snack. Put on their coats and boots if it's winter, a windbreaker if it's spring or autumn. 


Pick them up and put them in the vehicle. Of course if they're too big to be picked up, hold their hand and let them know you're going to the car. They may start to protest, but it's what's best for them to go to their medical appointment, so they need to be in the vehicle. They will probably start figuring out that they're going somewhere they don't want to be. Buckle them in their car seats, then sit yourself down, and you can start driving. I find that often once you start driving, after a few minutes they calm down.

If they don't, once you have arrived at your destination, take the time to open the door of the car and talk to them softly. Give them kisses and hugs and explain that going to the doctor or dentist is necessary. Encourage them to speak calmly to express why they are upset. Validate their feelings and praise them for vocalizing their needs. If they say it's because they were cold, offer them a blanket. If they were hungry, offer them the snack, and some water if they are thirsty. 
Show them the play area. Once you arrive, there is often a play area in the waiting room of every dentist or doctor. Show them the play area and encourage them to play while they wait. There are often toys, books and a coloring station to keep your kids happy and entertained. If it's winter, be sure to remove their coats and boots first. Then, you can take a seat in the waiting room and wait within view of the kids. You did it mama!


What tips do you have to ge the kids out of the house for an appointment? Comment below!
by: Rebecca Norris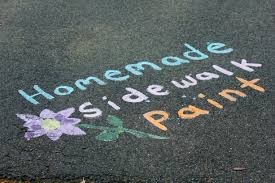 Posted this for my kids but this is a fun, easy activity that I just had to share!
How to make Homemade Chalk paint
Ingredients:
1/2 cup corn starch
1/2 cup water
Food coloring of your choice
Cups
Measuring cup
Bowl
Paint brush
Instructions:
Measure 1/2 cup of corn starch in a measuring cup.
Empty the corn starch into the bowl.
Measure 1/2 cup of water in a measuring cup.
Pour the water into the bowl.
Mix the corn starch and the water together in the bowl.
Pour the mixture into the different cups
Take the food coloring and add a few drops in a cup.
Choose another color of food coloring and add a few drops in another cup.
Repeat until you have all the cups with different food coloring.
Mix the cups individually to form the chalk paint.
Grab a paint brush and get painting on the driveway, sidewalk or cement paths!


Here is the result! My daughter painted a beautiful unicorn! Try it out with your kids and let their imagination run wild. What will they paint? A jungle safari? An ocean with whales, sharks and dolphins? The desert with camels? Sit back, drink some coffee and enjoy watching the masterpieces unfold!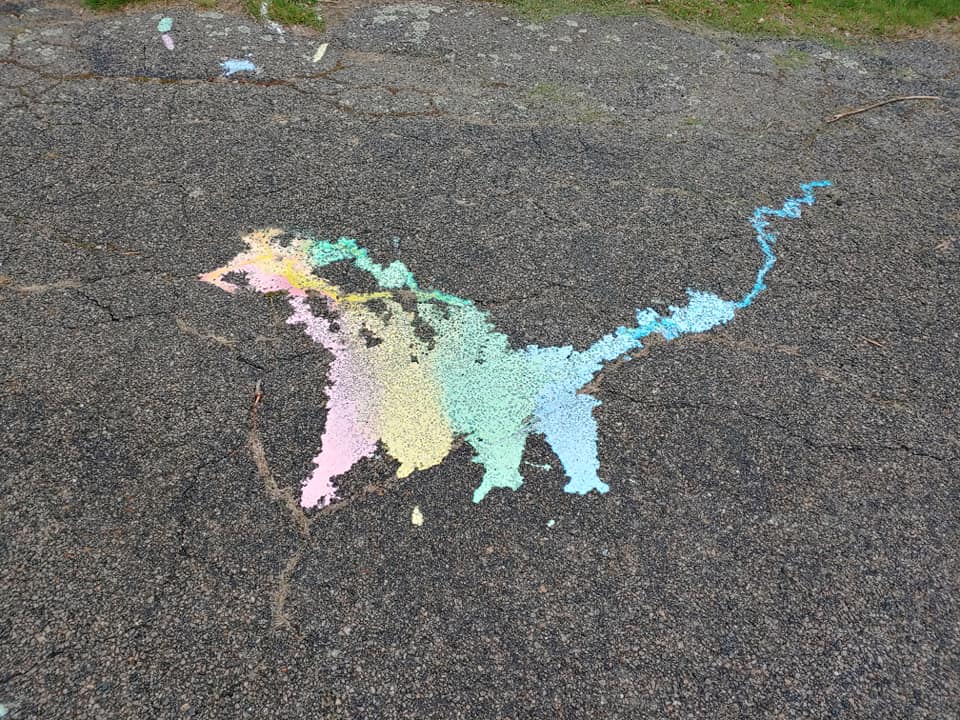 by: Stephanie McEndree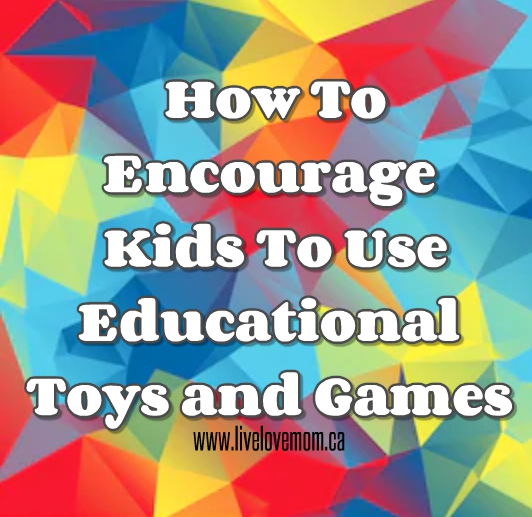 Kids often enjoy games and toys that aren't that educational, and will often go for those first. While free play is crucial to the development of young children, it's also advantageous to give them the biggest variety possible. With educational toys and games, parents are able to focus a child's learning on a particular area they need to perfect. Whether it's a toy or a game, here is how to keep your child's attention and get them interested in what you want them to do. Some children need more encouragement than others, and simply requiring them to do something brings about tantrums and meltdowns when it comes to playtime. Here is a more gentle and subtle approach to take.
Get out the toy. It's good to get the toy or game out as obviously as possible. You want to peak your child's curiosity as well as get them intrigued with what you're doing. This is often the case with young children, they always want to know what their parents are doing. If your child is indifferent, that's okay. You still have more steps to do.
Announce you're going to play with it. This is often enough for elementary-aged kids to swoop in and say, me too! Or for more demanding kids to swoop in and grab it, then play with it or run away. However, it is also often that this merely peaks the child's curiosity. Some will continue to do what they were doing, especially if they are very concentrated.
Hint that you need help. If it's a game, you can say aloud that you need help in a vague way. If the kids don't volunteer, you can try asking your child for help, or their opinion. For example, ask where they think a puzzle piece goes. This should engage the child and draw them towards you and what you're doing and encourage their participation. Be sure to continue interacting with the child so that they stay interested.
Hint that you'd like to play with someone else. You can say out loud that you don't want to play alone, that you'd like to play with someone else. Some children may then volunteer themselves. If they don't, you can always ask them directly if they would play with you. If they don't want to, you can ask if they would like to play with you later. If they say no, then it's probably best not to force it. However, I've found that this generation of children tend to want to play with their parents more than my generation. So, they should be happy to play with you.
Do the activity together. Once you have the child's attention and they decided they want to play with you, go ahead and play the educational game or with the toy together. Some simple games and toys are considered educational, such as building a tower with blocks. This is a popular way for doctors to assess a child's development. You can also use toys that help children practice buttoning, zipping, tying things such as shoe laces, onesie snaps, or coats. 
Got any more ideas? Comment below!
by: Stephanie McEndree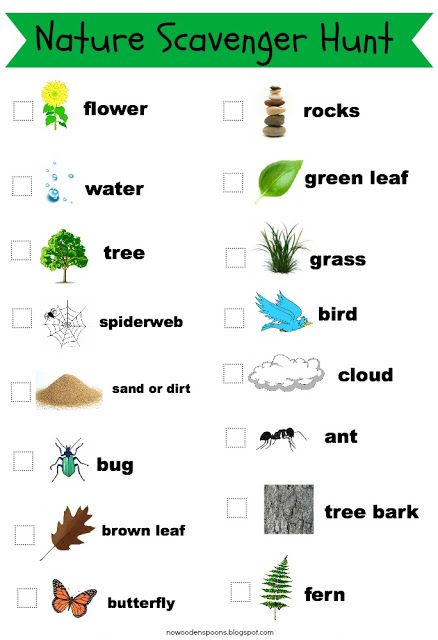 With the forced isolation due to the coronavirus and multiple countries shutting down, it can be hard to keep your kids entertained. Especially since many parents are homeschooling, it's a challenge to find activities to do that are both fun and educational. 
I was scrolling on my newsfeed on facebook and I saw that one of my friends from high school, Emilie, posted a photo of her kids holding a scavenger hunt sheet while outside sitting in a wagon. I told her that this is an awesome idea! I just had to blog about it. Which family couldn't use some creative ideas right now? 
The best part about this nature scavenger hunt is that you can practice social distancing, get some fresh air and some exercise at the same time. If your kids are toddlers, you can put them in a wagon. Your babies can go in a stroller and your big kids can walk. Print out a sheet for the whole family or one sheet per child, or even just write out a list. Make it a competition for bragging rights if you want. The possibilities are endless!
Don't feel like taking a walk outside, or feel it's too risky? No problem! Make it a backyard scavenger hunt. It's the perfect way to get the kids outside while also keeping them in view and away from potentially sick people. It's also easier to keep an eye on them, and it's safer for them especially in a fenced yard. Here is the backyard scavenger hunt sheet.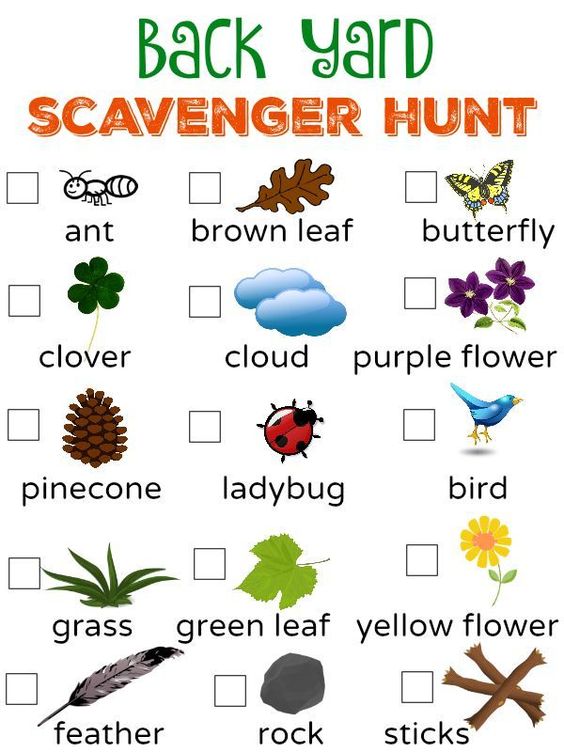 Follow us on pinterest for more! https://www.pinterest.ca/livelovemomofficial/

by: Stephanie McEndree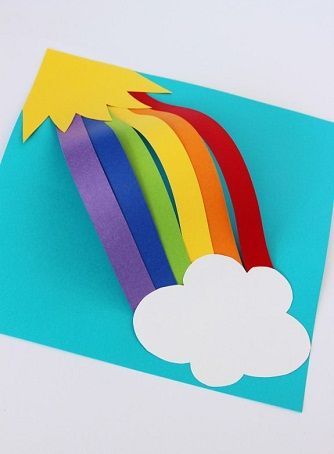 A movement has been sweeping across the province of Quebec in Canada. People are searching for ways to connect to the outside world while also being safe. This turned into the rainbow movement. The idea goes like this: parents have their children draw, color, paint, etc. a rainbow. Then, they stick it on a window facing the street. Often, parents add a hashtag #CaVaBienAller which is french for ''All Will Be Well''. Then, parents go for a walk with the kids and look at houses' windows to count how many rainbows they can find. 

It's a very touching movement, and also allows kids to go out, get some exercise, get some fresh air, and do something fun with the family. You can also walk the dog at the same time. Here are some ideas on how to make a rainbow.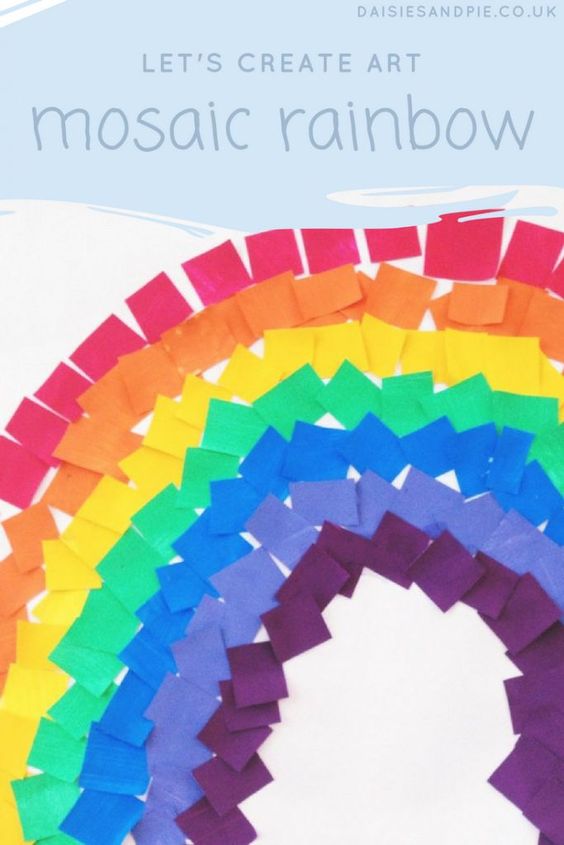 Rainbow Mosaic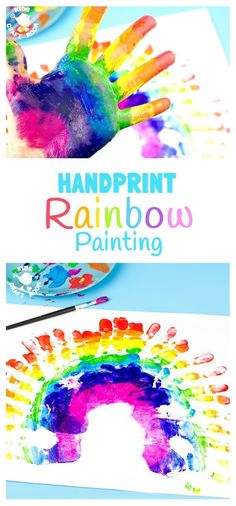 Handprint rainbow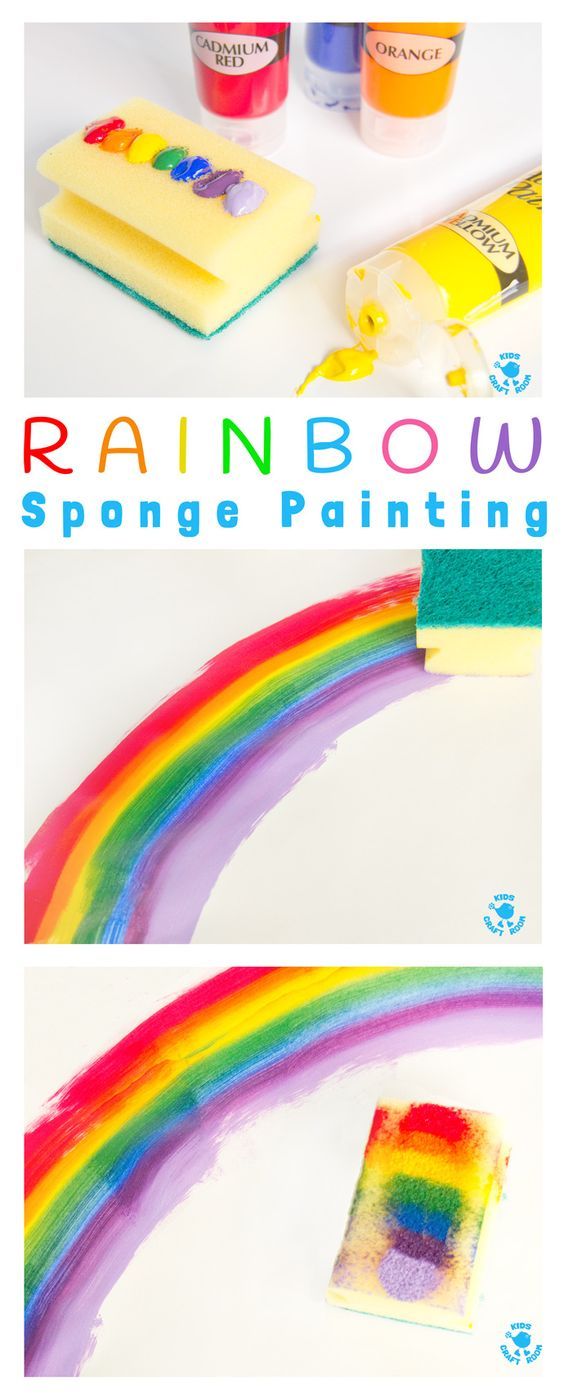 Sponge painting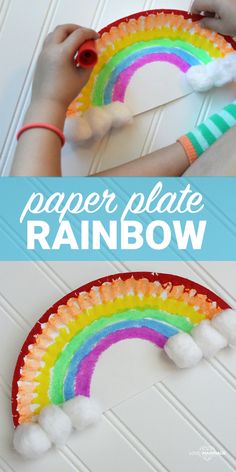 Paper plate rainbow
Got any more ideas to make a rainbow? Got any display ideas for your windows to encourage social distancing activities? Comment below!
Want to join a group of like-minded moms? Join us! https://www.facebook.com/groups/504139310251519/
Follow us on instagram for updates and offers.
Like us on facebook for premieres and vlog videos.
by: Rebecca Norris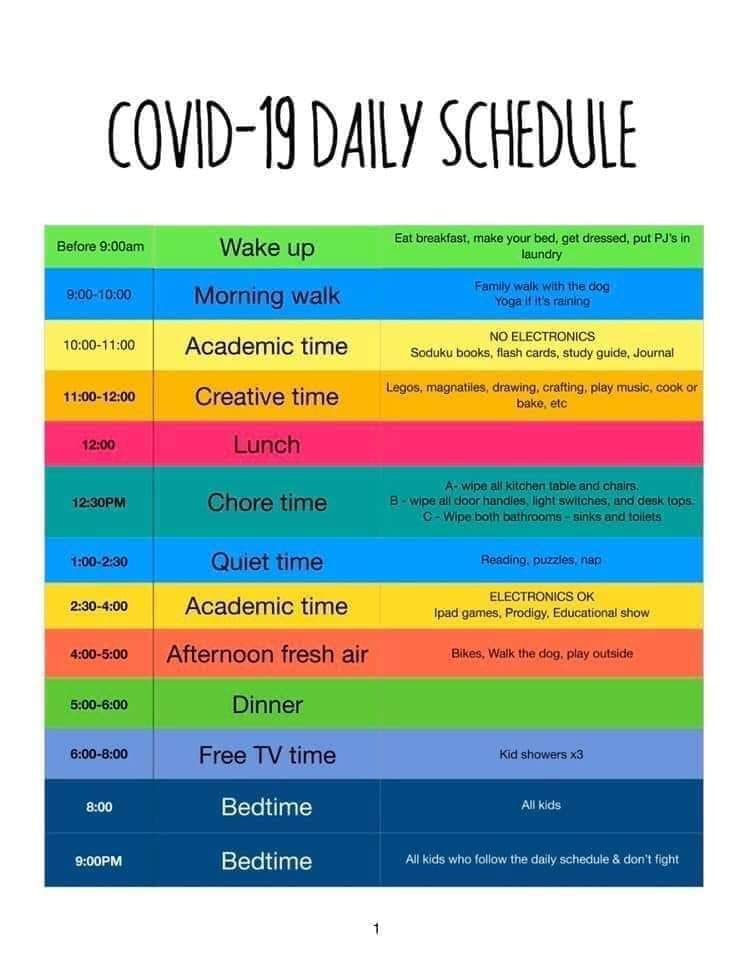 Reminder: When making a schedule during this time as home, you don't need to be rigid with times! Let your child lead their own learning in their own time. If some activities run shorter or longer, that's ok!

NASA Video & Photo Library
Netflix documentaries
https://www.homeschoolacademy.com/blog/44-netflix-documentaries-you-can-add-to-your-homeschool/
Adventure Academy
Buttonwood Park Zoo animal encounter @11am
https://www.facebook.com/BPZoo/
Virtual Field Trips
https://adventuresinfamilyhood.com/20-virtual-field-trips-to-take-with-your-kids.html
Virtual Museum Tours
https://artsandculture.google.com/partner?hl=en
Daily drawing
https://www.youtube.com/user/studiojjk
Free science lessons
https://mysteryscience.com/school-closure-planning
Scholastic daily lessons
https://classroommagazines.scholastic.com/support/learnathome/grades-3-5.html?promo_code=6294&magazineName=classroommagazines
Fluency & fitness
https://fluencyandfitness.com/membership-home/
Storytime from space
https://storytimefromspace.com/
National Park virtual tours
https://totallythebomb.com/heres-33-national-park-tours-you-can-take-virtually-from-the-comfort-of-your-home?fbclid=IwAR0iXV2V6ZR0wCbj6b0ZimMav1QRormsRR3RphZUPmymGwyp1Kyk-P4RZ2c
Cosmic kids on Amazon Prime and YouTube
New England Aquarium at home events & activities
https://www.neaq.org/visit/at-home-events-and-activities/?fbclid=IwAR0_SigFvqL2bGRlFa2BTBB5IPCrzzfpnH7lWB1NaU9cOWc3wZseQUE0Tk0
Art lessons
https://homeschoolhideout.com/art-lessons-on-youtube/
Music Lab
https://musiclab.chromeexperiments.com/Experiments
Daily science experiments
http://www.clubscikidzmd.com/blog/
Zoo School every Tuesday and Thursday at 2pm!
https://www.facebook.com/RWPZoo/
Marine Biology Camp
Mondays and Thursdays at 2pm
https://www.facebook.com/OceansInitiative/
13 zoo live streams
https://www.holidaypirates.com/travel-magazine/13-zoos-that-offer-live-streams-see-giraffes-koalas-pandas-tigers-penguins-more_35765
25 min kids workout
Want to join a group of like-minded moms? Join us! http://www.facebook.com/groups/504139310251519/
Follow us on instagram for updates and offers. http://www.instagram.com/livelovemomofficial
Like us on facebook for premieres and vlog videos. http://www.facebook.com/livelovemom
By: Rebecca Norris
During homeschool, you can wear whatever you want! Yay for fuzzy sweatshirt, earmuffs and no pants! Also, we're making watercolor planets.
To make the watercolor planets, its super easy to make.
Let your child paint varying sized circles
Then cut out the varying sized circles (planets)
Take a black piece of paper and use some paint to make stars (either dots or splatters) 
Then, glue on your planets!
If you're running low on craft ideas or supplies, Michael's is offering curbside pick up!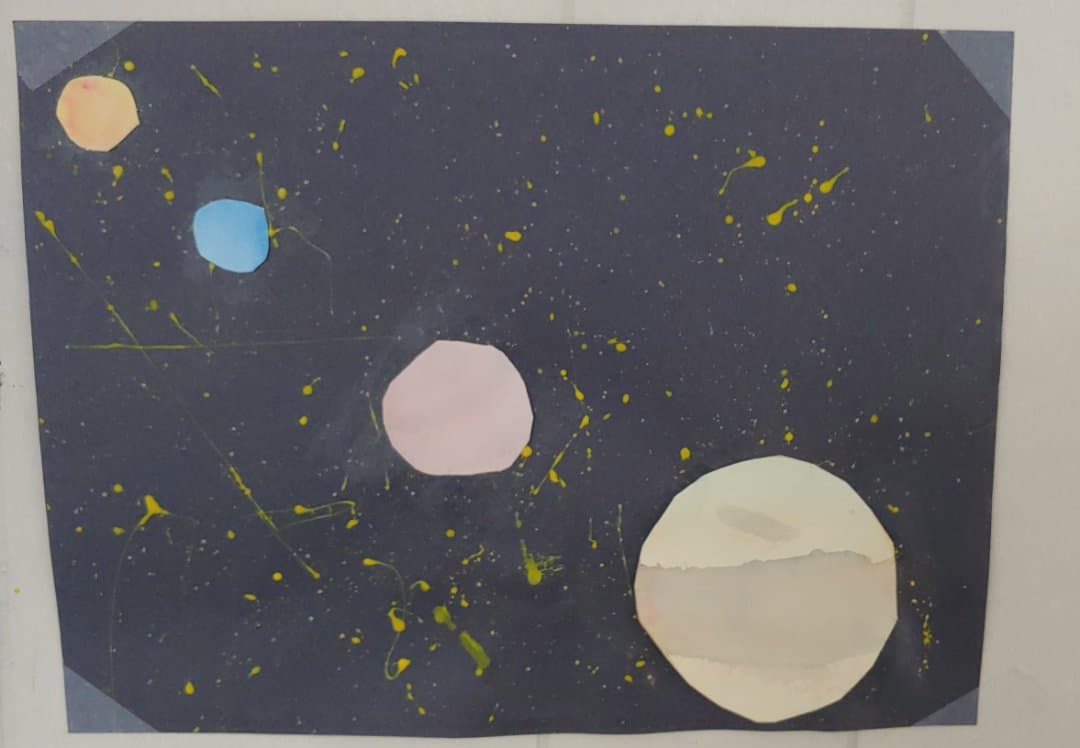 My daughter, aged 9, made a google classroom for our weeks home together lol She's even adding her own assignments for things she wants to learn!
Take this time to be creative with your children! Don't make them sit at a table with worksheets. Watch videos! Do experiments! Make crafts! Teach them life skills! Let them explore the world through different modes! 
Want to join a group of like-minded moms? Join us! http://www.facebook.com/groups/504139310251519/
Follow us on instagram for updates and offers. http://www.instagram.com/livelovemomofficial
Like us on facebook for premieres and vlog videos. http://www.facebook.com/livelovemom