by: Stephanie McEndree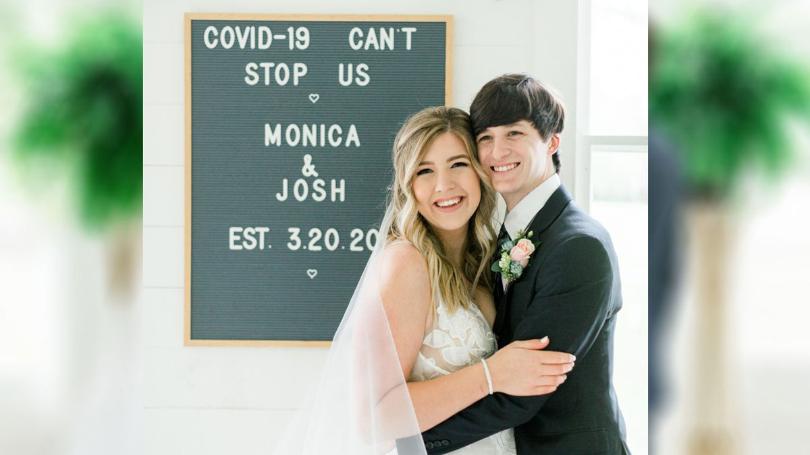 Your wedding is planned and all set. You're getting married in a few days, weeks or months. Then, something happens that throws off your plans! For many brides and grooms all over the world, their venues, officiants, caterers, DJs and more are all cancelling on them. Months and years of planning are going down the drain. So, what can you do? Here are ways you can have your dream wedding, or a wedding, during hard times.
Throw out your guest list. If you want to get married on your date, you need to tell everyone not to come. If your country requires witnesses, you can bring two people, but it has to be people you are in close contact with regularly, such as parents, kids or roommates, to minimize the chance of passing on an illness (in the case of COVID19). Ask if the venue will consider still having the wedding if it's just the couple, two witnesses and the officiant and maybe a photographer.
Online option. Ask if your officiant is willing to marry you both online, where he can sign the marriage certificate once you are married and send it to the both of you to sign it, then you can mail it in. I am not sure if this is possible or even legal, but it can't hurt to ask.
Stay at home. You can scrap all of your plans and just get married at home. Tell the officiant to meet you at your domicile, or in your backyard for more safety. Get married just the three of you present, and sign the license and be on your way.
Go to the courthouse. If they are open, call and ask to schedule an appointment to get married by a justice of the peace. Remember you can always have your big wedding later. What's important is to get married and make it official.
Reschedule. Tell your venue to postpone the date for 2021, or ask them when they have an open date available later this year. With the virus being unpredictable, no one quite knows how long countries will be shut down for, so ask for a date several months away.
Remember, the most important thing is that both you and your partner are safe and healthy. This whole thing really is unfortunate, it really is. Hopefully, in a few years you will be able to laugh about it with your friends. You will have a dramatic story to tell your grandkids someday.
Looking for a group of like-minded moms where you can discuss and discover without judgement? Join us here: https://www.facebook.com/groups/504139310251519/
Follow us on instagram: http://www.instagram.com/livelovemomofficial
Like us on facebook: http://www.facebook.com/livelovemom
Follow us on pinterest for more! https://www.pinterest.ca/livelovemomofficial/
by: Stephanie McEndree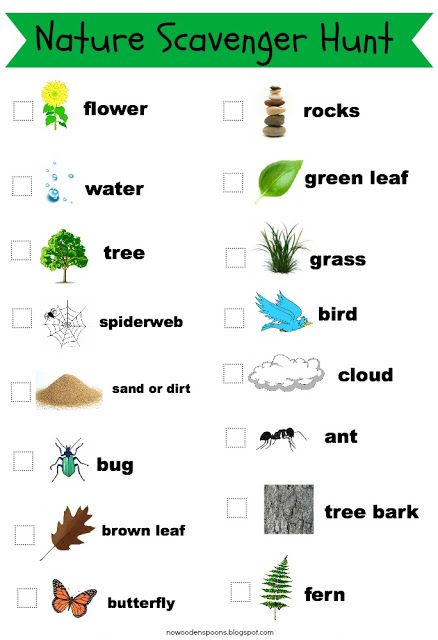 With the forced isolation due to the coronavirus and multiple countries shutting down, it can be hard to keep your kids entertained. Especially since many parents are homeschooling, it's a challenge to find activities to do that are both fun and educational. 
I was scrolling on my newsfeed on facebook and I saw that one of my friends from high school, Emilie, posted a photo of her kids holding a scavenger hunt sheet while outside sitting in a wagon. I told her that this is an awesome idea! I just had to blog about it. Which family couldn't use some creative ideas right now? 
The best part about this nature scavenger hunt is that you can practice social distancing, get some fresh air and some exercise at the same time. If your kids are toddlers, you can put them in a wagon. Your babies can go in a stroller and your big kids can walk. Print out a sheet for the whole family or one sheet per child, or even just write out a list. Make it a competition for bragging rights if you want. The possibilities are endless!
Don't feel like taking a walk outside, or feel it's too risky? No problem! Make it a backyard scavenger hunt. It's the perfect way to get the kids outside while also keeping them in view and away from potentially sick people. It's also easier to keep an eye on them, and it's safer for them especially in a fenced yard. Here is the backyard scavenger hunt sheet.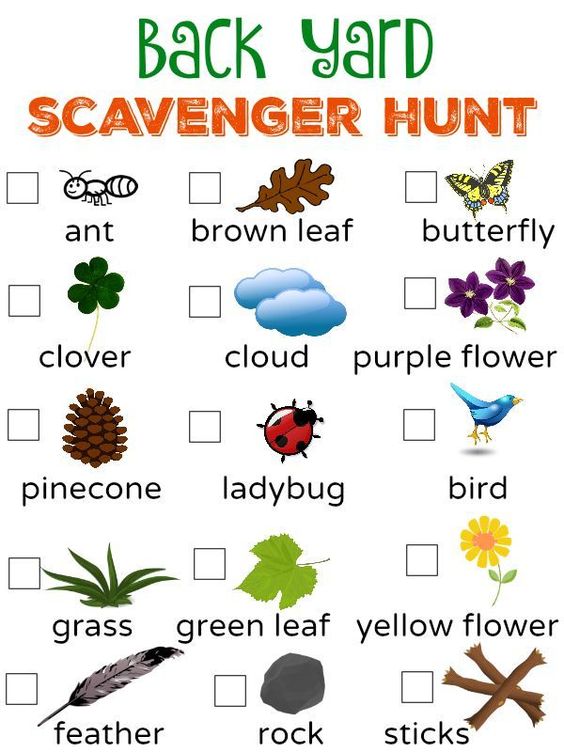 Follow us on pinterest for more! https://www.pinterest.ca/livelovemomofficial/

by: Stephanie McEndree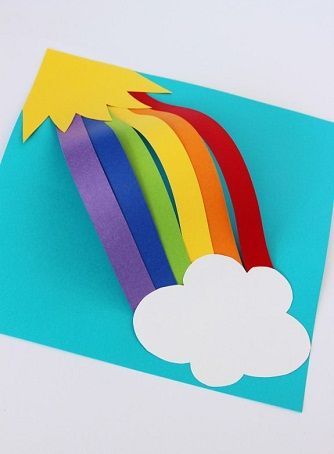 A movement has been sweeping across the province of Quebec in Canada. People are searching for ways to connect to the outside world while also being safe. This turned into the rainbow movement. The idea goes like this: parents have their children draw, color, paint, etc. a rainbow. Then, they stick it on a window facing the street. Often, parents add a hashtag #CaVaBienAller which is french for ''All Will Be Well''. Then, parents go for a walk with the kids and look at houses' windows to count how many rainbows they can find. 

It's a very touching movement, and also allows kids to go out, get some exercise, get some fresh air, and do something fun with the family. You can also walk the dog at the same time. Here are some ideas on how to make a rainbow.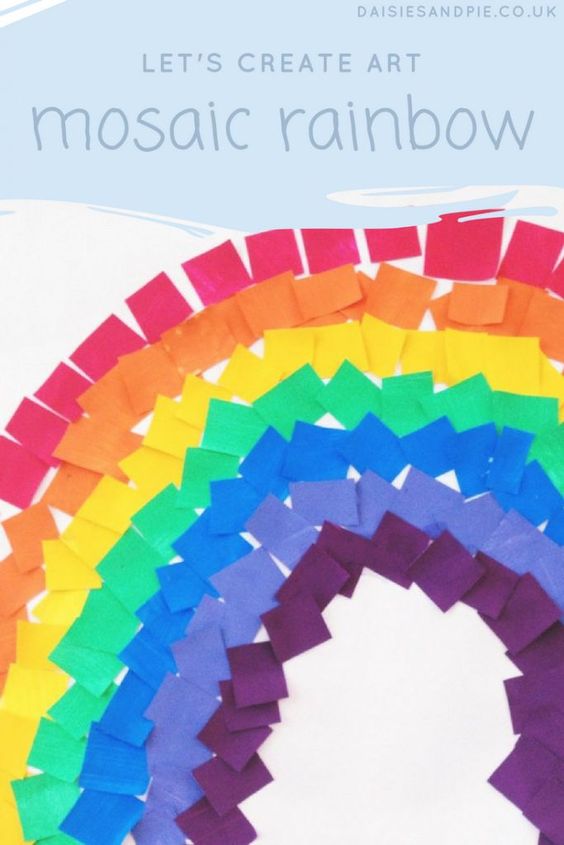 Rainbow Mosaic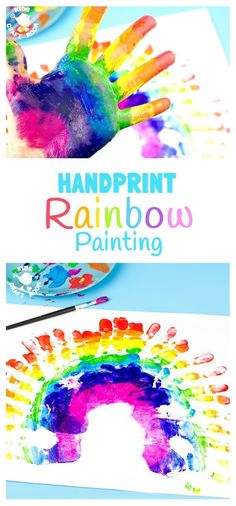 Handprint rainbow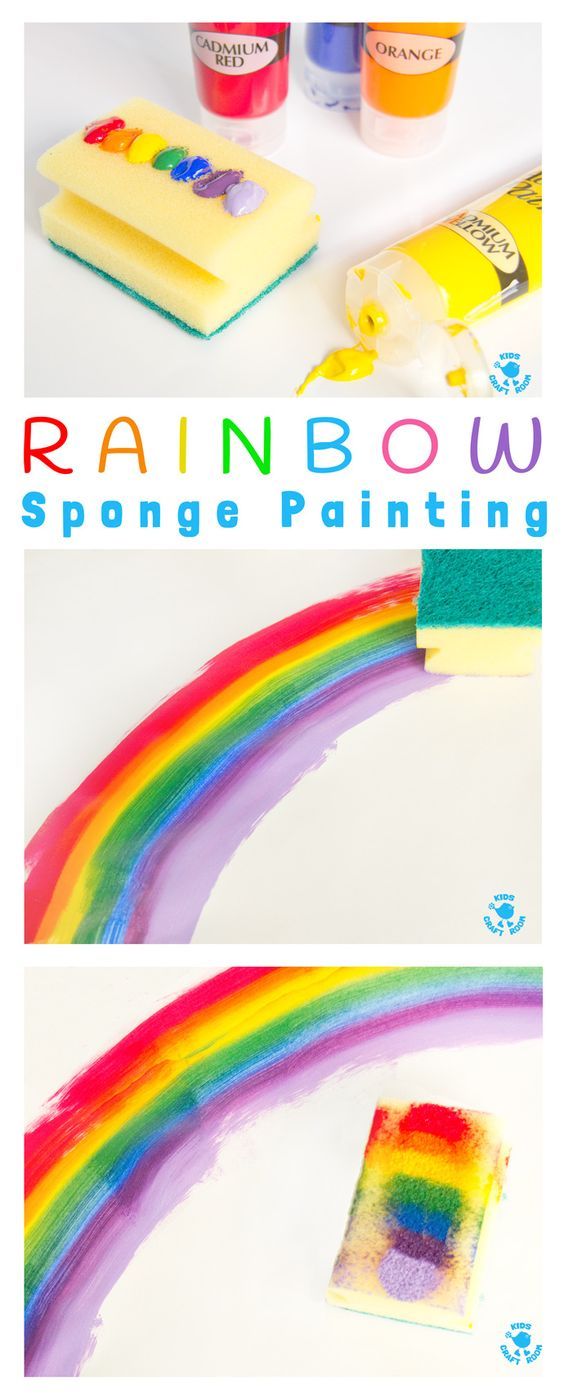 Sponge painting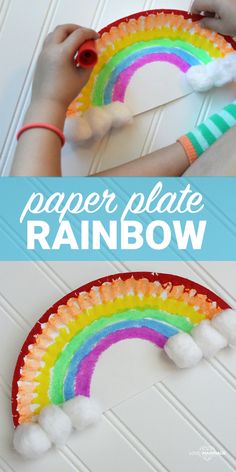 Paper plate rainbow
Got any more ideas to make a rainbow? Got any display ideas for your windows to encourage social distancing activities? Comment below!
Want to join a group of like-minded moms? Join us! https://www.facebook.com/groups/504139310251519/
Follow us on instagram for updates and offers.
Like us on facebook for premieres and vlog videos.
by: Stephanie McEndree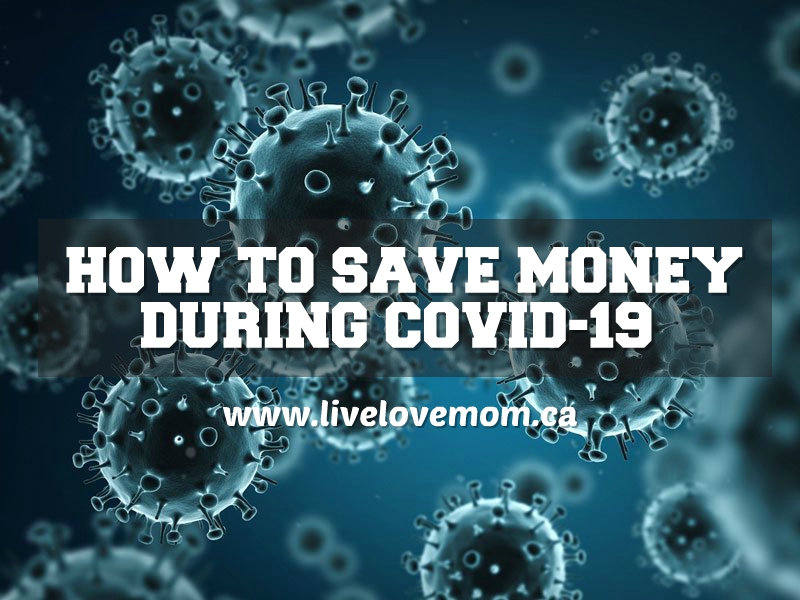 With businesses shutting down, many people are getting laid off, losing their jobs and put on unemployment or welfare, money has become tight. It has thousands of families re-visiting their budgets and wondering how they will make ends meet. Rainy-day funds won't last forever, and savings accounts will be drained, it's all a matter of time. So how can you cut down on your expenses to last as long as possible during this outbreak? Here are ways you can save hundreds of dollars by changing your lifestyle and cutting back.
Compare prices. Go to the dollar store and compare prices with your grocery store, and it's very likely lots of the items at the dollar store come cheaper. Buy every low-priced item you need at the dollar store. Whatever you can't get, go get at the grocery store.
Discount and surplus stores. There are even discount and surplus stores for groceries! Shop there when you can't get your groceries at the dollar store to get the most bang out of your buck. If you also need some clothes, be sure to go to a discount store and second-hand stores.
Use your reserves. Got canned goods and your freezer is full? Time to dig in. Frozen goods and even canned goods all expire eventually, and it's time to get through those foods. You won't need to go to the grocery store for a while, which will also prevent you from catching an illness.
Get it cheap. Focus on buying foods that are cheaper for now, such as pastas, ramen and chili. This too shall pass, but for a few weeks it can't hurt to go back to the basics. Also, get no-name brands or off-brand items. They may taste different than what you're used to, but the lowered cost at the cash register is sure to put a smile on your face.
Get multiple use objects. To cut down on costs, get 2-in-1 items. For example, get a bottle that is both shampoo and soap. This will avoid you from getting two different containers, hiking up the cost. It's also time for your kids to graduate to adult shampoo and body wash. It's less expensive and more efficient for cleaning. This goes for clothes too. Get reversible coats if you need a new one, a shawl you can use as a scarf, a hair brush with a comb, etc. 
Hang your laundry. Stop using your dryer and hang your clothes to air-dry them either around the house, outside on a clothes line, or both. This saves a valuable amount of energy and can cut your electric bill.
Have shorter showers. If you can go every other day, do that too. Some people in extremely tight monetarial situations lather up their bodies and hair with soap and shampoo, then turn on the shower to rinse off, and they're done. Use lukewarm water if you can, especially with the weather getting warmer. For baths, fill it up just enough to cover your legs, or your kid's legs. Bathe your kids together if they are young enough so you can save on water. 
Turn down the heat. With the weather getting warmer, you don't need your heater set up so high. Even lowering it by a couple of degrees will save you some money you can put elsewhere. If you get too cold, bundle up in your favorite sweater, thermals, or cuddle up under some blankets. 
Brick it. Put a brick in the water tank in your toilet. This reduces the amount of water that your tank pulls in, reducing your overall water bill. When money is tight, every penny counts.
Lay off staff. If you have services at home such as a nanny, cleaning lady, cook or babysitter, it's time to let them go. You can clean your own home and watch your own children. Note: if you have a nurse or home health care aide, it's recommended you keep them on unless you have a trained family member who can care for you. Speak to your doctor about any changes.
Re-think your packages. Call your phone, cable and internet companies and get rid of any extras you have that you don't need. You don't need your house phone if you have your cell phones, and if you have internet on your cell phones you don't need internet at home. You can always do this as a last resort, but if it's between these bills and homelessness then it's best to cut it out until things return to normal.
Reuse. Whenever possible, reuse items. Don't throw away some scrap paper or cardboard, keep it so the kids can cut it, paste it, paint it or color on it. Keep them busy and make this a cool indoor vacation time for them at the same time, without costing you supplies. It also cuts down on the electric bill as they're crafting and not watching TV.
Shut off the lights. When you're not in a room, close the lights. During the day, open your blinds and curtains and let the natural light in. Unless you have rooms with no windows, there is no need for lights during the day. Only turn on the lights at night and if you really need it. If you have more than one light in a room, use only one. 
Eat fresh first. It's important you eat all of the fresh food in your fridge before it goes bad, so it doesn't go to waste. Eat all of your fresh food before you open any non-perishable goods, even if you have to have salad for several days in a row.
Wear it twice. You don't have to change your pants or sweatshirt every day if they're clean. Wear them again so you can save on laundry and water costs and energy.
Shave it off. To remove costs of shampoo altogether, as well as beard oils, just shave your hair off. This works great for men who aren't particularly attached to their hair or beards. Use battery-powered clippers if you already have them as they don't cost you anything in the electric bill. For just a bit of stubble, use some razors.
Have any more ideas? Comment below!
Want to join a group of like-minded moms? Join us! http://www.facebook.com/groups/504139310251519/
Follow us on instagram for updates and offers. http://www.instagram.com/livelovemomofficial
Like us on facebook for premieres and vlog videos. http://www.facebook.com/livelovemom
by: Stephanie McEndree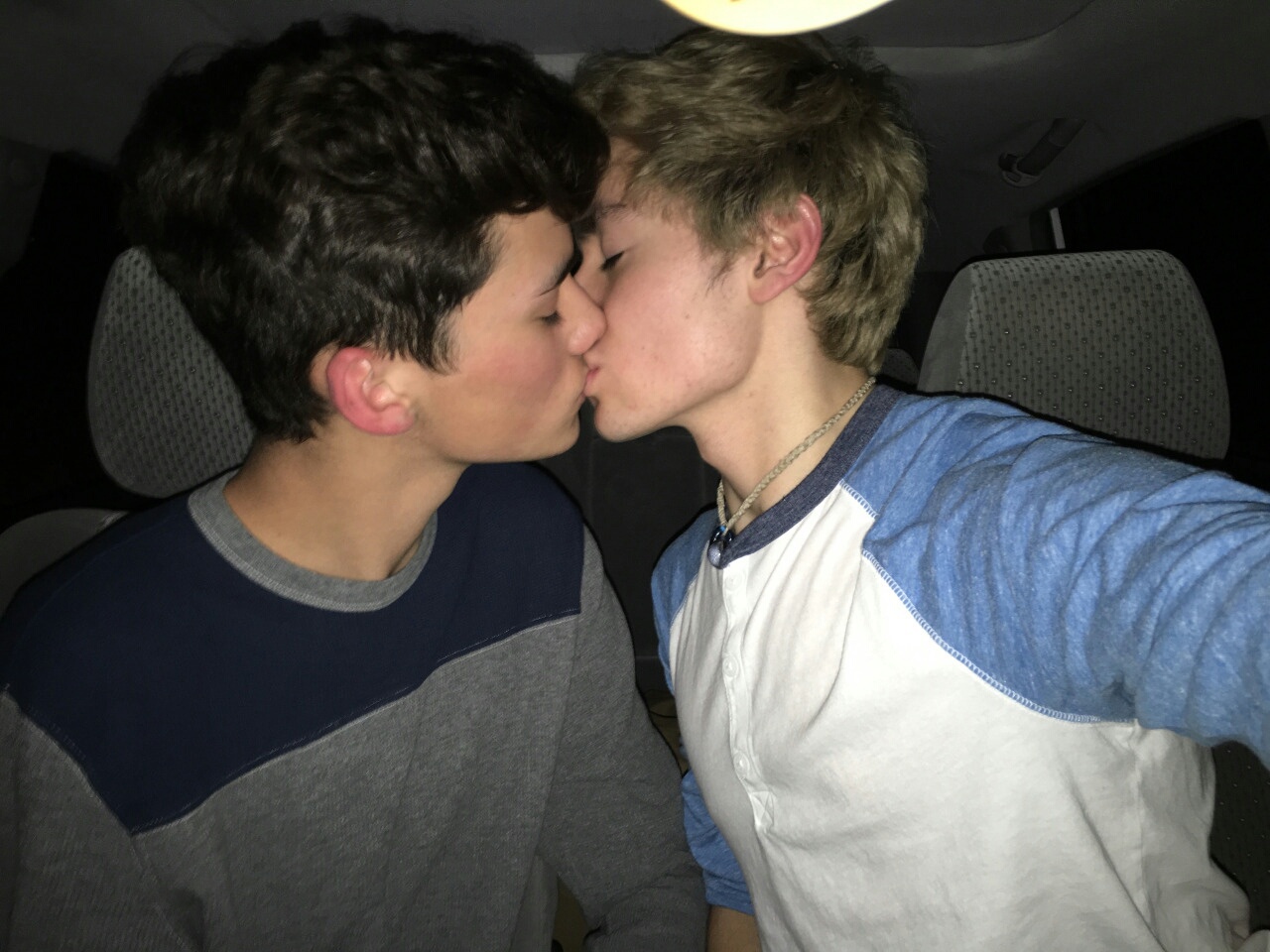 It has been scientifically proven that being LGBTQ+ is real, and you cannot choose to be that way, you are born that way. Homosexuality is observed in dozens of animal species, proving that it is in fact natural. Transgender has also been proven scientifically to be very real, and not at all a form of illness. It is no longer a matter of personal opinion, these are facts that have been proven. 
Your child came out to you. They trusted you enough to reveal a part of themselves. They just wanted your love and acceptance. As a child, that is one of the basic neccessities. A child needs the love of their parents and to feel safe and secure in their environment. If you kick your child out of your home for whatever reason, you failed as a parent. But you especially fail as a parent if you kick your child out of your home for being gay or LGBTQ.
To those who have or want to kick their child out of their home for being gay, bi or transgender, I implore you to let your child back in and not to kick them out. They need you right now. In a homophobic and transphobic world, your child needs your love, protection and comfort. There are millions of child suicides every day, and suicide rates multiply when the child is LGBTQ. It is primordial for you to be there for your child at this time, and for the rest of their lives.
When you decided to try for a child, or to keep the child you were carrying, you were consenting to have a disabled child, an LGBTQ child, a child that is different from you. You consented to have a child, no matter what, and be there for that child. It is wrong for you to go back on that because the child is different from you. It is a disservice to your child as well, who deserves support and affection.
If you are a LGBTQ person reading this, I love you. You did not deserve to get rejected. You are who you are, and that person is unique and beautiful. This too shall pass. You can make your own family related to you by love. It's going to be okay. There is a whole community out there that will be there for you. Just know that I support you, and so do many people. Remember to love yourself, and continue to spread the joy that is your life. You are worth it. You are worthy. You are enough. 
Want to join a group of like-minded moms? Join us! http://www.facebook.com/groups/504139310251519/
Follow us on instagram for updates and offers. http://www.instagram.com/livelovemomofficial
Like us on facebook for premieres and vlog videos. http://www.facebook.com/livelovemom
by: Stephanie McEndree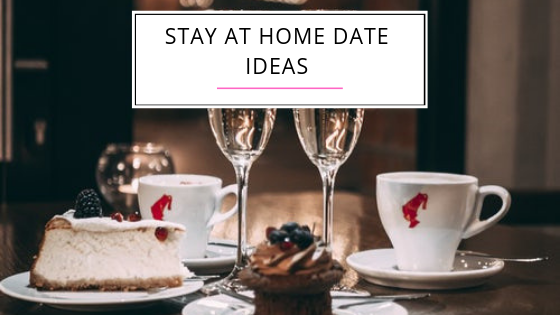 Not everyone has hundreds of dollars to spend on a fancy date. Sometimes we have to stay indoors, such as if a partner is disabled, immuno-compromised or if there is a pandemic. This can make it difficult to find a fun date night to do as a couple in our own home. We've scoured the internet and were able to find quite a few home date ideas for couples. Look through our list and choose which one or ones suits you best. 
Play a board game. Go through your board game stash and pick out one to play. Whether it's monopoly, checkers, LIFE or chess, playing as a couple will be fun.


Play a card game. You can play blackjack together, rummy, go fish, and many other games. You can even do card tricks, or learn some for free on YouTube and put on your own magic show.


Have a candle light meal. Dim the lights, or shut them off altogether and light some candles and eat a nice meal together.


Have a book club for two. Choose a book you have read, or read a book, or listen to an audiobook together. Then, discuss together what you thought of the book, your favorite parts, and what you would change.


Eat take-out to some romantic music. Put on some Barry White or anything romantic and slow, and eat a savory meal together.


Cook dinner together. You can work on the meal together or take turns making a home-cooked meal for one another.


Have a homemade pizza night. Decide which type of pizza you want to make, and look up recipes and choose one. Work together to make a tasty pizza for you both to enjoy.


Have breakfast in bed. You can have brunch foods after sleeping in and munch on some fruit, french toast, sausages, bacon, eggs, pancakes and muffins.


Make dessert together. Whether you have an old favorite or want to try something new, make something sweet, salty or tasty.


Try a new recipe together. There are millions of recipes online, or even on the back of cooking ingredients. Bond over cooking and make one together.


Create a masterpiece and paint. Paint on a canvas, on paper, cardboard, or even your walls if you want a mural style. 


Create an at-home bookstore. You can order books online that you'd like to add to your collection. Check out each other's books and pick the one you would like to read.


Play 20 questions. Get to know your spouse more and ask them questions you'd like to know about them. It can be as simple as knowing their favorite color, or ask them about a childhood memory.


Play indoor mini-golf together. Bust out the golf clubs and golf balls and have a mini-putt in your own home or backyard.


Play indoor croquet together. Don't get too intense with the competition. You can also play in your yard.


Put a puzzle together. You can pick a puzzle with a lot of pieces and see how fast you can finish it accurately.


Make marshmallow guns and have a marshmallow war. This will surely be fun and make memories where you two remember laughing and channeling your inner child.


Have a backyard picnic. You can also have one in your living room if the weather isn't permitting. Pack a picnic basket with yummy foods and go enjoy it on a large blanket.


Snuggle and watch a movie with some popcorn. It's like going out to the movies without the large pricetag, and you get to cuddle.


Cuddle and binge-watch a TV show together. Pick a popular one you haven't watched yet so you can talk about it with friends and family later, and understand the memes circulating the internet about it.


Read a book together. You can read it aloud and take turns, or open it up and let the other know when you are done with the page before turning it. You can also listen to a podcast together or an audiobook.


Do arts and crafts together. There are many gorgeous crafts you can make with household items, even toilet paper rolls can be made into beautiful floral decorations.


Fireplace marshmallow roast. Whether you have an indoor fireplace or an outdoor firepit, roast marshmallows on sticks and eat them together. See how you like your marshmallows done the most.


Camp in your backyard. Pitch a tent in your backyard with sleeping bags and pillows and a cooler and hang out like you're camping.


Teach eachother something. Teach him how to sew and have him teach you how to change a tire, for example. Essential skills are a good thing to prioritize and are very useful.


Have an intimate barbecue and grill your favorite meats. You can make some hamburgers, hot dogs, steak, a fish fry, or grilled brochettes and enjoy the results.


Have a fondue night. Whether it's cheese or chocolate, have a fondue night with your significant other. Use veggies and meats for cheese fondue, and fruits for chocolate fondue.


Have a vinyl listening party for two. You can also listen to old cassette tapes and CDs and relive the good old days.


Take a bubble bath together. Even a shower, being there to wash the other's back reinforces your bond because you're working together and caring for one another.


Create a bucket list together. List things you've always wanted to do, especially as a couple. Write them in the list and plan to do those things together someday.


Listen to an old-time radio show. Whether it's sports or a scary story, it can feel like going back in time.


Try to break a guinness world record. If you don't have the book, you can look it up online. You can each choose one, or pick one together to break together.


Go through old photo albums and walk down memory lane. You can look at photos of when you were kids, wedding albums, your children's baby photos, yearbooks and more. Discuss the circumstances of childhood photos and learn more about each other.


Make a music video to your favorite song. Even if it's just lip-syncing and jamming around being silly, it will make you laugh in the future and you will have fun doing it.


Put on some slow jams and slow-dance in the living room. You can practice a dance routine you had together if you took dance lessons, or how you danced at your wedding. 


Have a friendly cooking competition. Whip up dishes together and see who has the best-tasting one.


Create a code or language to use to send each other coded messages. You can use something like pig latin.


Learn a new language together. Duo Lingo is a good place to learn a new language and you can do it together. Pick a language that natives speak in a country you would like to visit, or where your ancestors came from.


Take a personality test and compare the results. See if you agree with each other's results and how you both are compatible.


Do a scavenger hunt. Choose some items you haven't seen in a while and don't know where they are, and look around the house to find them. You can also choose some items and hide them yourself, and watch your spouse look for them. Take turns and make it fun.


Do a treasure hunt together. Hunt under the cushions and under the couch and beds to find spare change. The one that finds the most wins!


Make a vlog or home video. Whether for personal viewing or for posting on YouTube, make it fun and interesting.


Make a crossword puzzle for each other. You can also find some old newspapers and do those crossword puzzles.


Play twister. Get tangles up with your spouse and laugh about how silly you look as you try to touch the colored dots!


Make your family tree and see how far back you can trace your ancestors. You can probably figure out some surprising things about your family and your ethnicity. I would suggest Ancestry as a site to start out.


Play sudoku. This is especially a good idea for those good with patterns and math. 


Bake something together. Especially something you've never done before. Try to make bread from scratch, for example.


Make ice cream sundaes. Decorate them with chocolate syrup, some sprinkles and cherries and whatever else you like.


Bake a cake or cupcakes. Decorate them together and see how it turns out. 


Have a water balloon fight. This is best done in the backyard to avoid mess, but you can also do it in the garage and rinse your car at the same time if you hit it accidentally.


Have a water gun fight. Fill up those water guns and spray each other! I would stay away from the super-soakers if you are inside however.


Make long-term goals; saving for a house, saving for retirement, plan a vacation. You can make it fun, such as adding yarn to connect steps to make it a reality.


Have the other put together silly outfits and model them for each other. The sillier the better! Pick shoes, a hat, a top, a bottom, a scarf and sunglasses and a coat to make a whole ensemble.


Give each other massages. Grab some lotion or massage oil and relax the tension in your muscles. If you don't know how, there are youtube tutorials that can show you some basic techniques.


Go stargazing outside. You can lay on a blanket outside and look up at the stars. Bonus for watching in August, when there are shooting stars.


If you have more than one wine in the home, create your own little wine-tasting station. Bring out shot glasses and pretend they are those little plastic cups for the wine tasting. Rate them from a 0 to 10 scale and choose your favorite.


Create fancy appetizers such as pigs in a blanket, cheeses, crackers, grapes and cold meats.


Make smores at the fire pit. They can be messy, but they are a delicious snack. You can also tell scary stories by the campfire.


Write the story of how you met and how your relationship evolved from your POV and read your partner's. You can also write each other a love letter.


Make a date night jar together. Grab old popsicle sticks or thumb depressers and write date ideas on it for dates outside of the home.


Make bath bombs. You can make essential oil bath bombs or regular bath bombs. Make them together, and use them together too.


Make soap together. If you are already crafty, you can make soap, shaving cream, lotion, sugar scrubs, salt scrubs and even lip balm. 


Play survivalist. Look up which plants are edible, how to make a fire from scratch, and make a shelter. 


Look up a paint by number canvas and print it out, and create a watercolor painting. 


Scrapbook together. Grab some extra photos and make a great memory book with scraps of cloth, construction paper, glitter, whatever you can find.


Shadowbox important items such as the wedding garter, your first love letters, valentines, etc.


Finger paint together. Get silly! Make a mess! You only live once.


Have kareoke night together. You don't even need the kareoke machine, look up an instrumental version of a song you know on YouTube and play it, and sing. Have fun!


Draw or paint each other. See if you have hidden talents and if not, it will be silly and make each other laugh.


Ask your spouse to answer questions about you, and take turns. See how well you know each other.


Play darts. Be careful not to hurt the wall however, so this would probably be better done outside in your yard.


Play lawn games. You can also play field hockey, soccer, flag football, football or anything you want in your yard.


Have a dance party! Blast some fast-paced music and show off your dance moves. Grab some flashlights and dance with them, turn it into a rave. You can also dress in your halloween costumes and double it as a costume party.


Build a snowman together. This of course works best during the winter. Gather hats, scarves, buttons, carrots and branches to make the faces and arms. You can even make one of each other.


Build an igloo outside. Try to make a snow cave big enough for you to crawl into. 


Make snow angels together. Cover your yard with snow-angels and try to minimize footprints.


Have a snowball fight. Find places to hide ot build a trench and have an all-out war!


Make candles. You can make a candle from melted wax of another candle. You can buy wicks ahead of time before your date happens.


Get some chunky yarn and hand-knit a blanket. You will end up with two large, cozy blankets to snuggle under!


Play a trivia game. Flex your brains and challenge eachother with a trivia game.


Play charades and see how good your silent acting skills are.


Grab some clean snow and make slushies. Mix the clean snow with some fruit juice and have a tasty treat.


Play video games together. If one of you is a gamer, you can introduce your spouse to your game and play together. If you have old gaming systems, play games you used to play as a child and bond.


Try a workout session together. There are workouts on YouTube that are free. Start out small if you're a beginner, and challenge yourself if you're advanced.


Learn something new together. Learn how to knit, how to crochet, new vocabulary, anything you want! Look it up and read about it together or watch videos.


Complete a guided meditation session together. They have lots of videos like this on youtube playing relaxing music where someone guides your meditation. So get comfortable, close your eyes and enjoy.


Do yoga together. It's good for stretching as well as strength-building and toning. Look good and do it together!


If you have a truck, have a tailgate party. Put pillows in the bed, throw blankets in there and watch the clouds. Try to find shapes in them and tell each other who or what clouds look like.


Grab a pair of binoculars and bird-watch from your backyard. For a silly element, you can make some out of empty toilet paper rolls.


Make a birdhouse together. Paint a pre-made wooden one or make one in woodshop if you have one. Fill with bird seed


Garden together. Get some flowers, fruit, veggies or herbs and plant them together. If you already have some, take their seeds and plant them elsewhere.


Make a pillow fort in the living room and go all out. Use regular pillows, throw pillows, even the couch cushions. Turn it into a real castle!


Make a new drink together! You can mix alcohol with mixers, or put some fruit juice and soda together.


Play strip jenga. This should be fun for couples who also like to get frisky.


Play strip poker. This is another good ice-breaker to get a couple in the mood.


Play would you rather. If you need ideas, there are plenty online.


Have a nerf gun fight. Chase each other around the house and find some unique hiding spots.


Have your spouse do your makeup. The result will probably be hilarious! You can also do each other's hair. If your spouse wants to shave their beard or head, do it yourself and buzz in some funny designs before shaving all of it off.


Grab a camera and take portraits of each other. Not only will your spouse see themselves through your eyes, you also get some cool shots you can show off on your LinkedIn profile.


Wash your car in your bathing suit. Have fun with it, have a water fight or suds fight!


Dance in the rain. You can get in your bathing suits, rubber boots and umbrellas and jump in puddles too.


Turn your bedroom into a fancy hotel room. Make oregami towels, put a chocolate on your pillows, make your beds with your best sheets and put a buch of pillows, light scented candles and make the room nice and tidy.


Have an at-home spa date. Do face masks, diffuse some essential oils and sit in a massage chair.


Have an ethnic food night. Cook italian, french, cajun, mexican, whatever you want!


Play interior designer. See if moving your furniture or hanging up some photos can make the house look better.


Pretend you're at a drive-in movie. Use a projector and watch a movie outside.


Have a pillow fight. Grab some soft pillows and have a pillow fight on your bed. Have fun with it!


Have a food fight. You can make it sexy and use dessert foods such as chocolate syrup and whipped cream and lick it off each other afterwards.


If you have a large tub, do some jello or mud wrestling. It'll be easy to clean up afterwards since it's in the bath. You can make bubbles and have a foam party afterwards!


Visit a museum online together. These museums have online tours: The British Museum in London, The Vatican Museum in Vatican City, the Dali Theatre and Museum in Spain, and the Louvre in France.


Decorate ceramic mugs together. If you have the materials, look up how to do it. Paint the mugs and heat them to dry the paint.


Recreate your first or favorite date at home. It may be a challenge but it will be sentimental and sweet.


Take some online dance lessons. YouTube has a lot of free tutorials where you can learn some new dance moves.


Make milkshakes or floats. They are nice treats to enjoy indoors.


Sip hot chocolate, tea or coffee on your patio, balcony or porch. Bonus if you watch the sunrise or sunset together, or if you have a time of year where there is a lot of kite-flying, hot-air balloons or fireworks you can watch at the same time.
That's all folks! Be sure to comment below and let us know if these ideas worked for you, which ones you did, and if you have any other stay-at-home date ideas for couples.
Want to join a group of like-minded moms? Join us! http://www.facebook.com/groups/504139310251519/
Follow us on instagram for updates and offers. http://www.instagram.com/livelovemomofficial
Like us on facebook for premieres and vlog videos. http://www.facebook.com/livelovemom
by: Stephanie McEndree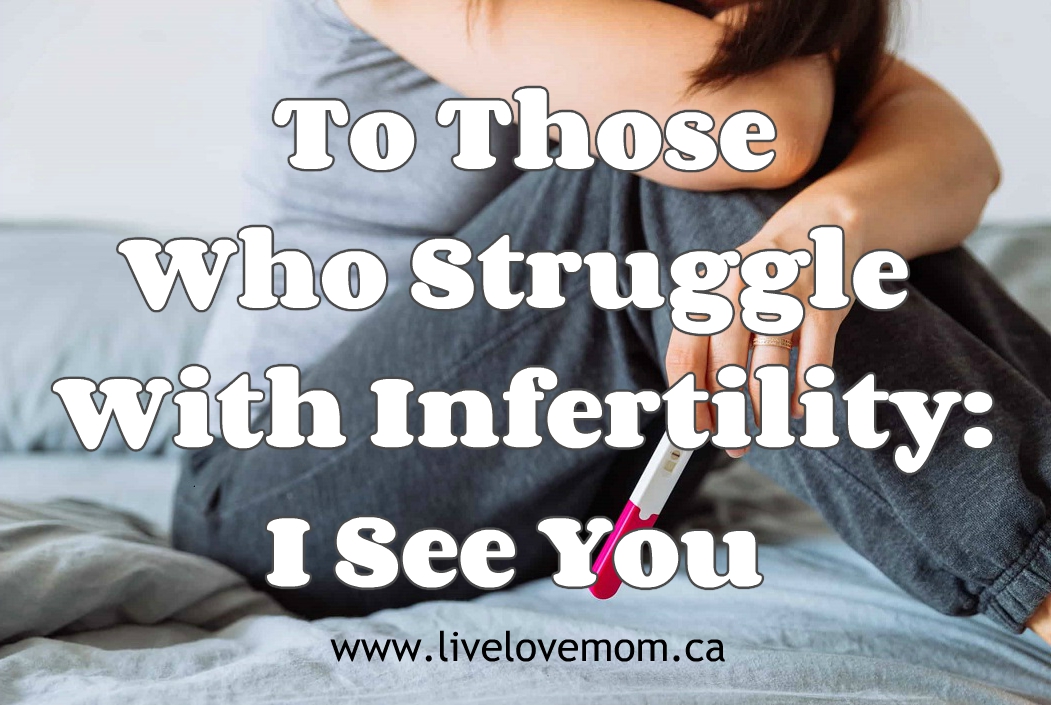 The months, years of trying to concieve. The pile of negative pregnancy tests, the negative ovulation tests, the hormones, the shots, the lifestyle changes, the sperm tests, the IUI, the IVF, or all of the above. I see you.
I see the heartache in your eyes. I see you gazing longingly at children and babies. I see the emptiness you feel when you're asked if you have any children. I see the discomfort you feel when your family tells you to have some children. You are not alone.
Millions of men and women around the globe deal with infertility. It's a daily struggle. There are support groups out there for those who want it. You don't deserve to be questioned like that, by anyone. Feel free to distance yourself from those who make you feel uncomfortable about it.
Stay close to those you love and who support you. Indulge in some self-care. Be sure to take care of yourself. This journey isn't for the weak. You can do this.
To those who want their baby more than anything; you are warriors. You are strong. You are angels. You deserve to be parents, and a baby would be lucky to have you to call mom or dad. It's okay to take a break or to stop if you need to. It's okay to keep going. Do what is best for you and your family. Just remember, you are amazing. Don't let anyone tell you otherwise.
Want to join a group of like-minded moms? Join us! http://www.facebook.com/groups/504139310251519/
Follow us on instagram for updates and offers. http://www.instagram.com/livelovemomofficial
Like us on facebook for premieres and vlog videos. http://www.facebook.com/livelovemom
by: Stephanie McEndree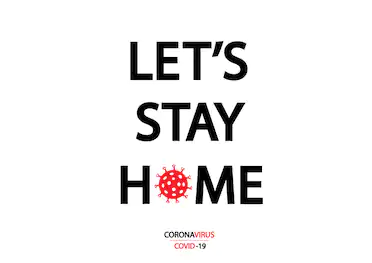 With the pandemic going on, the entire world is being cautious. In my country, schools and daycares are shut down. Restaurants have closed their dining areas, and pharmacies don't let you in without washing your hands and confirming you have no symptoms and haven't been traveling. The rate of infected people and death toll rises daily. The aged population and people with health problems are most at risk.
My parents and grandparents, during these uncertain times, please stay home. You can even be fined and arrested for not respecting self-quarentine directives. I want you to stay home unless absolutely neccessary, such as if you work in the healthcare field, or to go out and get your groceries. I want you to be safe. I want you to remain healthy. Please, tell your friends too. 
Life is too fragile and precious. I want you around for a long time. I don't want you to be sick, and I don't want you to be in danger. I want you to be healthy and happy. If you get lonely, feel free to video call my family and I. Watch old home videos of when I was a child. Play video games with your game console. Just please, stay inside. I love you.
Want to join a group of like-minded moms? Join us! http://www.facebook.com/groups/504139310251519/
Follow us on instagram for updates and offers. http://www.instagram.com/livelovemomofficial
Like us on facebook for premieres and vlog videos. http://www.facebook.com/livelovemom
by: Stephanie McEndree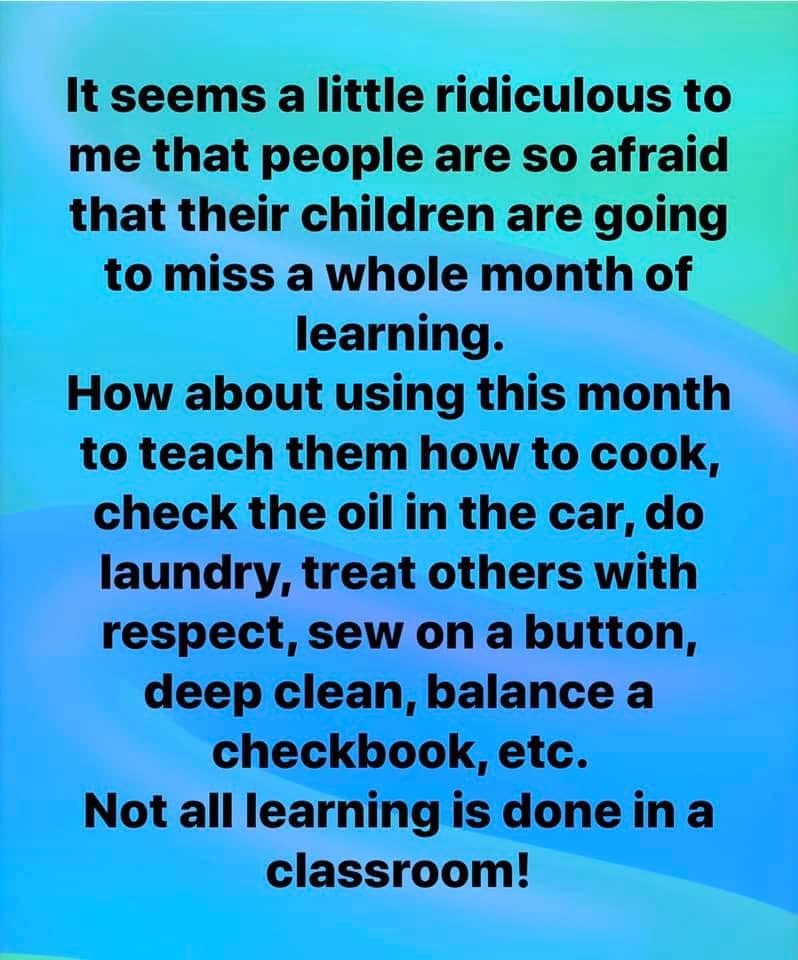 I saw this image circulating around facebook lately. For teens, this is the perfect post. Now with me having young children, I had to shake my head at this. However wonderful ideas these are, it's very hard to teach these things to my three-year-old. So I started to think….what are some things I could do to teach my young children some life skills? What are some age-appropriate lessons that young school-aged kids can't learn at school? Well, here is what I came up with.
Babies
How to feed themselves with utensils (6 months +)
How to walk
How to build a tower with blocks
How to play patty-cake, miss mary mack
Teach to hum nursery rhymes
Teach how to use toys (shake the rattle, etc)
Toddlers
How to wipe up spîlls
How to wash their hands
How to brush their teeth
Potty training
How to put puzzels together
Teach about consent
Teach small patterns (blue, yellow, blue, yellow)
Teach nursery rhymes
Preschoolers
How to play jump-rope
Learn their address
Learn their phone number
Learn about the seasons
Teach emergency strategy (such as hands and knees during a fire)
Teach stop, drop and roll
Teach to set the table
Teach to wipe tables or counters
Teach to put dirty clothes in the hamper
Teach to wash themselves
School-aged kids
Learn which country they're in
Learn which province or state they're in
Learn which city they're in
Teach the food groups
Teach the food pyramid
Teach to knit
Teach to crochet
Teach about patterns
Teach light math (addition and subtraction)
Teach to load dishwasher
Want to join a group of like-minded moms? Join us! http://www.facebook.com/groups/504139310251519/
Follow us on instagram for updates and offers. http://www.instagram.com/livelovemomofficial
Like us on facebook for premieres and vlog videos. http://www.facebook.com/livelovemom
by: Stephanie McEndree
I keep seeing articles over and over about how millenials are doing this, millenials are doing that. The articles are almost always negative, and contradictory. An article will say that millenials are spending their cash irresponsibly, another will say they are killing restaurant chains. So which is it? Are they supposed to spend money on luxuries to save these buisinesses or be responsible with their money?
I want to bring up another hypocrisy: our society. It's broken, oppressive to anyone who isn't a straight white rich male, and more and more people are pointing that out. They are later insulted for pointing out the flaws in society and suggesting fixes. This is what is wrong with the world. You'll see the glorification of the teen "Cash Me Ousside" girl, but you'll never hear of children in other countries that excel for their age and invent life-saving devices. This is also what's wrong with society. Uneducation is praised, and educated, intelligent individuals are brought down.
I have two daughters. I am horrified at all the sexism that I see every day, even in a developed country. It's disgusting. It's impossible to shelter girls from the magazines and even childhood stories that have very skinny characters. The women and girls are often smaller than the men and boys. This provides an unrealistic body-image for girls early on in life, which is psychologically damaging in itself.
Even in the clothing aisle, boys clothes are inches wider and longer than girls' clothes of the same age. Everything is gendered, pink and purple for girls and blue and green for boys. Some even have sexist titles on superhero shirts and regular gender-stereotypical shirts such as "bossy like mommy", "handy like daddy", etc. Society tends to need to label everything, and that includes encouraging and even forcing boys to wear "masculine" clothing and "act masculine" (toxic masculinity), and forcing girls to wear "feminine" clothing and to "act like a lady". This teaches little girls and little boys that if they fit outside that "role", they are undesirable and abnormal. Many children and even adults get bullied and ridiculed for being "outside of the norm". It's so bad that a mom had to make her own clothing line.
Not to mention the inequal rights that men and women have. There is still a large pay gap. Gal Gadot made $300,000 for her role as wonder woman, while Man of Steel made $1.4 million. They are the pay gap. Men can parade around shirtless and expose their useless nipples, but women cannot do the same, not even be shirtless to breastfeed. Even little girls are told to cover up when they have no breasts at all. Even women and girls who don't wear a bra under their shirts are told they are violating the dress code and to change, when men don't face this discrimination.
There is also slut-shaming that runs rampant. Men are praised for having multiple sexual partners, even if it's in one night. However, if a woman sleeps with more than one person in a year, she is shamed for being a slut, easy, promiscuous. When a woman is attacked, she is asked what she did to provoke it, even if she is a minor child. When a woman has been domestically abused, she is told that it was her fault. When she has been raped, she is asked what was she wearing, and if she "led him on." When a woman is raped by her husband, she is told that it isn't rape. When a child is raped and her adult rapist convicted, he doesn't face jail time. When men report rape, they are laughed at and the case often doesn't make it to court. This society is disgustingly sexist, misogynist, and victim-blaming.
Add that to people demonizing trans men and women, the LGBTQIA community, people of color being discriminated against and killed, feminists told that they are men-hating and want to remove men's rights, and women having less rights than corpses.
In this damaged society, how are we supposed to raise our baby girls? My answer is simple. Personally, I intend to combat the hate in this society, with love and activism. I teach my girls that they are great the way they are. I don't push them towards gender stereotypical things, I let them choose what they want. I don't encourage their goal to be a princess only, but to be who they want to be. I inform them of their rights. I stand up for their rights. But most of all, I teach them love. I teach them to love themselves and one another. I teach them that their bodies are beautiful the way that they are. I tell them that they look beautiful the way they are. I tell them that they are amazing girls. If one day they came out as trans, lesbians, queer, etc. that I would love them either way. A mother's love is unconditional. I teach them that the LGBTQIA community exists, and I don't cover their eyes when two women or two men kiss. I answer their questions accurately and honestly. I am raising two little girls that may one day be women. I am raising them to be strong, full of love, and aware of their rights. I am raising them to respect and to be kind to everyone. I am raising them to treat everyone equally. To my daughters; I am the change that I want to see in the world, and I will fight until my dying breath to make society see you as equals.
Want to join a group of like-minded moms? Join us! http://www.facebook.com/groups/504139310251519/
Follow us on instagram for updates and offers. http://www.instagram.com/livelovemomofficial
Like us on facebook for premieres and vlog videos. http://www.facebook.com/livelovemom
by: Stephanie McEndree
A woman is raped every 6 minutes. This statistic is according to only reported rapes, which is 36%. Often, women are shamed, told they deserved it, they had it coming, that they caused it. Victim-blaming is incredibly real. Even when the rapist is found guilty or pleads guilty, people say it was consentual, that she changed her mind, that she regretted it, that she's lying. The fact is that these victim-blamers are probably unwilling to wrap their heads around the fact that the world can be a cold, cruel place and someone they know can be a monster. They choose to stay ignorant, stay in the dark, to keep themselves sheltered from reality. In doing so, they further destroy the victim…and this is not alright.
Sentences for rapists are increasingly lesser, and more and more are getting away with it. Many sex-offender registries no longer have the person hold lifelong registry requirements. Many rapists get off on probation, having never seen jailtime.
In retrospect, what message are we sending to our daughters? That even if you report your rape, your rapist will most likely escape justice? What message are we sending to our sons? That you can rape, because society will shame the victim and you will get away with it?
Rape itself can have women confused, if it was actually rape. People's individual definitions vary, but what matters is the legal point of view. Here are some (BUT NOT ALL!) situations where the law deems it rape:


You were forced or intimidated to have or endure intercourse.
You were forced or intimidated to have or endure unwanted actions such as oral stimulation, manual stimulation, or sodomy.
Someone committed actions on your body of a private nature while you were asleep.
Someone committed private actions on your body while you were drunk or high.
Someone committed private actions on your body, and you are disabled.
You were touched and penetrated with someone's sex, hands, mouth or a foreign object without your consent.
You consented to sex, then withdrew your consent or told the partner to stop, and they continued.
You consented to sex, and said no to a particular sexual activity, and they do that activity anyhow.
You are a minor and the other person is of age.
The person that had "sex" with you is in a position of power over you, such as a teacher and you're a student, a prison employee and you're an inmate, a higher ranking military person, etc.
A family member sexually assaults you.
If your friend, family member or yourself have been raped, here are the steps to take.
Call the police. They will likely tell you to go to the police station and file a report, which is highly recommended that you do.
Do not shower, do not brush your teeth, do not even wash your hands.
Do not change clothes, but pack a change of clothes. The clothes worn while the rape was happening, will be examined for evidence.
Go to the hospital. A rape-kit can be performed that collects evidence against the rapist, that can help jail them.
Have photos taken of your injuries.
Rape has devistating concequences, no matter the age. No matter the punishment or justice to the rapist, the victim has the short end of the stick. (S)he has to live with the flashbacks, the memories, and the feelings of violation, disgust, and fear for the rest of their lives. It can affect their love lives, their sex lives, even their interpersonal relationships. Rape ends lives. Some are murdered after or before a rape, some commit suicide after being raped, and all of the time the person who they were before the rape dies.
A rape takes away your security, your feeling of safety. It removes your confidence, murders your ability to trust. No matter who it is that raped you, you feel dirty. You blame yourself, you wonder if you could have done anything differently that would have prevented this. It's a living nightmare. No one deserves this. No one ever will.
Want to join a group of like-minded moms? Join us! http://www.facebook.com/groups/504139310251519/
Follow us on instagram for updates and offers. http://www.instagram.com/livelovemomofficial
Like us on facebook for premieres and vlog videos. http://www.facebook.com/livelovemom